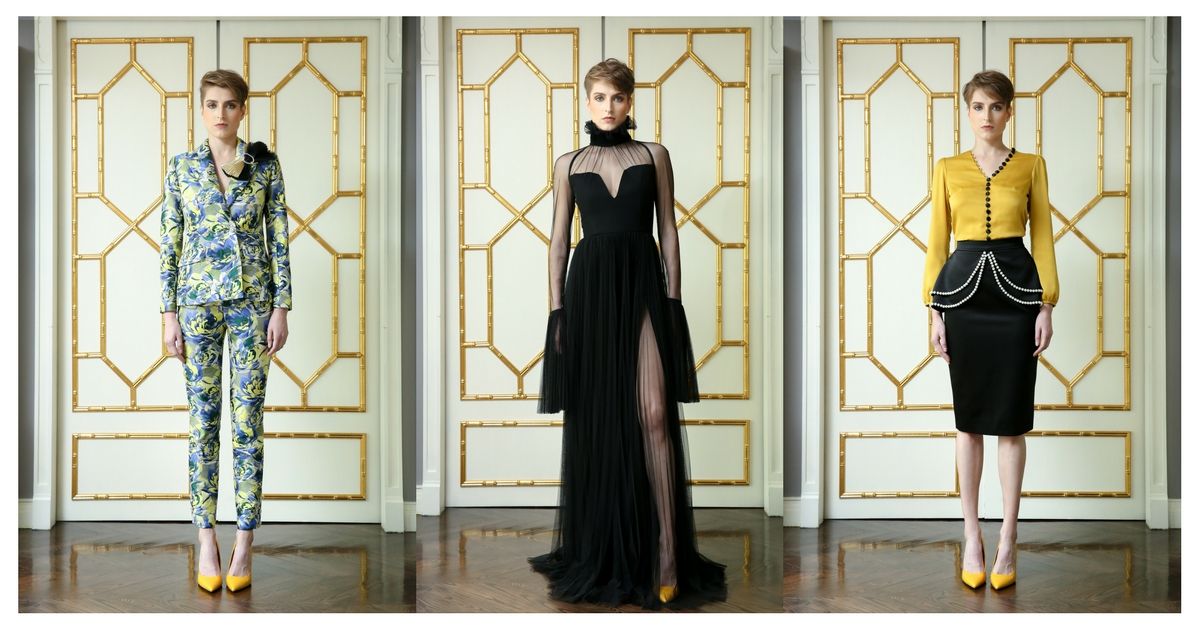 From the striking fuchsia, turquoise and yellow evening gowns and cocktail dresses seen in "From Porto, With Love", the Spring/Summer 2018 collection inspired by Tawn C's trip to Portugal, the brand's Autumn/Winter takes a different turn altogether, with a nod to British and American history.
Inspired by photographs of the fashionable yet certainly controversial Duchess of Windsor – the American socialite whose intended marriage to British king Edward VIII in the 1930s sparked the constitutional crisis that led to his king's abdication – the collection certainly has a story to tell, centred upon a muse that ruffled many feathers, simply by her presence. Known for her daring nature and of course, style, the collection reinterprets iconic outfits of the Duchess.
It's creator, notorious Thai designer Tawn Chatchavalvong explains that he designed outfits with one question in mind only: "What would the Duchess be wearing if she were still alive today?"
The collection, which premiered at Paris Fashion Week in March, is aptly named "Forbidden Love". It features clean-line silhouettes combined with the brand's signature balance of masculine and feminine style. There is a a bold palette of black, white and gold mixed with bright hues such as canary yellow and ocean blue.
The collection will is now available in Bangkok at the TAWN C Flagship Boutique at Gaysorn Village and TAWN C Closet Boutique at Emporium Shopping Center and EmQuartier Shopping Center. "This season marks an exciting opportunity for TAWN C. As the brand is expanding and our products are available for retail customers in key cities around the world. In addition to three Bangkok locations, customers can now find our products at luxury boutiques in Paris, New York, Kuwait and Saint Petersburg," Tawn explains.
TAWN C's collections are available internationally at the following luxury boutiques: "Les Suites" in Paris; "Albright Fashion Library" in New York; "Alfatina" in Kuwait and "Mysteria" in Saint Petersburg.
About TAWN C.
A Bangkok-based women's apparel brand, TAWN C. features designs with simple silhouettes, chic lines, with an attention to detail and quality tailoring that lends it a timeless elegance. Since its launch in 2011, TAWN C collections have appeared in prominent publications, and in 2014 TAWN C. was awarded first runner-up from the "Vogue Who's On Next" fashion competition held by Vogue Thailand. In 2016, lead designer Tawn Chatchavalvong received the Pyramid of Excellence Award from Academia Italiana Fashion institute in Florence, Italy.