Having earned its place alongside the heavyweights of horology, Hermès' unique approach to watchmaking and legitimacy as a watchmaker is no longer questioned.
But, as we learn from Philippe Delhotal, the man currently at the helm of its watchmaking division, the brand is bent on doing differently.
The brand's much-coveted Birkins and luxurious silk scarves notwithstanding, Hermès timepieces have seeped into the consciousness of discerning high-end consumers and, likewise, connoisseurs. The French house has in the last four decades launched a number of commercially successful watch models, such as the Cape Cod, H-Hour, Arceau and Medor, but it was during the past 10 years and under the direction of Philippe Delhotal, creative director of its Hermès Horloger watch division, that we've seen the brand truly make its mark within the haute horology space. In that time, Hermès has presented not only stunningly designed watches but also technically impressive complications, which earned the maison a few awards in the process.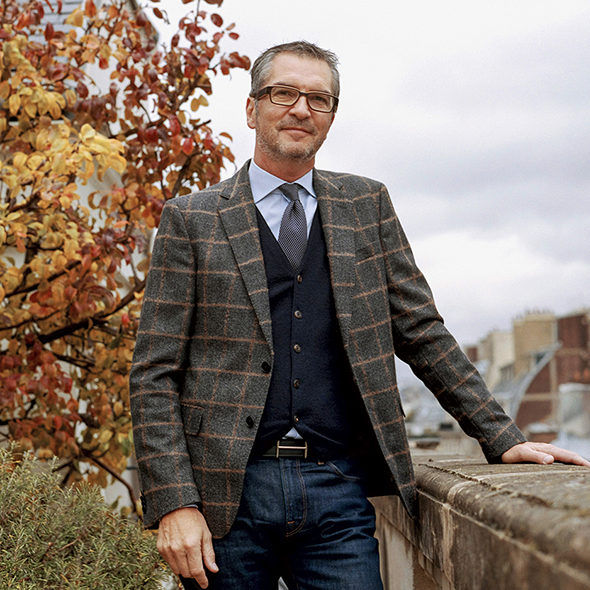 As other major fashion brands climbed aboard the watchmaking bandwagon, Hermès proved that it was deadly serious about its endeavour. In 2006 it bought 25 percent of movement maker Vaucher, enabling the manufacture of more complex calibres. This was followed by the purchase of a dial manufacturer in 2012, and a case maker the following year. And, of course, for those who made the annual pilgrimage to Switzerland's watch shows, it was hard to miss Hermès' presence with its thoughtfully designed booth, built in wood to give it a welcoming but luxurious atmosphere – a glaring contrast with the often-clinical feel of competitors' set-ups.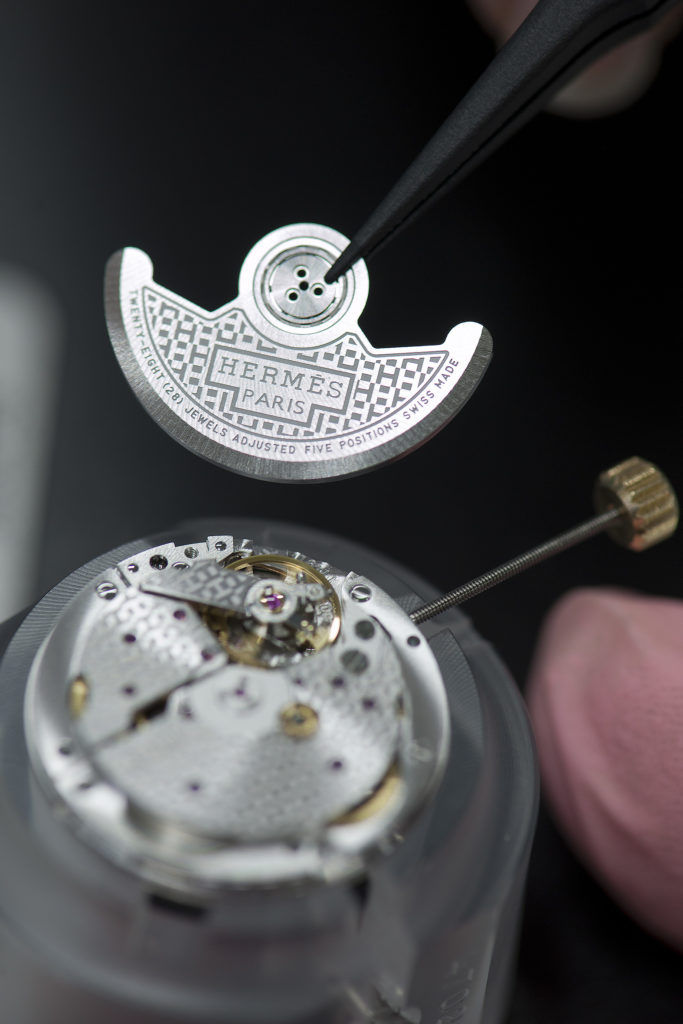 "The DNA of the house is and always has been all about aesthetics, and this holds true with everything we do," says Delhotal, "from our fashion items, home objects, down to our watches. And when we present our creations to clients, or the press for that matter, whether in one of our boutiques or at a trade show like Baselworld and SIHH, they need to live within an equally beautiful and luxurious environment."
Having previously worked at Patek Philippe, Vacheron Constantin, Piaget and Jaeger-LeCoultre, Delhotal is an industry veteran and was ripe for a challenge, thrilled at the prospect of working within "a universe of creation". "I knew that coming to Hermès would allow me more diversity, imagination and creativity, opening up partnerships with other artists."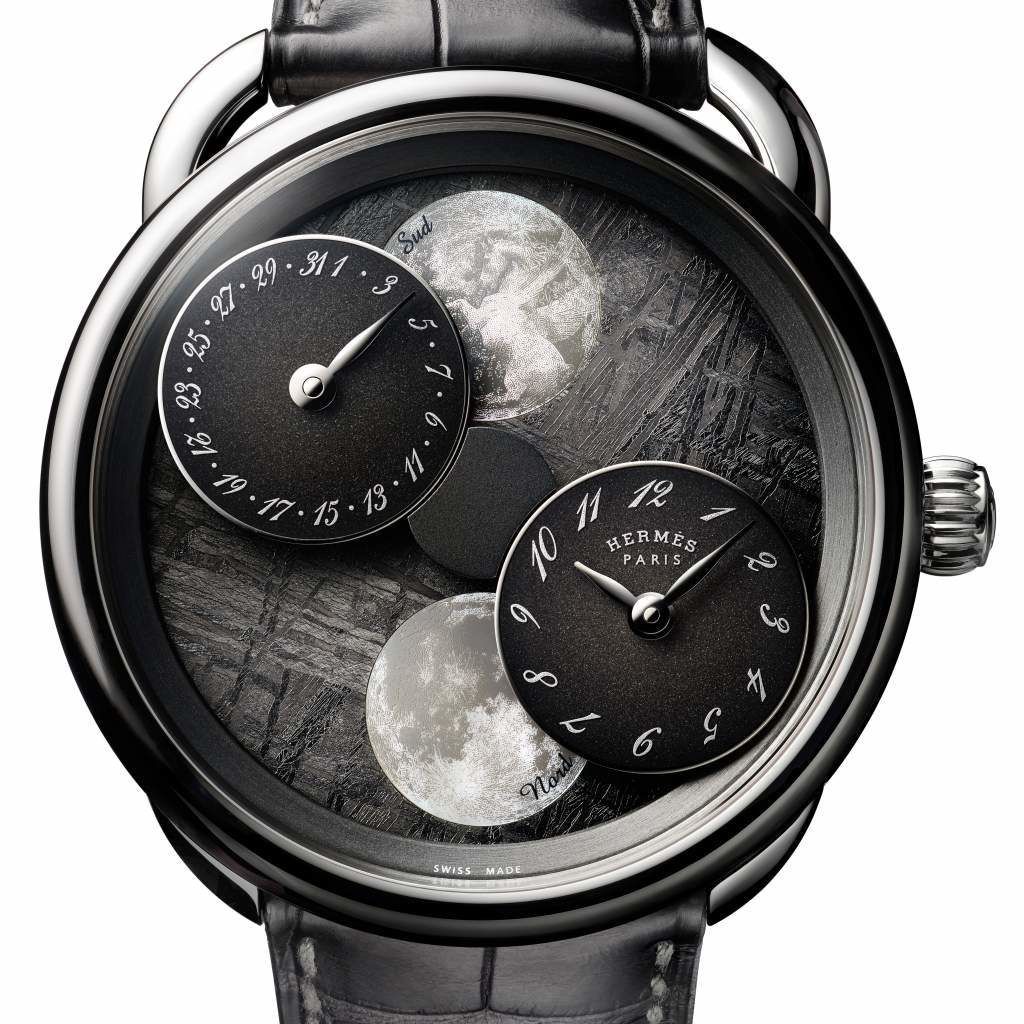 And, indeed, he's opened up Hermès' watchmaking world to novel ideas and possibilities. The most recent was in 2019, when the brand released an entry-level dress watch called Galop d'Hermès, for which Delhotal partnered with American multi-discipline designer Ini Archibong. In the same year, he presented the Arceau l'Heure de la Lune, a whimsical take on the traditional moon phase, which also won a Grand Prix d'Horlogerie de Genève (GPHG) award, an accolade that's often referred to as the Academy Awards of watchmaking.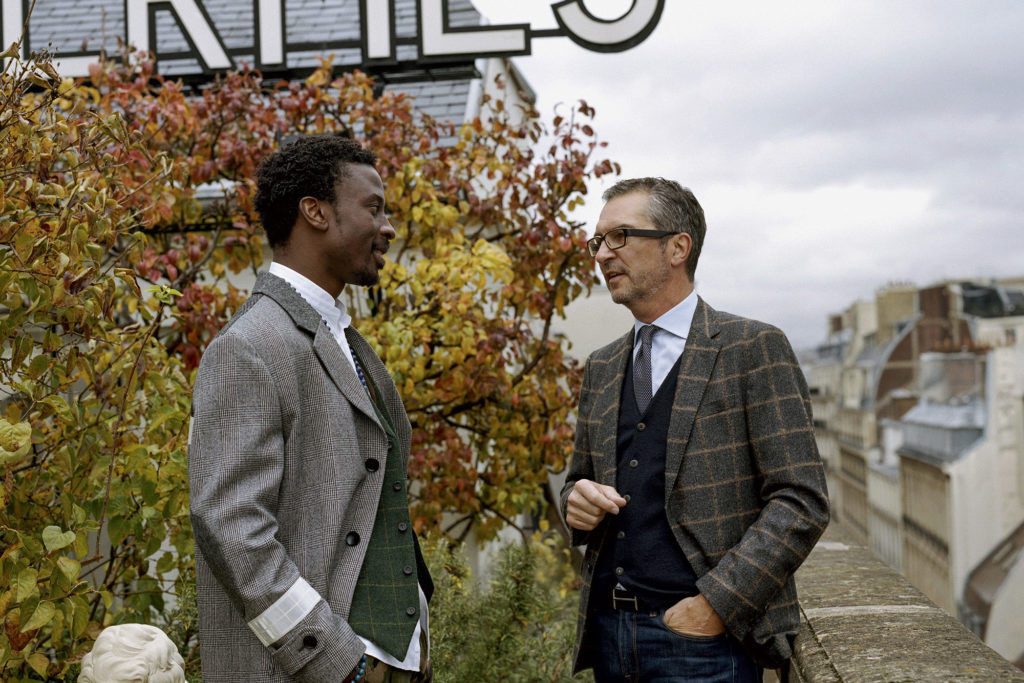 It must be said that it wasn't Hermès' first GPHG; that honour came in 2011 for the Arceau le Temps Suspendu, the Slim d'Hermès QP in 2015, and the Arceau Robe du Soir in 2018. "Part of my job is to be able to bring a new object into the Hermès universe – something that's novel, never before-seen but that also fits well with the other existing objects. And this is how I always challenge myself: to create pieces that will always astonish people. This is how I find my motivation," he says.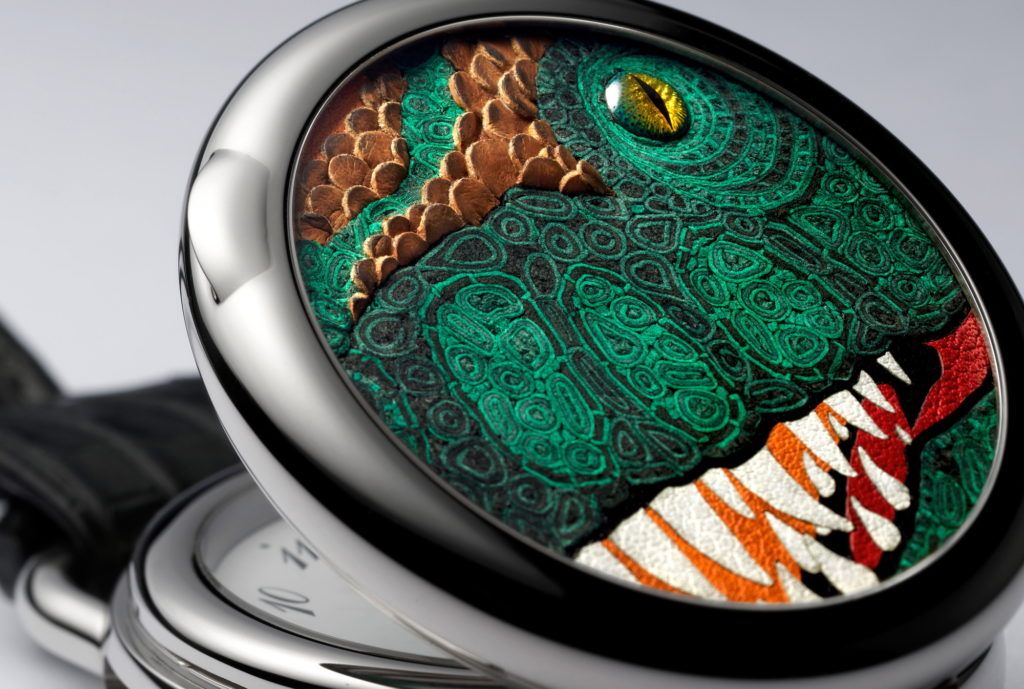 Delhotal's most recent masterpiece is the Arceau Pocket Aaaaargh!, which joins the Slim d'Hermès GRRRRR! (2017) and the Hermès Arceau Awooooo (2019) in the whimsical bestiary universe imagined by English artist Alice Shirley. Drawn by Shirley's work and approach of choosing fierce animals and transforming them into friendly and charming creatures was precisely what Delhotal was looking for his timepieces.
"The Arceau Pocket Aaaaargh! is a bit different from the other two, as we added a complication: a minute repeater," Delhotal explains. "While overall the piece had to be consistent with the previous ones, we also wanted it to be a surprise. It was very important that I created a piece that was different from what you can find from other brands – and I do that by introducing more fun and humour, while presenting a high complication, like a minute repeater.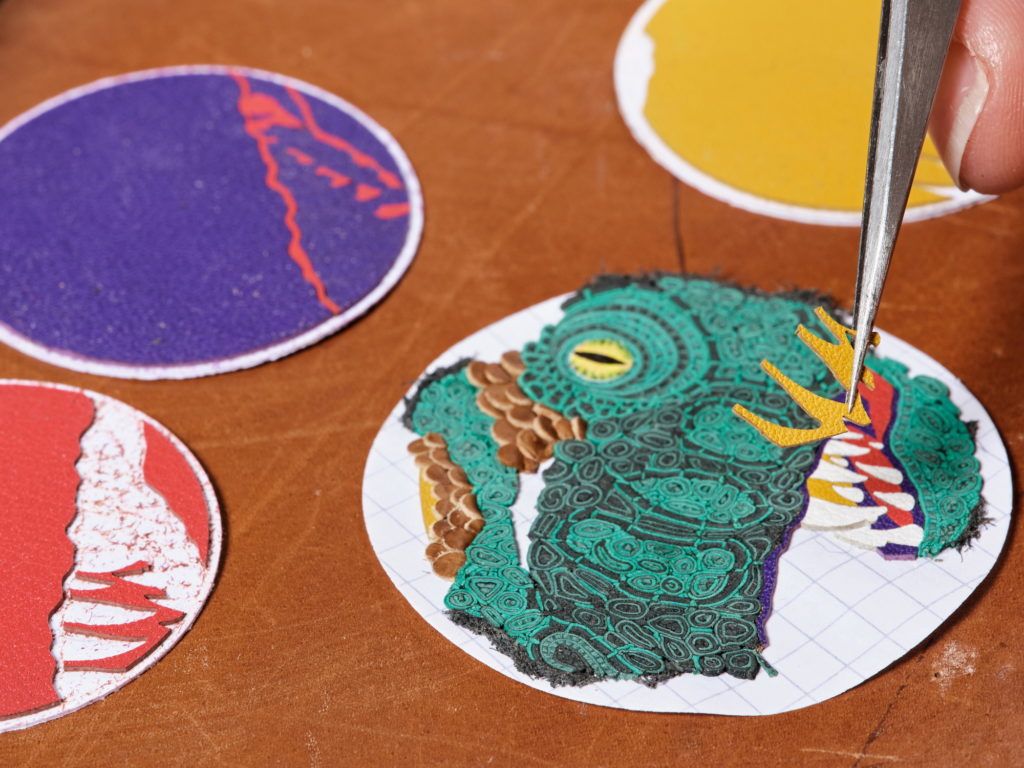 "Technically, it was not only being able to perfect the sound that proved difficult, but also finding a new sound – that which is different from what already exists. And this part of the research took the longest, all of two-and-a-half years, during which time we worked with sound experts and specialists, and a watchmaker who specialises in minute repeaters."
While indeed there's genuine earnestness in creating high-complication timepieces, Delhotal insists that, at least at Hermès, it's not supposed to be taken too seriously. "We wanted to break the seriousness of high watchmaking, introduce lightness and fantasy and, really, we just want to make people smile. And I feel now, more than ever, we need this. The fact is, when people look at our pieces and let out a wide smile, if not a laugh, it's very rewarding, an I feel that a big part of the mission has been achieved.
"Again, it's about finding another way of doing things from how other more serious watchmakers operate – watchmaking with a twist! To be honest, some would ask us: 'Why are we doing a minute repeater? It's too serious for Hermès!' My answer is simple. We do high complication watches because, no question, we can, but we will do so on our own terms."
This story first appeared on Prestige Hong Kong