Rolex timepieces have accompanied pioneering explorers and individuals who have pushed back the boundaries of human endeavour by venturing to the planet's most extreme places.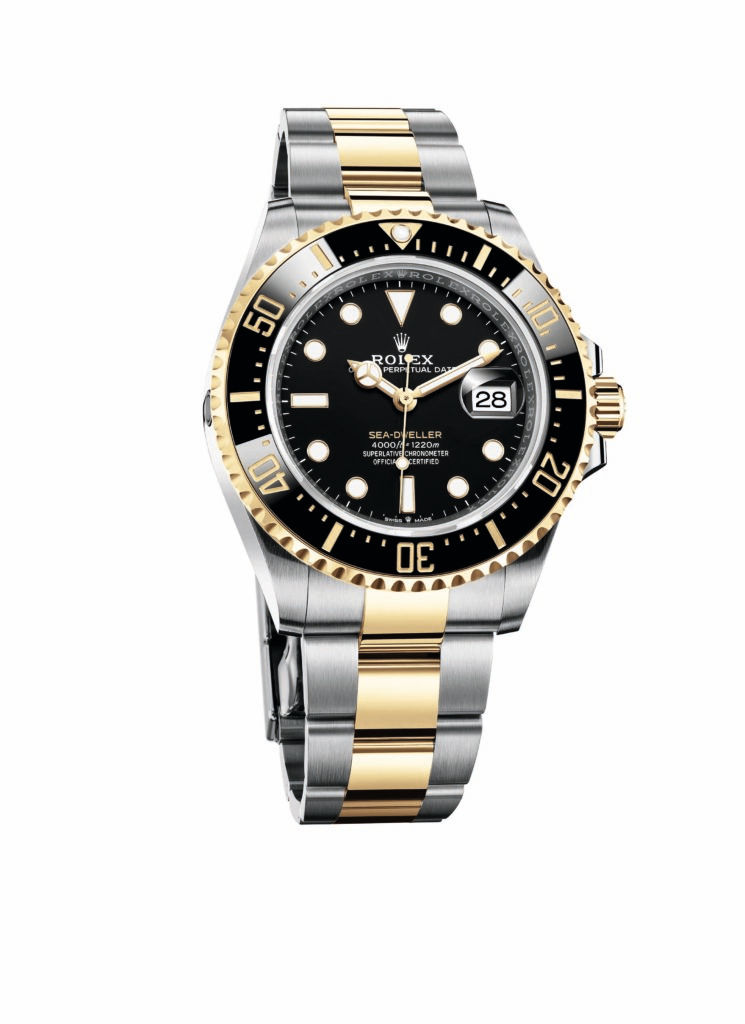 Adventurers who explore the extremes of our natural world – travelling to the highest mountain peaks or the deepest depths of the ocean – rely on accurate, finely-tuned equipment to aid them on their daring quests. When it comes to precision timepieces, Rolex has been actively supporting pioneering explorers for nearly a century.
Rolex watches have ventured to our planet's most extreme locations, starting in 1933 when the brand first equipped the British Everest Expedition, and again in 1953 when Sir Edmund Hillary and Tenzing Norgay became the first men to reach the summit of Mount Everest. To commemorate this monumental mountaineering milestone, Rolex launched the Oyster Perpetual Explorer. The following year, the brand began one of its most enduring partnerships, forging an alliance with the renowned National Geographic Society.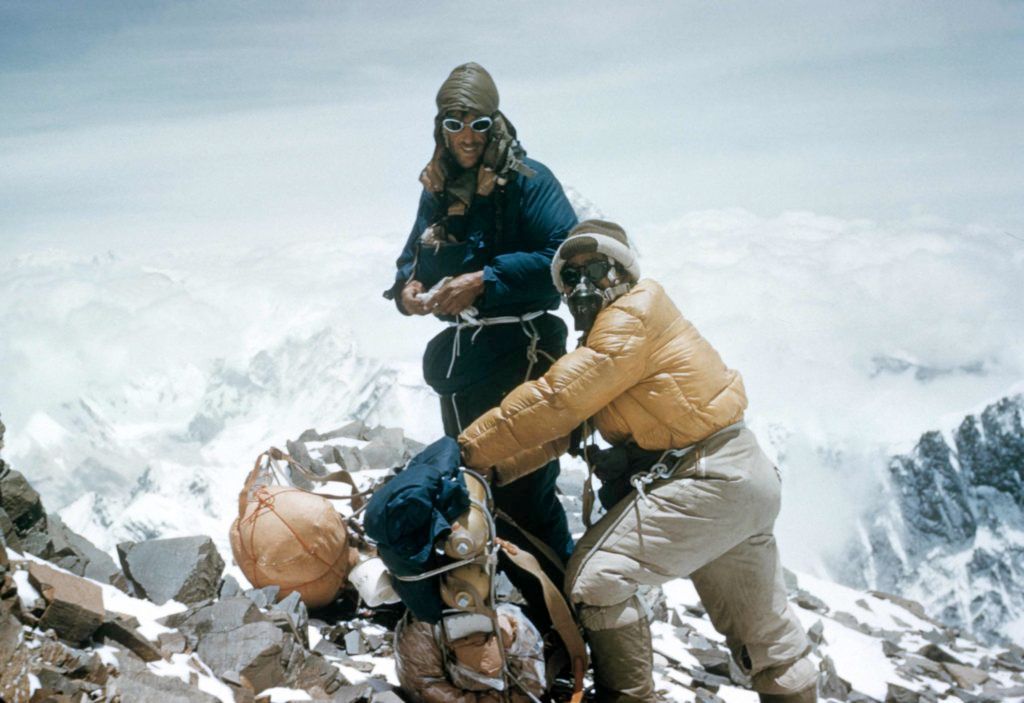 In 1960 the focus went from new heights to new depths when an experimental Rolex Oyster watch, the Deep Sea Special, was affixed to the exterior of the bathyscaphe Trieste – piloted by Jacques Piccard and Don Walsh – as it descended into the Mariana Trench, attaining a record depth of 10,916 metres (equivalent of the height of Mount Everest plus some 2,000 metres). It took more than 50 years for this incredible feat to be repeated, but in 2012 filmmaker and Rolex Testimonee James Cameron completed his solo dive aboard the Deepsea Challenger, which carried yet another experimental diver's watch – this time the Rolex Deepsea Challenge – on its robotic manipulator arm. Waterproof to 12,000 metres, the watch proved capable of withstanding more than 12 tonnes of pressure on its crystal, keeping perfect time and emerging from the water absolutely intact.
Over time, global exploration has begun to reveal more and more about the overwhelming fragility and vulnerability of the planet we inhabit. As a result, Rolex has made a point of championing environmentally minded explorers and, in 1974, the brand joined forces with the Our World-Underwater Scholarship Society, a global community of marine professionals whose research is dedicated to ocean study.
Two years later, the biennial Rolex Awards for Enterprise programme began, which has since gone on to assist projects that tackle some of humankind's most pressing challenges, including the preservation of ecosystems crucial to biodiversity, and the preservation of endangered species such as the Amur tiger, the hornbill, the tiny seahorse, and the whale shark, the world's biggest fish.
Now that we find ourselves well into the 21st century, exploration for the sake of pure discovery has given way to exploration as a means to find ways to preserve the natural world. In 2017, Rolex enhanced its long-standing partnership with the National Geographic Society and together the two organisations have planned a series of innovative expeditions in the hopes of answering critical questions about the impact of climate change on three vital ecosystems: mountains, the world's water towers; rainforests, the planet's lungs; and oceans, the planet's cooling system.
More recently, in 2019, Rolex launched 'Perpetual Planet', an initiative that focuses on both the Rolex Awards for Enterprise and the partnerships with the National Geographic Society, as well as Sylvia Earle's ongoing 'Mission Blue' project, which seeks to safeguard the planet's oceans through a network of marine protected "Hope Spots". Earle, a Rolex Testimonee since 1982, is actively contributing to a global movement that aims to protect 30 percent of the world's oceans by 2030 (currently, only eight percent is protected).
As exploratory and scientific teams find themselves in increasingly extreme environments, including the planet's inhospitable polar regions, engineering and mechanical innovations have ensured that Rolex timepieces can always be relied upon by the brave men and women undertaking these journeys.
Rolex began to equip mountaineering and diving expeditions with Oyster watches back in the 1930s. When the men from Sir John Hunt's historic 1953 expedition to Everest reported back about the performance of the Oyster Perpetual watches that had accompanied them, it provided valuable insight for the watchmaker. Through the feedback received from real-life testing grounds such as these, Rolex developed what eventually became known as the Professional range.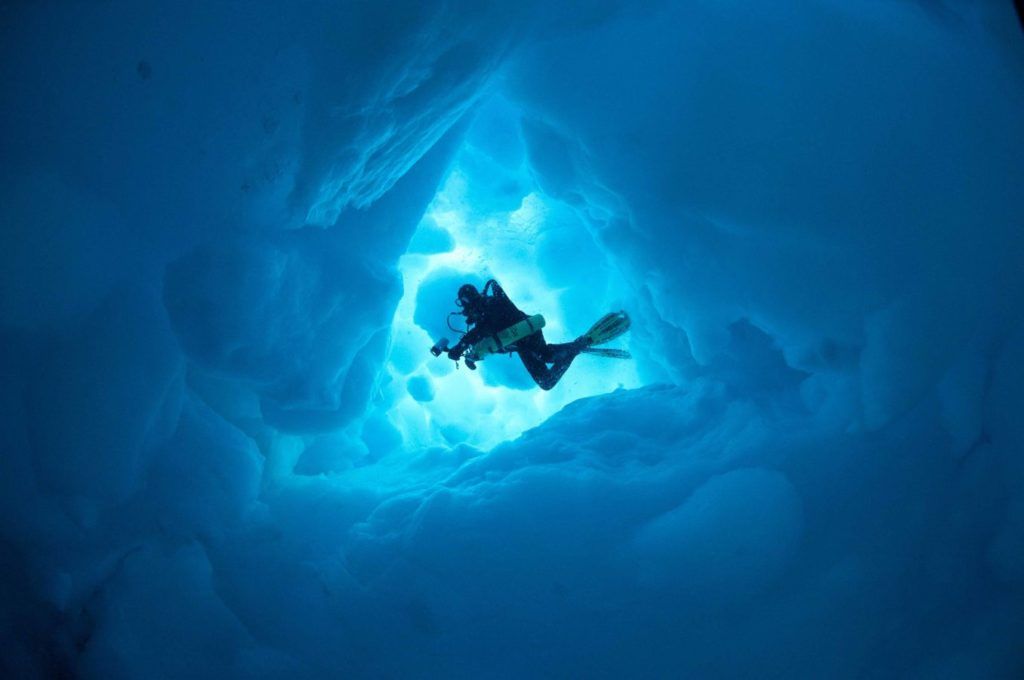 When it comes to demanding undersea exploration, the legendary Oyster Perpetual Sea-Dweller, a certified superlative chronometer, was created to accompany the pioneers of deep-sea diving. Updated in 2017 for its 50th anniversary, the new 43mm case, made of Oystersteel and 18ct yellow gold (yellow Rolesor), is waterproof to a depth of 1,220 metres.
The unidirectional rotatable bezel, meanwhile, is fitted with a black ceramic 60-minute graduated cerachrom insert that allows divers to accurately monitor their time underwater. It's powered by an exceptionally precise and reliable calibre 3235 self-winding mechanical movement, which incorporates a patented paramagnetic chronergy escapement made of nickel-phosphorus and boasts an extended power reserve of approximately 70 hours. In addition, the Oyster bracelet is equipped with a Rolex Glidelock extension system, enabling it to be extended by approximately 20mm in increments of around 2mm so that it can be worn over a diving suit.
With a commitment to excellence, and a willingness to continuing pushing the boundaries of human endeavour, Rolex stays true to the vision and values of its founder, Hans Wilsdorf, who viewed the world as a living laboratory and effectively used it as a testing ground for his precise and reliable timepieces.
(All images: Rolex)
This article first appeared in the March 2021 issue of Prestige Thailand and on PrestigeOnline Thailand