Having entertained A-listers the likes of Greta Garbo and Robert De Niro, the Chateau Marmont is very much an icon of Hollywood. The infamous faux-Gothic masterpiece will transition into a private venue after 89 years in business. But what management are promising goes beyond the garden variety members' club.
In a move that has been on the books for some time (according to Los Angelenos familiar with the matter) the famed West Hollywood hotel Chateau Marmont is now officially poised to become a members-only club — a decision that has been met with mixed reception throughout the US.
Against the backdrop of 5 million active coronavirus cases, proprietor André Balazs (who has owned the hotel since 1990) cited public health concerns and growing financial stress among the reasons for the conversion. In an interview with The Wall Street Journal, Balazs said that the new members-only policy would help to foster a safer, more attractive environment for guests — a disproportionate number of whom have been repeat patrons for years (sometimes, even decades).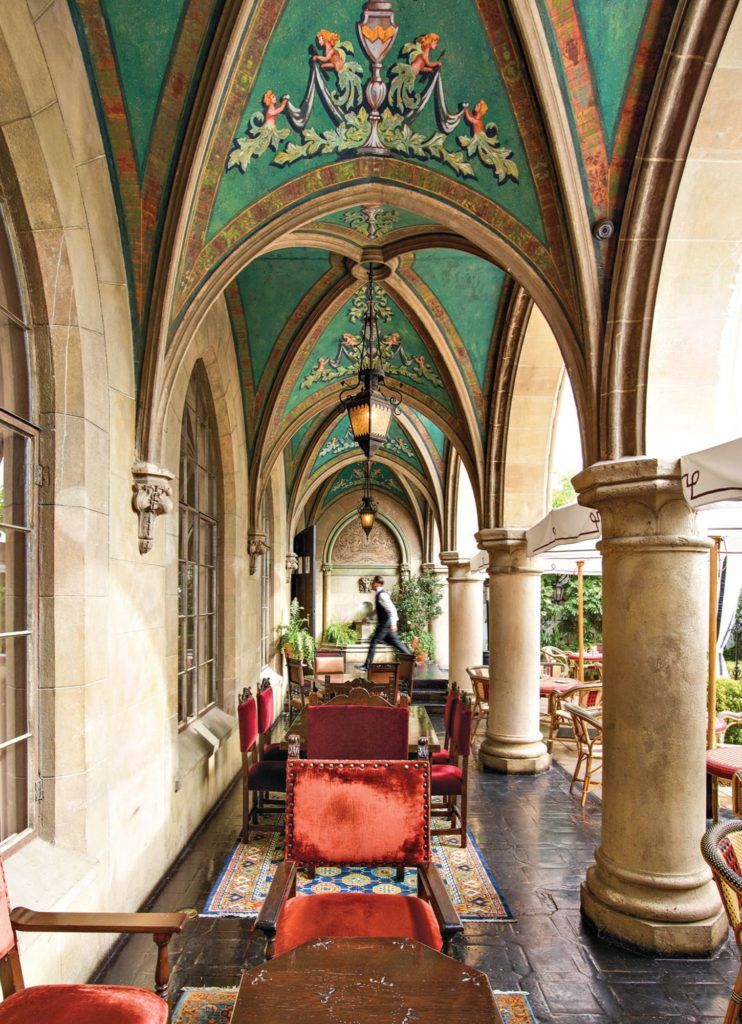 "There is something to be said for knowing people," says Balazs. "You can chat with them; you know where they've been."
At present, not a lot is known about the fine print of Balazs's new scheme, beyond what has been shared by spokespeople of the hotel. In exchange for "shares in the property," Chateau residents will be required to contribute fees associated with the management and upkeep of the hotel.
In addition, other incentives include a private members' dining space (it's unknown whether this will constitute an entire new space); personal butlers; and the ability to store belongings for extended periods during an on-off residence.
One of the more novel aspects of the scheme allows members to sell their shares back to management "or other approved members" — not unlike a timeshare.
Though Chateau Marmont has always courted its fair share of controversy (throughout the 1950s it was one of the only hotels to openly welcome black celebrities, like Sidney Poitier) Balazs's shake-up of the existing business model was met with substantial criticism.
Earlier in March, the hotel came under withering scrutiny for shuttering its doors to all but a handful of guests; whereas nearly the entire staff — who are a mutually inseparable part of the Marmont's charm — were dismissed, prompting a host of litigation.
"Transforming the Chateau into a members-only operation may be smart business," says Los Angeles Times writer Shawn Levy. "But under Balazs, many of the hotel's traditional clients have gradually been priced out, and the idea that they might be turned away altogether for want of a membership feels contrary to the Chateau's iconoclastic spirit."
This story first appeared on Lifestyle Asia Hong Kong