Every few months, Singapore is bestowed a wave of spikey durians with the potency to cleave the country into half — those who adore the fruit's sweet flesh and those who run the other direction.
Purists insist that there's only one way to enjoy the fruit: cracking the green husks open and stripping the custardy flesh right off the durian's seeds. For those who are unwilling to put themselves through thorny situations (or really just want to avoid the mess altogether) go for a whole array of durian desserts. Think cakes, mousses and cream puffs.
Our advice? Start hitting these spots before it's too late.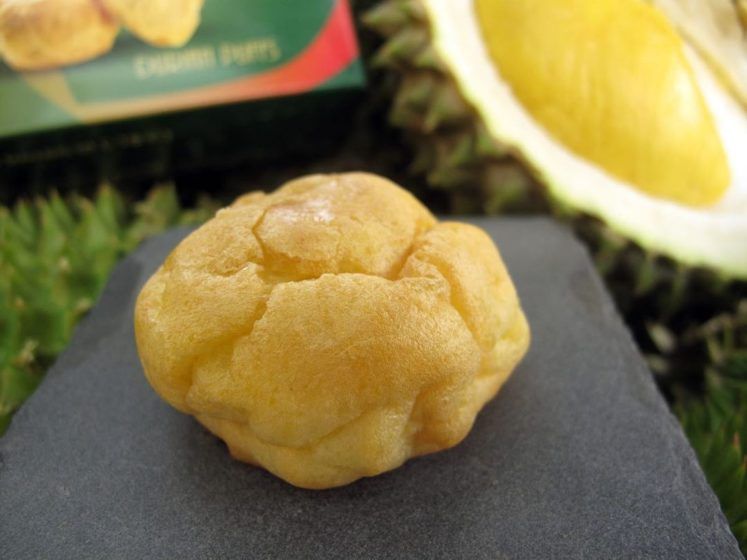 This traditional fruit stall scores some of the best mao shan wang durians for its stands. Behind this unassuming front, 818 also makes some great desserts from its quality produce. Its most popular pastry is the choux puff, piped to the brim with cream made from fresh durian. The shop also does durian sandwiches and simple durian cakes as well. If you're not so much a fan of desserts, 818 also offers scoops of pure durian flesh and individually vacuum-packed durian seeds.
Chalk Farm is popular for its fuss-free cakes and modern iterations of kueh. While it doesn't have a huge range of durian-centric desserts, its Durian Salat, a decadent take on the kueh salat, is a huge hit with durian lovers. The Durian Salat goes for a thick gold custard made of durian, instead of the usual pandan and coconut milk layer, over a tier of butterfly pea-dyed sticky rice. Only mao shan wang or wang zong wang durians are used for this kueh.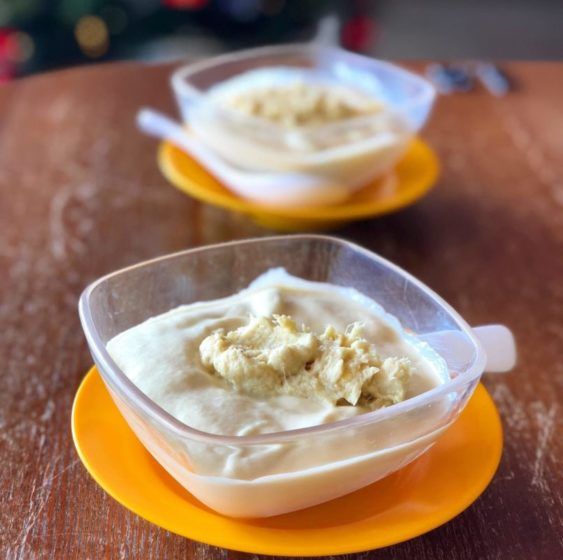 Besides Hong Kong dessert soups and waffles, Dessert Bowl also has a few durian offerings on its menu. There are some refreshing options such as snow ice with durian puree or a cool durian crepe. But the must-order here is the durian mousse, served in a bowl with a huge dollop of durian puree. You can also add on another spoonful of puree if you're craving for more.
(Image credit: Jonathan Lim/ Burpple)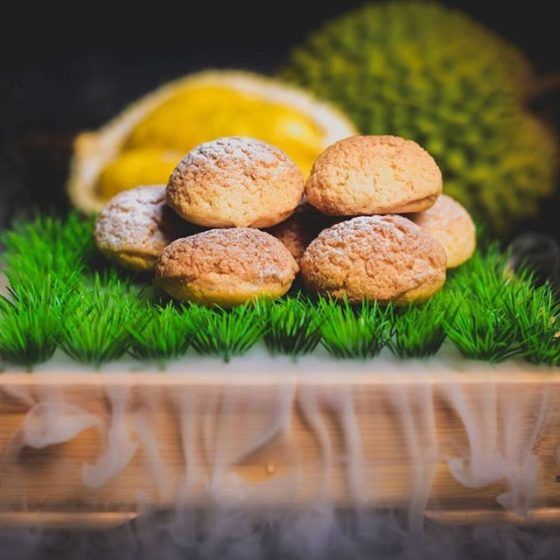 For the true subjects to the King of Fruits, there's Mao Shan Wang, a cafe by durian purveyor Four Seasons Durian. As the name suggests, the menu has everything to do with durian — from durian pizza to chicken nuggets with durian dip. It's a little mind-boggling, but we're here just for the desserts. Besides the usual puffs and pancakes, the cafe also has mochi bites and mille-feuille with durian puree. If you're feeling adventurous, try the coffee which is infused with mao shan wang.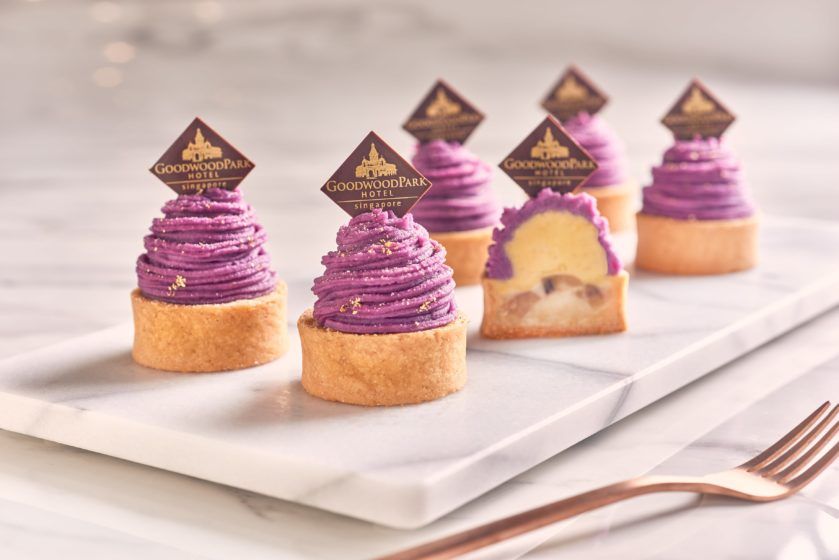 It's impossible not to mention Goodwood Park Hotel when it comes to durian desserts. The hotel has had the annual tradition of churning out a whole fiesta of durian treats since 1983. Some of the long-standing signatures here include durian puffs and mousse cakes. From now to 1 August, the hotel introduces new desserts such as the D24 Pandan Waffle Cake, and the mont-blanc inspired D24 & Sweet Potato in Chestnut Tartlets.
If you love old school cakes, you'll fall right in love with the Mao Shan Wang Durian Cake from Sinpopo. Think soft, fluffy layers of cake with rich Mao Shan Wang durian pulp and light cream — if that doesn't sound like heaven to you, we don't know what does.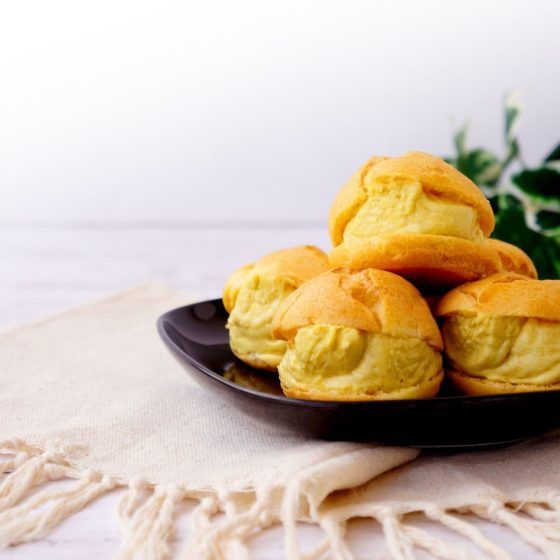 Emicakes has been churning out some of the best durian puffs around for many years, so it's safe to say they earn a spot on this list too. The cloud-like profiteroles sees a generous amount of fresh D24 Durian filling that oozes out with each bite. It comes in a bundle of 24 as well, perfect for sharing with the whole family.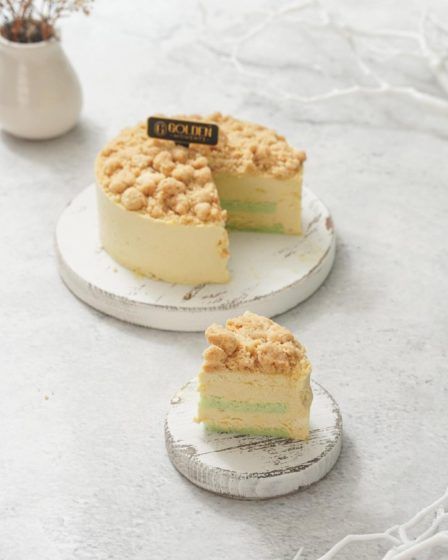 We never thought we'd love the Pandan Mao Shan Wang Durian Cake from Golden Moments when we first heard of its name, but trust us when we say it'll make for an unforgettable slice. A harmonious blend of two local flavours come together in this fluffy number, packed with generous amounts of durian mousse and crisp crumble toppings for good measure.
(Image credit: @makanwarrior via Instagram)
This story first appeared on Lifestyle Asia Singapore.