Kaiseki, for the uninitiated, can mean two things in Japanese.
When written as "懐石", it refers to a meal served at a traditional Japanese tea ceremony before the tea is served. The other variant of kaiseki is "会席", which points to an elaborate multi-course dining experience accompanied with sake and ends with a tea service. This form of kaiseki is the more prevalent of the two.
Not to be confused with omakase, in which the chef decides what and how much to serve based on the diner's responses to the food, kaiseki is a prescribed set of courses that encompasses seasonality, culinary artistry and hospitality. "Kaiseki cuisine is considered to be Japan's top fine dining cuisine because of its beauty, intricacy and the amount of thought and effort put in – from conceptualising to cooking the dish," says chef Yoshiyuki Kashiwabara of Kaiseki Yoshiyuki in an interview with Michelin Guide.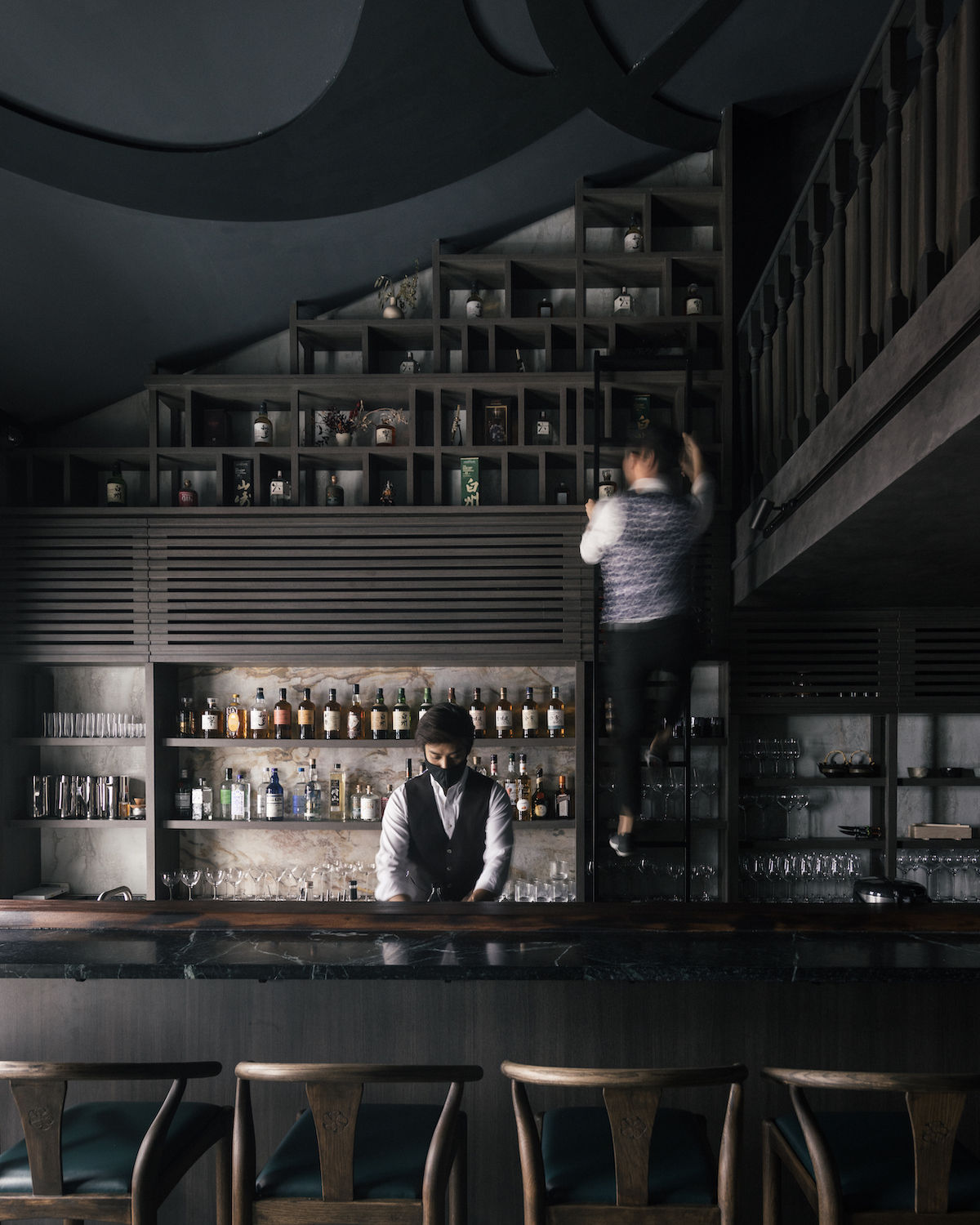 Kaiseki restaurants are often austere, minimalist and hushed. GOHO Kaiseki & Bar, which opened in March by the folks behind steakhouse The Feather Blade and hand-roll bar Rappu, is rewriting the design codes with a moody, club-like space. The work of LA-based architectural firm OWIU (abbreviation for The Only Way Is Up), it features an 11-metre-long black-green Verdi Alpi marble bar counter that spans the building's length, muted walnut carpentry, grey-painted walls as well as custom-made chairs and tableware by local workshop Baremetalco. Raw textures combined with trippy purple, blue, red and orange ambient light make the restaurant look like an underground, albeit sophisticated, disco-bar.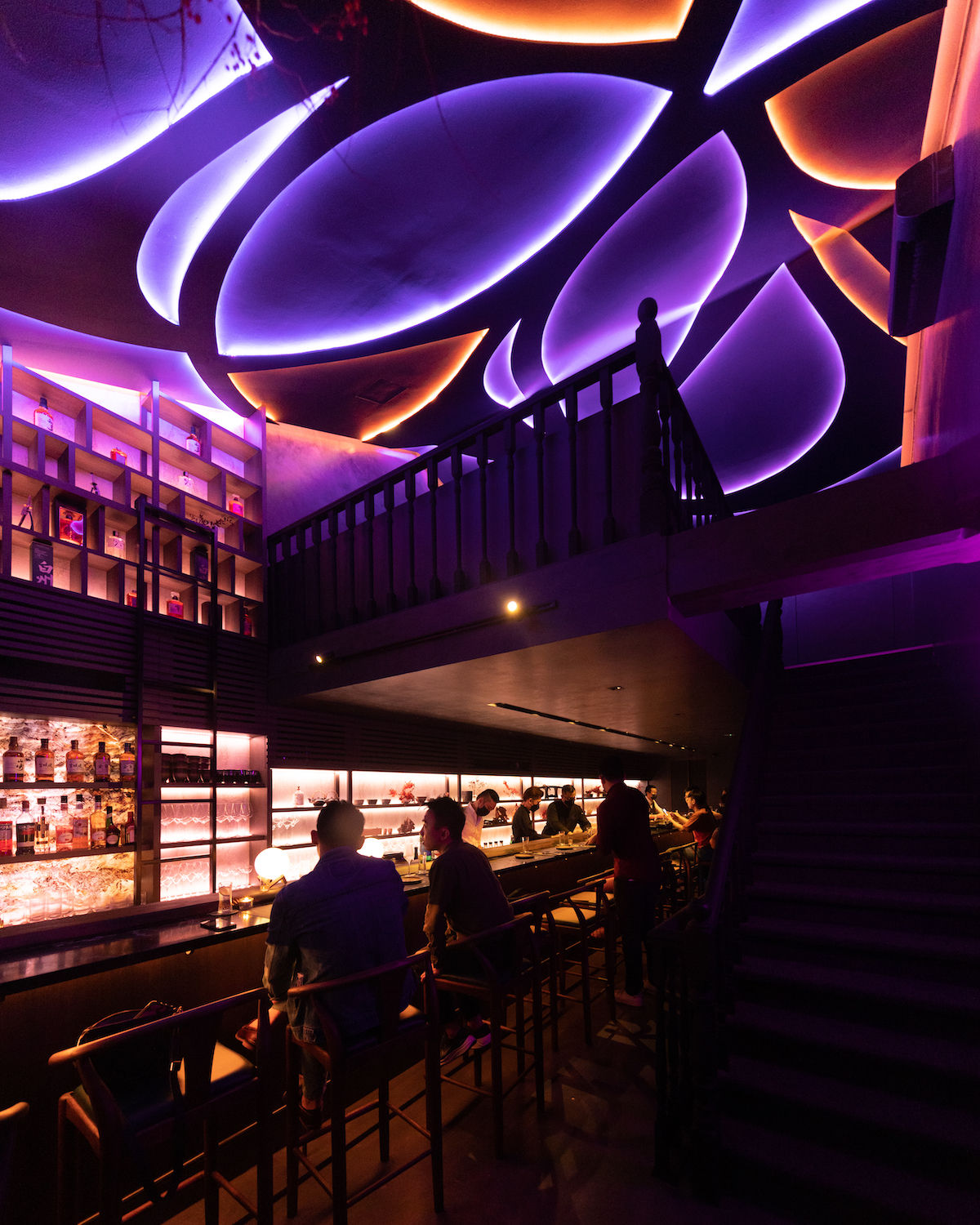 Subversive as it may seem, GOHO doesn't stray far from traditional kaiseki principles, starting from its name. The word "goho" refers to the five Japanese cooking methods —nama (cutting), niru (simmering), yaku (grilling), musu (steaming), and ageru (frying) — which form the ethos of its highly-seasonal, artful menu. There are three dining options (named after Japanese flowers), Sakura, Sumire and Ume, with a varying number of courses.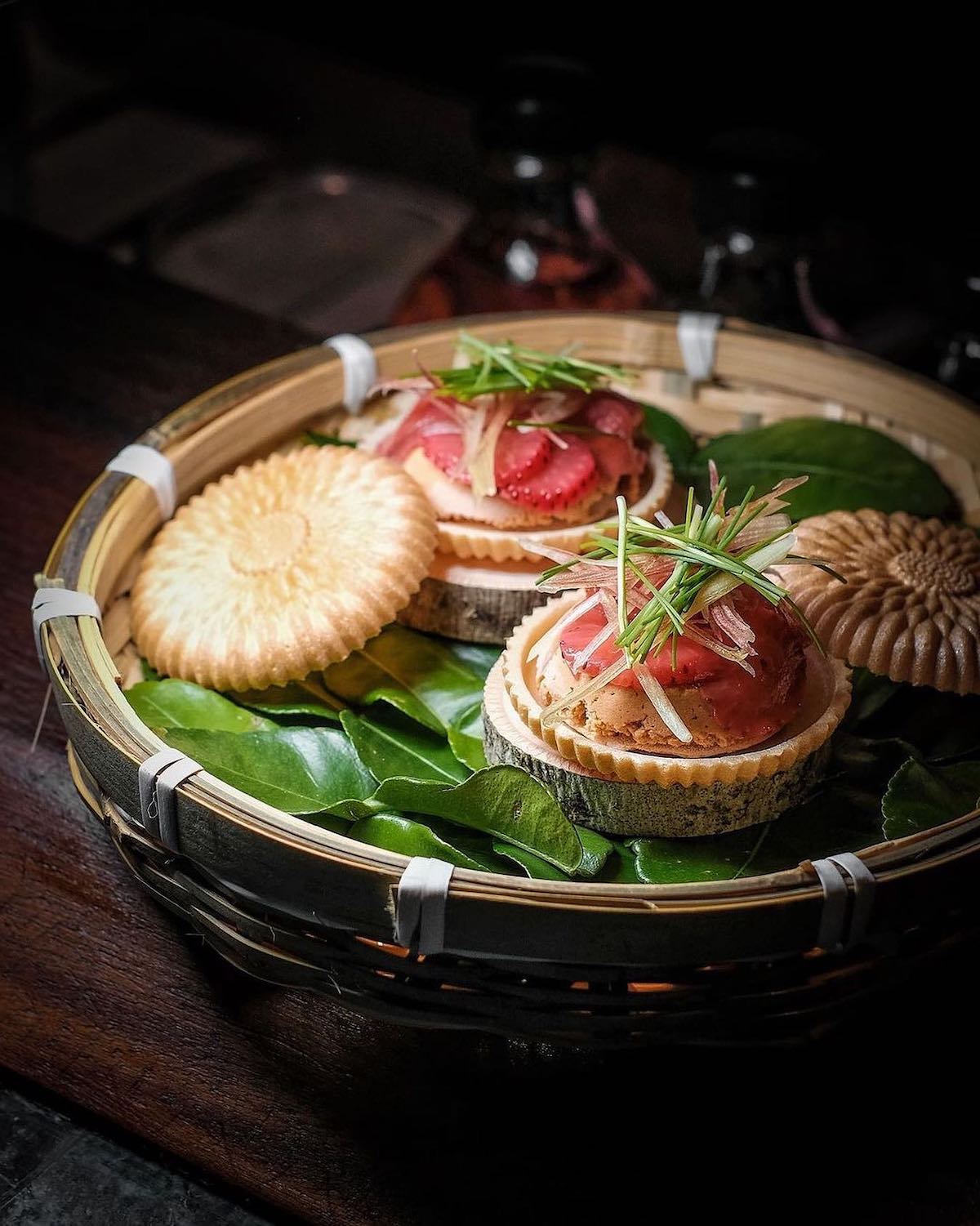 We had the Ume with 10 courses and alcoholic pairing, and the meal follows a traditional kaiseki structure. It begins with a sakizuke of two dishes, the Seasonal Monaka (monkfish liver, sweet pickled Japanese strawberries and Japanese pickled ginger sandwiched between crisp wafers) and the Yuzu Yogurt Explosion to open up the palate. The hassun, which marks the seasonality of the meal, consists of a small bowl of chawanmushi topped with uni and ikura, aged sashimi and a sweet potato puff with dried amaebi nestled daintily on a tray of pretty moss.
For tsukuri, the sashimi course, we have the Nori Buri Mosaic of kelp-cured amberjack rolled with seaweed, then cut and served as a piece of maki. Suimono, or soup, came in the form of abalone and scallop consommé with crab dumpling. The yakimono (grilled) dishes are the stars here, with tender, juicy black garlic-and-balsamic-glazed wagyu short ribs topped with freshly shaved mullet roe and accompanied by a Japanese soy-cured egg yolk, alongside with a delish caviar-accented duck tsukune, done scotch-egg style. We were also crooning at the miso butter engawa, which has a rich, buttery flavour without being too cloying. Poached abalone with uni; scallop and corn tempura; and the Seasonal Donabe (crispy rice with sakura ebi and baby squid, served with lobster miso soup and assorted pickles) signal the tail end of the meal.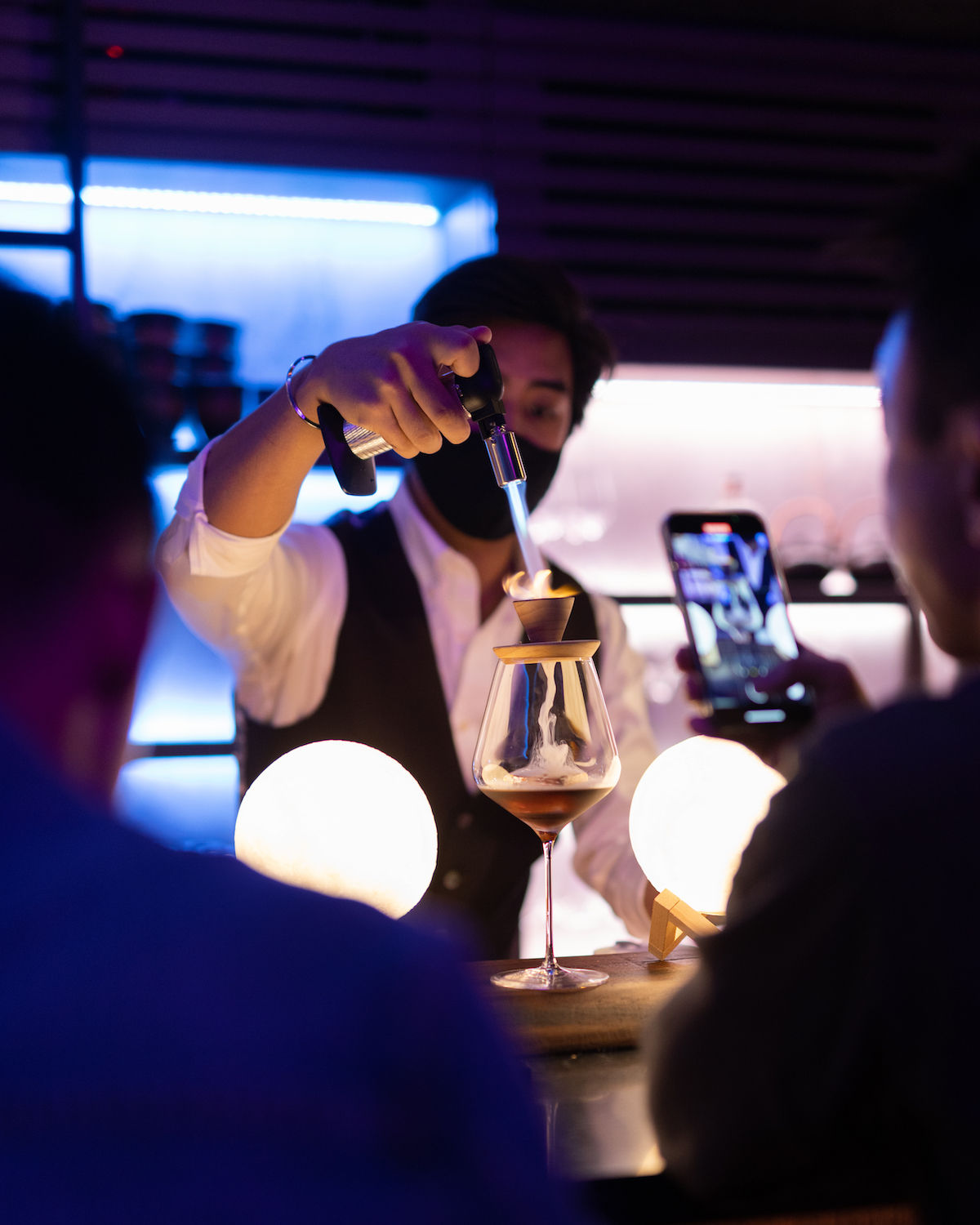 The last of the savoury dishes is the most theatrical. The GOHO Signature comes in a smoke-filled glass dome containing uni, wagyu beef, toro, snow crab legs, ikura, caviar, rice and a spray of gold dust. Dessert is a Hokkaido ice cream with meringue shards and strawberries.
GOHO may not sit well with purists who think kaiseki should be experienced in a temple-like setting, but judging from the crowd on the Thursday night we visited, it seems veering from traditions isn't necessarily a bad thing – if the food is good.
GOHO Kaiseki & Bar, 53A Duxton Road, Singapore 089517. Enter via Rappu.
(Main and featured image: Finbarr Fallon)