Crêpes haven't been a permanent and common fixture in Singapore, despite how much they are enjoyed.
While few like Entre Nous Crêperie are still up and running, many of its counterparts have since closed down. But the tides are turning, with Gather at Raffles Hotel and French Fold now doling out the thin French pancake. The latter is the latest concept under Merci Marcel Group and by the looks of the regular crowds, it's set to stay.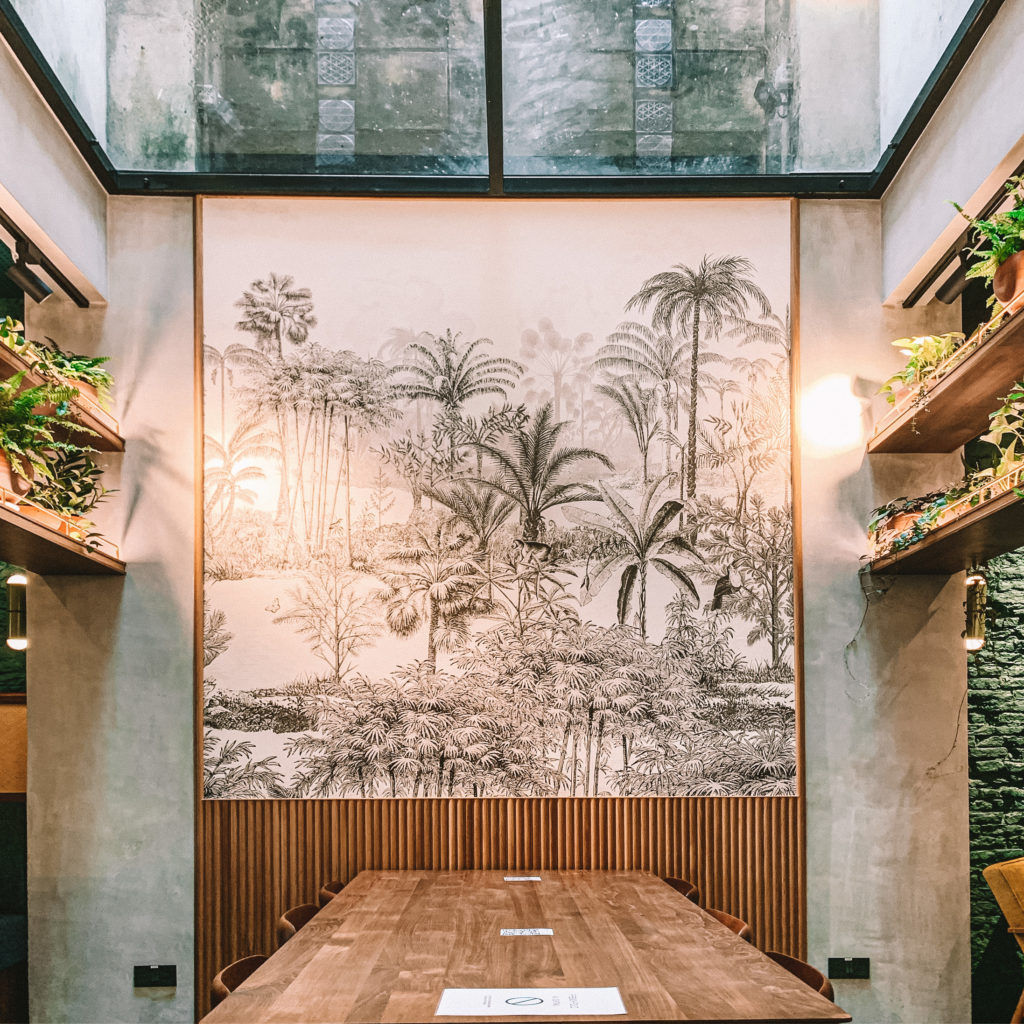 Located along Telok Ayer Street, the shophouse space boasts the Merci Marcel touch, with a similar-style bar accentuated with familiar design elements. The cosy bistro is bathed in light emanating from an open-glass ceiling. The walls are coated in a deep green and wallpapered in tropical-style print. Plants adorn corners and ceilings.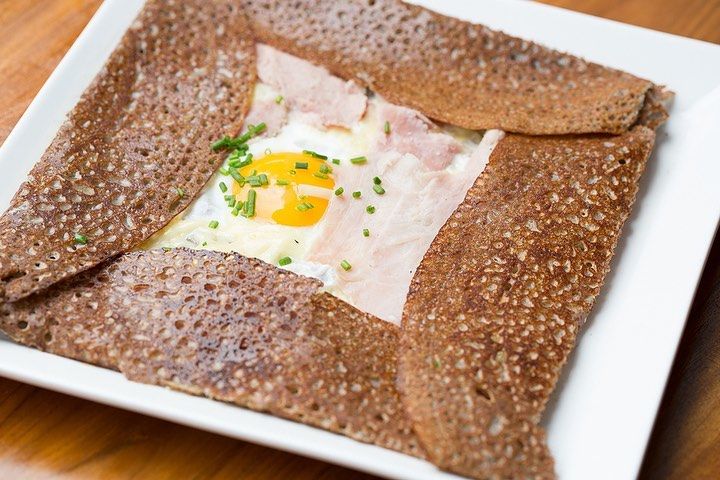 For savouries, choose from 11 Breton-style galettes. The galette — gluten-free and made with imported buckwheat flour — is crisp on the edges with a chewy base. The options span go-to, traditional fillings such as cheese, chopped ham, eggs and mushrooms and unique flavours. I have the the No.10, a galette with wild trout and leek fondue. The leek fondue is caramelised, and its sweetness makes a nice contrast with squeezes of lemon and the slivers of trout.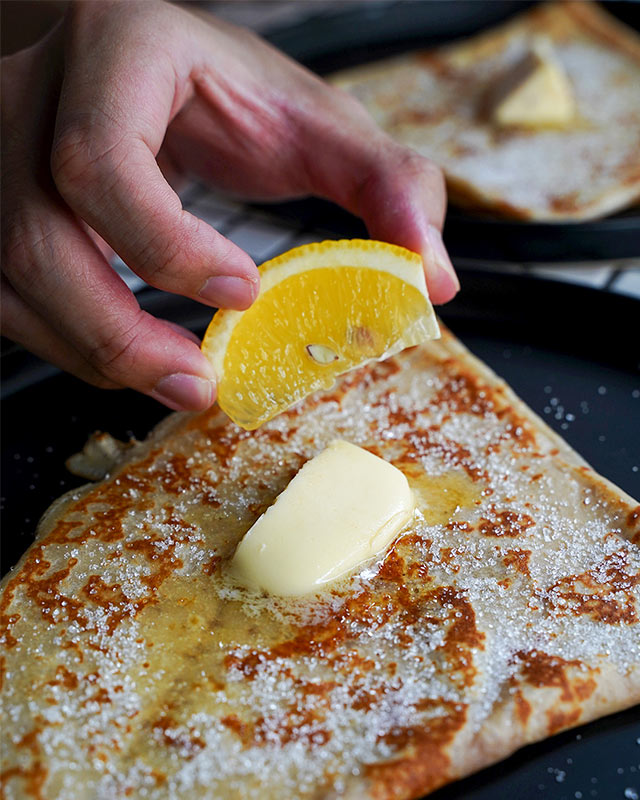 For crepes, we try the Manuka Honey, served with roasted buckwheat seeds and a scoop of sea salt hojicha ice cream from Birds of Paradise. I am no hojicha fan but the subtle smoky and bitter notes, as well as the sweetness of the ice cream, made for a delicious medley with the sea salt, honey, and crunchy roasted nuts. For one that will universally please, try the (perfectly) poached peaches with melted Valrhona chocolate.
To wash it all down, French Fold has an extensive drinks list, but when dining at a classic crêperie, one must have an organic cider. Alternatively, the cocktails conceptualised by Proof & Company are so delicious, you'll excuse yourself for having a tipple at lunch. The Normand Invasion, concocted with rum, cider, and ginger beer is our favourite.
Take note that there is no option for reservations now, so prepared to wait if you're swinging by on a weekend. It may take a while but we assure you that this one is an experience worth unfolding.
French Fold, 204 Telok Ayer Street, Singapore 068640
All images are courtesy of French Fold.