Restaurant review: Path offers a whirlwind of textures and theatrics woven into Mod-Asian flavours
On first impression, Path resembles the formal fine dining restaurants of which we are so well-acquainted with.
Its location at Marina Bay Financial Centre, and light beige interiors immediately suggest this. But plenty more bubbles under the surface.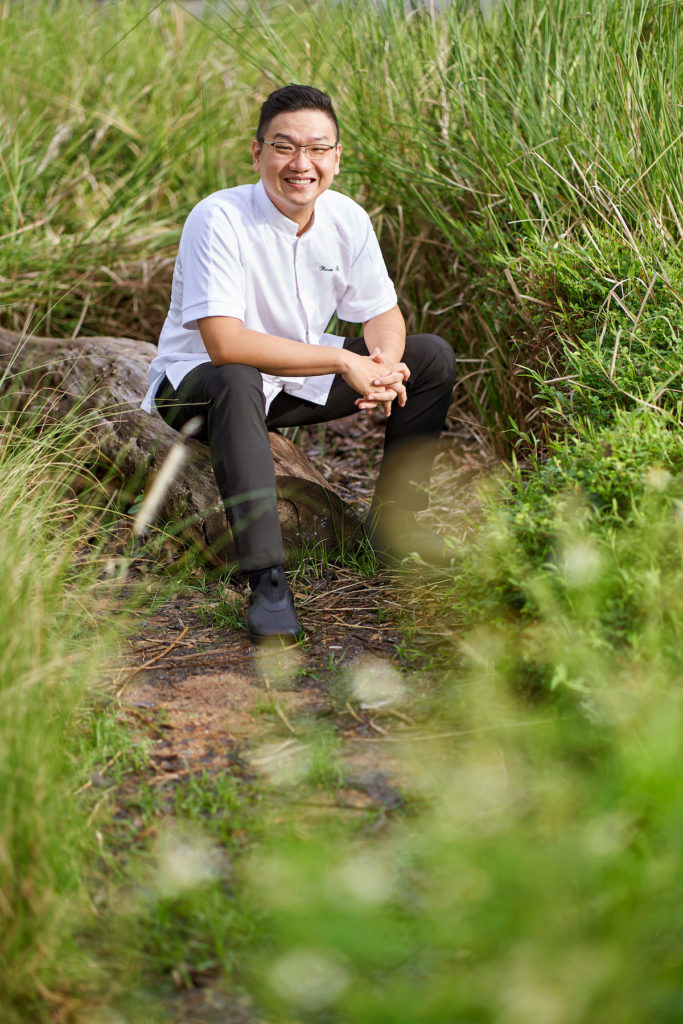 Path's Chef Marvas Ng is a convivial personality, who is a true blue local boy at heart. Raised in a kampung in Sembawang, he grew up surrounded by his grandmother's chickens. His candour with his clientele and connection to his roots is part of what makes dining at Path such a treat. After sharpening his knives for over a decade at French fine dining restaurants in China and Hong Kong, he has returned to hearth and home.
Path couples his learned culinary techniques with his love for Mod-Asian flavours. Despite the plush surrounds, the restaurant has a decidedly open feel, much like the chef himself. Private dining rooms can be opened and closed accordingly to allow guests the flexibility to choose their experience for the day. In the kitchen, a hidden booth allows diners to experience an omakase meal up-close.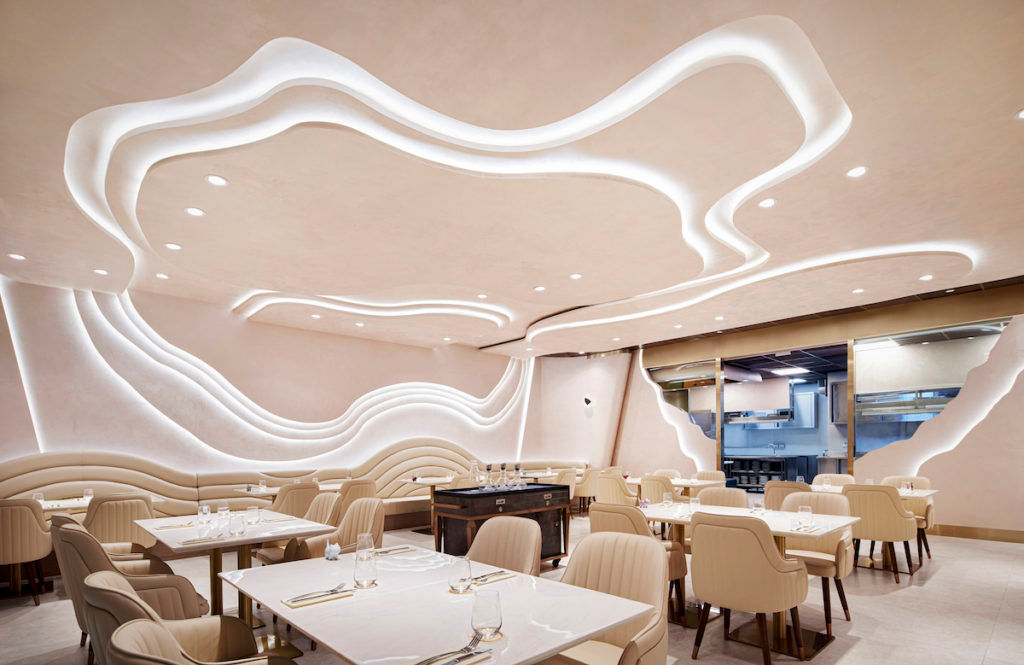 The restaurant's unique design is of no coincidence. Ambient light fixtures that line its walls are shaped in undulating curves; an accent mirrored in its booth seating and wall patterns. These free-form forms are true to chef Marvas' cuisine, which is rich in multi-layers and textures.
Highlights of Path's menu
It turns out that we don't have to dive deep at all to understand chef Marvas' food. We have the Wakamatsu Strait Yellowtail to start and as an introduction, it delivers. The tender morsels of fish are served with pickled zucchinis and Chinese artichokes which have also been pickled in a rice vinegar and a Sichuan pao jiao (pickled chilli) then drizzled in spring onion oil. It is a swirl of sour, fresh, sweet and tangy flavours.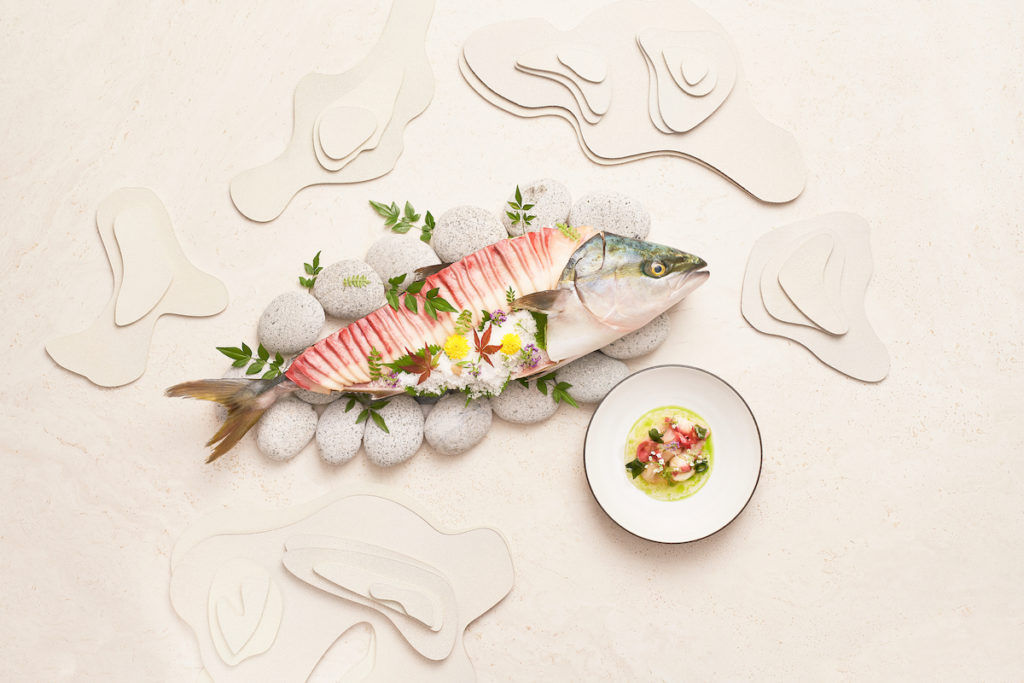 Hand-dived Hokkaido scallops follow next. Served table-side with theatrical flourish, these are quickly seared over a hot stone, bathed in a seaweed truffle sauce and topped with crunchy furikake. It is then served with a pickled kombu pumpkin salad to cut through the richness of the dish.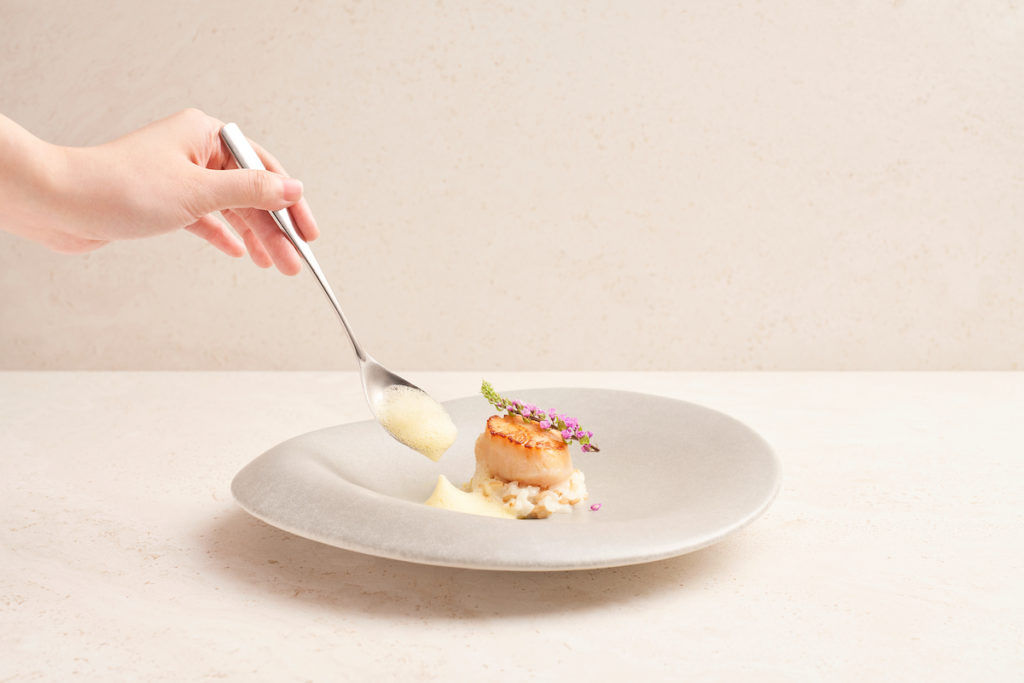 What earns the delight of the table is the Kuhlbarra fish maw. First double-boiled in sake and dashi stock, it is served in chef's Asian rendition of a French beurre blanc sauce. The collagen stock from the boiled fish is used in a sauce with poached celtuce, cai xin, kai lan stems and water bamboo shoots before it is finished with fermented black bean, garlic, chilli and sake. The maw is gelatinous and bouncy; its umami-rich broth is the perfect accompaniment.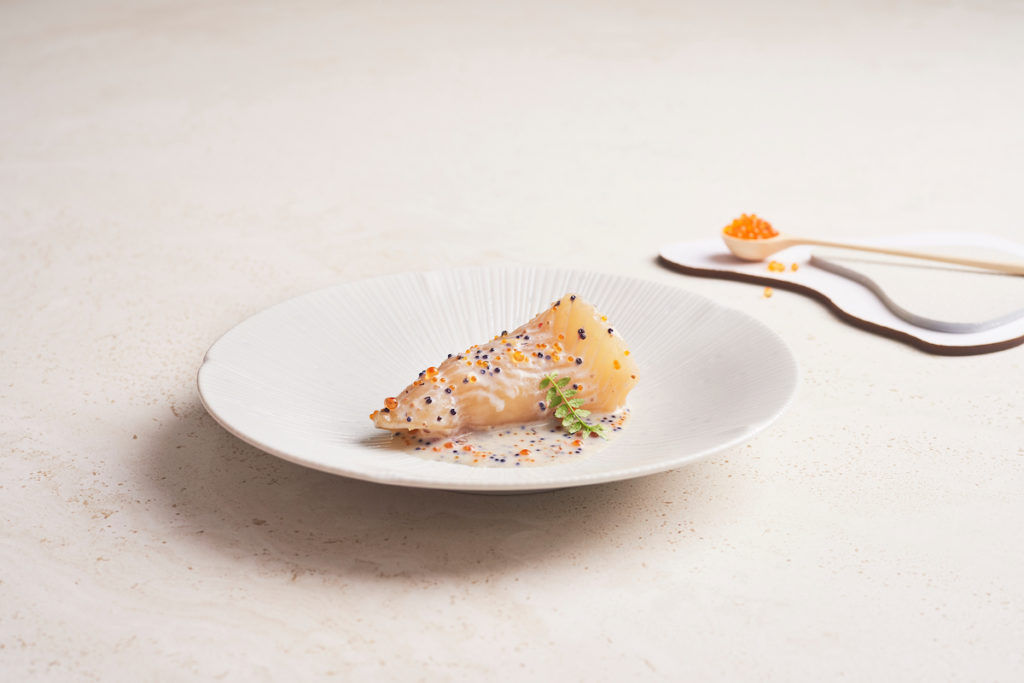 For diners in larger groups, the Signature Butter- Roasted Herb-Brined French Poulet impresses. The fowl is first brined for 16 hours in a salt solution with Chinese herbs, and blanched in a Hong Kong-style blend of light soy, hoisin and more before it is air-dried.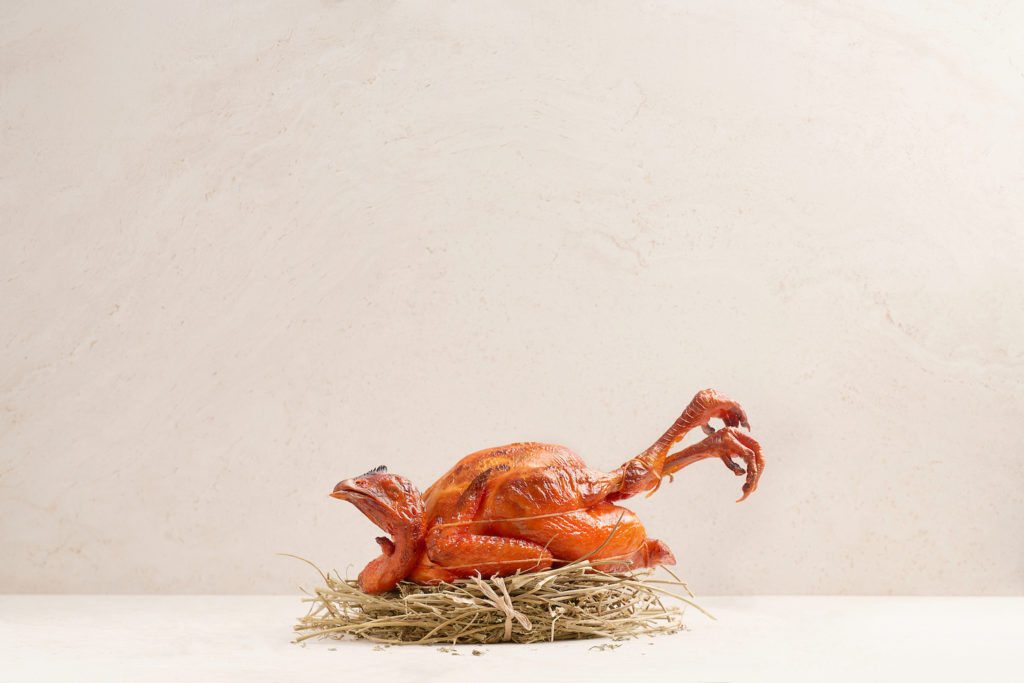 The chicken's buttery tenderness is (surprise, surprise) all thanks to heapings of butter (800 to 1000 grams to be exact) that is slathered on the bird before it is roasted. It is then served in a ginger-laced spring onion salsa, with moreish mushroom-stuffed Daikon sword leaf lettuce rolls which have been drizzled with the chicken drippings on the side.
Like the scallops, the chicken is presented table-side in a sleek box. When opened, smokes billow out. A spectacle to say the least — yet deserving for a bird of fork-tender flesh and glossy, roasted skin.
What leaves us bowled is the French Organic Cauliflower. The humble vegetable here is first braised in a house-made vegetable stock before it is deep fried. True to chef's love for textures, it is crowned with crunch from furikake, fried quinoa, multi grains and Norwegian Viking salt. We've never had a cauliflower so packed with flavour, and this dish alone is enough to command our return to the restaurant.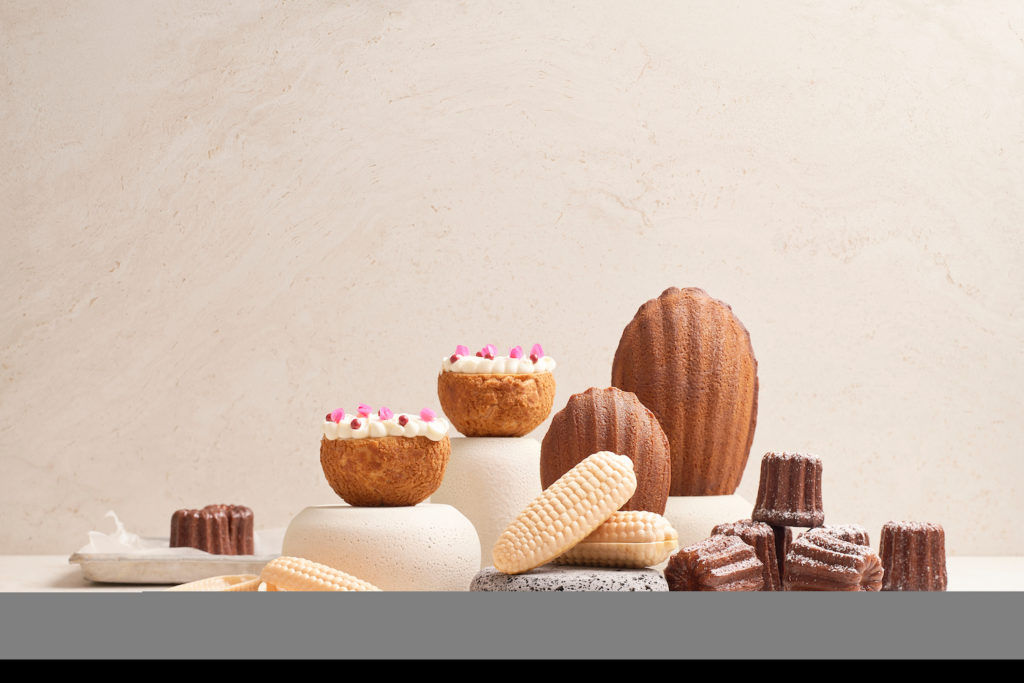 Desserts deserve their own shoutout, with chef's extra large caneles that are infused with Jiang Xiao Bai baijiu (a sorghum spirit) and a Whiskey Bombe Alaska. Diners would also do well to order wine as the restaurant is in a partnership with 1855 F&B. The variety here hinges on little-knowns that are new to Singapore, such as Spanish label Dominio del Aguila and South African winery Alheit Vineyards.
Path, 12 Marina Boulevard, Tower 3, #01 – 05 / 06, Marina Bay Financial Centre, Singapore 018982