Tiga Roti: What to expect at wildly popular burger brand Three Buns' new Halal-friendly concept
There's a new burger joint in town — and we don't mean literally. Welcome to Tiga Roti, a new Halal-friendly cloud kitchen concept by Three Buns' Adam Penney.
Ready just in time for Ramadan, Tiga Roti is home to an extensive menu featuring gourmet burgers using Halal-certified ingredients and exclusive creations priced from S$12, as well as a range of sides and dishes.
We sit down with chef Penney on his inspiration behind Tiga Roti, infusing sustainable, plant-based options for his customers and his favourite bites from the menu.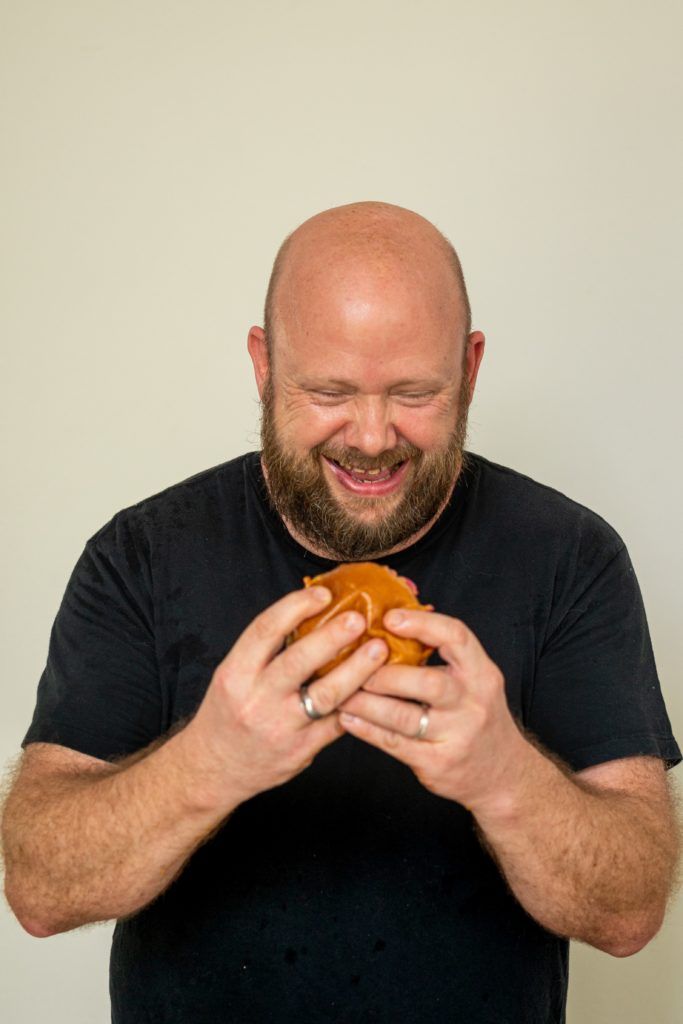 Hi Adam — for those that are unfamiliar with you, could you let them in a little about yourself and your background?
I've always been fascinated by all things food! I started my career at the age of 20 in London at Bibendum, and later as Head Chef at Patty & Bun. Thousands of burgers later, I moved to Singapore to helm the Potato Head group as Executive Chef to redefine the neighbourhood burger joint with the opening of Three Buns. My mission really is to combine my deep passion for simple and honest food with hard-hitting memorable flavours to provide an unforgettable dining experience.
Since 2014, I've worked to create no less than 100 menu items locally, each time pushing the boundaries to redefine the humble burger from top to bottom. I love experimenting and innovation is at the core of what we do to truly showcase the beauty of quality ingredients combined with current creative trends, while never losing sight of the soul and essence of either Three Buns and now, Tiga Roti.
I'm also responsible for all things to do with burgers at Three Buns restaurants in Hong Kong, Jakarta and Bali, which gives me the opportunity to get inspired by cultural influences and explore unique local flavours and fresh ingredients.
Could you share more about Tiga Roti? What's the goal here?
I'm especially drawn to the notion that in Malay culture, every mealtime is an opportunity for friends and family to reconnect and celebrate. Food plays a big part in this with its rich flavours, unique ingredients and spices, there's so much love that goes into creating each dish. Tiga Roti is designed to be a part of that celebration, offering premium burgers to be enjoyed together at home with loved ones.
I met my wife Saffy in Singapore, after which I was welcomed into the family and introduced to the Malay culture and its food-centric community through my wife, in-laws and friends. Naturally, when the topic of Halal-friendly burgers came up, I jumped at the chance to create something that everyone could enjoy, together. This led to the birth of Tiga Roti, our brand new Halal-friendly concept.
Tiga Roti offers Halal-friendly gourmet burgers and innovative sides using the freshest possible ingredients. I started work on bringing the concept to life over a year ago, and there has since been a total of 12 drafts and over 1,000 hours invested in researching, developing and testing each dish on the menu. Our signature selection features top quality prime grass-fed beef and lamb from Australia, Argentina and New Zealand that's been slathered with our in-house made sauces, pickles and garnishes, topped with fresh daily baked artisan buns.
At Tiga Roti, all our ingredients are sourced from Halal suppliers and no pork, lard or alcohol is used in the preparation of our bespoke products.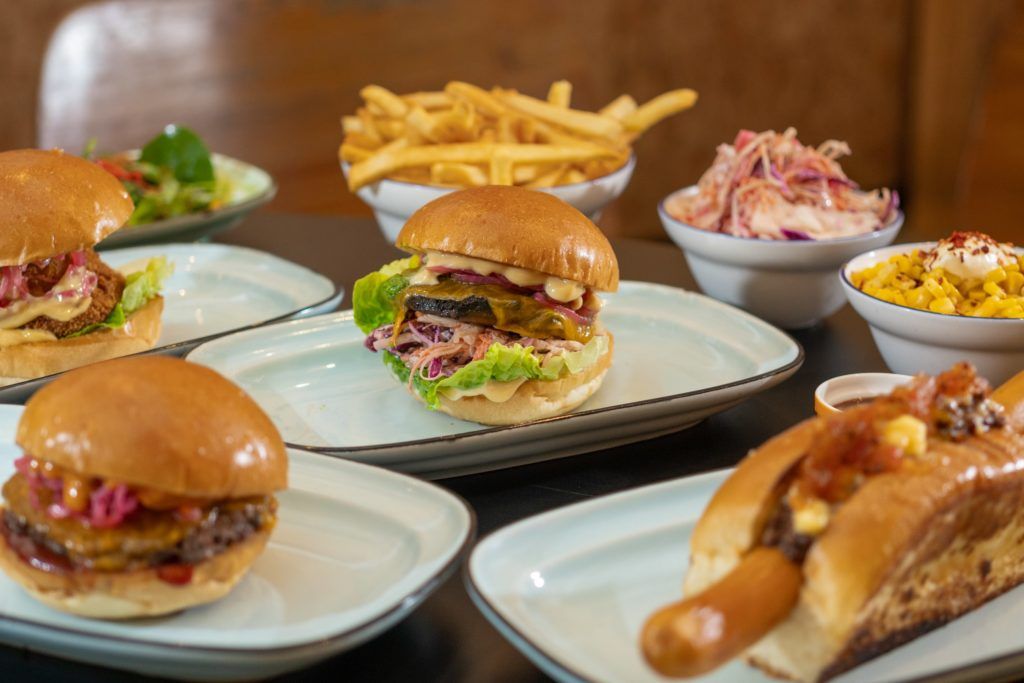 Tiga Roti is a cloud kitchen concept — are there any plans to cement it in an actual restaurant in the future?
Tiga Roti is our first venture into creating a menu that uses premium ingredients entirely from Halal suppliers, and we're delighted that the response from our consumers has been positive since we launched in early April.
The cloud kitchen is a testbed for the local Malay community and it is essential we get it right first before opening a restaurant. Plans to set up a brick-and-mortar store might be within our future discussions, but for now, we are focused on delivering the best experience to our community with Tiga Roti. Watch this space!
We heard that the newly launched menu will feature six new items that showcase your love and understanding of local Malay flavours — could you expand a little more on that?
While conceptualising Tiga Roti, elevating the humble Halal burger from a fast-food staple to a celebrated, premium eat was a huge focus for us. Most importantly, Tiga Roti aims to provide more options for quality gourmet burger offerings to the Malay community.
Some of our menu items are influenced by local Malay flavours include the Hot Dang, made with 24 hour slow cooked pulled beef brisket, smothered with an in-house rendang gravy, cucumber, scallions, pickle daikon, chilli and coconut aioli, served in a toasted wholemeal bun.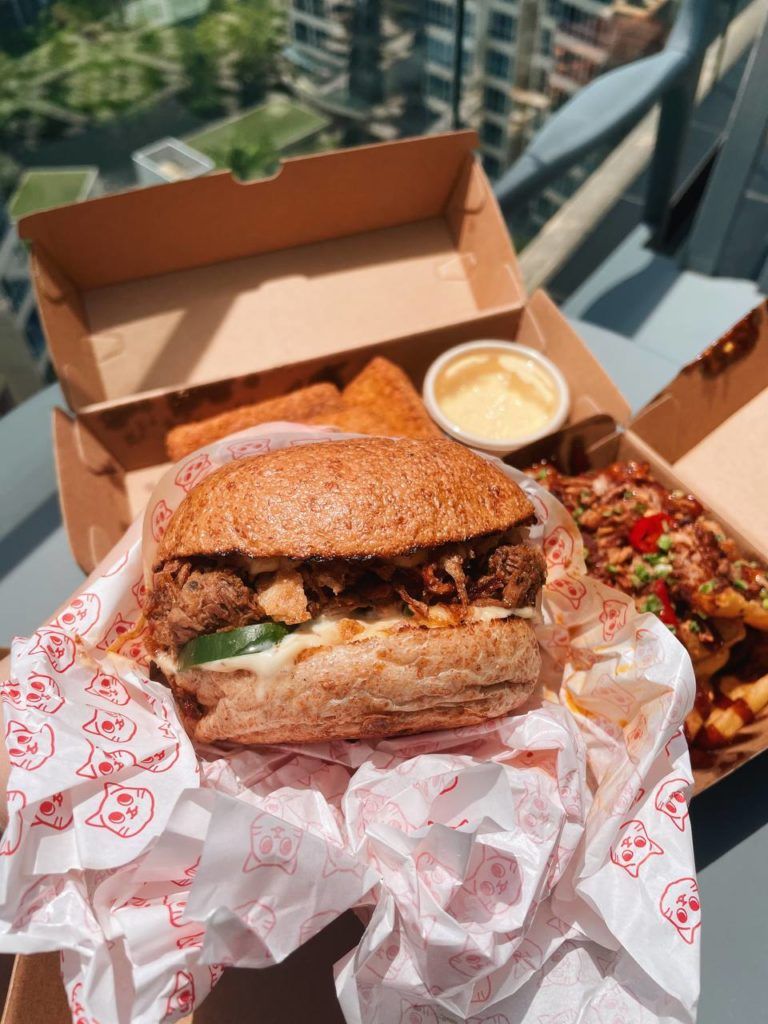 The specially created spicy rendang, painstakingly made with love, is our rendition of the rich and flavourful sauce that locals love.
We also have the Frankenweenie, a must try for fans of bawang goreng, or crispy fried shallots, a garnish popularly added to Malay dishes giving it that added crunchy finish. It's made with chicken and cheese sausage, ketchup, miso mustard, onion jam and bawang goreng in a toasted butter bun.
There's hardly ever a meal at home without Bandung at the table, and so we knew we had to create our own rendition. The Bandung Milkshake is a decadent treat made with a special blend of rose syrup mixed with freshly churned Madagascan vanilla ice cream.
Most of the Tiga Roti menu items are names localised to Singlish with Malay twists. For example, BOI NDOOT is the colloquial name for 'fat boy' in Malay, UBI 40 is actually sweet potato and FUHHHHH Fries is a Malay slang for awesome, one Saffy had a part to play in naming.
Sourcing for the right ingredients to create the best flavours has been difficult, but we refuse to compromise on flavour complexity and quality. Some recipes have a whopping 20 to 30 ingredients to achieve our signature sedap flavours.
Where we couldn't find the right ingredients, we created them from scratch. In particular, our signature mustard sauce took four months of experimentation to perfect, and the final product takes two weeks to make while we're maturing the mustard seeds. We believe that it's this commitment to good quality ingredients that make a great dish, and what makes our Tiga Roti menu so special.
Share with us some of your favourites on the menu. Are there any new items to take note of?
That's like having to decide between my kids (if I had more than one). But if I really had to choose, it'd probably be a tie between Plug Three and Cheesebyoga. There's just something about a classic burger with Argentinian beef patty, house ketchup, cheddar cheese, smokey mayo and onion pickle that I love about Plug Three. I also can't get enough of the spicy flavours in Cheesebyoga with its Argentinian beef patty, house ketchup, double sharp cheddar cheese, vine-ripened tomato, boyga mayo and jalapeño & cucumber pickle in a toasted demi brioche bun.
For the brave-hearted, I'd always recommend slathering on our house Ghostface Thrila with its roasted ghost peppers and capsicum, garlic, cumin and turmeric for that added spiciness you never knew you needed.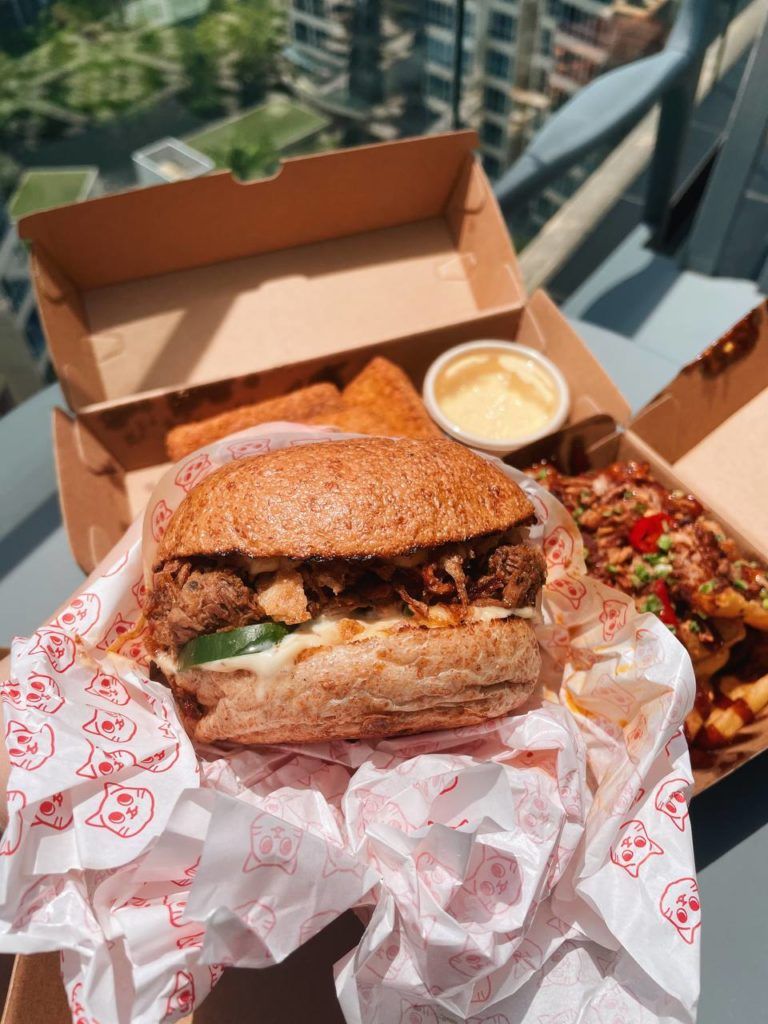 Three Buns has collaborated with TINDLE recently to create some delicious, sustainable, meat-free bites — will you be incorporating this idea of using meat-free alternatives into your Tiga Roti menu as well?
Sustainability is in our brand DNA, so it's been a natural step for us to continue to expand our food offerings to include the most sustainable options for our consumers, and this means continuing to invest in new plant-based creations. There's no exception for Tiga Roti, so we have several meat-free alternatives on the menu.
Customers can enjoy the Impossible Mockup burger, which features a seared Impossible patty, sharp cheddar cheese, lettuce, double mock sauce, vine-ripened tomato, jalapeño and cucumber pickle in a demi brioche bun, and Cease The Day, made with buttermilk fried TiNDLE, shaved parmesan, lettuce and anchovy mayonnaise, in a toasted demi brioche bun. Stay tuned for menu updates.
Tiga Roti is available for island-wide delivery on Oddle, Grab, Deliveroo and Foodpanda.
(All images: Tiga Roti)
This story first appeared in Lifestyle Asia Singapore.