Gift a rare whisky in style with the John Walker & Sons King George V Chinese New Year Edition
If you are running out of ideas for an exquisite Chinese New Year gift that will impress your host, look no further than Johnnie Walker's esteemed John Walker & Sons King George V – now offered with a first-of-its-kind, limited-edition design to mark 2021's spring festival.
Drawn from extremely rare and precious casks, this Scotch whisky is an elegantly rich and creamy libation that oozes elegance and character in every sip. After all, it is inspired by the great whiskies made during the reign of King George V. Rich fruit and a bounty of spices are perfectly balanced with creamy vanilla sweetness, with wisps of maritime Port Ellen smoke extending on the palate for a long, indulgent finish.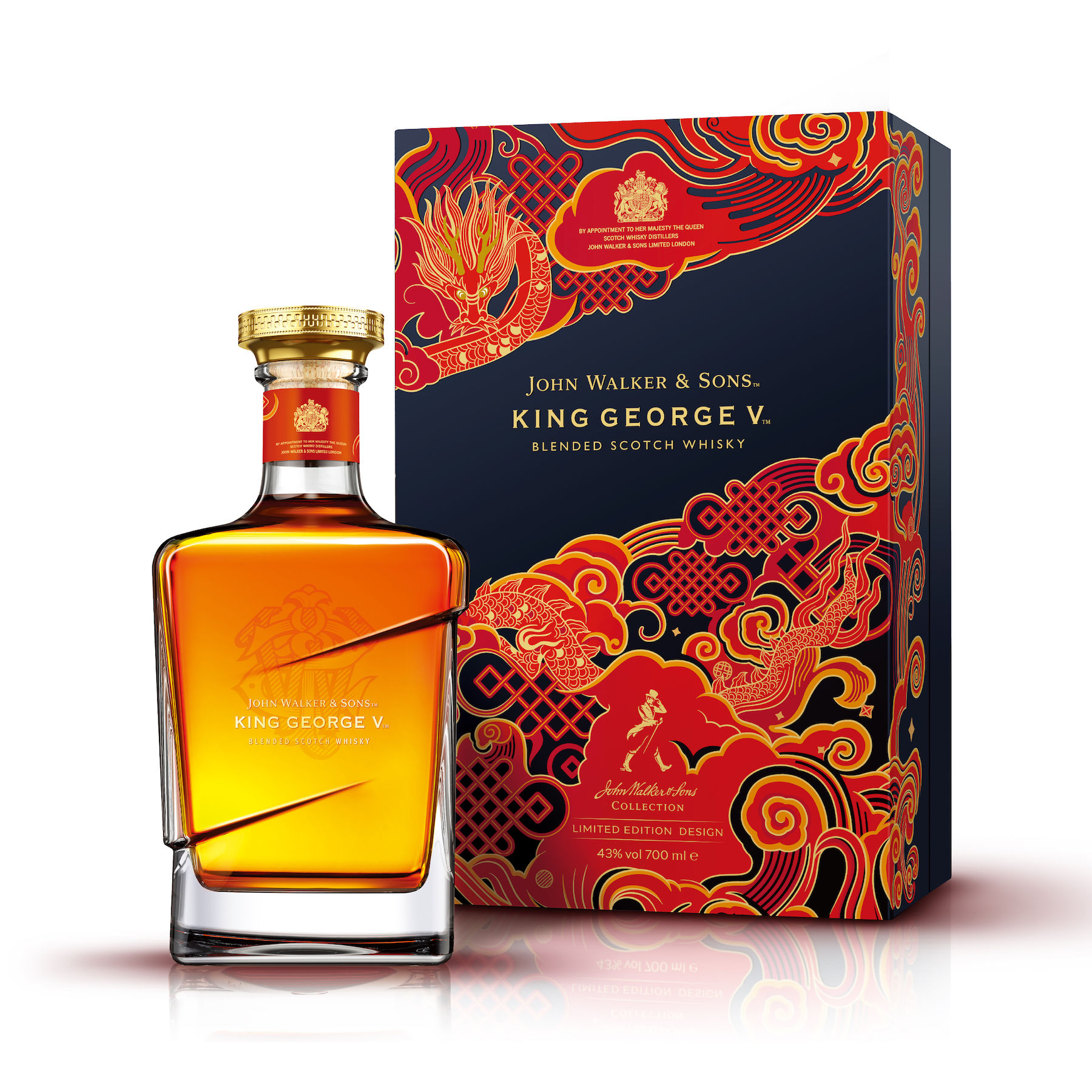 And this is the first time in the 14 years since it was launched that the brand created a limited-edition version. Celebrating the Year of the Ox, it features an eye-catching modern take on traditional Chinese motifs. The illustration showcases the knot design to pay homage to the time-honoured practice of weaving and hanging Chinese knots, while a soaring dragon among clouds represents prosperity and longevity, and is also symbolic of the whisky's link to historic nobility.
The iconic John Walker & Sons decanter flaunts a bold angled cut across the front of the glass that echoes the world-famous slated label on Johnnie Walker's square bottles. Every set of the John Walker & Sons King George V Chinese New Year Edition also comes with a complimentary booklet of five red packets, which makes it the perfect festive gift for yourself or a loved one.
For more information, visit Diageo Rare and Exceptional website.
(All images: John Walker & Sons/Diageo)