As if the award-winning Manhattan bar at Regent Singapore isn't already one of our favourite watering holes, the newly launched second edition of its New York Personified menu has just given us another great reason to plan a night-out there.
Since its inception, Manhattan has won the hearts of many a cocktail connoisseur with drinks that span New York's rich history, cultures and flavours. In its previous iterations, the beverage menu featured seasonally rotating cocktails that took guests on a journey of Manhattan's intriguing neighbourhoods and time periods.

Drink Some History
In 2020, Manhattan launched New York Personified, which took inspiration from big-league personalities: six iconic Manhattanites who made their mark in the circuits of music, film, fashion, culinary and politics. They included Anthony Bourdain, Ella Fitzgerald, Eleanor Roosevelt, Robert Downey Jr., The Ramones and Vera Wang. The establishment, which was ranked number 15 in The World's 50 Best Bars and the sixth in Asia by the annual list last year, has just added six new personalities to the fold: Andy Warhol, Whoopi Goldberg, Irving Berlin, Yoko Ono, Ruth Bader Ginsburg and Lin-Manuel Miranda.
The beautifully illustrated menu speaks of trials and tribulations, of patriotism and hope. We really love that it shines a spotlight on interesting moments of each personality's life – for instance, when Yoko Ono led a Pea Piece movement, where she planted peas (serving as a symbol of peace) in random places for strangers to find. Dedicated to this is Peas and Love, a herbaceous tipple of Tatsumi gin with cucumber cordial, basil and green peas.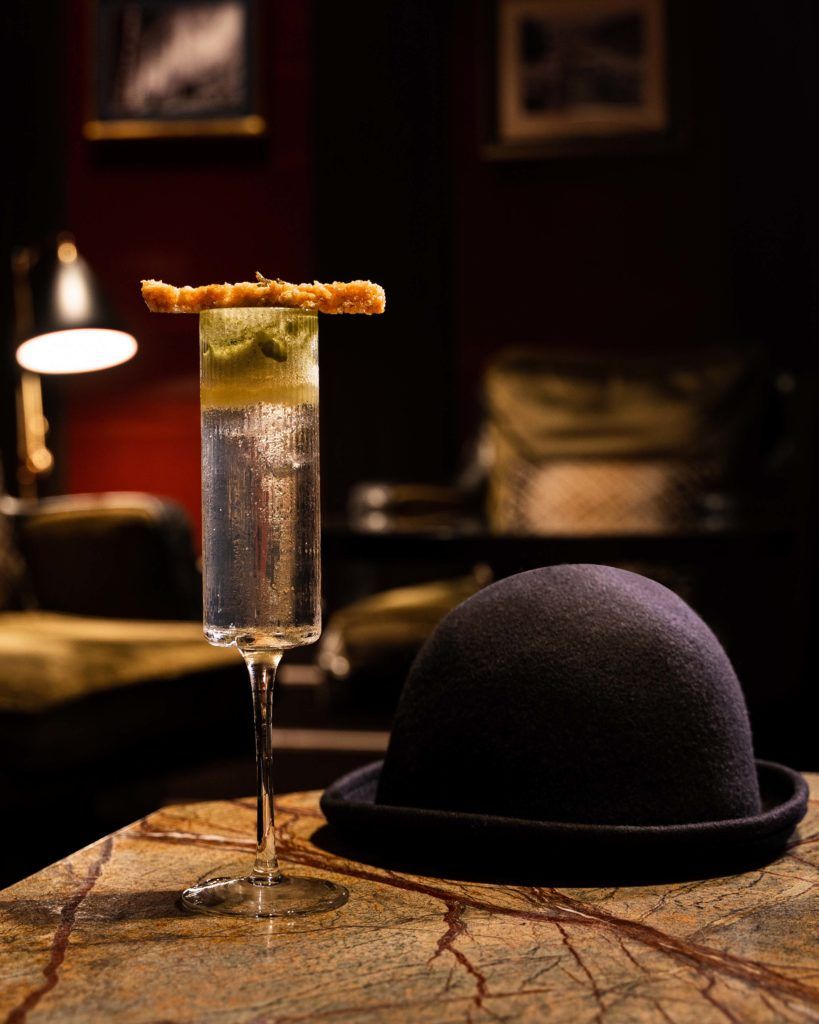 We were also rather amused by the super-refreshing Granny Smith, inspired by Ono's famous apple installation, made with Genmaicha-infused Haku vodka, Tio Pepe sherry, green apple liqueur and clarified green apple juice topped with a green matcha foam and some toasted rice cracker.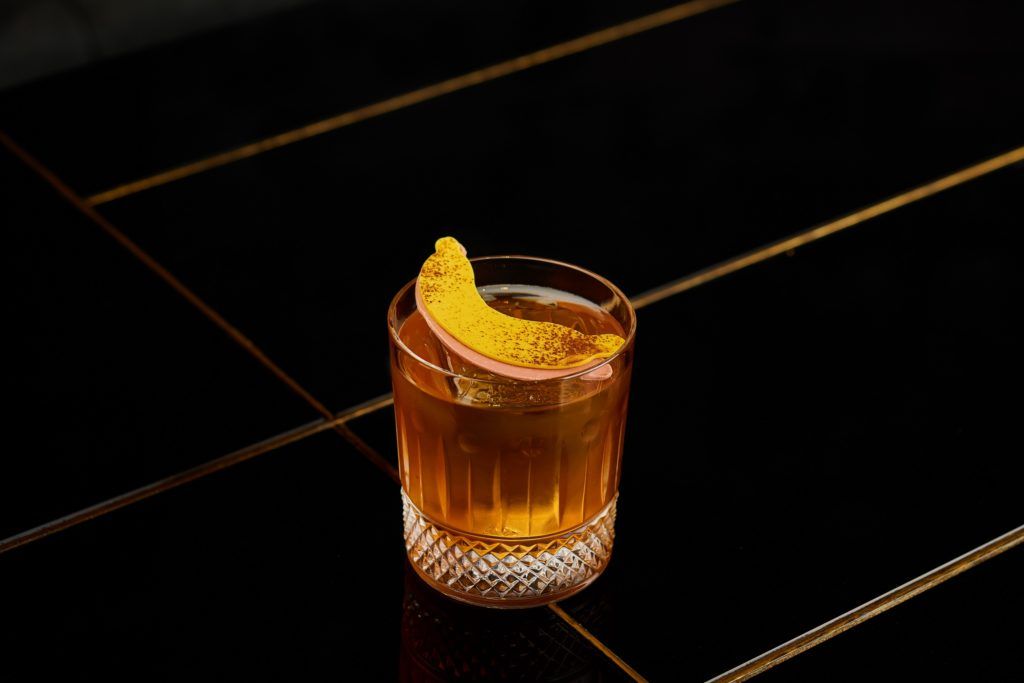 Other cocktails we tried truly speak of the skill of the barmen. One would be uncertain about ordering a banana-flavoured tipple, but the Andy Warhol – Peel Slowly and See changed our mind. The masterful blend of banana-infused Monkey Shoulder gin with cocchi di torino vermouth, whey syrup and Peychaud's bitters is as eccentric as it's delightful.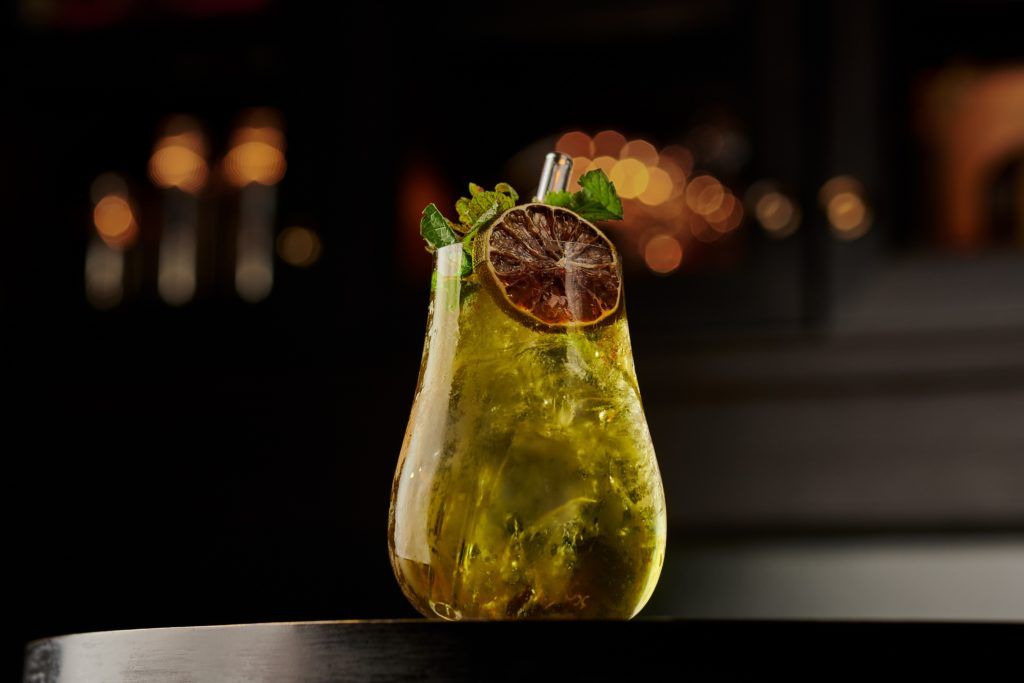 No matter your poison or style, the New York Personified menu has you covered. Named after a road on the Lower East Side, the Irving Berlin – Cherry Street is composed of a rum-based cocktail made with Plantation pineapple rum, green chartreuse, Taloy's Velvet Falernum, and the juices of fresh pineapples and lime.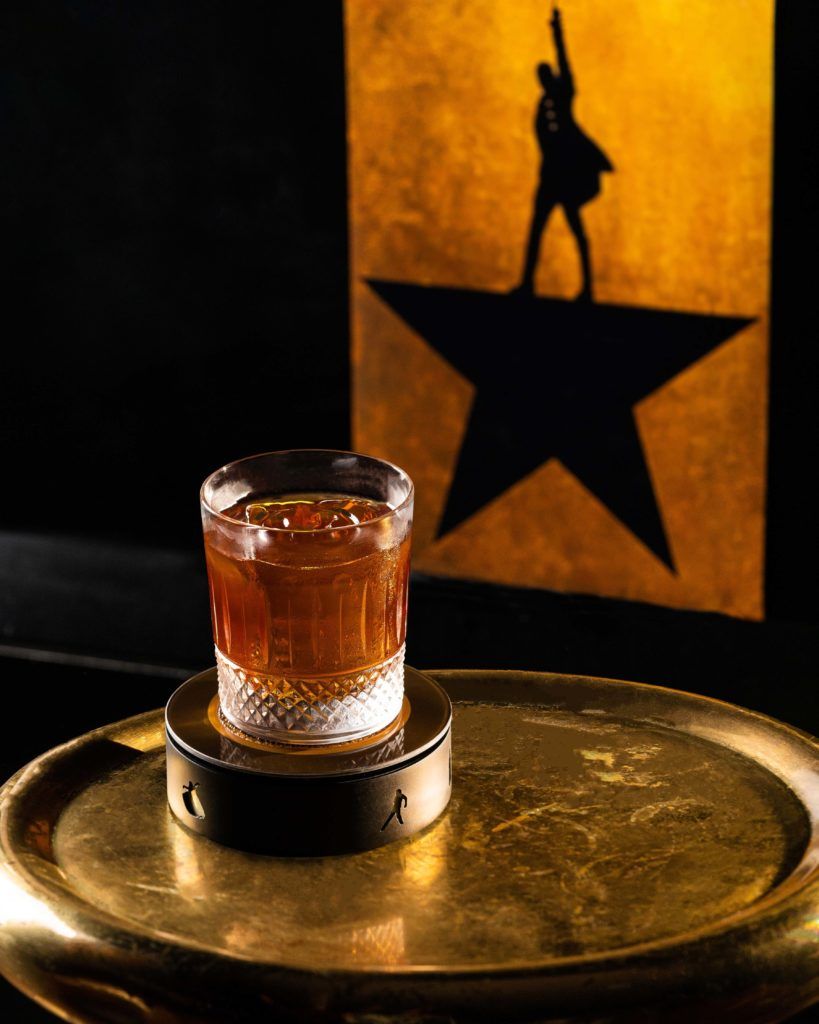 Meanwhile whisky lovers could try the spirit-forward Lin-Manuel Miranda – Hamilton made of whisky, cognac and sherry; or the peaty Ruth Bader Ginsburg – Notorious RBG, which packs as much punch as the US Supreme Court judge herself.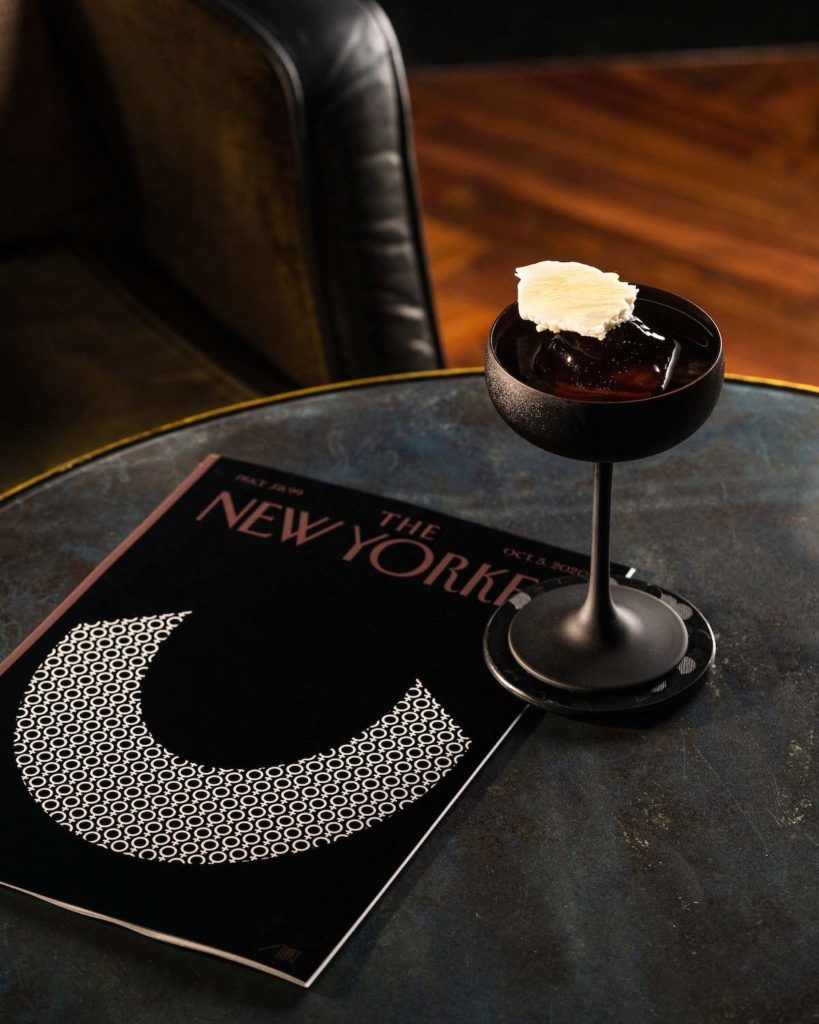 For something smooth and sweet, order the Whoopie Goldberg – Omega Glory, which showcases Remy Martin V.S.O.P cognac infused with toasted peanuts, combined with Woodford Reserve double oak whiskey, Amaro Montenegro and clarified milk punch. 
Tribute to Bourdain
Leading up to the anniversary of Anthony Bourdain's death (and birthday) in June, Manhattan bar has retained one out of three cocktails named in his honour from the previous edition. Cigarette Break is currently available on the menu as a "Hall of Fame" item.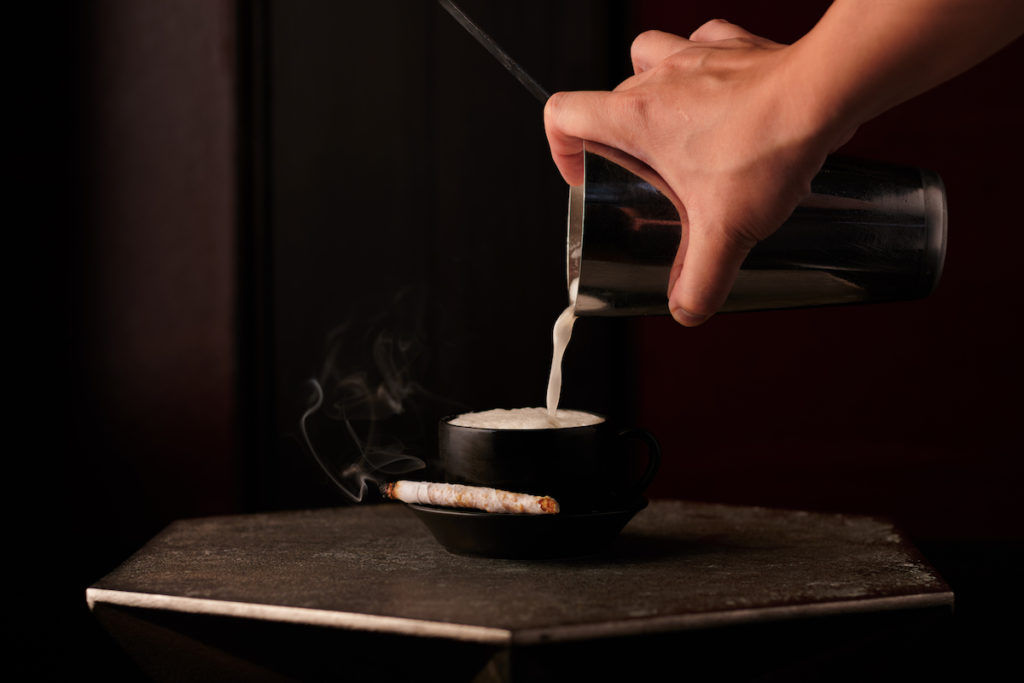 Made of Bowmore 12-year-old whisky with Luxardo hazelnut and espresso liqueurs, lemon and egg white, the tipple references the chef's famous chain-smoking habit and comes served in a coffee cup topped with a coconut biscotti "cigarette" rolled from rice paper. To say that the exceptionally smoky drink is an acquired taste is an understatement, but it certainly is as interesting and one-of-a-kind like Bourdain himself.
More than well-researched, all the drinks are flawlessly executed. But don't just take our word for it – chat with the Manhattan bar staff, who were all roped in to create this exciting menu, and you will get personalised recommendations and even hear some trivia about the honourees.
All images are courtesy of Manhattan
Manhattan, 1 Cuscaden Road, Level 2 Regent Singapore, Singapore 249715