Non-alcoholic spirits are gaining a foothold in Singapore as mindful drinking emerges in the form of a new movement.
It's a weekday night at Manhattan and I am on my sixth tipple at the third stop of a bar hop. I feel no impending remorse of drinking the night before a meeting; no fear of a raging hangover in the morning.
In my hand is a cocktail called the New Element, and, as expected from number 14 on last year's World's 50 Best Bars list, it's impeccable. It's shaken up with banana cordial, sparkling coconut water, chocolate bitters and a robust coffee liquer base with pronounced notes of espresso, spice and caramel. While it looks and tastes like a cocktail, like the other drinks I've had, it does not have a single drop of alcohol. Yet, each had a headiness and complexity of a flavour-forward cocktail – minus the burn.
The spirits anchoring each cocktail are from Lyre's. Like its namesake of the lyrebird that can mimic any sound, each of the Australian brand's 13 offerings is a non-alcoholic impersonation of spirits like gin, vermouth and bourbon. Now, it is one of the brands leading the zero-proof movement.
With wellness becoming increasingly commonplace, alcohol consumption is on the decline. More are adopting the "sober curious" lifestyle, which refers to examining your relationship with alcohol and drinking habits in favour of health and avoiding hangovers.
The health equation
This growing movement has inspired a new sector of the industry, where flavours and quality are not compromised in exchange for sobriety. The pioneering entrant was Seedlip, the world's first distilled zero-alcohol brand. Ben Branson, whose family has been distilling herbal remedies since the 17th century, was inspired after reading and experimenting with recipes from John French's The Art of Distillation. A pink, sugary mocktail he was given at an upscale restaurant in London was the fuel for the brand's formation.
Five years and three spirits later, it is now a household name synonymous with sustainability and sophistication. Last year, alcohol giant Diageo acquired majority shareholding, proving that zero-proof spirits are big business.
Unlike Lyre's, Seedlip is not a mimicry of traditional spirits – an ethos that Lorin Winata, founder of home-grown brand Melati, echoes. "Melati is not designed as a direct substitute for existing spirits or products," says Winata. Instead, its products are presented as healing remedies.
Mindful mimicry
"The idea for Melati came to me when I visited my ancestral farmland in Jatiluwih, Bali. The botanicals grown there have been used in traditional medicinal remedies, such as jamu, for centuries. Why was there not a product that utilised the restorative properties of these ingredients, yet was socially acceptable to enjoy at parties?"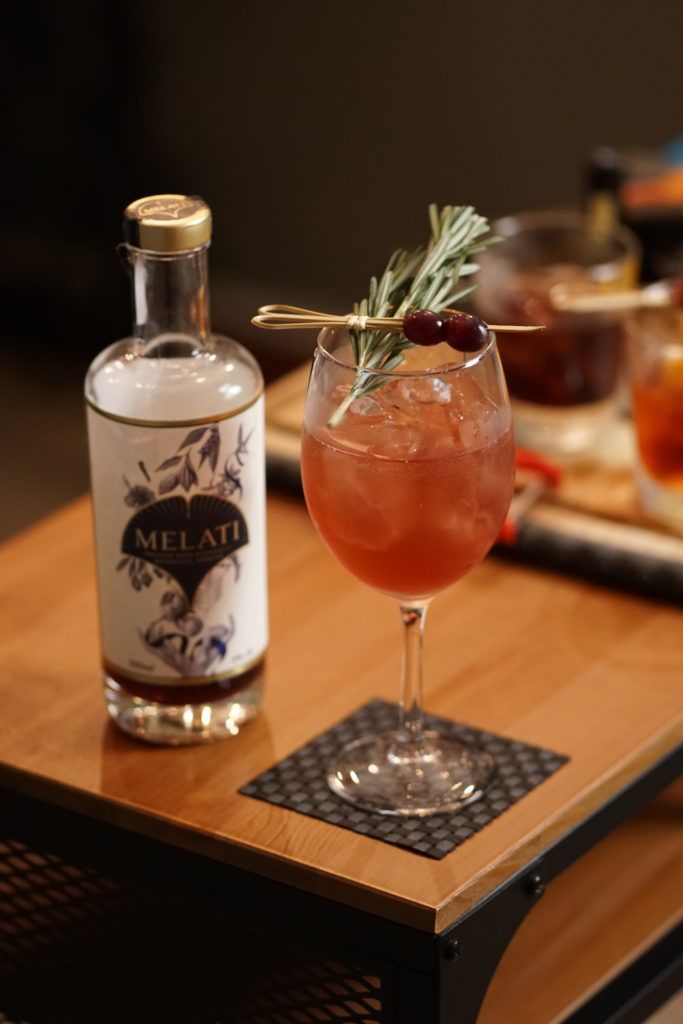 Its first product is the Classic that's made from 26 healing botanicals, such as goji berry, raw cacao and chokeberry, that detoxify the liver and boost digestion. Aside from being offered at bars like Native and The Old Man, it's served in a pre-meal champagne cart at Odette, and as part of a non-alcoholic pairing menu at Restaurant Zen.
While Rachel Ling, Lyre's Regional Asia Manager, shares Branson's chagrin for the standard mocktail, she highlights that the brand's impersonation of classic spirits makes for a frictionless experience. "Far from a sugary drink that tastes nothing like a cocktail, non-alcoholic Lyre's cocktails look, taste and sashay around the palate just like the original alcoholic version." Its non-alcoholic variants contain the same natural essences, extracts and distillates that match the taste, aroma and appearance of its boozy counterparts. Lyre's also uses chilli, pepper and capsaicin to imitate that sharp alcoholic burn.
"Bartenders here are becoming increasingly comfortable with whipping up non-alcoholic cocktails as the recipes do not have to be changed at all with Lyre's spirits." At Don Ho and Ah Sam Cold Drink Stall, the Lyre's Italian Spritz accurately replaces Aperol for the grapefruit spritzes.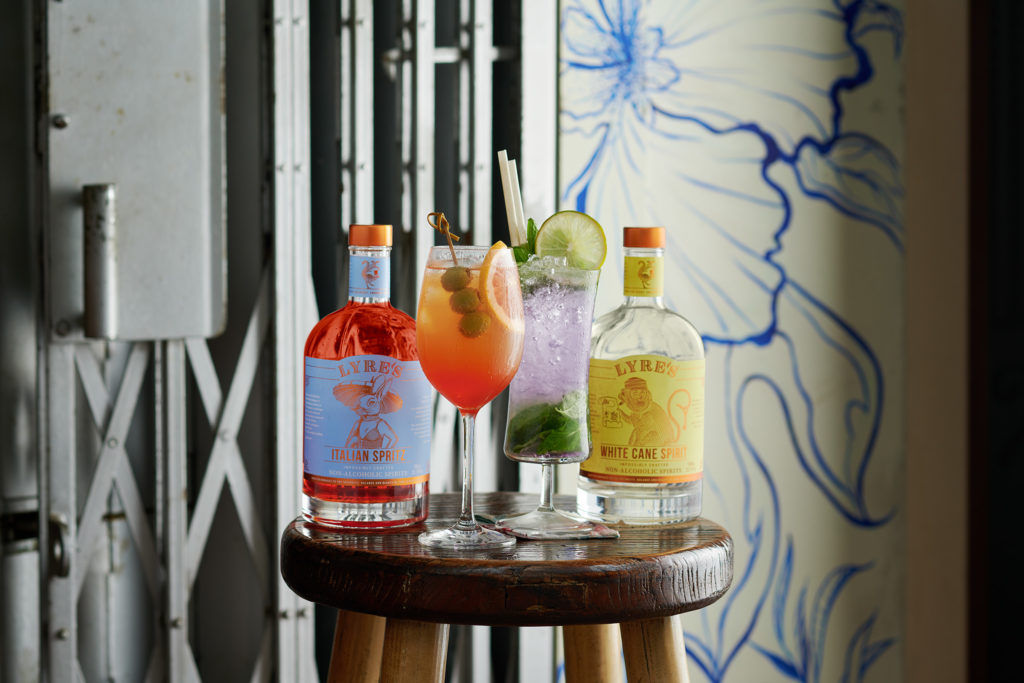 Teetotalism triumphs
The use of non-alcohol spirits also creates inclusive settings for all. Sophia Kang, Head Bartender at Manhattan, shares that the bar's zero-ABV cocktails are enjoyed by expectant mothers, and businessmen who want to stay lucid for meetings. At Ah Sam Cold Drink Stall, Head Bartender Russell Ong, who has stopped drinking for two years, sees more interest in these zero-proof offerings from his guests, who include families. "Dad will have a beer, Mum will have the Pandan Singapore Sling and the kids have their non-alcoholic cocktails."
With Branson having cracked the code of – as Seedlip's slogan goes – "what to drink when you're not drinking", a vast array of non-alcoholic beverages are now available. More zero-strength beers are entering the market while zero-proof wines, from brands such as Non, which deliver nuanced flavours, are now served at Michelin-starred restaurants.
Although the non-alcoholic spirit sector is evolving,"there is still some level of education to be done both with consumers and in the industry", Ling says. But the future is looking bright for teetotallers.