Return to 300 High Flyers — 2021 Edition
Previous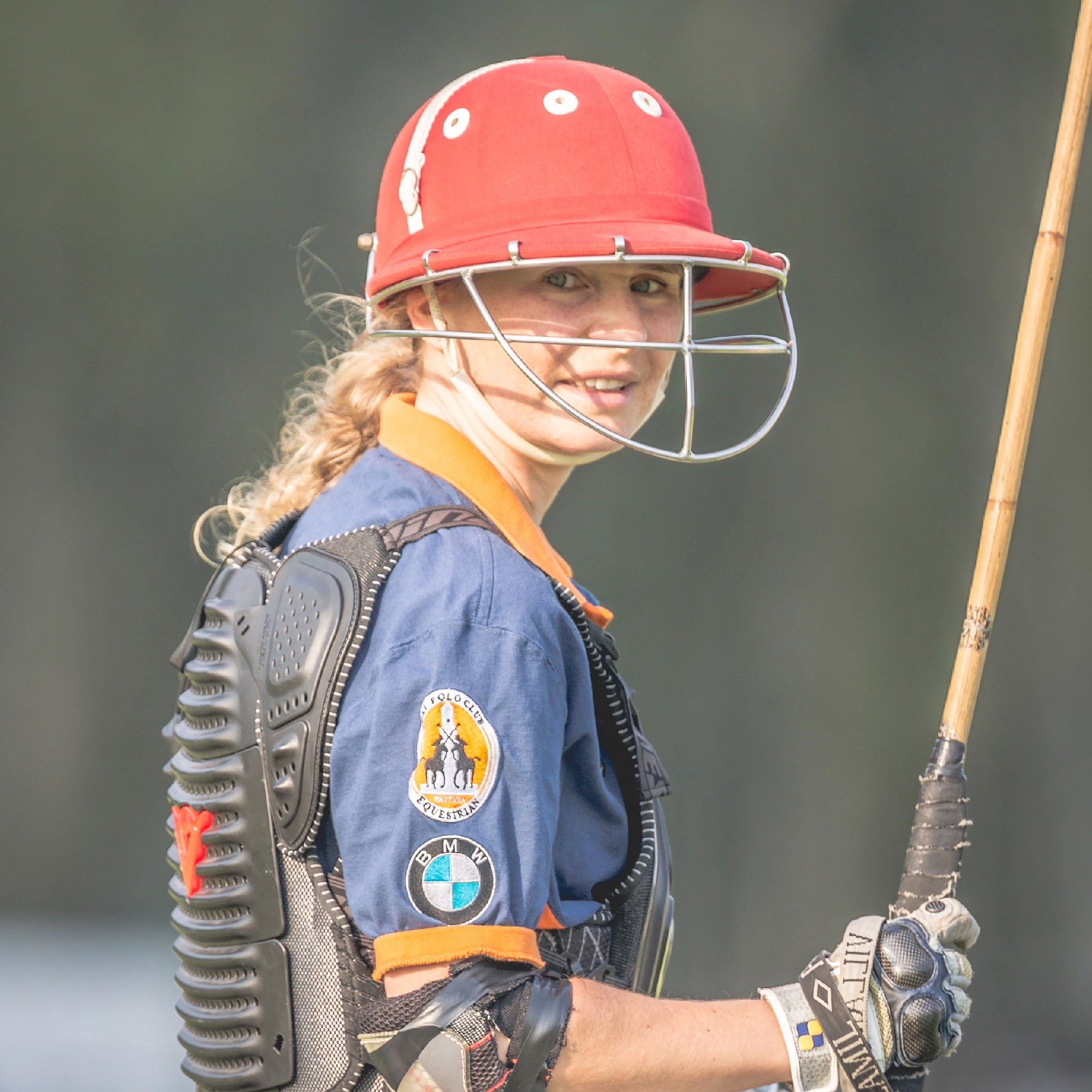 CAROLINE LINK
President, B.Grimm Joint Venture
Caroline Link, the best women's polo player in Thailand, regularly participates in charity polo tournaments in Thailand and abroad. She is also an avid alpine skier and has been cutting the slopes since she was just three years old. The only daughter of B.Grimm Chairman Dr. Harald Link, and Princess Assunta, a descendant of the Hapsburg dynasty in Europe, she is a fourth-generation heir to B.Grimm, Thailand's longest-established German company – founded in 1878 – which will be celebrating its 144th anniversary in 2022.
Born and raised in Thailand, her mother tongues are Thai and German, plus she speaks six other languages. She graduated from the European Business School Madrid (EBS), where she spent the first year in Madrid, second year in Paris, and nal year in London. She also picked up some Arabic after a year spent playing polo in Jordan. Last but not least, Caroline is married to an Italian businessman and they have three sons. At home they speak Italian and Thai, in order to groom the fth generation for the future of B.Grimm.
B.Grimm's philosophy of "Doing Business with Compassion" is deeply rooted in her to be committed to fostering a compassionate corporate culture. She currently oversees B.Grimm's many businesses such as Carrier, Hamon, MBM, Babcock, Chubb, PrimoCare, Merck, Zeiss, Getinge, and Siemens. She has multiple capacities with her roles as the President of B.Grimm, Vice Chairman of the Executive Board, and Board Member of B.Grimm Power.
She has also long been known for her active participation in philanthropy, with causes close to her heart being education and the environment. She has helped foster and develop science-based education for Thai kids through B.Grimm's work with the German educational program 'Little Scientists' House', and is part of the development of B.Grimm's reforestation programmes and its partnership in the WWF's regeneration of tiger habitats.
Next