If indulgent facials are in the cards, look no further than these ultra-luxurious treatments available in Bangkok.
Nothing says "pure pampering" like an ultra-luxe facial that pulls out all the stops. Whether you just need a bit of down time, or your skin needs instant radiance for that special event, a facial is a rejuvenating treatment that brings out the best in you. Sometimes the best is truly just about going skin deep, and there are all manner of facial treatments using top-of-the-line products and pioneering technology to choose from. Here at Prestige, we've short-listed some of our favourites for you.
MARGY'S MONTE CARLO, AGE REVERSAL FACIAL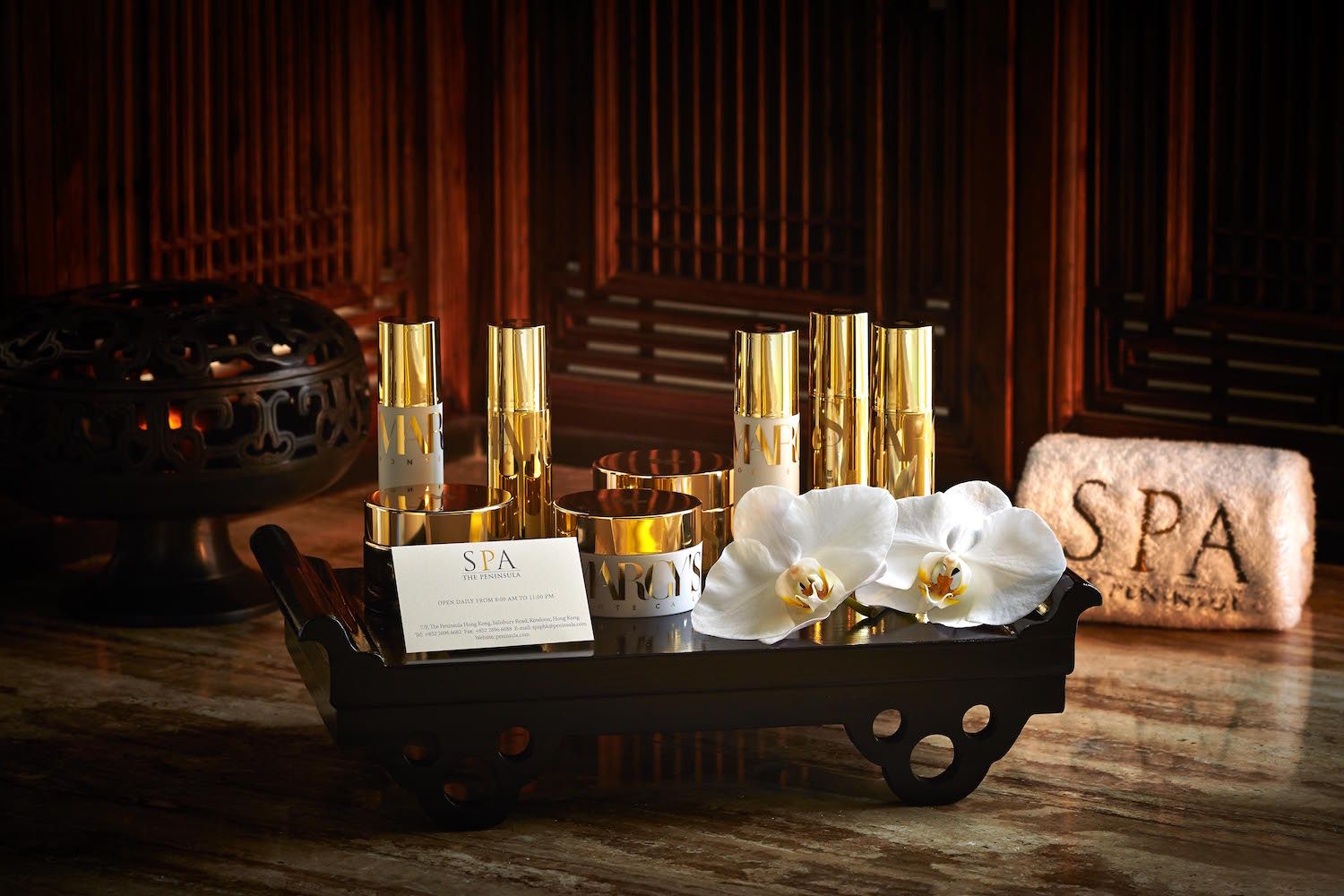 Margy's world-famous skincare treatments have celebrities lining up at the brand's Monte Carlo base, but now you can find them in luxurious The Spa at The Peninsula Bangkok hotel. Developed by beauty expert Margie Lombard, this award- winning product line includes an anti-ageing programme known for its immediate results. The Margy's Monte Carlo, Age Reversal Facial treatment (120 mins) revolves around an active collagen face mask that restores elasticity while enhancing skin radiance. Over the course of two hours, three firming masks and three rejuvenating facial massages come into play. The end result is exceptional. If you only have an hour, consider the Illuminating Facial instead, a treatment designed to lighten the complexion and restore radiance.
BIOLOGIQUE RECHERCHE SOIN OXYGÉNANT VIP O2
Keep the effects of urban pollution at bay with the Biologique Recherche's Luxe Facial Soin Oxygénant VIP O2 treatment (90 mins) available exclusively at the Anantara Spa. The facial uses a series of products to restore the natural balance of the skin; oxygenating and detoxifying skin tissue to leave the face, neck, and the all-important décolletage smooth and glowing. Designed by renowned French skincare lab Biologique Recherche, the products used are charged with the Oxygenating Complex (VIP O2), formulated especially for people living in polluted cities. The treatment begins with an in-depth facial skin analysis using Skin Instant Lab technology. Several factors – climate, age, hormones – are taken into consideration to customise products for each step of the treatment. First the skin moisture level is analysed (forehead, cheeks and chin), then the sebum production, and lastly your skin's capacity to ght pollution. Finally, an array of highly concentrated, customised products are applied to detoxify and oxygenate the skin. It's 90 minutes well spent.
DIVANA, ANDAMAN ULTRA GLOW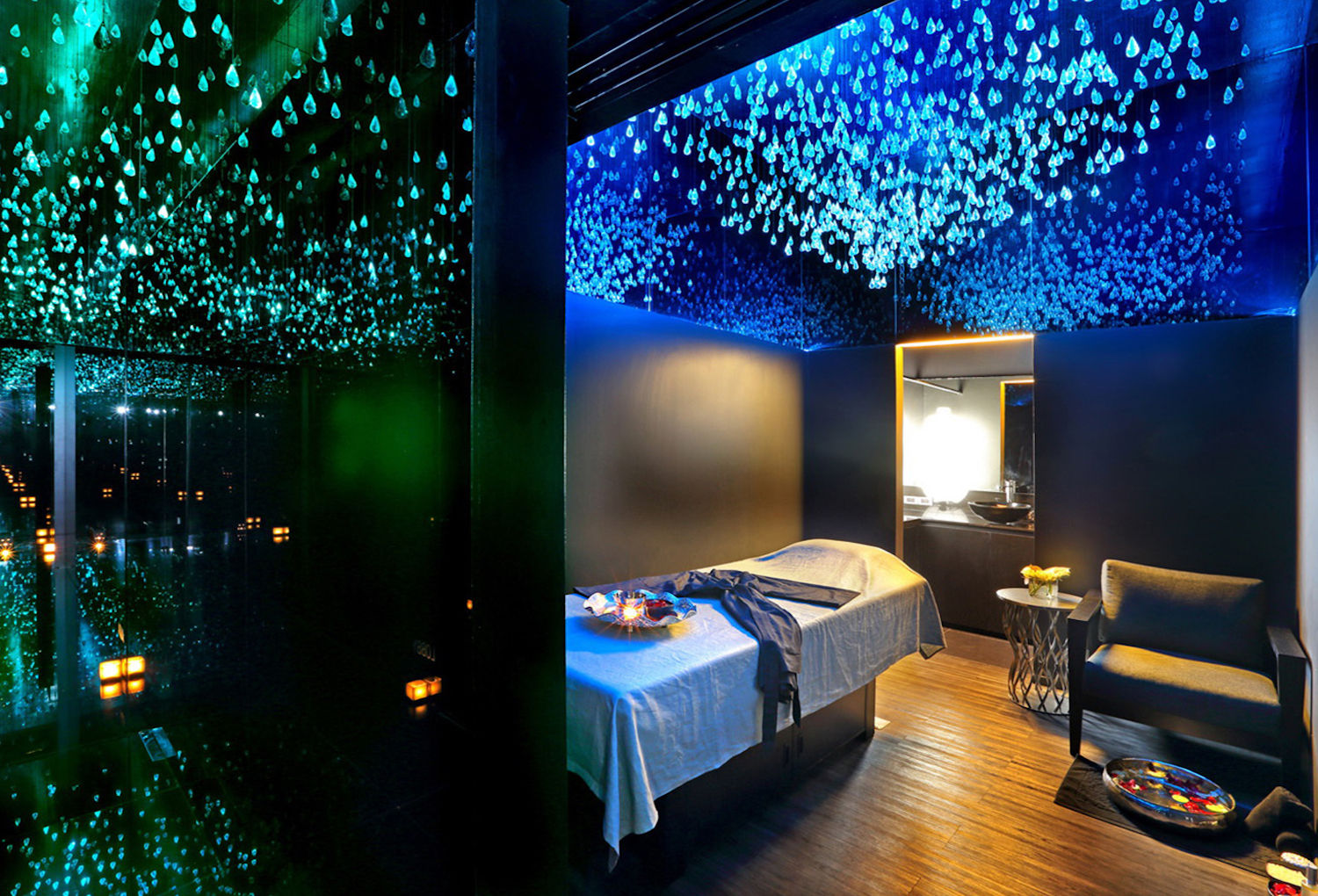 Divana's flagship medical spa at the Central Embassy, Divana Integrated Innovation (Dii for short), offers a range of cutting- edge treatments. Our facial choice is the Andaman Ultra Glow (90 mins), which begins with a bio-detox facial cleansing that segues into a microdermabrasion peeling (to banish dead cells). The next step focuses on improving skin elasticity, after which it's time for the Acupressure Points Facial Detox to drain toxins. With the skin now prepped and ready, electroporation – exposing the skin to a light electrical eld for permeability – is used to allow an extract of star sh peptides to penetrate deep into the skin layers. But it's not done yet, as a non-invasive radio frequency skin tightening treatment follows. After an aquamarine ice stone facelift, the last step is the placenta thermal mask, which leaves you feeling pretty dii (good) about yourself.
THANN, ULTIMATE DETOXIFYING FACIAL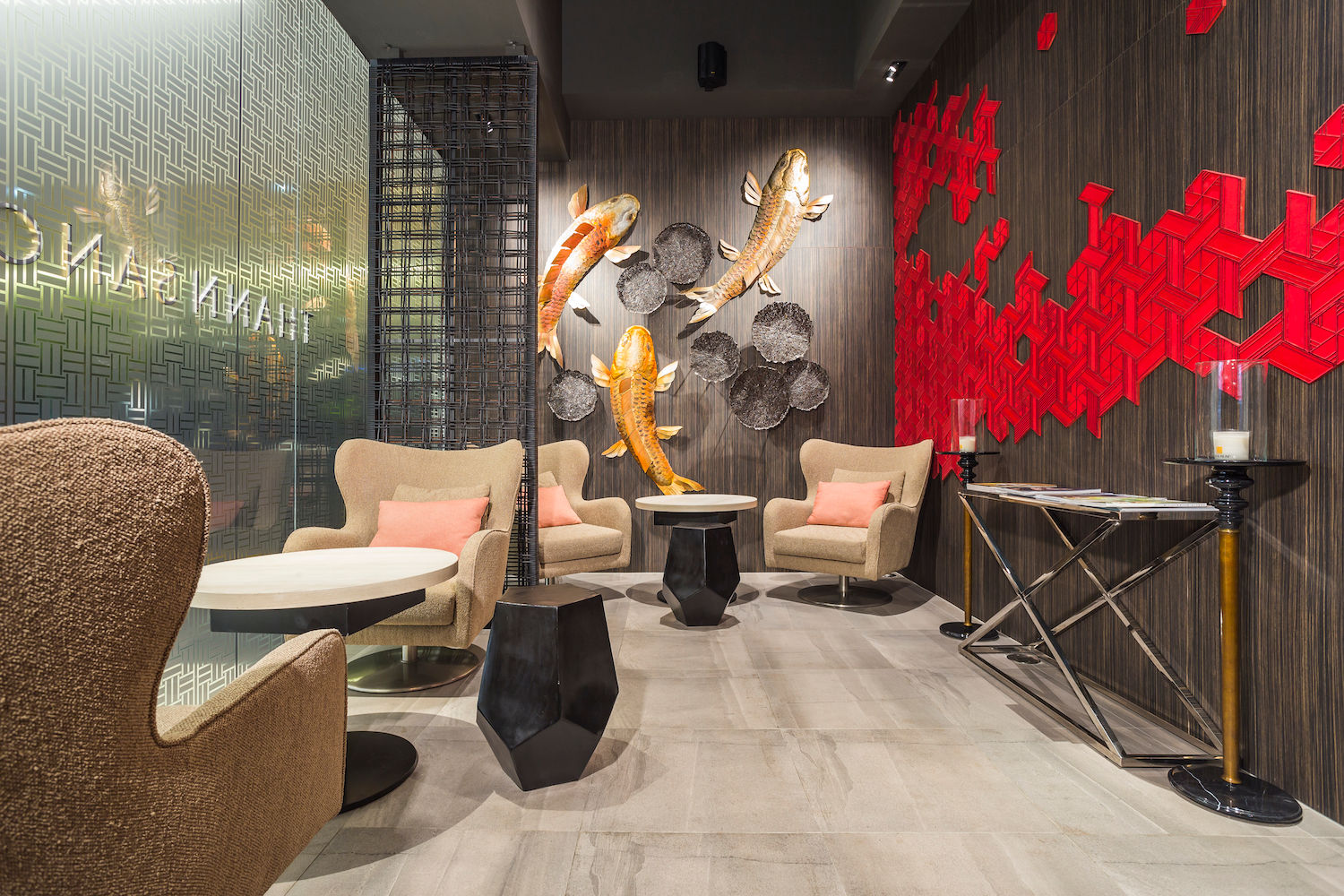 Make-up residue is as damaging to the skin as pollution. Add stress to the mix, and it really begins to show. Fix it all with THANN's Ultimate Detoxifying Facial (70 mins), a detox and facial treatment that starts with a rice bran cleansing oil routine for a deep cleanse. A detoxifying clay mask (made of nutrient-rich kaolin, bentonite, and Japanese tanakura clay) pulls out toxins and make-up residue in the pores, leaving the skin squeaky clean. Next in the therapist's arsenal is an oatmeal scrub to get rid of dead skin cells. With the skin now clear and smooth, it's gently massaged with black onyx to boost blood and lymph ow. After that, the rice extract moisturising cream signals you are ready to "face" the world.