YSL's Le Vestiaire des Parfums tranforms two iconic fashion pieces into new fragrances
Capelines and jumpsuits, both functional creations by Yves Saint Laurent that subsequently became fashion icons, have now provided the inspiration for two distinctive perfumes in the Le Vestiaire des Parfums collection. Yves Saint Laurent broke new boundaries in women's fashion, appropriating pieces directly from the male wardrobe, exploring the riches of the "Orient," and transforming what were initially functional garments into fashion icons. His creations, many of which are as desirable today as they were in his heyday, have inspired an extensive collection of fragrances, Le Vestiaire des Parfums by Yves Saint Laurent Beauty.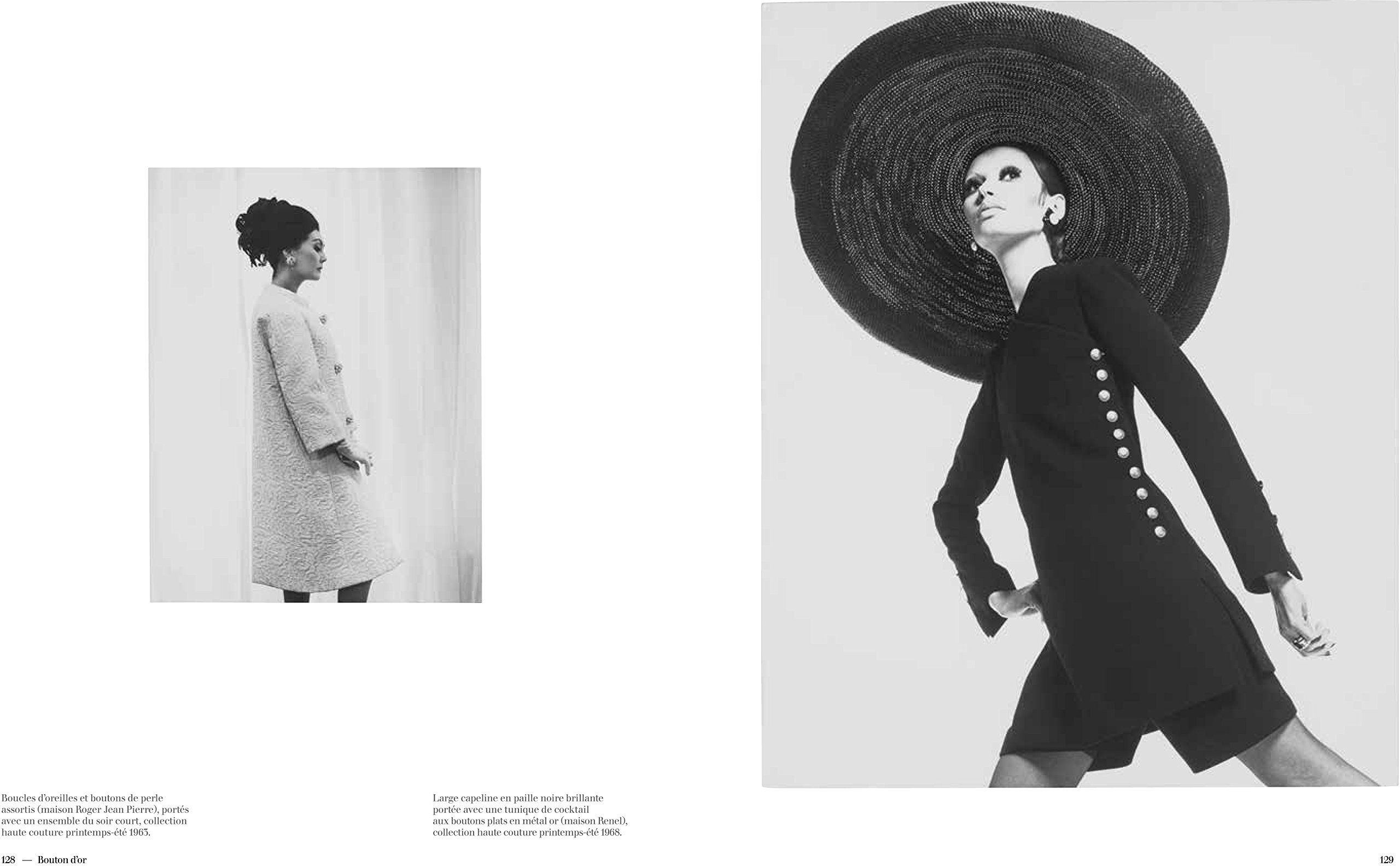 This olfactory wardrobe has now been extended to include two new fragrances, Capeline and Jumpsuit, which are both inspired by surprisingly unexpected combinations of ingredients in a homage to the style and visionary spirit of the great French couturier.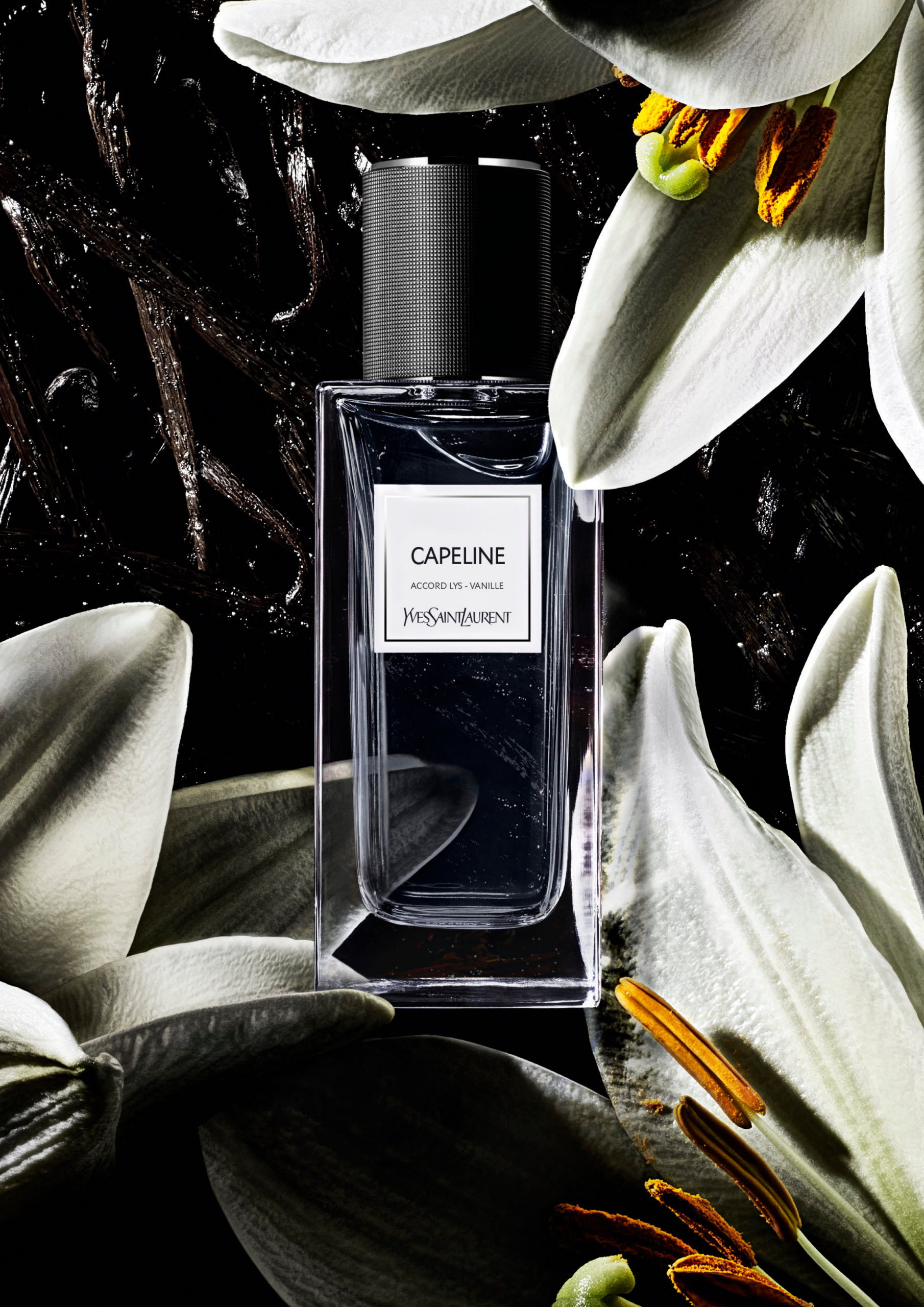 In the 1960s, capelines were adopted as ultra-chic accessories that offered much more than protection from the sun. Today the mysterious and sensual charms of these broad-brimmed hats have provided the inspiration for a new fragrance concocted by Juliette Karagueuzoglou. Structured around lily and vanilla, the new perfume opens with notes of mandarin and bergamot followed by a lily accord, which is enhanced with neroli, white musk, orange blossom absolute, ylang-ylang, vetiver essence and most importantly vanilla absolute.Master perfumer Carlos Benaïm was tasked with the composition of Jumpsuit. In Yves Saint Laurent's designs, jumpsuits, which were originally utilitarian pieces associated with motor racing and parachute jumping, were transformed with a newfound elegance. Now they have provided the inspiration for a new fragrance dominated by magnolia and bergamot. Jumpsuit opens with notes of bergamot and bitter orange seed, before revealing a heart of magnolia enhanced with peony and jasmine absolute over a base of peach, white musk and white sandalwood for a powdery touch.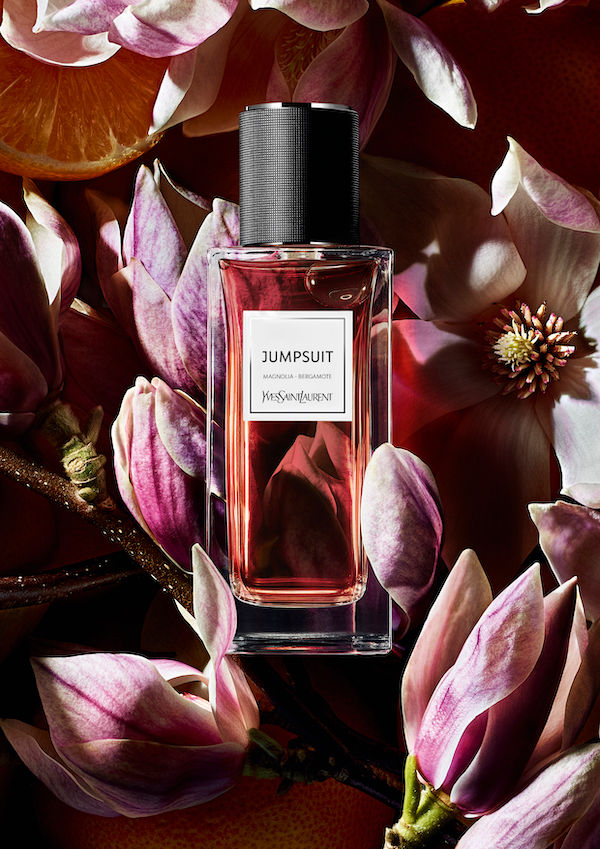 Now available from https://www.yslbeautyus.com/, the two perfumes are joining the Vestiaire des Parfums range, which already includes the "Tuxedo," "Saharienne," "Caban," "Caftan," "Trench," "Blouse" and "Grain de Poudre" fragrances.
Read more about new spring scents here.