Guerlain Introduces the 'Musc Outreblanc' to its Iconic L'Art & La Matière Collection
As part of its' signature L'Art & La Matiere fragrance collection, Guerlain recently unveiled a new scent. Aptly titled the 'Musc Outreblanc', the newly-launched scent offers a refreshingly musky floral within the otherwise fiery line.
For those with a preference for fiery, floral scents, there's something about Guerlain's L'Art & La Matière Collection that just manages to hit the mark. A line of perfumes often revered as masterpieces in their own right, L'Art & La Matière tells a sweet story of beauty, art, and romance. Much like Guerlain's Haute Perfumerie, bold, passionate fragrances reign supreme here.
Scents are exciting and rich, ranging from robust woody fragrances to captivating orientals. So imagine our surprise, when Guerlain unveiled its latest addition to the iconic lineup — a curiously subtle interpretation of white musks, with a floral heart.
Described by Guerlain as "whiter than white", the new Musc Outreblanc features a musk accord, highlighted by notes of neroli. Resting upon the skin like a soft, delicate veil, the powdery yet multi-faceted fragrance seems gentle at first, but manages to surprise the wearer every now and then, as the white shifts to reveal more sensual notes.
Gradually, the fragrance bursts into a floral bouquet of orange blossom and Bulgarian rose, each of which adds a new dimension to the existing palette of musks and ambrette. Designed as an intimate embrace, the scent doesn't stop — Guerlain's signature butter of iris pallida reveals yet another texture, complemented by a chalky feel reminiscent of white marble. In the scents' drydown, creamy hints of milky accord, created around white amber and sandalwood, leaves a trail that very much nods to Guerlain's signature style.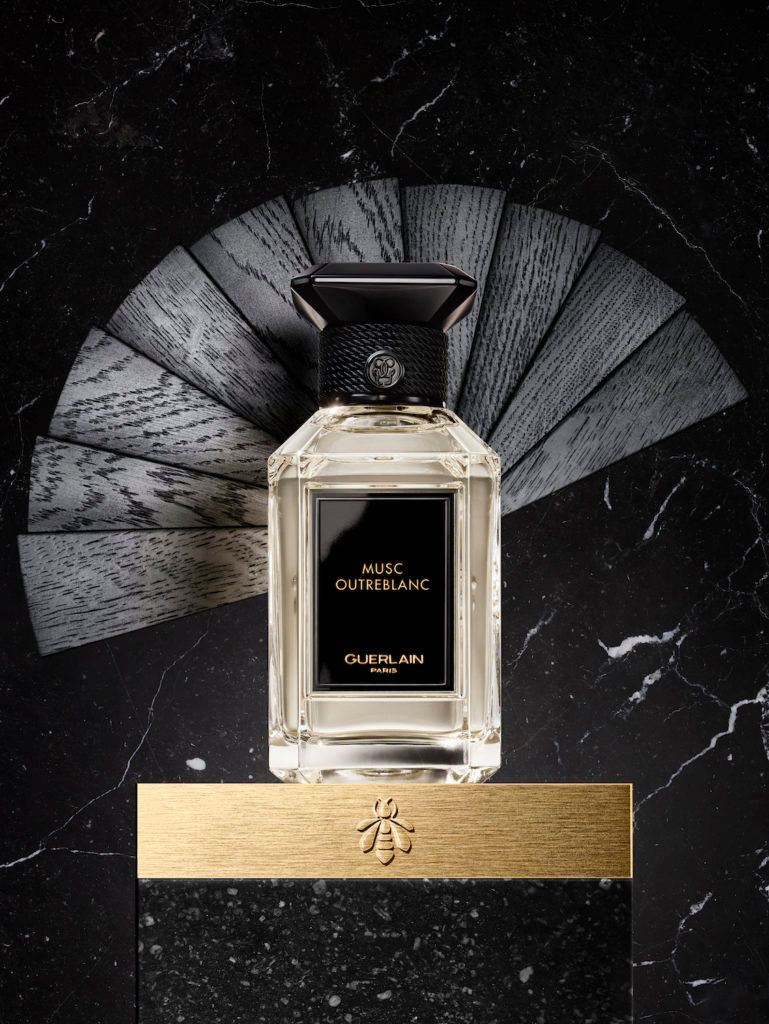 True to Guerlain, the scent is packaged in a work of art. The unisex bottle is carefully designed with contemporary yet timeless aesthetics, and are both personalisable and refillable at selected Guerlain boutiques.
In comparison to L'Art & La Matiere's striking line-up, there's something unobtrusively serene about the Musc Outreblanc that appeals to those looking for something subtle, yet filled with personality. Never overwhelming, but a long-lasting companion from start-to-finish, the clean, calming fragrance hits that sweet spot between innocence and sensitivity.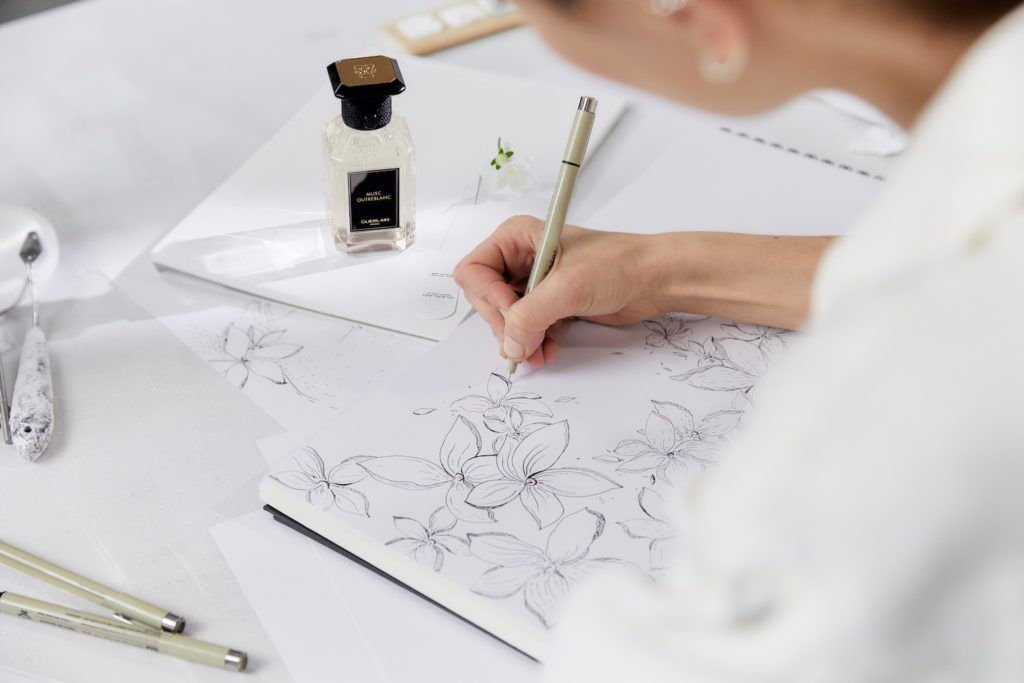 All images courtesy of Guerlain.
To find out more about Guerlain's Musc Outreblanc, visit guerlain.com.