Auriga Wellness, the in-house spa at Capella Bangkok, promises guests nourishment for the body, with a unique menu of signature treatments.
Set in a lush location along the legendary Chao Phraya River, the 1,074 square metre Auriga Wellness, at the newly opened and exceedingly luxurious Capella Bangkok, is a wellness centre as well as a place for pure pampering indulgence.
Named after a constellation in the Northern Hemisphere, Auriga combines bespoke design with sumptuous interiors and sophisticated services. On offer are traditional Asian treatments and invigorating thermal bathing, alongside an Oriental tea lounge and an open-air spa arrival courtyard. Other facilities include five single treatment rooms, two spa suites for couples, a gym, and a mind and body studio.
There's also a unique area overlooking this landscaped tropical spa garden equipped with luxury massage chairs for a foot massage and express treatments. Meanwhile, the separate male and female spaces for heat and water experiences include steam rooms, saunas, and a vitality pool.
The spa celebrates nourishing the body holistically, with a varied menu of signature treatments incorporating locally-inspired techniques and organic, natural ingredients. Traditional Thai therapies include Tok Sen, a massage technique first brought to Bangkok by trading migrants from the ancient Lanna Kingdom in which rhythmic tapping along the body's energy lines allow vibrations to resonate across pressure points that relax muscles and dislodge built-up tension. By contrast, Chi Nei Tsang, inspired by centuries-old healing therapies developed by Taoist monks, focuses on deep, gentle abdominal organ massage to reduce physical and emotional toxins. The result is ultimate relaxation while also helping to strengthen the immune system and correct postural tension. Nuad Bo Rarn, with its roots in Wat Pho – the birthplace of Thai massage – uses a unique combination of yogic manipulation and acupressure to align energy lines and restore flexibility.
Auriga Wellness will be officially unveiled and open to the public as of December 1st, 2020.
Prestige Picks: Celestial Black Diamond Non-Surgical Lift Facial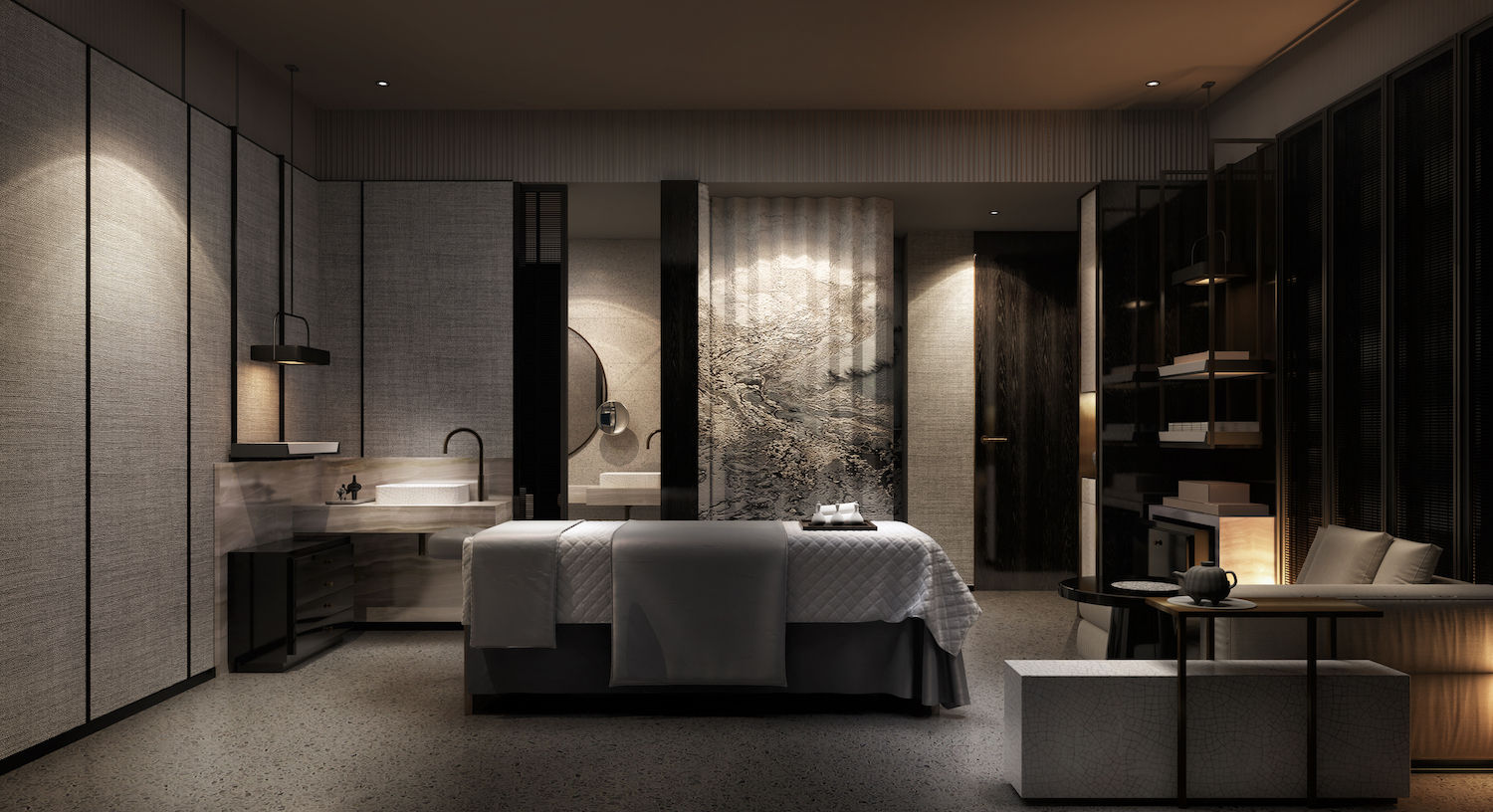 An incredibly intensive facial, this 60-minute treatment uses science-led formulas with diamond powder to increase the absorption of active ingredients to ease fine lines and wrinkles. It also follows steps that utilise surgically inspired masks and aesthetician-grade exfoliating acids, not only leaving the skin lifted, but smoother and brighter as well.
To find out more, call 0 2098 3888, or email auriga.bangkok@capellahotels.com. capellahotels.com/bangkok