At Destinare Thailand, Japanese holistic traditions blend with the finest natural ingredients to deliver true wellness in downtown Bangkok.
The story of Destinare is one that follows a quintessentially Japanese narrative, focusing on individuals who prefer a holistic approach to wellness using natural approaches for sustainable results.
In Bangkok, Destinare is a beauty hub and destination for those who love, or are keen to try, massages and beauty secrets informed by traditional Japanese techniques. It's the first venue of its kind in Thailand. and its founder, Kamala "Wanne" Leegomongchai, travelled all the way to Osaka to discover the power and essence of holistic skincare that really works.
Wanne had spent her life exposed to many skincare brands, but could never find "the one" that truly left her with flawless skin. Her passion for skincare took her to the city of Osaka, where she met with Master Shinobu Sato, a renowned herbal immune therapy expert who spent 40 years studying the wisdom and science behind beauty. After receiving insight and wisdom from Master Sato, Wanne flew back to Osaka many times to learn even more. Now, the pair have come together in a life purpose of reconnecting people with their true inner-health and beauty.
Destinare is known for its wonderful facial treatments and body massages. Famous for its healthy massages that stimulate the body's circulatory system so that the lymphatic, hormonal, and nervous systems work together in a systematic manner – because beauty starts from within – it ensures that your body's inner-workings are in balance and harmony. As a result, your skin will be at its most healthy and flawless.
Even though the spa is situated in the heart of the bustling city, the architecture and interiors of the facility as well as the calming decor of this haven will soothe your senses and cocoon you in a green sanctuary right from the moment you step inside. Destinare takes great pride in the ingredients used to take care of the skin, utilising oils and creams that are as close to nature as possible. These mainly organic products are crafted using premium ingredients that employ special extraction processes to preserve the quality of the natural ingredients. The products are sourced from all across the world, and take into consideration both geography and climate that influences each specific ingredient as much as possible.
Destinare's products and treatments are able to restore damaged skin, reduce signs of ageing, and bring out the radiance of the clear skin within. Open from 10:30am to 8pm, it's the type of destination that every girl and woman will love – the final and holistic answer to your every beauty need.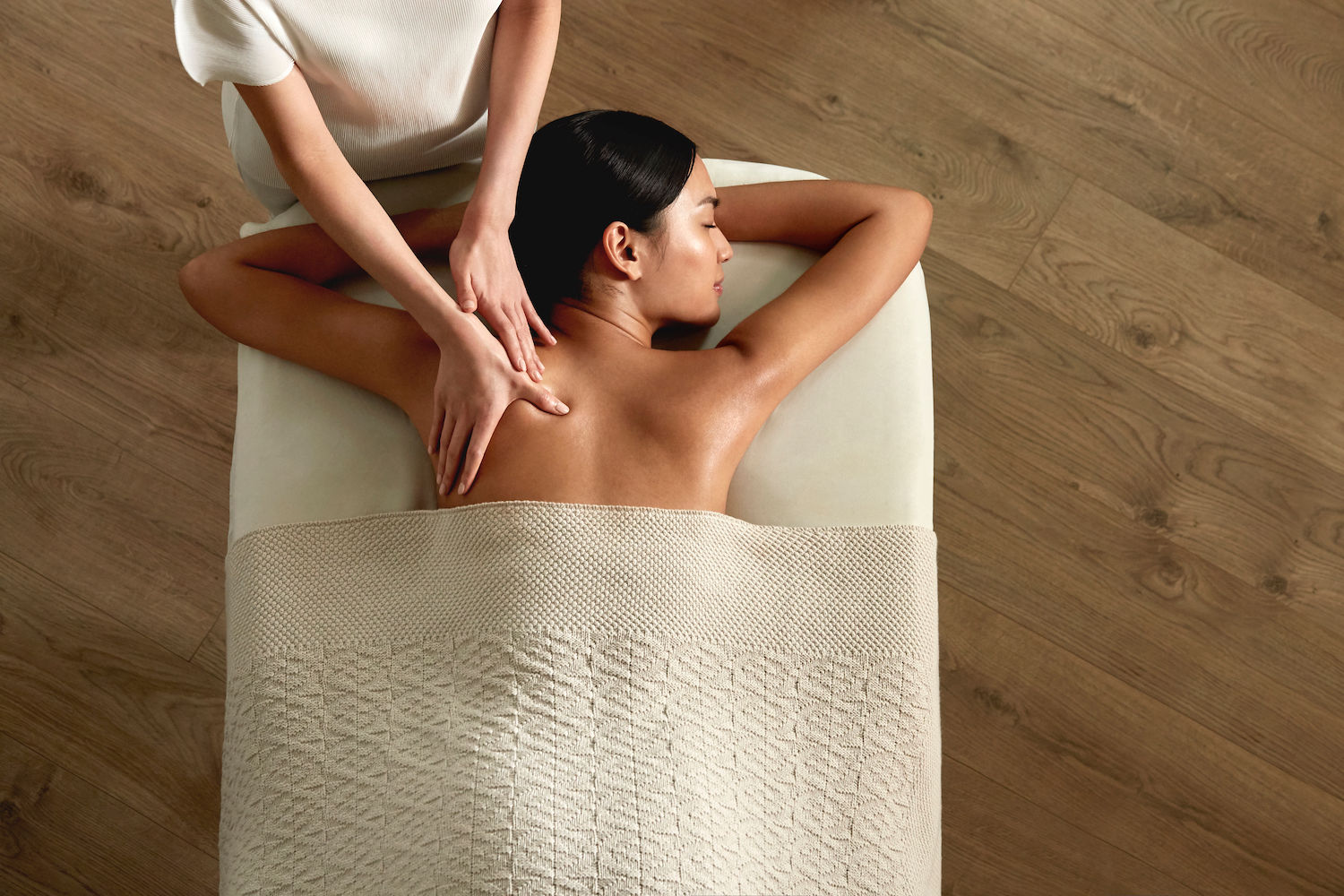 Prestige Picks: Herbal Immune Therapy
The Herbal Immune Therapy is a formula that Sato has patented in Japan, and uses the concept of lymphatic drainage massage for certain benefits such as detoxification, abating wrinkles and scars, and maintaining healthy, supple skin, among others.
To find out more, call 02 1267 8845, or add Line Official @destinare. destinarethailand.com