Rejuvenate your body, mind, and soul with your loved one at these hotels offering special Valentine's Day spa deals in Bangkok.
There's hardly any plan more refreshing and relaxing than a spa session with your Valentine's date. Hotels in Bangkok are offering many romantic couple spa sessions with special perks for a limited time. Read on for our top picks, and be sure to choose your favourite and book well in advance.
Quan Spa at the Bangkok Marriott Marquis Queen's Park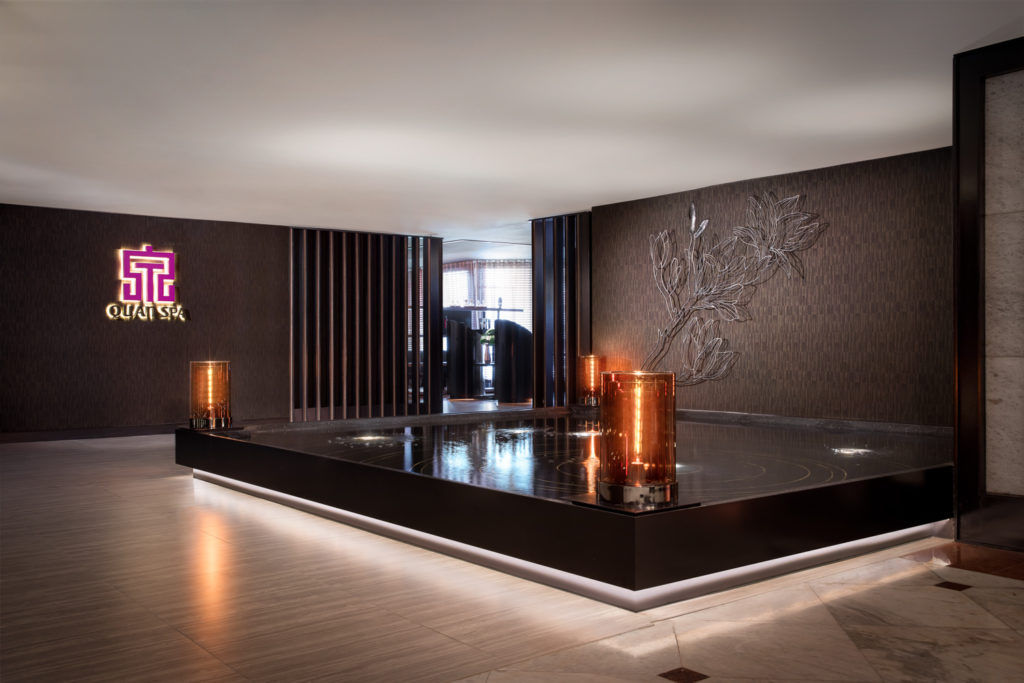 Five sublime spa experiences are awaiting you up at the Quan Spa, Bangkok Marriott Marquis Queen's Park. For starters, the 'Aroma Fusion Massage' and 'Bespoke Herbal Harmony' are 90-minute treatments using essential oils and hot poultice, each of which will help to relax and increase energy flow within the body. The 'Bright & Shine' and 'Lady Glamour Ritual' on the other hand, will each add a body scrub and a facial treatment session to the aromatic massage. Last but not least, there's also the 150-minute 'Love of Siam' treatment, including a Signature Foot Ritual, Raya Vedic Rose Body Scrub, Body Wrap and Siam Oriental Massage. It is possibly the most grandiose way to celebrate with your lover.
All of the packages are available until March 31, 2022. For more information and reservation, call 02-059-5555 or visit the website.
The Okura Spa at The Okura Prestige Bangkok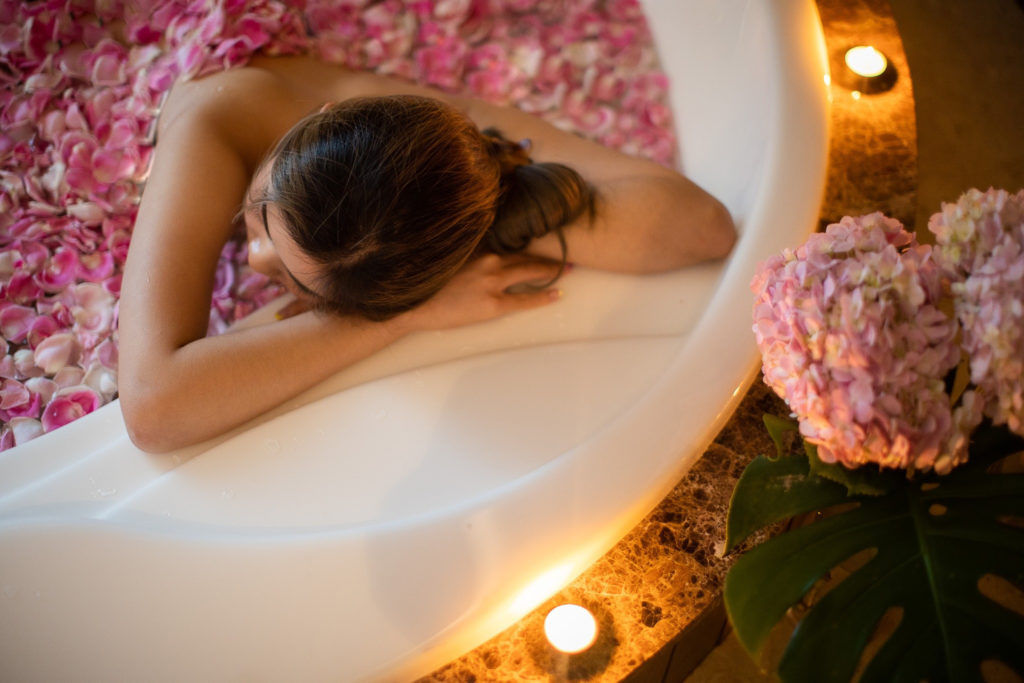 The Okura Spa celebrates Valentine's Day with a 120-minute 'Sweet Escape' spa package tailored specifically for him and for her. For the ladies, the relaxation starts with a sakura scrub to exfoliate excess dirt and oil, a hot candle oil massage to restore and stimulate in-body circulation, and an aromatic sakura bath to complete the session. For the gentlemen, it includes a purifying mixed beans sesame scrub to moisturise and boost the anti-aging effect, a 'ta-ke relief' treatment that uses heated bamboo rods to release muscle tension and stress, and a sakura bath to cleanse.
The 'Sweet Escape' package is priced at THB5,999++ per couple and is available until March 31, 2022. For more information, contact 02-687-9000 or visit the website.
Sindhorn Wellness by Resense at Sindhorn Kempinski Hotel Bangkok
Sindhorn Wellness offers a holistic program to replenish you inside-out with its 'Body & Soul Pampering' that covers aspects like diet, fitness and massage. The program begins with a 60-minute private wellness consulting and personal training, a 90-minute Detox Journey, and a 60-minute Deep Relax massage before finishing with a 60-minute Aroma Facial treatment. On top of that, guests will also get to enjoy a selection of nutritious wellness dishes at Flourish restaurant inside the hotel.
The 'Body & Soul Pampering' package is priced at THB7,500++ per person. For more information, call 02-095-9999 or visit the website.
SPA by Le Méridien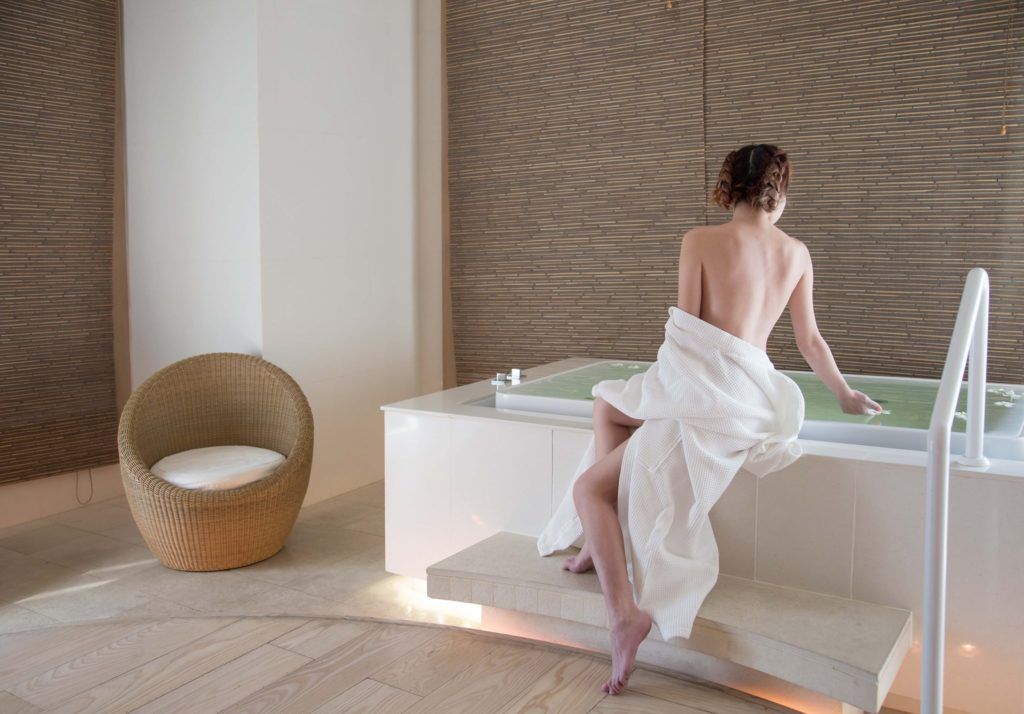 Le Méridien Bangkok has prepared a Valentine-themed pampering spa treatment like nowhere else with its 'Chocolate Spa Delight' package. The 90-minute session incorporates a chocolate oil massage technique including a foot refreshment that will fill the room with a cocoa aroma. Alternatively, if you're looking to satisfy your sweet cravings too, the 'Avec Amour Afternoon Tea Set + Spa for Two' will be the perfect match. Here you will indulge in a series of Valentine's-inspired delicacies at Latitude 13° coffee house and immerse in a tranquil 60-minute Discovery Massage.
The 'Chocolate Spa Delight' is priced at THB3,190, and the 'Avec Amour Afternoon Tea Set + Spa for Two' at THB2,990 for 2 persons. The packages are available until March 31, 2022. For more information, call 02-232-8888 or visit the website.
PAÑPURI Organic Spa at Park Hyatt Bangkok
When it comes to an organic spa brand, PAÑPURI really takes the lead. At their spa within the Park Hyatt Bangkok, 3 packages are ready to pamper all couples and singles. The 'As You Like It Personalised Massage' is a 90-minute treatment that lets guests customise the spa session according to their own preferences, whether it's a Relaxing Massage, Deep Tissue Massage or Thai Aromatic Oil Massage on any specific part of the body. As an option, the choice of this personalised massage can be accompanied by a 'We've Got Your Back De-Stressing Massage,' which is a back, neck and shoulder massage. Alternatively, the 'Absolute Well-Being Reviver Massage with Super Scrub Skin Purifier' is a 90-minute session that features organic lemongrass oil to revive deeply into the muscles, followed by a replenishing scrub.
All Valentine's packages are available until 16 February, 2022 only.