Yachting in the prime spots of Pattaya and Phuket is great but wouldn't it be better to do it at Mallorca? Secure a seat at these best yacht clubs around the world to expand your yachting horizon.
As an organisation, it primarily serves as a social hub for high-flying individuals that have a proclivity for the nautical. The aforementioned facilities may be one of its biggest selling points, but there are also other perks that make the hefty initiation fee ultimately worth it. Yachties are often entitled to gorgeous marinas, stately dining rooms, and even private, members-only parties.
However, affluence isn't the only factor that the most exclusive and expensive yacht clubs take into account. To gain entrance to this yachting utopia, one has to apply for it. Some venues even go as far as requiring a referral from current members to ensure their exclusivity. Others may require you to hunt down senior members' signatures for you to even be considered. Your application is then to be reviewed by the general committee. If you are approved, the following step would be an interview. If all goes right, you will be granted entrance into the yacht club. Otherwise, you may need to wait a few months before you can reapply.
As the rigorous application process suggests, they are extremely discerning when it comes to permitting entry to this sanctuary. When vetting a potential club member, ensuring the exclusivity of the club is of utmost importance to the general committee.
Sure, their main goal is to foster the sport of yachting, yacht racing, motor boating, fishing, and other sea-related recreational activities, but there are other attractive elements of this social club that can be irresistible to many. For example, members have the opportunity to build business connections and expand their network aside from making new friends with similar interests, so the substantial fee can be viewed as an investment for some. Through various outreach events, fundraisers, and charity galas hosted by the club, it also presents an opportunity for members to collectively contribute to the community. Read on for a list of the best and most expensive yacht clubs in the world to join today.
Here's a top 10 list of the most exclusive and expensive yacht clubs in the world
Abu Dhabi Marine Sports Club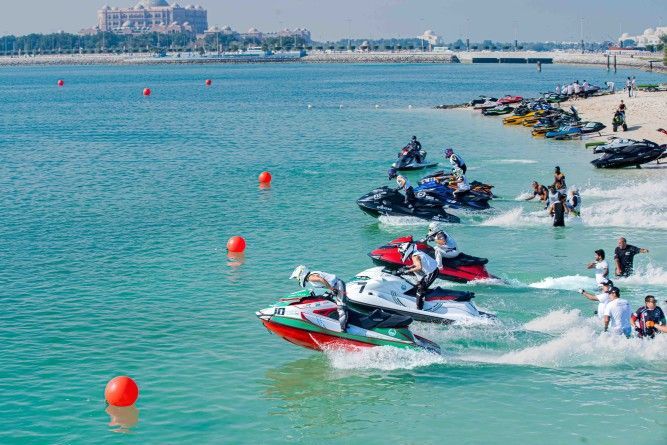 From dhow sailing to kite surfing, both traditional and modern water sports are celebrated here at the Abu Dhabi Marine Sports Club. As one of the topmost exclusive yacht clubs, you will find the unique location to be unmatched. Situated at a famous sailing station in the Gulf and the Middle East, its view on the Break Water beach is an absolute sight to behold.
American Yacht Club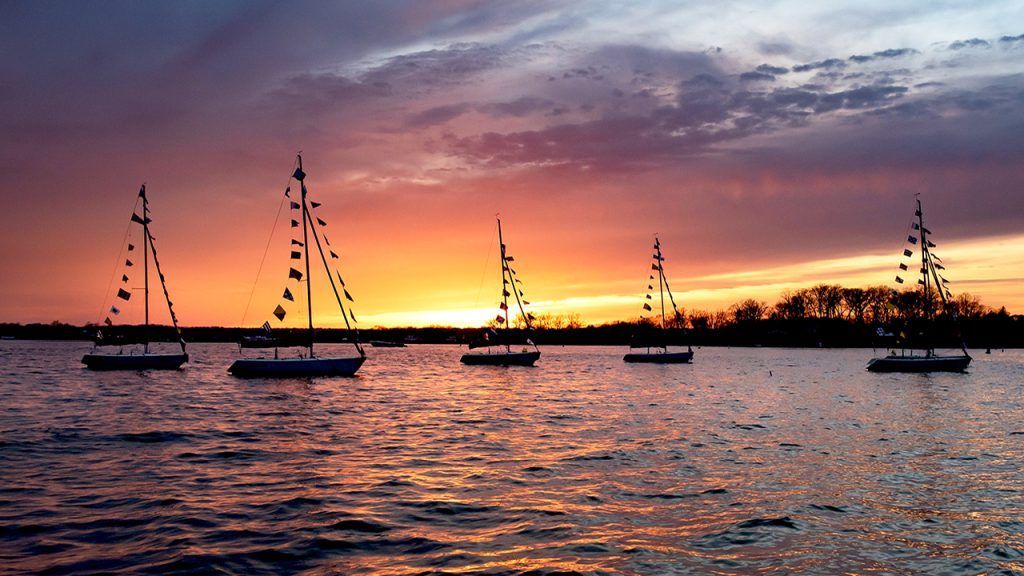 A historical national treasure, the American Yacht Club is hands down one of the top clubs to know of. The 4th of July parties here are legendary, the cuisines offered are plenty, and the beautiful vista of Long Island Sound beckons many to the marina. On top of that, they offer exceptional swimming, tennis, and paddle programs. With a cap of 270 dues-paying members, you may have to be put on the waitlist.
Barbados Yacht Club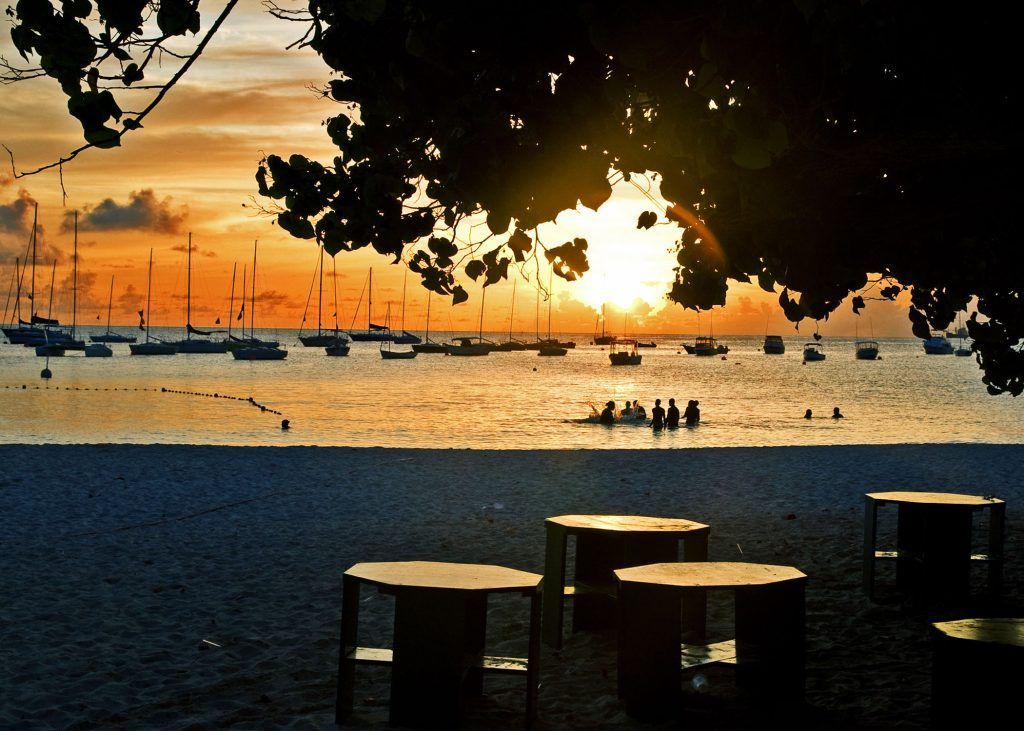 About one mile south of the capital city of Bridgetown within the historic Garrison area, Carlisle Bay is blessed with steady trade winds, calm waters and excellent beaches — and this is where the Barbados Yacht Club is situated. They offer sailing, dining, and recreational facilities including a bar and restaurant, boatshed and tennis courts. To join, a ballotting procedure, which takes place every last Friday of the month, will determine the success of your application.
Club Nautic Porto Cristo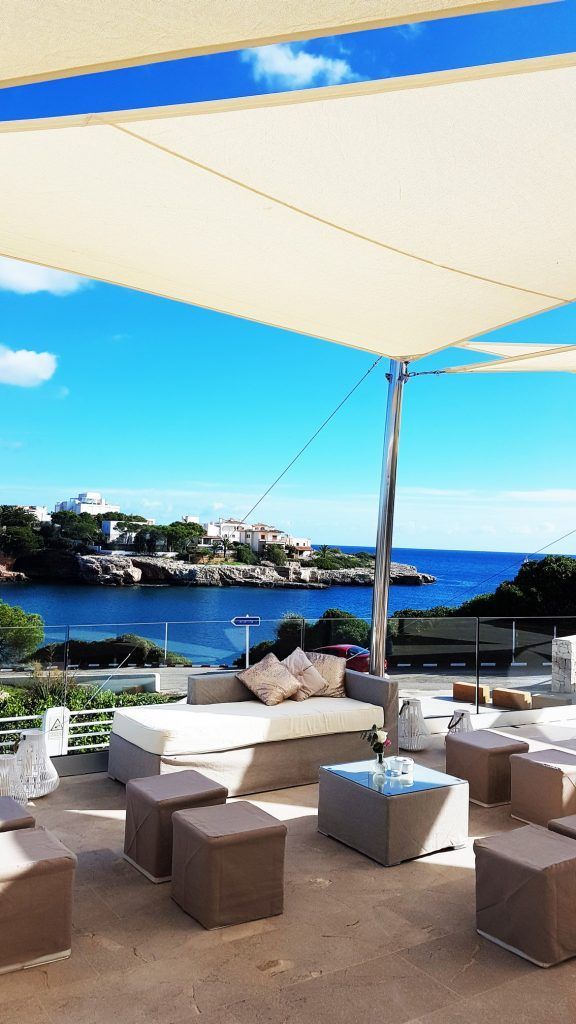 Nothing compares to Spanish waters, so be sure to check out Club Nautic Porto Cristo when in Mallorca. Especially for those with a particular affinity towards nature, this club is steadfast in its promises to safeguard the natural treasures surrounding the area.
Cruising Yacht Club of Australia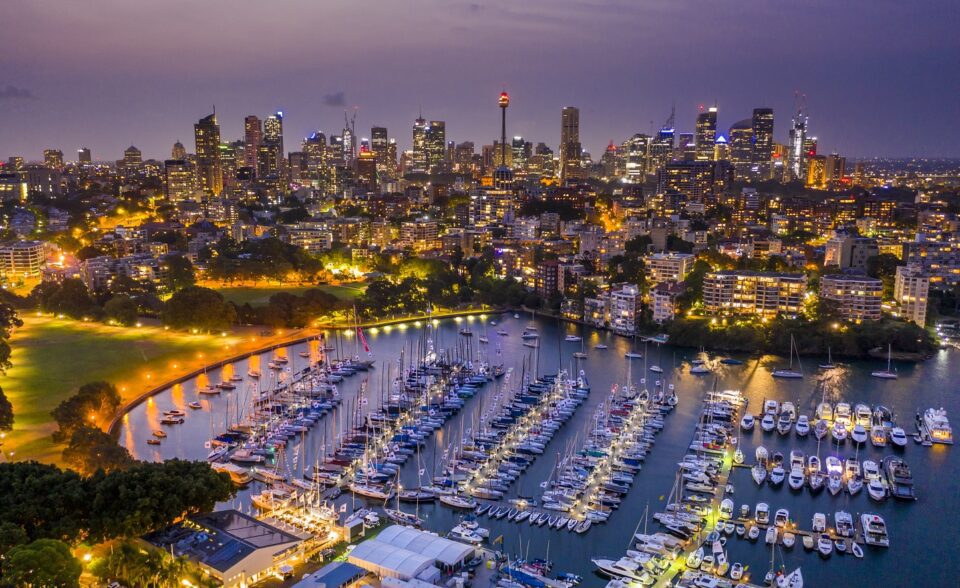 With a superb location along the stunning Rushcutters Bay, state-of-the-art facilities, and an international reputation, Cruising Yacht Club of Australia welcomes both members and visitors to join in on the fun. The club, which is established in 1944, is renowned for attracting yachts and crews from all over the world for the climax of the sailing calendar and one of Australia's greatest sporting events – the Rolex Sydney Hobart Yacht Race. The initiation fee is AU$500 (approx. RM1,500), and annual fees are AU$849 (approx. RM2,500). In order to join this prestigious pack, referrals are required. Alternatively, you may consider the 'Adopt a New Member' initiative, where a representative of the member engagement committee will reach out to you.
Dubai Marina Yacht Club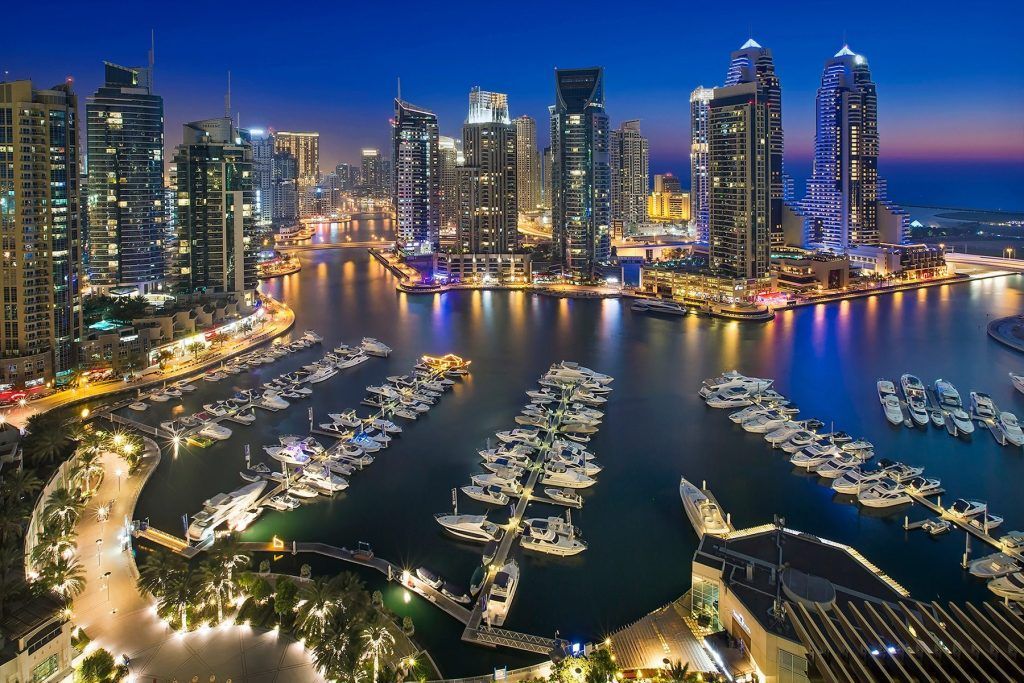 If hotels are ranked by stars, these clubs are marked by gold anchors. Dubai Marina Yacht Club, with its top-tier quality of services and facilities, has scored a flawless five in this area. Located in the heart of 'new Dubai', it's a refuge for both sailors and urbanites of the area. Complete with a clubhouse and a mall, this expensive yacht club makes for a wonderful weekend spot for the entire family.
Grand Bahama Yacht Club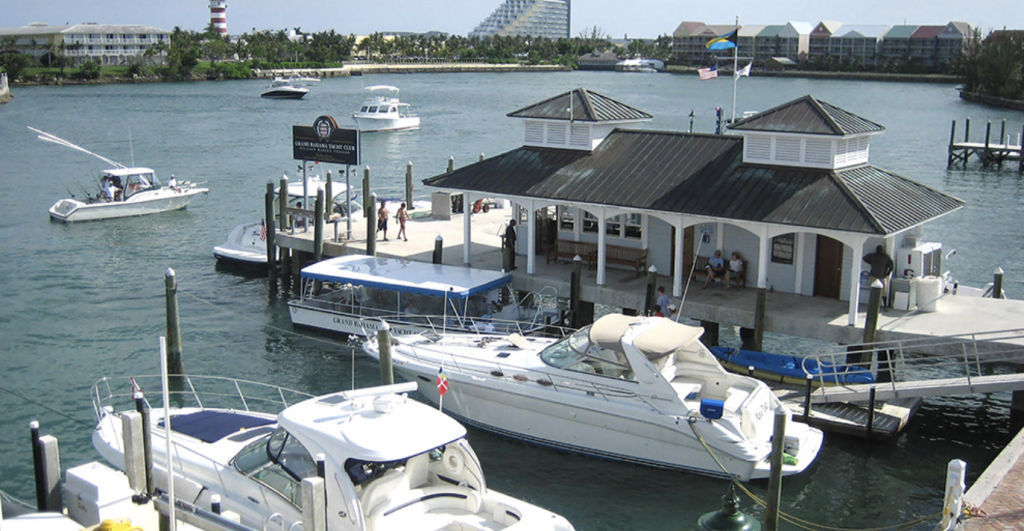 Considered one of the best ports in The Bahamas, the Grand Bahama Yacht Club is built to be a safe haven for those seeking to wind down and enjoy a day's worth of water recreation. Complete with an Olympic size swimming pool for you to soak in the coastal summer, this club takes care of its members' needs from security to even groceries.
Jeddah Yacht Club and Marina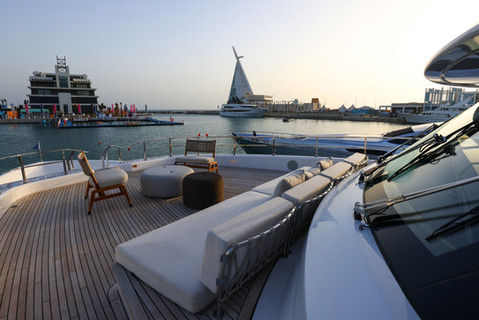 Sure, when you think of Jeddah, you instantly think of the endless desert. However, the Jeddah Yacht Club and Marina proves Saudi Arabia can also be a place of interest for ocean lovers. For an annual fee of SAR60,000 (approx. RM72,000), it can to your second home at the Red Sea. The port takes into consideration your dining, shopping, and hotel needs by showering you with only the best money can buy.
Kieler Yacht-Club Discover the joy of true luxury sailing here at Kieler Yacht-Club, Germany. An exclusive sailing club that boasts a rich history and tradition in regatta sailing, it's the ideal spot, whether you are a seasoned sailor or a newcomer to the world of yachting. The perfect place to indulge your passion for sailing and enjoy the company of like-minded individuals, its impeccable reputation and world-class amenities make it a must-visit destination for anyone interested in the yachting lifestyle.
Real Club Nautico de Barcelona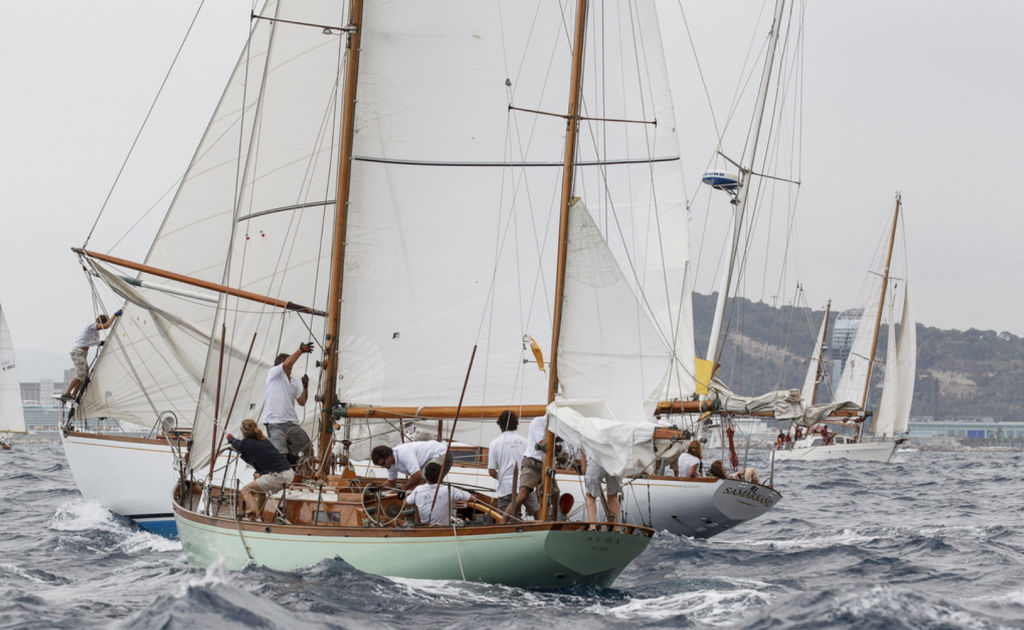 Next up, we have the Real Club Nautico de Barcelona. One of the oldest yacht clubs in Spain, it is internationally renowned for competitive sailing. Together with the fashion and fragrance brand Puig, they host the Puig Vela Clasica regatta, which is regarded as one of the best worldwide.
St Francis Yacht Club Situated near the world-renowned Golden Gate Bridge, entry to St Francis Yacht Club is easily one of the most sought-after in the western US. In fact, it has been voted the No. 1 yacht club across America. With some of the best seascapes in San Francisco, members get to enjoy the scenery—which includes the Bridge, Alcatraz Island, and beyond. Entry to this club is through exclusive invites only, and the sign-up fee is US$2,500 (approx. RM11,000).
Yacht Club de Monaco Bringing together some of the world's most prestigious private yachts under its burgee, notably a quarter of the world's 100 largest superyachts, the Yacht Club de Monaco plays a key role on the international yachting scene. Providing a true link between seamen, the Yacht Club de Monaco's aim is to assist all industry professionals and unite all the yachting players around it "Art de Vivre la Mer". To join, get two current society members to introduce you. Applications are reviewed twice a year by the president.
(Featured image: Dubai Marina Yacht Club; Hero image: Cruising Yacht Club of Australia)