Cryptocurrency is the topic of conversation everywhere right now, and it has been for a while. The ever-evolving world of cryptocurrency has made its way to art and artists. As a result, artists all around the world are now selling NFT (non-fungible token) crypto art. Here are five Thai artists that have jumped on the NFT bandwagon too.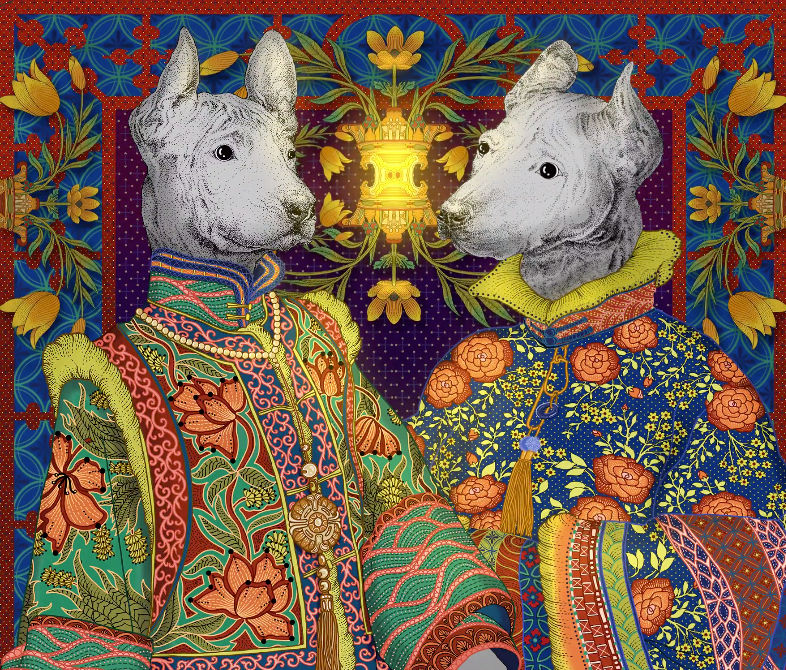 Introduction to NFTs
An NFT is essentially a collectible digital token that is a form of cryptocurrency, much like Bitcoin, Ethereum, Litecoin, Binance Coin, and so on. However, there is a factor that differentiates NFTs from other cryptocurrencies. Unlike these other cryptos, NFTs cannot be exchanged or replaced. Hence, as the name suggests, it is non-fungible. The reason for this idiosyncrasy is due to the unique digital signature each NFT has, making it one-of-a-kind.
Although NFTs generally encapsulate anything digital ranging from music to drawings to games, they have gained the most notoriety in digital art. The NFT technology is now being used to buy and sell digital artwork and is perceived by many as an evolution of fine art collecting. A luxury leisure pursuit, some believe this could be the future of fine art collection, while some believe NFTs are a bubble poised to pop.
Crypto art is more popular now than it's ever been, and the COVID-19 pandemic is a huge reason why. While the pandemic has been a hassle for many, it has been of assistance to the NFT crypto art world. More specifically, since artists weren't able to showcase their work at exhibits and galleries, they turned to the digital art market to do so. Countless Thai artists too now sell NFT crypto art. Here is our pick of five local artists.
Kiatanan Iamchan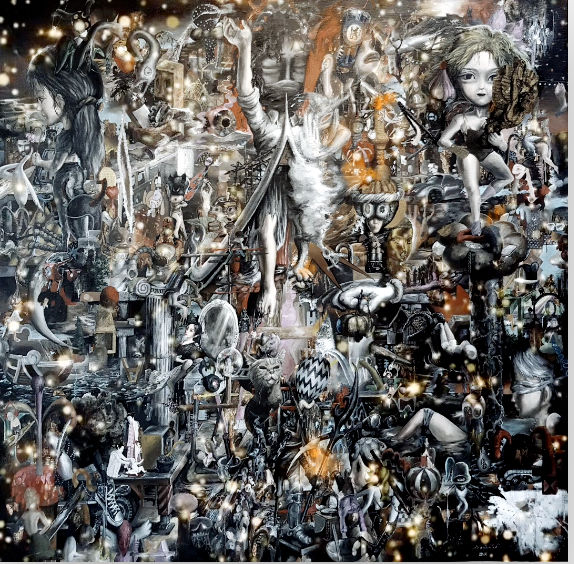 Kitanan Iamchan, also known as 'Line Censor,' is an established Thai artist who sold one of his artworks back in June 2021 to a collector for 1 ETH. The artwork is titled 'Chaos' and is now reserved on Foundation at 77.77 ETH. The artist specialises in developing his paintings into short animations and selling them as NFT crypto art.
'Chaos' artwork description: "Open your eyes and discover the causes and consequences of everything. If you truly concentrate, even in a world full of chaos and confusion, you will find beauty and peace."
For more information on the artist, visit the artist's Foundation page.
Pavisa Meesrenon A Thai textile designer and illustrator, Pavisa Meesrenon, also known as 'Pabaja', bases her artwork on culture, history, and nature, specialising in dot drawing and patterns. Her 'Arita Beetle' artwork was sold for 1.22 ETH in August 2021.
'Arita Beetle' artwork description: "This project was inspired by the theme of East meets West. Pabaja from Thailand and Trevor Foster from Seattle created this work of art together, pivoting on their love for insects and traditional patterns."
For more information on the artist, visit the artist's Foundation page.
Nathanon Khanijow Known as 'Jahflame' in the art world, Nathanon Khanijow sold his first NFT over a month ago. 'The Awakening,' the first of five from his first NFT collection, was sold for 0.462 ETH. The remaining four from the 'ETHERGOONS' collection features the same concept and colouring as the first one.
'The Awakening' artwork description: 'The year is 2021 and Ethergoons have taken over jah world. The connection has been established – Ethergoons arrive at the studio"
For more information on the artist, visit the artist's Foundation page.
Dudesweet Founded by a group of Thai university students, Dudesweet has developed itself into a creative ground that breeds and nurtures up-and-coming musicians and artists. Famously known and loved for their parties that have been on hiatus ever since the pandemic began, the group turned to digital art as a way to channel their creativity. 'I know' is an NFT by Dudesweet that was sold for 0.045 ETH over a month ago.
For more information on Dudesweet, visit their Opensea page.
Jim Thompson Granted, Jim Thompson isn't exactly an artist per se, but the brand did venture into the realm of NFT in August 2021 in commemoration of World Elephant Day. Consequently, 'Mystery Boxes,' the limited-edition NFT collection, revolved around Thailand's national animal. For this inaugural NFT series, elephants were rendered into three-dimensional models, each with a unique design and name. They were auctioned on 12 August 2021 on Binance.