In the constantly evolving art world landscape, creators and collectors alike are eager to explore the new frontiers that today's technology allows – both in the real world and in the mythical metaverse. Artists are always at the forefront of any emerging technological revolution, anxious and eager to experiment with all the cool new tools they can add to their creative arsenal. At the same time, however, most serious art buyers are slower to pick up on these trends, preferring to invest in pieces that have accumulated value and notoriety over multiple decades (or even centuries). But for those willing to take the leap into the unknown, the rewards can be substantial – whether you look at it from the point of view of the creator or the collector.
Anyone following current art trends will no doubt be familiar with NFTs – or "non-fungible tokens" – which have been around now for almost a decade. A quick Google search reveals that the world's first NFT, called 'Quantum', was minted back in 2014 and was sold in 2021 via Sotheby's for a whopping US$1.47 million. Of course, that price tag pales in comparison to an NFT entitled 'Everydays: The First 5,000 Days' created by the artist Beeples, which in 2021 was sold to a single buyer for an astonishing US$69.3 million at Christie's Auctions. By the same, err… token, the NFT craze, which seemed so promising in 2021, went a bit flat in 2022, due in no small part to the very real uncertainty about the whole cryptocurrency sphere – the underlying foundation of the NFT market – which every day seems to be hovering on the verge of collapse. Add to that the perception by the general populous that these "digital da Vincis" are nothing but overpriced images of cartoon monkeys – a rather popular theme in the NFT world for some reason – and it's not surprising to see why many have dismissed them as a passing fad. But when and if the speculation bubble bursts on "bizarro" NFTs, that certainly won't be the end of the story. Quite the contrary, in fact, as digital and virtual art – the kind created by serious artists and intended for serious exhibitions – has been steadily staking its place in today's modern gallery and museum milieu. And the ways in which the artgoing public have been able to access these works has adapted correspondingly.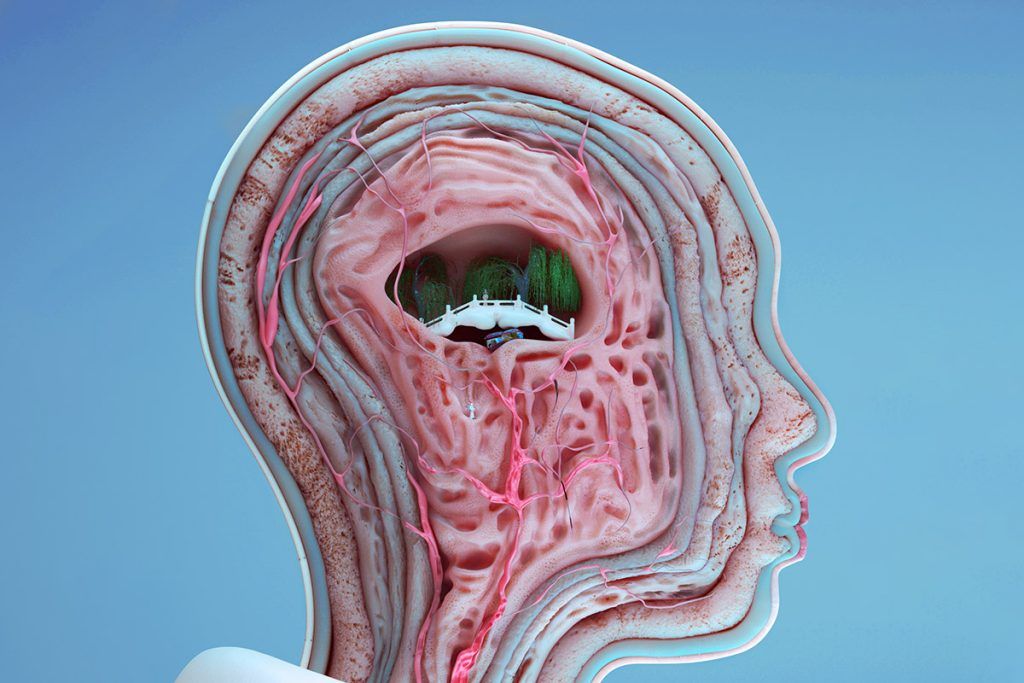 The pandemic of 2020 forced many art galleries, museums, and biennale-style exhibits to present themselves in a virtual format, allowing visitors to attend via online-only portals. In turn, that set the stage for organisers to adopt this same methodology moving forward. The 2022 edition of the Bangkok Art Biennale, for instance, introduced a special selection of "virtual artworks", showcased on their website's 'Virtual Venue' page (virtualvenue.bkkartbiennale.com). Here, local Thai talents such as Kawita Vatanajyankur and Nakrob Moonmanas are presented alongside such notable international names as: Dorairolg, a female artist based out of Taiwan; Gabriel Massan, a Berlin-based multidisciplinary digital artist originally from Rio de Janeiro; Anthony Samaniego, an American artist specialising in 3D visualisations; and Vitória Cribb, a Brazilian artist who uses the digital environment to investigate her subconscious. Alongside these and other emerging young artists, one can also find some of the art world's elder statesmen embracing all the newest technologies. Just last month, in London, a spectacular art space named Lightroom was launched – a joint venture between 59 Productions and London Theatre Company – with the inaugural exhibit being a solo show by the now 85-year-old David Hockney entitled 'Bigger & Closer (not smaller & further away)'. Located in King's Cross, Lightroom is an extraordinary four-storey-high space equipped with the latest digital projection and audio technology. The current show – which opened on January 23 and runs until April 23 – takes audiences on a personal journey through Hockney's career; featuring iconic paintings alongside some rarely seen pieces and some new works created specifically for this exhibit. Interestingly, the artist has had a life-long fascination with the possibilities of new media, and here he invites visitors to "see the world through his eyes". The Hockney show is the result of three years' close collaboration between the artist and the creators of Lightroom, and it's the first in a repertoire of original shows, made with leading artists and innovators, all aspiring to be visually astonishing, alive with sound, and rich in new perspectives.
"We have worked with David to bring together large-scale projected images, animation, archival and bespoke interviews and a commissioned score to create a new kind of show which owes as much to Hockney's theatrical design as to his painting, drawing and photography," commented the show's director, Mark Grimmer of 59 Productions. Immersive environments like Lightroom are becoming more commonplace in the art world, as is the whole idea of presenting digital, or digitised art. Currently, there are many different touring shows bringing the likes of Van Gogh, Cezanne and Monet to audiences around the globe, while the original paintings remain safely in their respective museums. Meanwhile, in Japan, the Mori Building Digital Art Museum – the first of its kind – was unveiled in Tokyo in 2018 to much fanfare (although it's currently moving its location and will reopen later this year). Also making headlines recently is Culturespaces, the European creator and manager behind the critically acclaimed Atelier Des Lumières in Paris (famously featured in an episode of the Emily in Paris TV series). Last year they announced a partnership with IMG, a global leader in events, media, fashion and sport, to create, open, and run the Hall des Lumières digital art centre in New York – which launched last year with an eye-popping exhibition entitled 'Gustav Klimt: Gold in Motion'. Following the trail of how digital and virtual art is evolving inevitably leads one to the mythical "metaverse": an über-hyped platform that, although still in its infancy, promises lots of things to lots of people. For artists and art lovers it offers the very real possibility to browse, buy, and sell art – predominantly in the form of NFTs – although it should be noted that there isn't just one metaverse… despite what Mark Zuckerberg wants you to believe.
The metaverse concept represents what many in the computer industry believe is the next iteration of the internet: a single, shared, immersive, virtual world where users (often referred to as "players") interact in real time. At the moment there are multiple metaverses to choose from, and some, such as Decentraland and Cryptovoxels, allow users to buy and own "parcels" – plots of digital land – on which they can create digital structures. For artists and designers these structures can act as shops, selling not just NFTs but also "digital skins" (clothing) to be worn by users' avatars. In 2022, Decentraland actually hosted the first Metaverse Fashion Week, with recognised brands such as ETRO and Dolce & Gabbana joining digital-only designers on the virtual runway – promoting the business opportunities and creative potential of these online-only outfits.
Likewise, many forward-thinking art galleries have sprung up in these digital domains, including Berlin's König Gallery who created a temporary "virtual venue" on Decentraland during the height of the pandemic. Then there's Unit London gallery who took things a step further by creating its own NFT marketplace though its platform institut.co on Arium (which has been described as "one of the most forward-thinking metaverse builders in the world").
Looking ahead, it's inevitable that the metaverse will play a role in the future of art, but just how big – or how stable – of a role remains to be seen. Art world experts such as Dhiren Dasu, a veteran digital media director who produces artwork under the name Shapeshifter7, has described the metaverse as "the proverbial perfect storm" where technology, art, entertainment, social media, and crypto currency will come together to entirely transform the art world. Issues involving storage, location, transparency, authenticity, and general accessibility, will be transcended in the metaverse – allowing creators, critics, gallerists and collectors completely new ways to interact. In a similar vein, Carole Chainon, the Director of Virtual Reality at JYC – a Los Angeles-based company specialising in augmented and virtual reality, as well as 360° video – predicts that the metaverse will "revolutionise the way we experience the internet", as our physical world becomes increasingly intertwined with the virtual world. It will impact all industries, including the art world, and galleries will inevitably be forced to adapt accordingly, in order to properly display digital art creations and reach new tech savvy audiences. Of course, collectors who have sunk their savings into Picassos and Warhols shouldn't be too worried about their investments losing any value. Even in this brave new world we are about to enter there will always be a market for artwork that can be hung on the wall and enjoyed via those old-fashioned viewing devices called "eyes".