Even as we are now staying home, bonding with those we love and reassessing our lives, the time will soon come for us to travel again and reconnect with the world out there. Inspiring us to persevere in our dreams is Rimowa, which has joined forces with young photographers across the globe on its #NewHorizons project.
It showcases deeply evocative and stirring visual diaries of the lensmen's past journeys or immediate surroundings that have inspired and captured their imagination. Taking us to destinations near and far are talents the likes of Los Angeles-based designer Austin
Leis, international architectural photographer Rory Gardiner, and Berlin-based model and photography enthusiast Sophie Klock. From France's Mediterranean coast to sun-drenched Spain to tranquil Japan, the images transport our minds beyond borders and nourish our souls.
The most worthy companion for the day our travel fantasies come true has to be Rimowa's iconic Original Trunk collection. A timeless classic that is designed and engineered in Cologne, Germany, this high-end anodised aluminium luggage range is robust, strong, lightweight and stylish – an unparalleled example of craftsmanship and innovation. Built for that once-in-a-lifetime adventure is the new Original Trunk XL, which boasts the collection's biggest size ever with an impressive 130 litres of space. Measuring 80cm tall, 43.5cm wide and 46cm deep, it is the same height as the Original Trunk Plus but offers an additional 25 litres of luggage space for less than a kilo of additional weight. Whether you are traversing a city or the wilderness, its Multiwheel System for stable and effortless steering, TSA-approved locks, superior functionality and sheer hardiness will see you through any situation. These same enduring qualities are also available in the range's seven other sizes: Cabin S, Cabin, Cabin Plus, Check-In M, Check-In L, Trunk and Trunk Plus.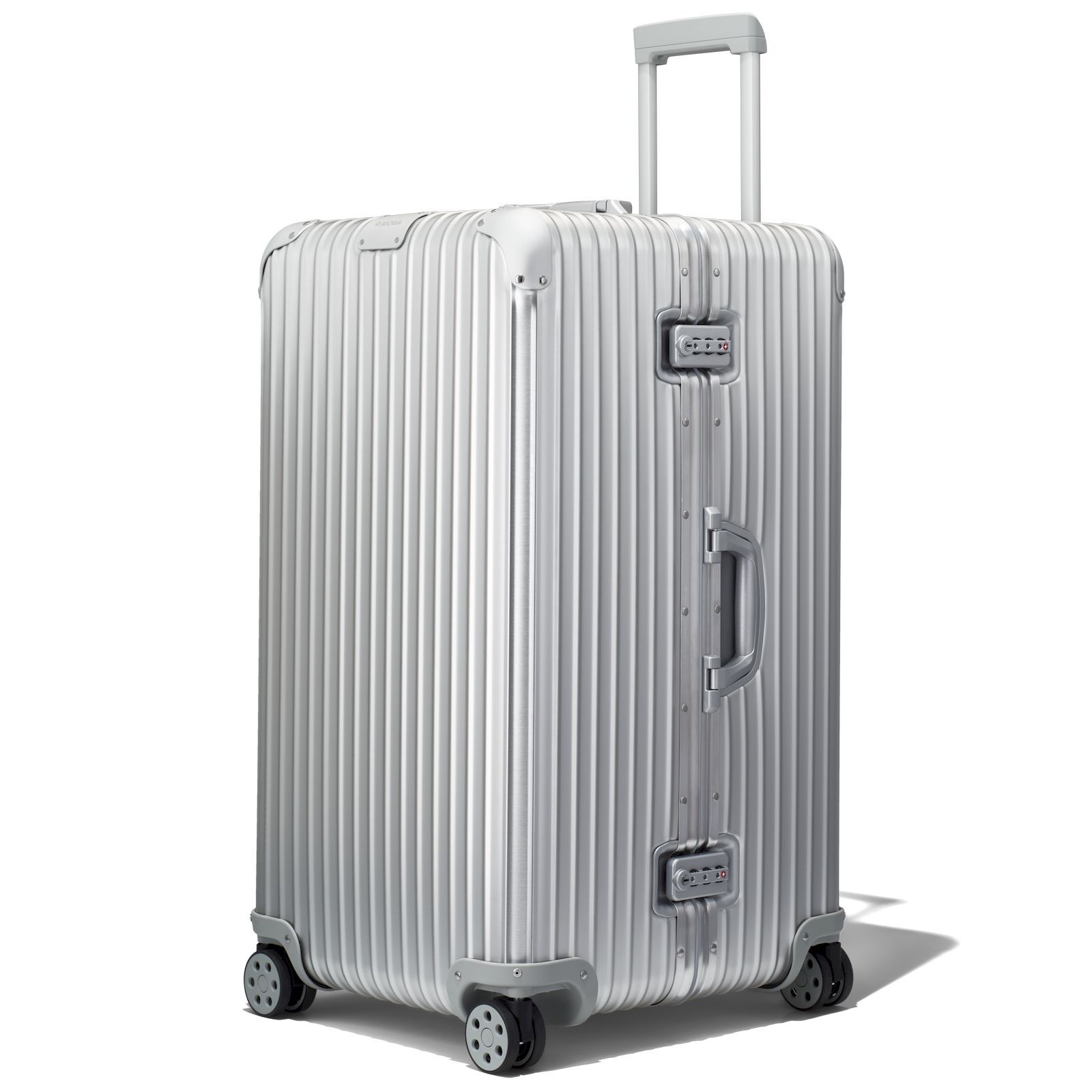 The story originally appears on Prestige Online Singapore.