A few months ago, the train-themed InterContinental Khao Yai Resort unveiled a new collection of suites and villas, as well as a spa and two fabulous F&B outlets, all of which have all been ingeniously crafted from upcycled railway cars.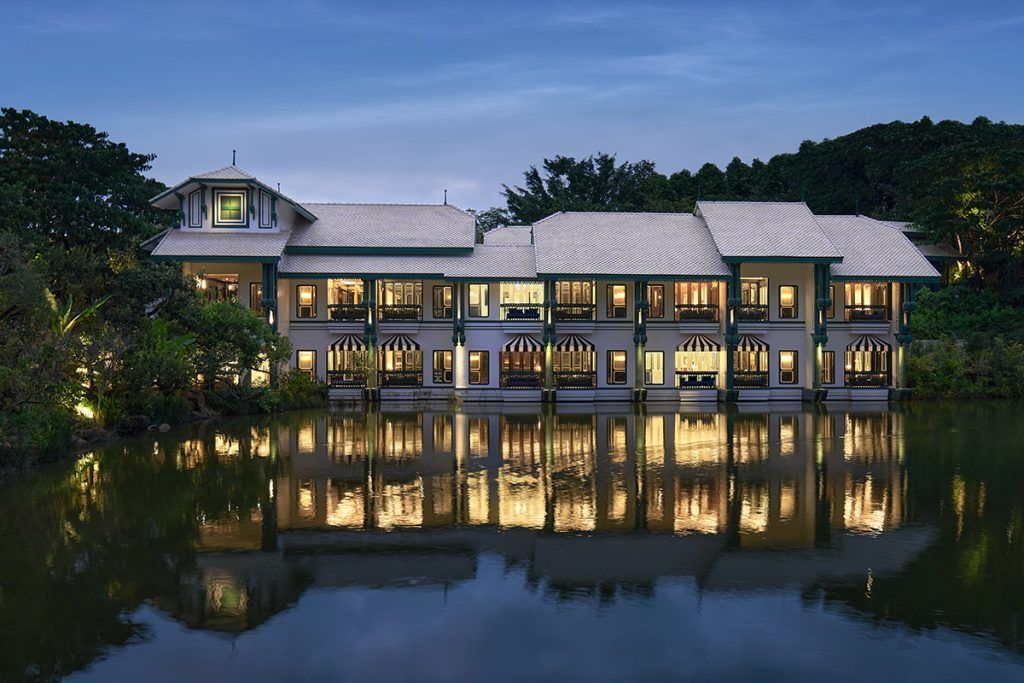 Taking the train is less convenient than booking a flight or driving directly to your destination, but there still remains a certain undeniable romance in the "idea" of train travel – especially the luxurious rail voyages that come to mind when one speaks of the infamous Orient Express – which began shuttling passengers across continental Europe back in 1883.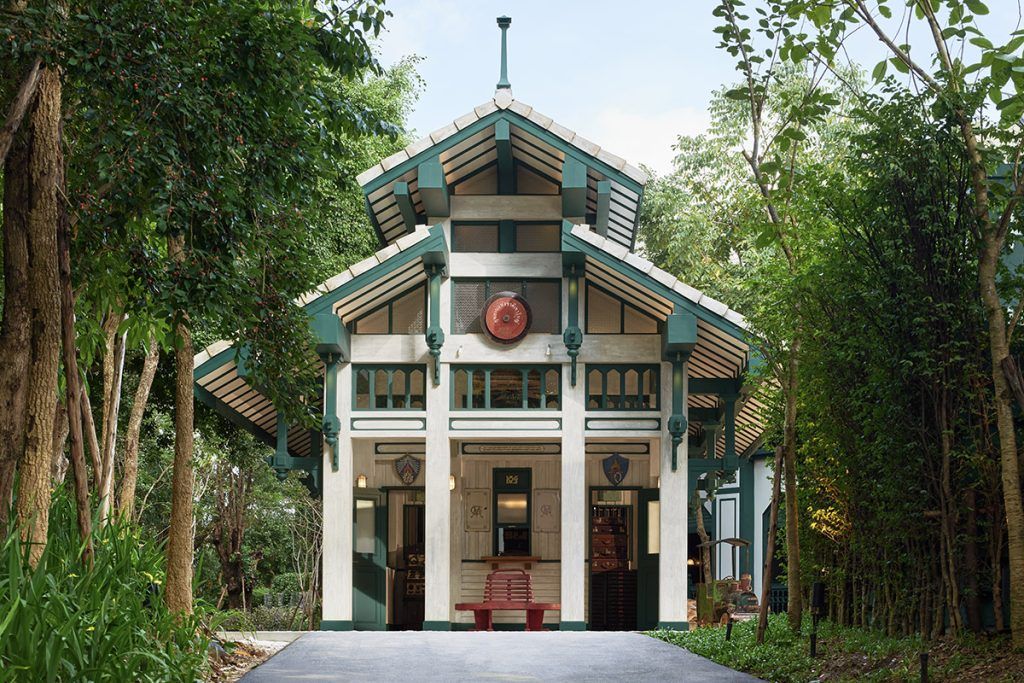 Recreating that old-world railway elegance – right here in Thailand, a few hours' drive from Bangkok – is the InterContinental Khao Yai Resort; a beautifully realised getaway spot that incorporates into its design a treasure trove of train-related paraphernalia and iconography.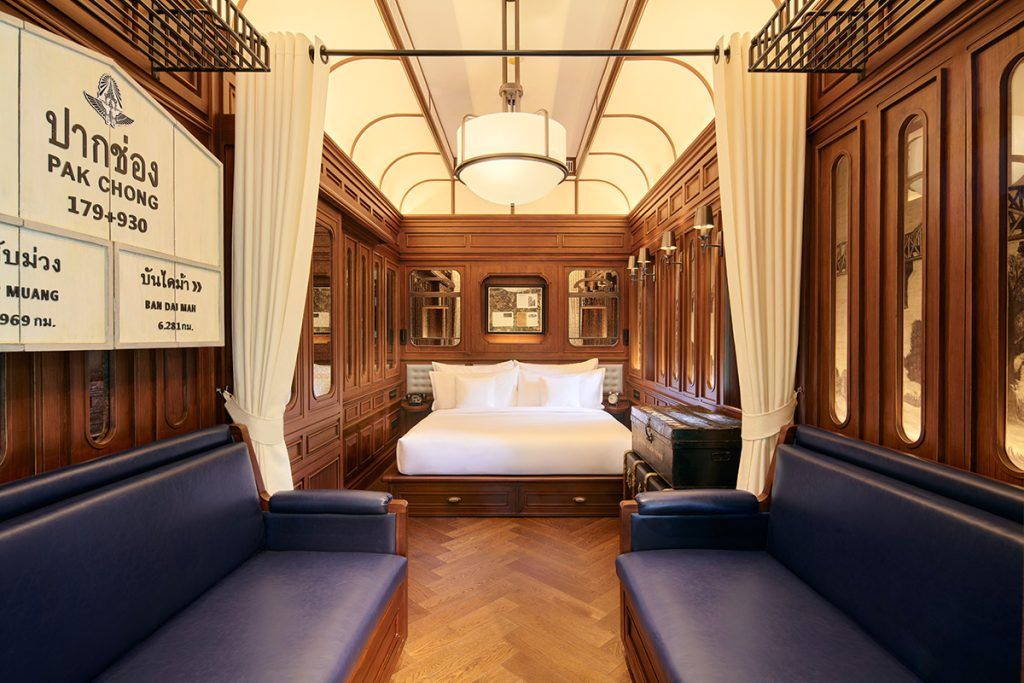 The man responsi ble for all the "bells and whistles" is renowned architect and designer Bill Bensley, and his playful nature, combined with his incredible eye for detail, makes this whole property a visual feast. Simply walking to the reception area we pass by a beautifully preserved King Rama V-era railway timetable (all in Thai), flanked on both sides by vintage suitcases piled high.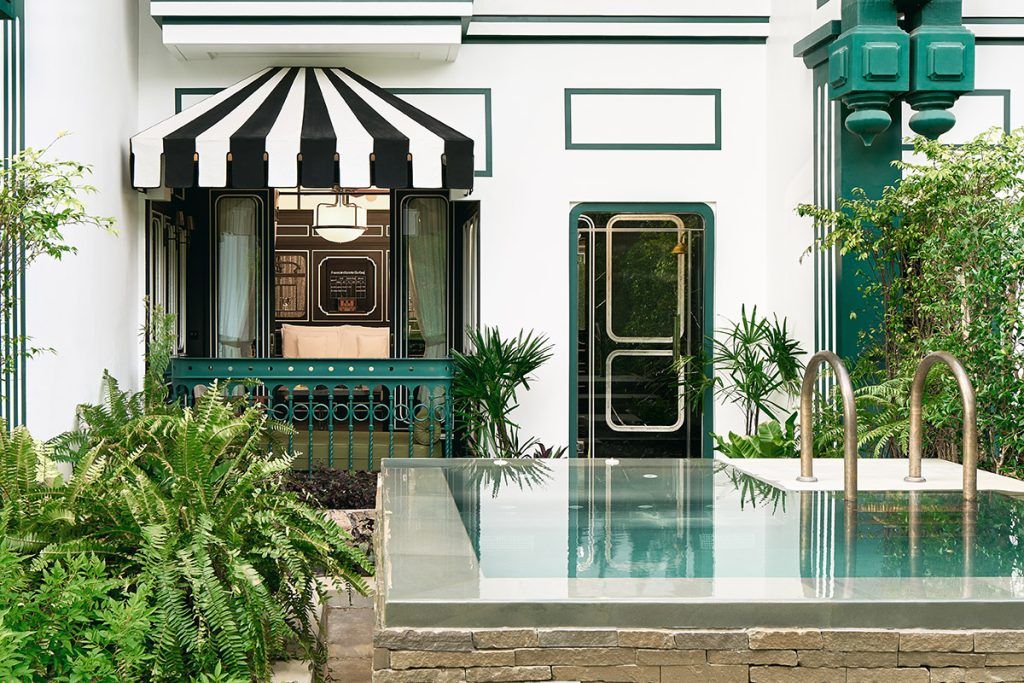 Upon entering the stand-alone reception building – named 'Khao Yai Station' – we encounter a miniature museum filled floor-to-ceiling with train-related antiques and curios. If someone like me, with a fairly modest interest in the golden age of railroads, was thoroughly enchanted, then it must be an absolute nirvana for true train enthusiasts!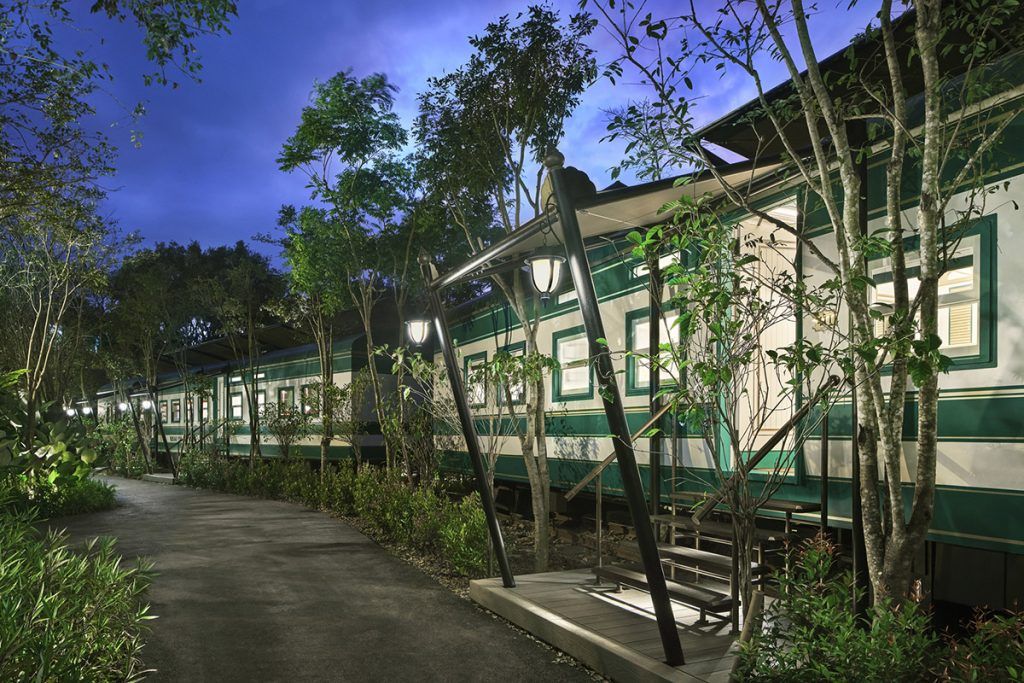 The bulk of the resort, which first began welcoming guests midway through 2022, is made up of three main buildings offering 45 very nicely appointed train-themed rooms and suites, some with private plunge pools.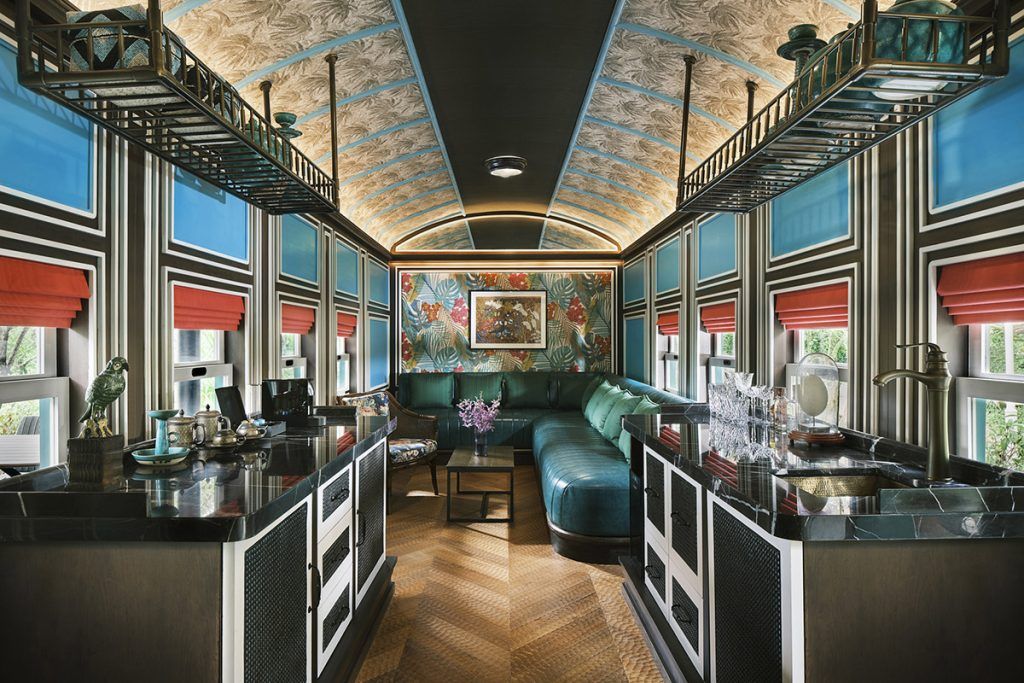 My accommodation this weekend, however, would be one of the recently unveiled units created using repurposed heritage railcars recovered from around Thailand (some of which had been left unused for over 50 years). Each is named after a different destination – mine was Khon Kaen – and each has been given its own unique Bill Bensley touch in terms of colour palette and in-room art.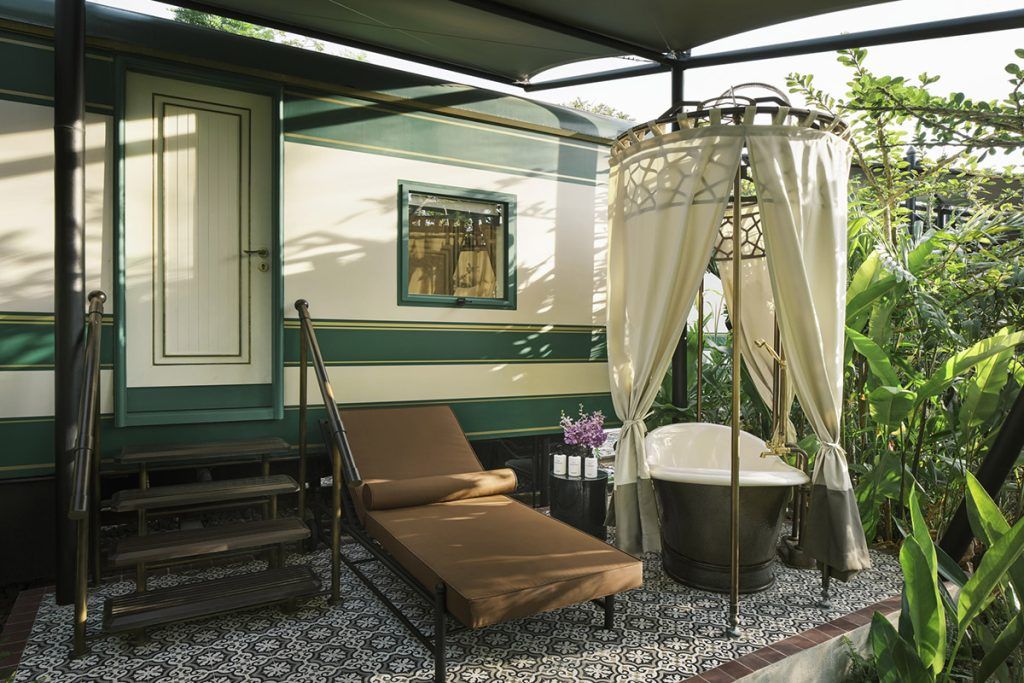 Of the 19 railcar units available, 12 of them measure 47 square metres; with bedroom at one end, lounge with mini bar at the other, and a bathroom – complete with shower, WC, and spacious vanity – sandwiched in-between. Admittedly, it's a fairly narrow space, so you better get along well with your travel partner, but a door in the bedroom leads to a swanky outdoor bathtub set up (curtained, of course), while the door in the lounge opens up to an outdoor terrace with daybed and work desk.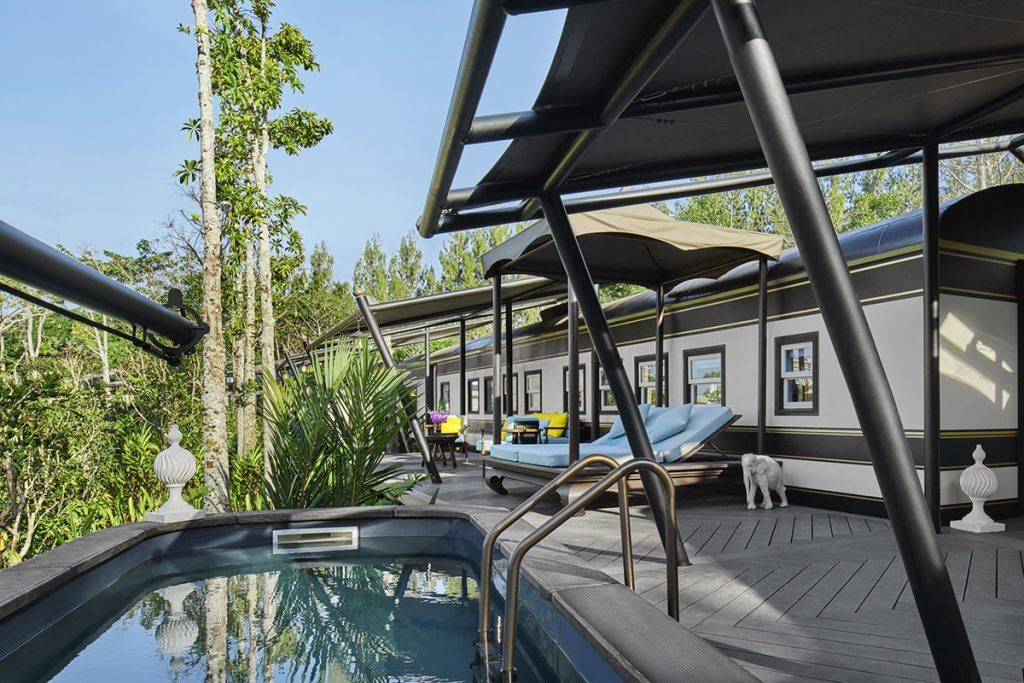 Elegant panelling, scenic wallpapers, and bespoke fabrics from Jim Thompson further add to the grandeur of the interiors, but for the ultimate luxury experience book one of the Heritage Railcar One-Bedroom Pool Villas (116 square metres), or the Heritage Railcar Two-Bedroom Pool Villa (223 square metres), both featuring an expansive outdoor deck with private plunge pool and stunning panoramic forest vistas.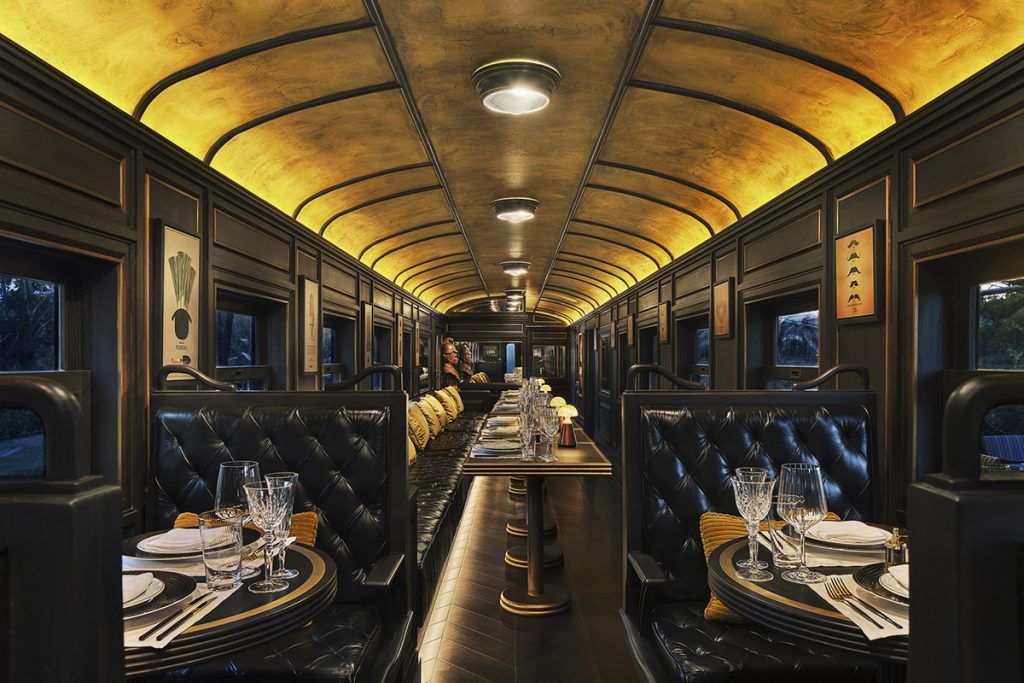 The upcycled railway car concept continues at Poirot, a brasserie-style, fine dining French bistro. It's named for Hercule Poirot, the fictional detective who solved the case in Agatha Christie's Murder on the Orient Express, and the chocolate brown and flashy gold colour scheme within is suitably dramatic. Guests can sit inside, as if in an elegant, first-class dining car, or opt for an outdoor seat under a protective canopy.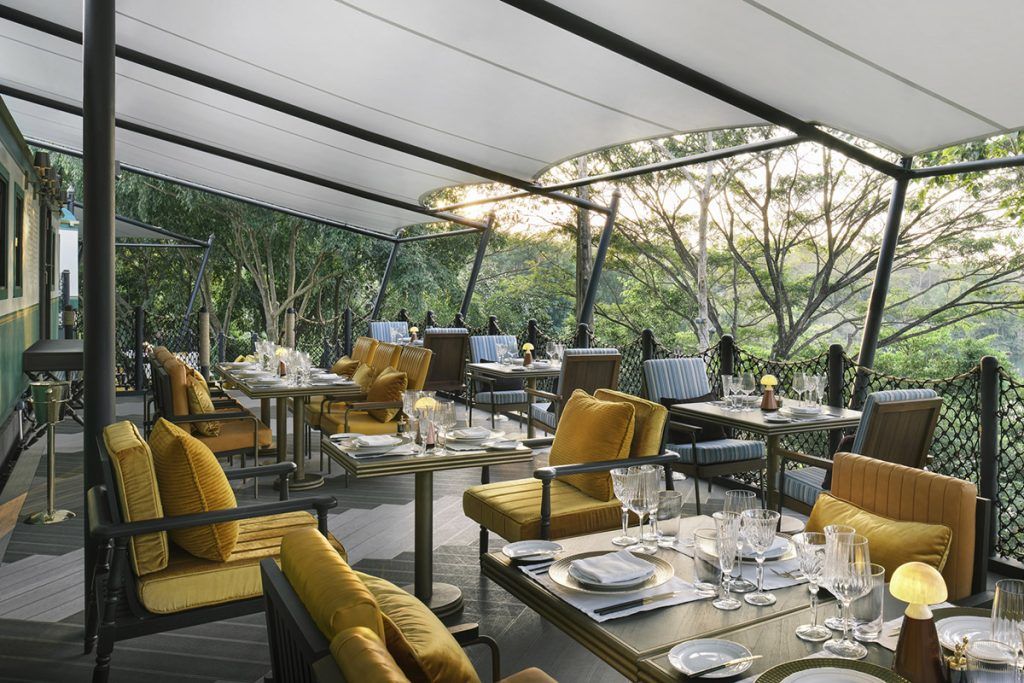 The menu, meanwhile, tempts with signature dishes such as: French onion soup served with grilled bone marrow and Gruyère cheese; Boeuf Bourguignon made with Australian Wagyu braised in red wine gravy; and traditional Savarin cake with vanilla ice cream, dark chocolate sauce, and a Cognac flambé.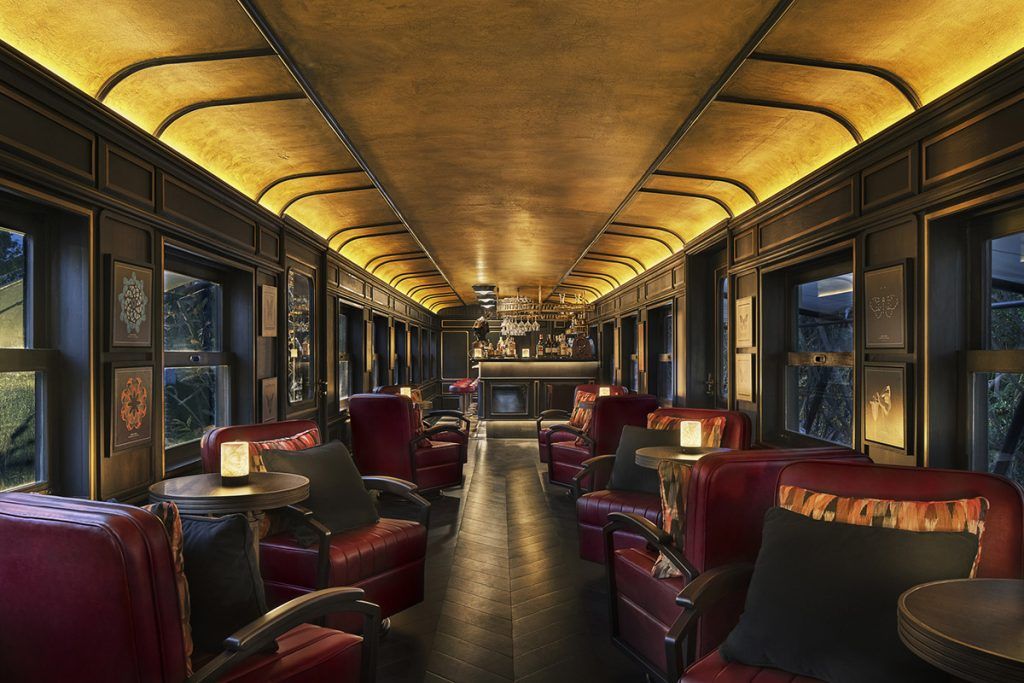 After dining, or perhaps before, a visit to Papillion bar ("butterfly" in French) is in order. Again, the elongated railcar space makes perfect sense, as all the best trains have posh lounge carriages. Classic French cocktails are at the forefront of the drinks list here – alongside Champagnes, fine wines and whiskies – and while relaxing after sundown in one of the comfy armchairs, or seated on a barstool, it's easy to imagine that asteam engine is chugging, and the European countryside is zipping past at a furious clip.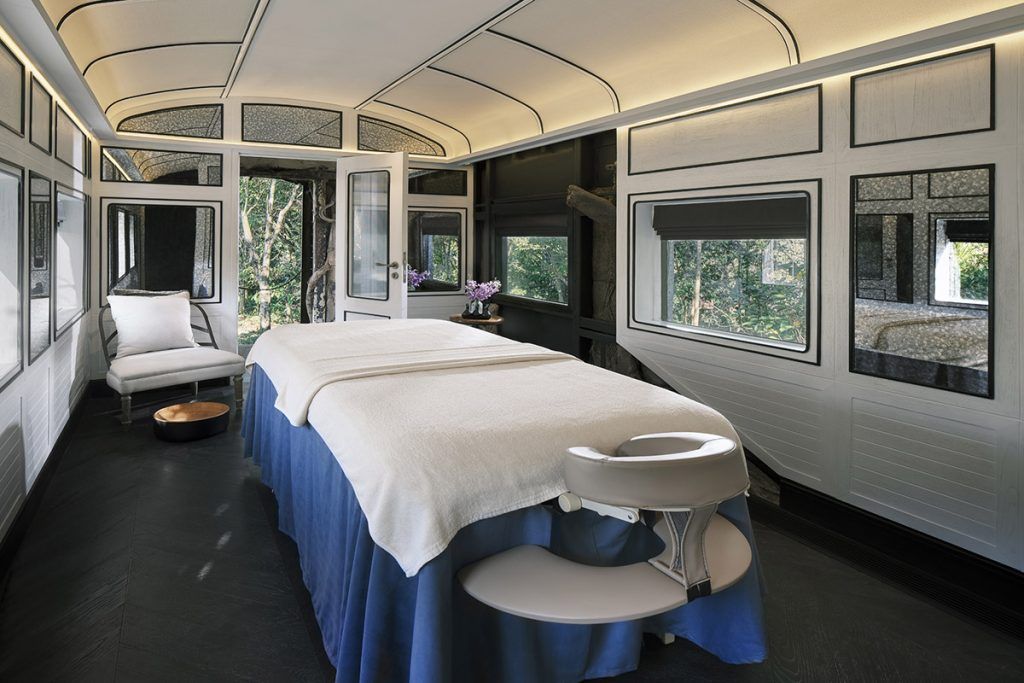 Repurposed railcars are also used for the amusingly named Back on Track Spa (which boasts four self- contained treatment rooms), the kid's club, and the Tea Carriage, where afternoon tea can be enjoyed on an outdoor deck overlooking a small lake.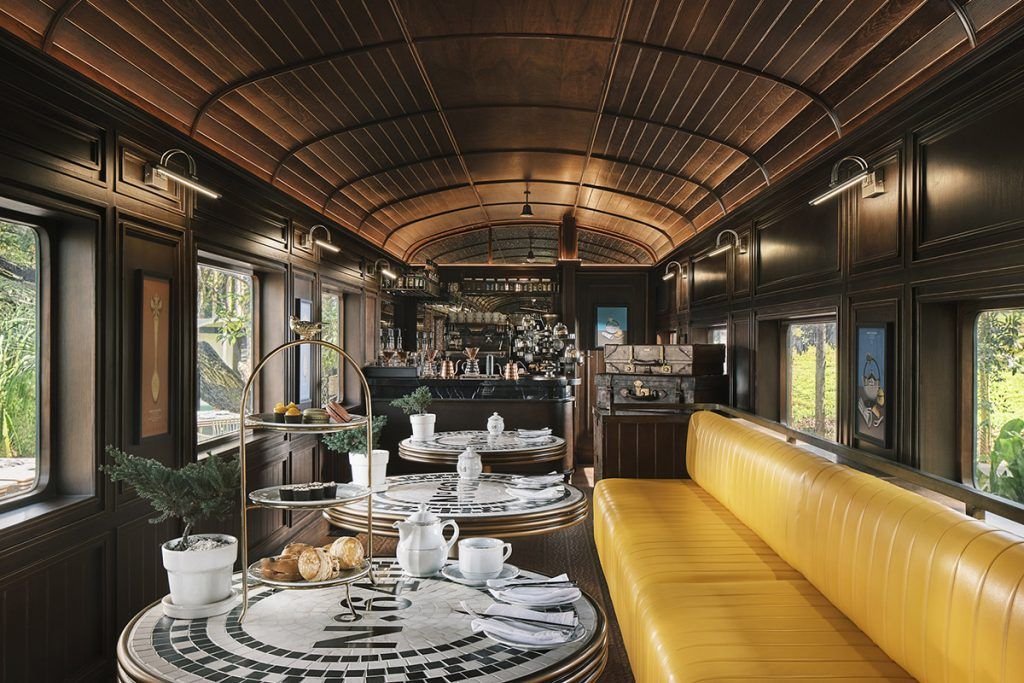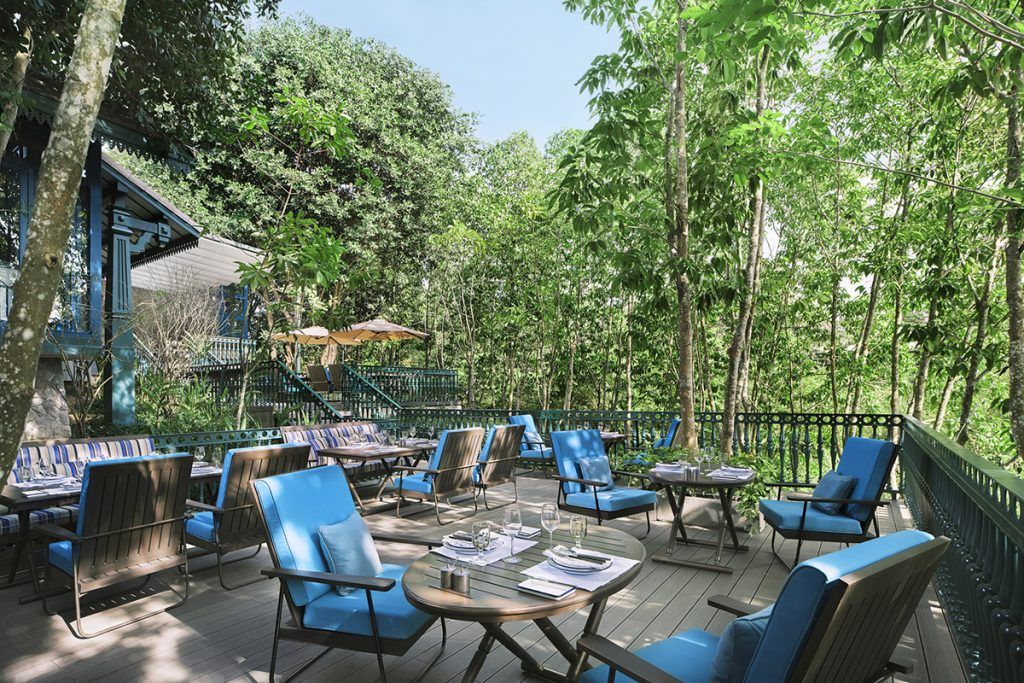 Guests can also grab a bite at Somying's Kitchen, the very pleasant farm-to-table, all-day dining area which is not housed in a railcar but still contains copious amounts of train-related décor, vintage advertising posters, and very cool retro diner-style tables and chairs. This restaurant, in turn, leads out to the resort's heated swimming pool (a rarity in Thailand).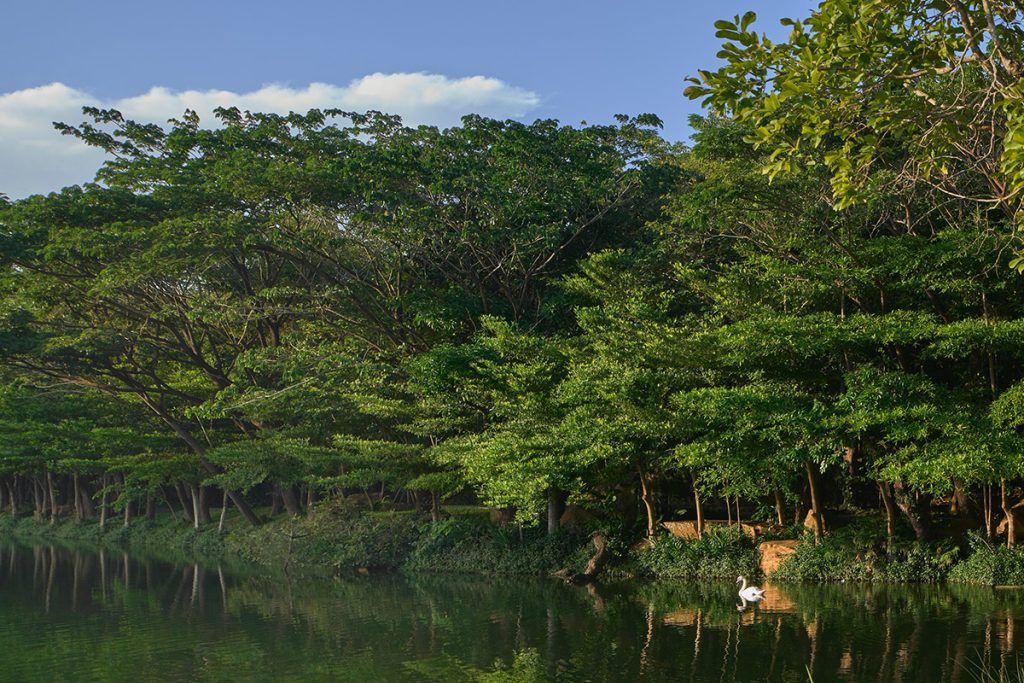 Of course, if you need a slight railway reprieve, take a leisurely stroll around the appropriately named 'Swan Lake', a serenely beautiful man-made water feature that's home to well over a dozen magnificent swans – both white and black – and a small army of colourful koi fish. While the beauty of nature, combined with fresh air and cool breezes, have made Khao Yai a popular getaway spot – especially for residents of Bangkok – luxurious destination properties such as the InterContinental Khao Yai Resort are definitely adding to this region's allure. For die-hard railway fanatics a train can actually bring you as far as Pak Chong station, but that's still 40km from the hotel so you're much better off taking the car.
Reserve Your Stay At Agoda.com
Reserve Your Stay At Booking.com
For more information, or to make a reservation, visit the InterContinental Khao Yai.