The annual list of Asia's 100 Best Restaurants was just revealed (on March 25th), and Bangkok boasts an impressive 6 entries in the Top 50, and 15 overall in the Top 100.
Hero image: Sühring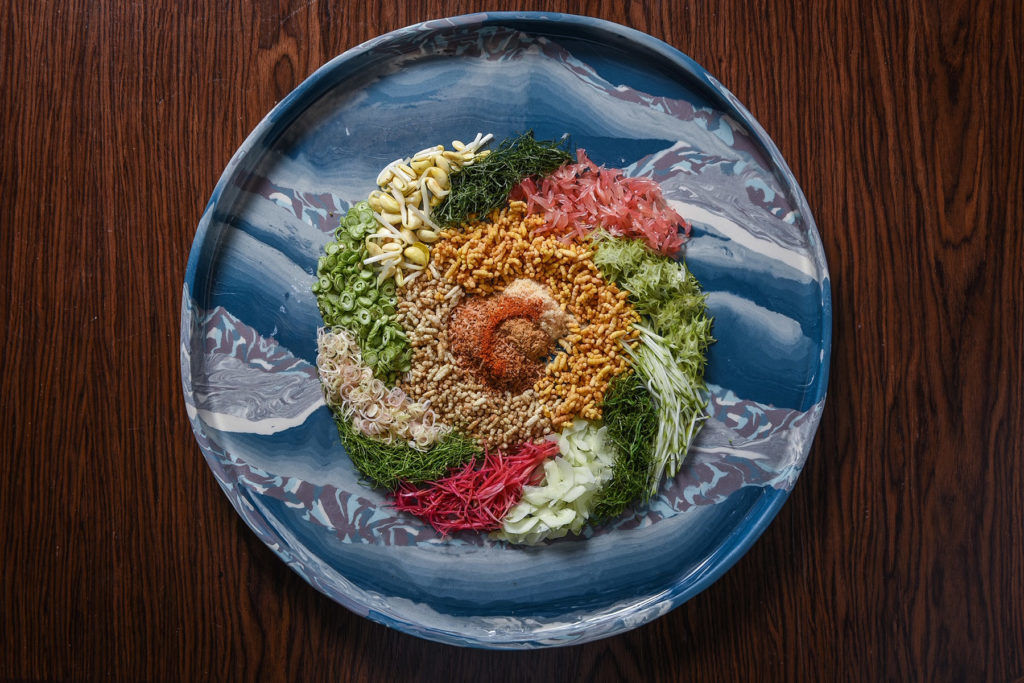 The best restaurant in Asia, according to the 2021 Asia's 100 Best Restaurants list, is Hong Kong's The Chairman, followed by Odette – last year's No. 1 – in Singapore. But while international travel remains still out of easy reach, it's comforting to know that 15 of Asia's best restos are right here in Bangkok, making it one of the key dominators on the list.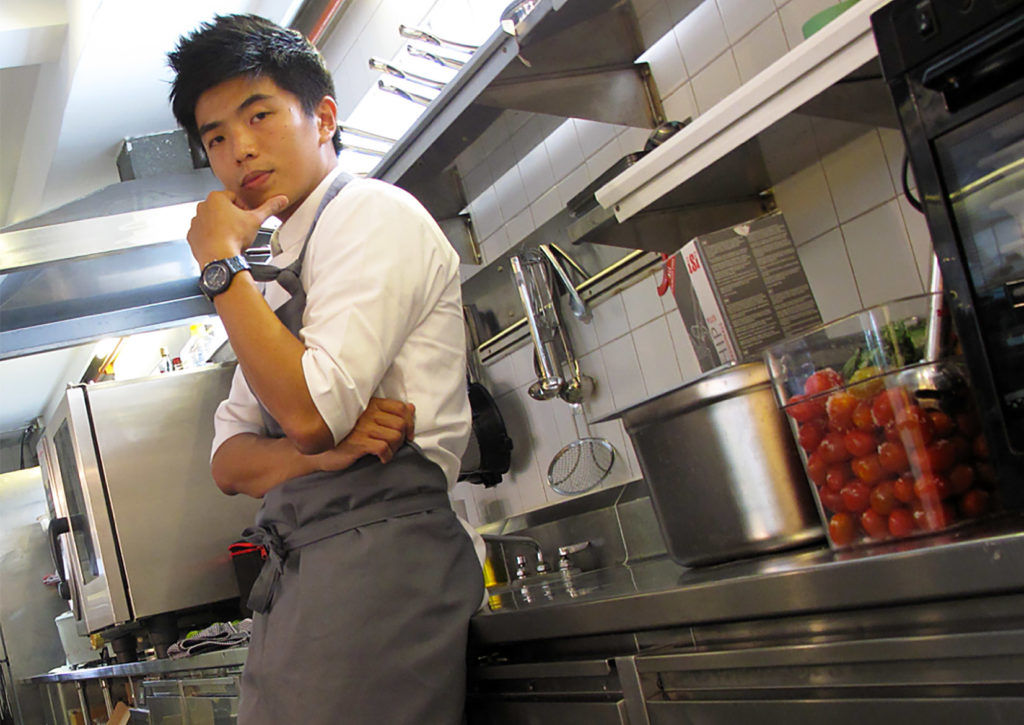 Gaggan Anand restaurant is the highest new entry on the list, coming in at No. 5, but the real eyebrow raiser is Chef Thitid "Ton" Tassanakajohn's Le Du making such a big splash by claiming the No. 4 spot (up from 8th place last year). Also in the top 10 is the German fine dining spot Sühring (at No. 6), which gives our manic metropolis an impressive 3 restaurants in the Top 10. Also notable on the Top 50 list is Sorn (at No. 11), and Nusara (at No. 20) – another dining spot where the kitchen is helmed by Chef Thitid "Ton" Tassanakajohn. The 6th member of this year's Top 50 club is Gaa (No. 46), which recently relocated from its address off Langsuan Road to its new digs on Sukhumvit Soi 53. As for the 9 Bangkok eateries in the numbers 50 to 100 spots, they are: 80/20 (No. 55); Samrub for Thai (No. 59); Jay Fai (No. 62); Paste (No. 70); Le Normandie (No. 74); Bo.lan (No. 78); Baan Tepa (No. 79); Nahm (No. 80); and Quince (No. 97).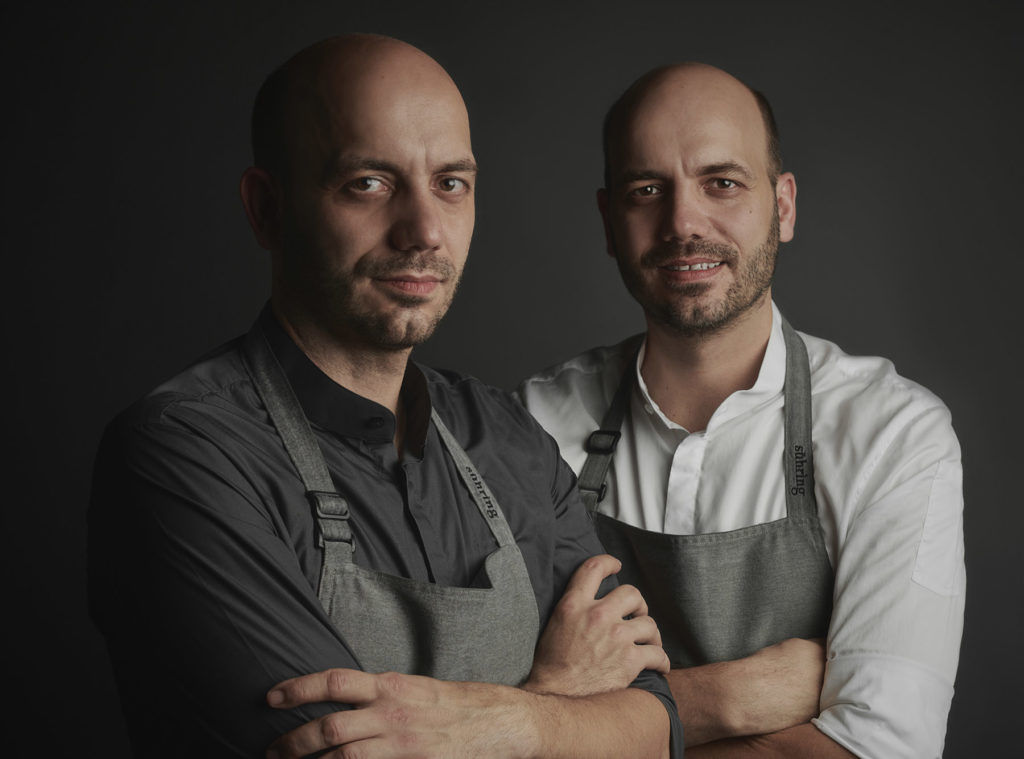 The lists themselves are compiled and published by William Reed Business Media, and voted on by over 300 leaders in the culinary field from the Asia's 50 Best Restaurants Academy. This consists of journalists, food critics, chefs, restaurateurs and culinary experts. Other awards given out this year include: Asia's Best Pastry Chef, won by Singaporean chef Angela Lai from Tairroir in Taipei; and Asia's Best Female Chef, won by Deaille Tam from the new Shanghai restaurant Obscura. And, of course, ahead of the announcement of the 2021 edition of Asia's 50 Best Restaurants, the organizers revealed its first winner of the new 'Icon Award', which is none other than Bangkok's own Queen of Street Food Jay Fai – a true local legend!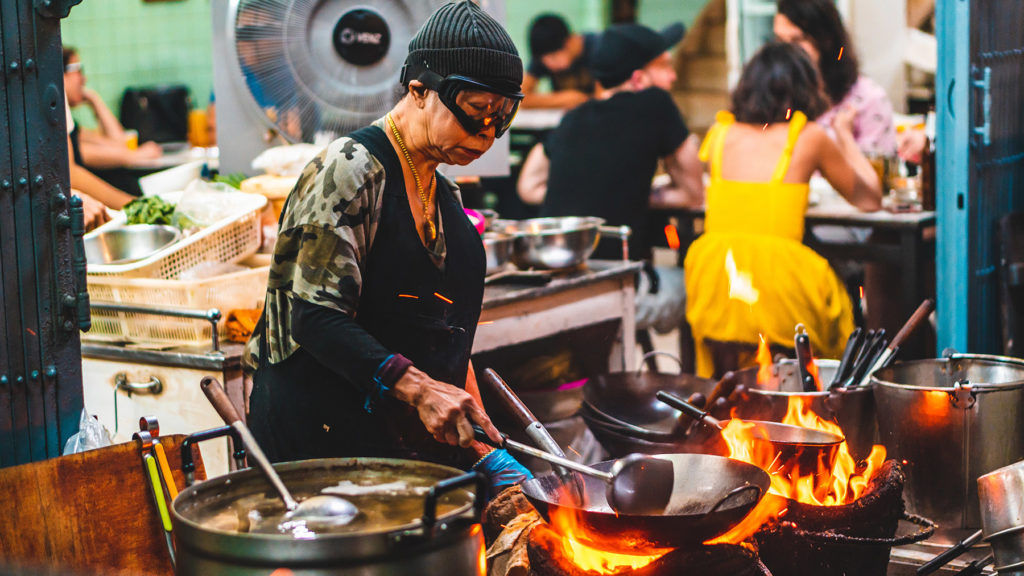 Below is the full list of winners in the Top 50:
50. Wing Lei Palace, Macau
49. Toyo Eatery, Manila
48. Seventh Son, Hong Kong
47. Lung King Heen, Hong Kong
46. Gaa, Bangkok
45. Shoun Ryugin, Taipei
44. Mono, Hong Kong
43. Hansikgonggan, Seoul
42. Jaan, Singapore
41. Euphoria, Singapore
40. Labyrinth, Singapore
39. Anan Saigon, Ho Chi Minh
38. Ta Vie, Hong Kong
37. Amber, Hong Kong
36. Born & Bred, Seoul
35. Nihonryori Ryugin, Tokyo
34. 7th Door, Seoul
33. Otto e Mezzo Bombana, Hong Kong
32. Masque, Mumbai
31. Cloudstreet, Singapore
30. La Maison de la Nature Goh, Fukuoka
29. Ministry of Crab, Colombo
28. Caprice, Hong Kong
27. Ode, Tokyo
26. JL Studio, Taichung
25. Belon, Hong Kong
24. Logy, Taipei
23. Zen, Singapore
22. Fu He Hui, Shanghai
21. Raw, Taipei
20. Nusara, Bangkok
19. L'effervesence, Tokyo
18. Indian Accent, New Delhi
17. Neighbourhood, Hong Kong
16. Vea, Hong Kong
15. Mume, Taipei
14. Burnt Ends, Singapore
13. Les Amis, Singapore
12. Sazenka, Tokyo
11. Sorn, Bangkok
10. Mingles, Seoul
9. Narisawa, Tokyo
8. La Cime, Osaka
7. Florilege, Tokyo
6. Suhring, Bangkok
5. Gaggan Anand, Bangkok
4. Le Du, Bangkok
3. Den, Tokyo
2. Odette, Singapore
1. The Chairman, Hong Kong