Chinese food has expanded its influence all around the world, yet Bangkok must be one of the cities that has the largest varieties of options available, from authentic and original to progressive Chinese.
Not only reserved for Lunar New Year dining, Chinese food is perfect for multiple occasions: a weekend family get-together, a friends' reunion, a business lunch, or an indulgent all-you-can-eat meal. Fortunately for Bangkokians, we're spoiled for choice when it comes to Peking duck, dim sum, and premium abalone. These are the Chinese and Cantonese restaurants in Bangkok that utilise only the finest ingredients to bring true joy to the table.
[Hero and featured image credit: Yu Ting Yuan]
Where to Find the Best Chinese and Cantonese Food in Bangkok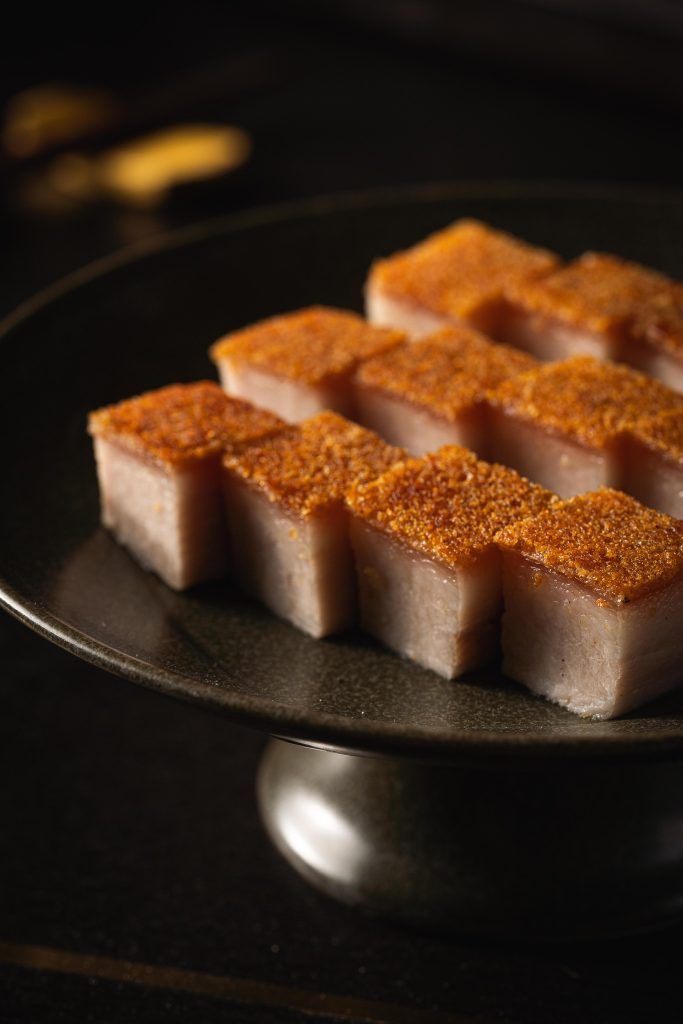 The world's first luxury Chinese restaurant to expand from East to West has now arrived in Bangkok. Mott 32, named after the Chinese store on 32 Mott Street in New York, serves modern Hong Kong delicacies that possess a touch of 'wow' in every dish. The Crispy Roasted Pork Belly is among the must-tries, with limited servings per day. Several dim sums, such as the Soft Quail Egg, Black Truffle Siu Mai, are also proven show-stoppers.
Mott 32 is located at The Standard, Bangkok Mahanakhon. It opens daily from 11.30am-2.30pm and 5.30pm-10.30pm. One-Michelin-starred Yu Ting Yuan is an elegant Cantonese restaurant situated inside the Four Seasons Hotel Bangkok at Chao Phraya River. It is the first Chinese restaurant in Thailand to gain a Michelin star, and it's easy to see why, with an offering inclusive of mouthwatering dishes like Traditional Peking Duck, Barbecue Suckling Pig, Foie Gras with Abalone Sauce and Pan-fried Mayura Beef. Don't know where to start and want a taste of all? Opt for the set menus, such as the Dim Sum Set Lunch, Chef's Tasting Menu, or Cantonese Tasting Menu.
Yu Ting Yuan is located in Four Seasons Hotel Bangkok at Chao Phraya River. It opens daily from 11.30am-2.30pm and 6pm-10.30pm.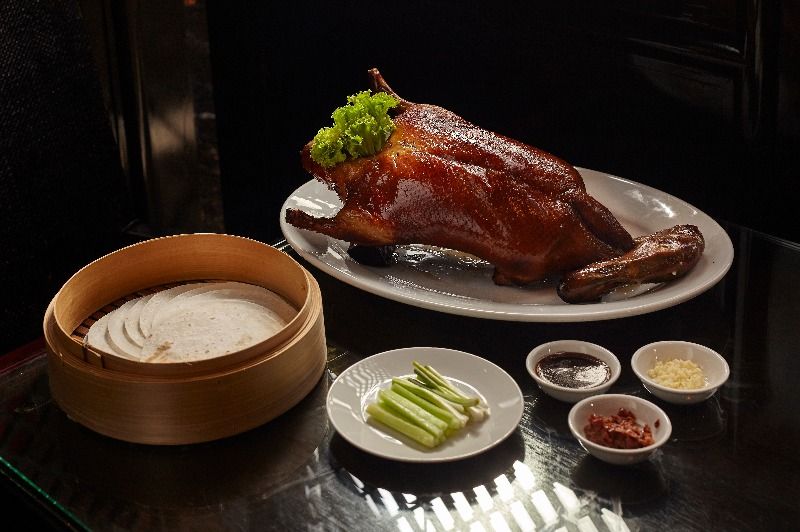 If you're a Peking duck aficionado, Fei Ya challenges you to try their Lychee Wood-roasted version. Fei Ya, which means 'flying duck,' cooks up classic and modern Chinese food and serves up a uniquely diverse menu for guests to try. Expect everything from Jelly Fish and Deep-fried King Prawns in Salted Egg Sauce, over to Pan Fried Beef Rib Eye and a long list of dim sum.
Fei Ya sits inside the Renaissance Bangkok Ratchaprasong Hotel. It opens daily from 11.30am-3pm and 5.30pm-9.30pm.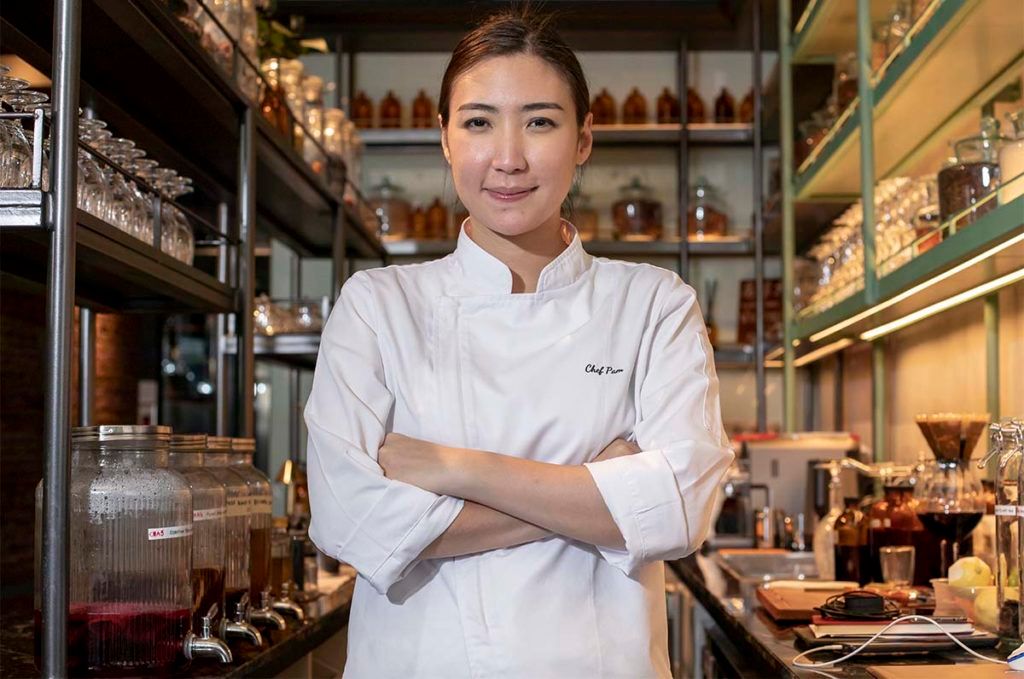 Don't let the surrounding fool you, because inside the crowded district of Yaowarat-Sampeng is a restaurant founded by Top Chef Thailand's Chef Pam Pichaya Utharntharm. The family's heritage building has been renovated into a fine dining restaurant, offering an interesting juxtaposition of sorts. Unlike other places, Potong is far from a traditional Chinese restaurant, for all the dishes are Chef Pam's reinterpretation of overseas Chinese food assembled through modern cooking techniques. This progressive Thai-Chinese restaurant serves up 20 inspiring dishes as part of Chef Pam's Tasting Menu, including dishes such as Corn Broth and Abalone, Fish Maw and Scallop, Hay Aged Duck, and many more.
Potong opens Thursday-Monday from 5pm-11pm.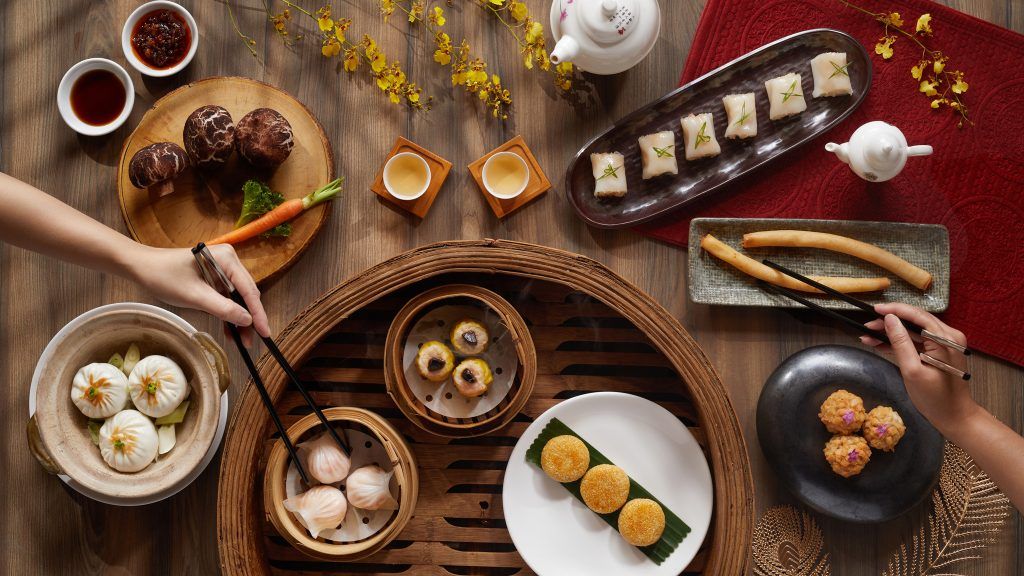 Reopening with a new concept, Mei Jiang is back with authentic Cantonese menus with modern twists as well as plant-based cuisine that bears sustainability at the core. The new menus are crafted with the finest ingredients, available from delectable dim sum to wok-style dishes.
Mei Jiang is located inside The Peninsula Bangkok. It opens Wednesday-Sunday from 6pm-10.30pm.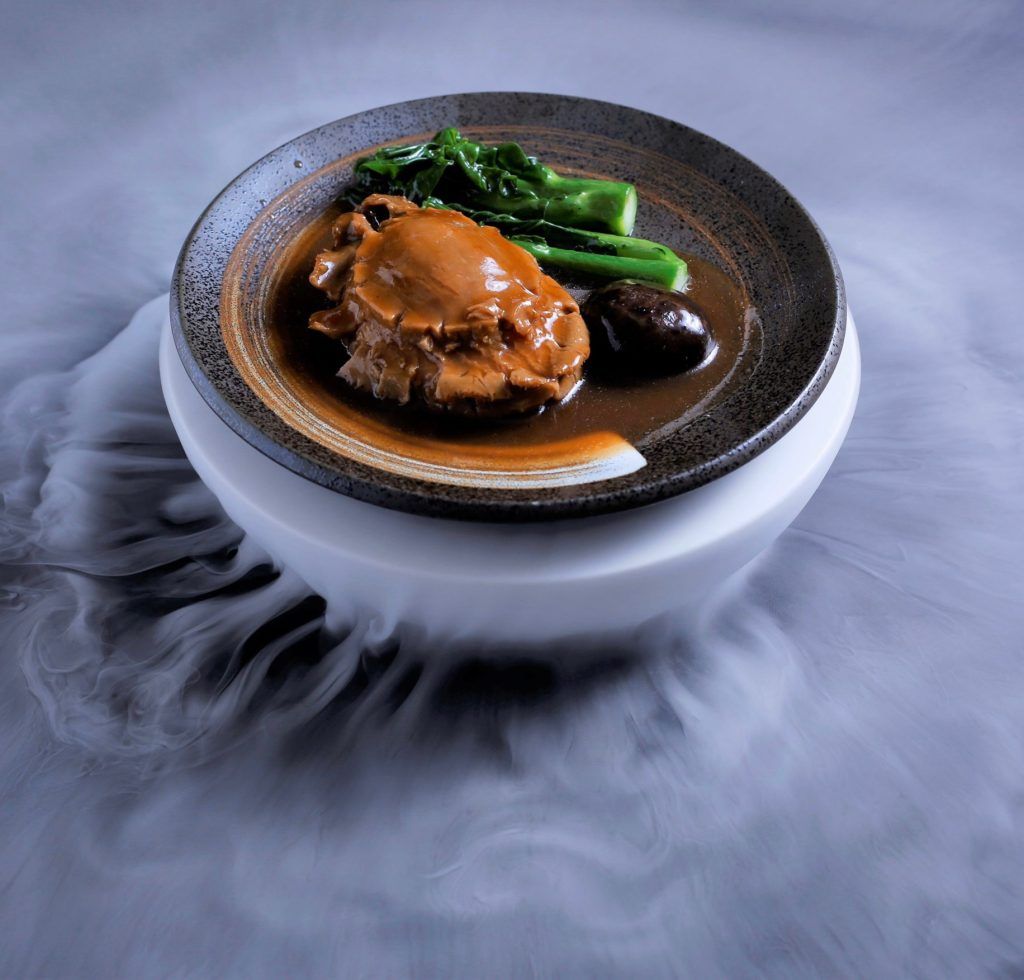 The Silk Road presents the concept of 'Modern Authenticity,' whereby chefs attempt to bring age-old recipes to modern diners. Among the sumptuous Cantonese dishes with modern flair, the signature Peking Duck is the one of the most highly recommended, for the Chinese wine-marinated duck is tender but crispy at the same time. The restaurant also comes up with different set menus, business lunch sets, and a la carte menus to cater to different occasions as well.
The Silk Road is situated inside The Athenee Hotel. It opens daily from 11.30am-2.30pm and 5.30pm-10pm.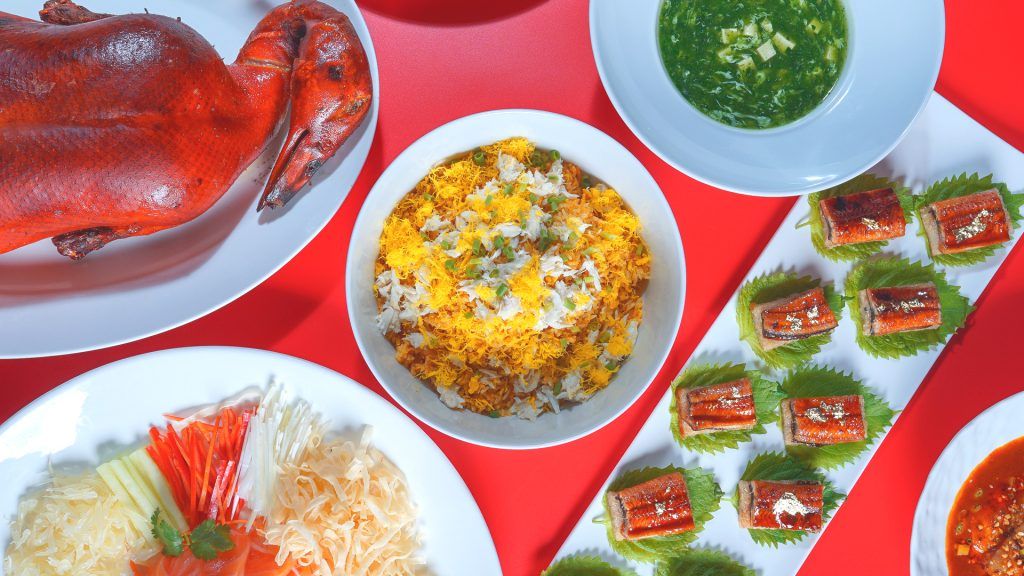 Helmed by Executive Chef Leslie Du, Man Ho Chinese Restaurant serves up time-honoured recipes under artful presentations. In this traditional oriental ambience, guests will find all the family-gathering essentials and more, such as honey glazed premium barbecue pork, chilled drunken chicken, fried fish maw with crab meat, and whole suckling pig.
Man Ho Chinese Restaurant is located inside JW Marriott Hotel Bangkok. It opens Monday-Friday from 11.30am-2.30pm, Saturday and Sunday from 11.30am-3.30pm, and daily from 5.30pm-10.00pm.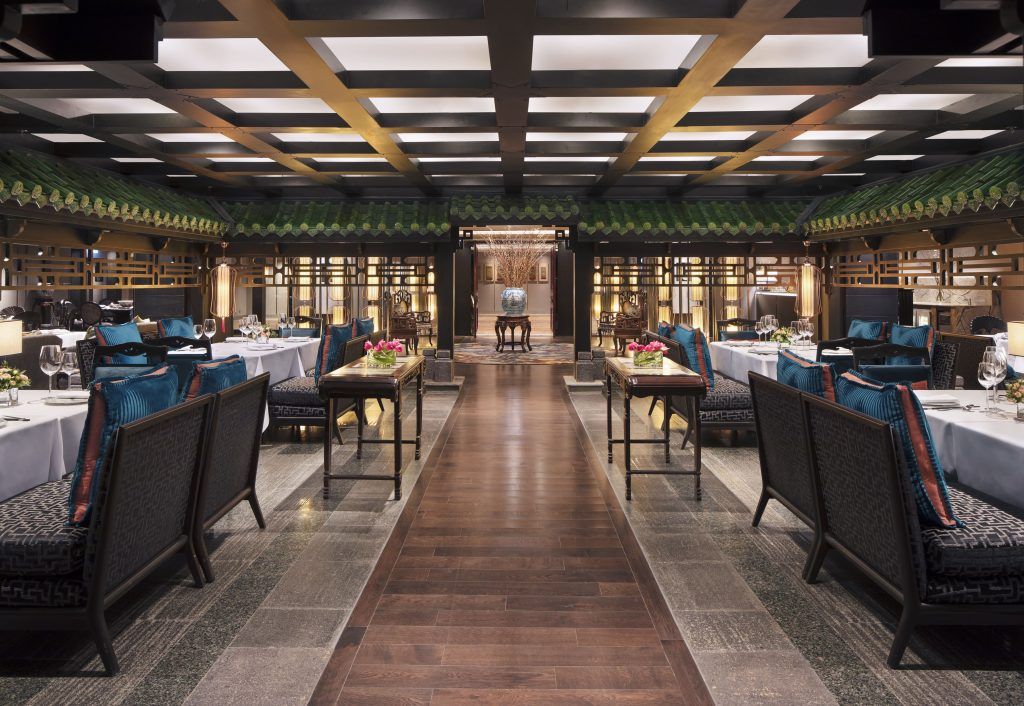 Pagoda Chinese Restaurant has to top your list of family-friendly restaurants. Under the lead of Chef Oscar Pun, the culinary team aims to deliver sumptuous Chinese delicacies that don't compromise on authentic recipes. Share the Steamed Mud Crab Sticky Rice in Lotus Leaf with your companion, and finish off with Steamed Sweet Pumpkin Cream in Young Coconut and Gingko Nuts. The spacious venue provides different sizes of private rooms ideal for intimate family time.
Pagoda Chinese Restaurant is located inside Bangkok Marriott Marquis Queen's Park. It opens daily from 11.30am-2.30pm and 6pm-10pm.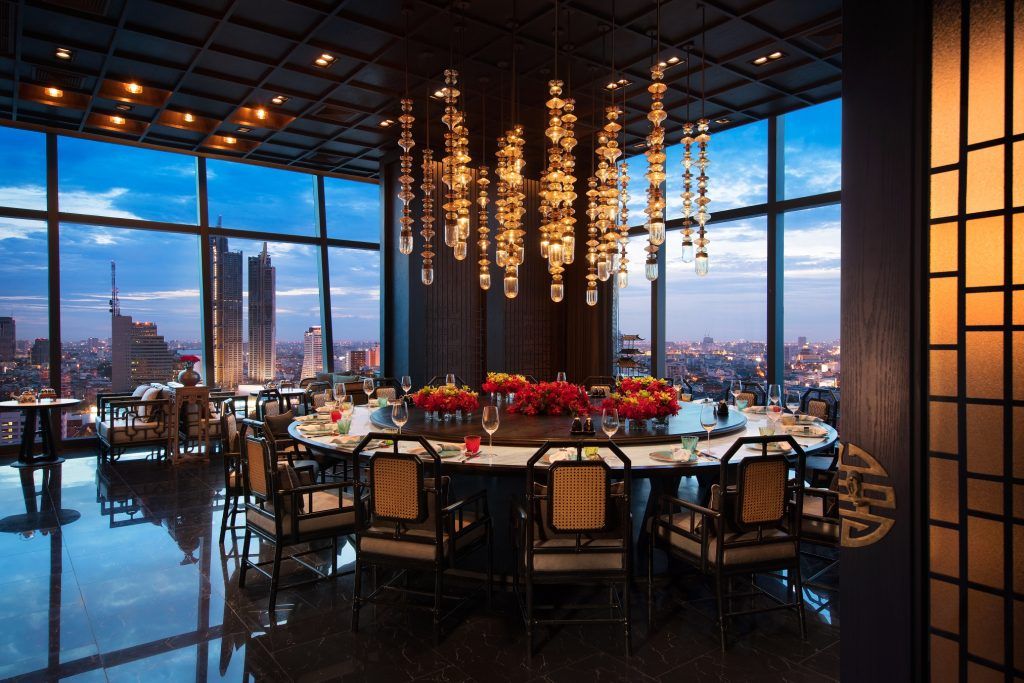 Perched high up on the 32nd floor, Yào Restaurant surrounds its guests with a modern Shanghainese ambience upon entry. Guests can find all the Cantonese and Shanghainese classics and more, including Chinese Afternoon Tea and cocktails served at Yào Rooftop Bar. Thus, the place is suitable for several occasions, from a family dinner, to a friendly catch-up over afternoon snacks.
Yào Restaurant is situated inside Bangkok Marriott Hotel The Surawongse. It opens daily from 11.30am-2.30pm and 6pm-10pm.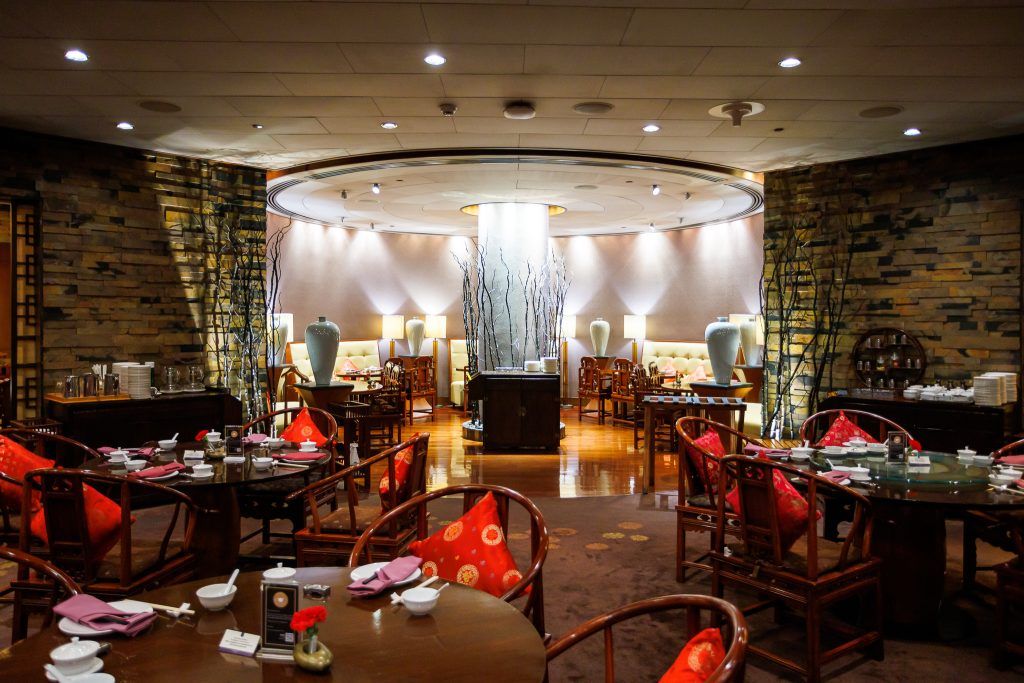 The award-winning Liu Restaurant welcomes diners with a beautiful red interior and a laid-back setting. Chef Andy Fung and his team are always busy creating fresh-made dim sum and curated BBQ specialties daily. Although the most talked-about menu is the signature Peking duck, the foodies also go crazy over the Dim Sum All-You-Can-Eat Lunch.
Liu Restaurant is located inside Conrad Bangkok. It opens daily from 11.30am-2.30pm and 6pm-10pm.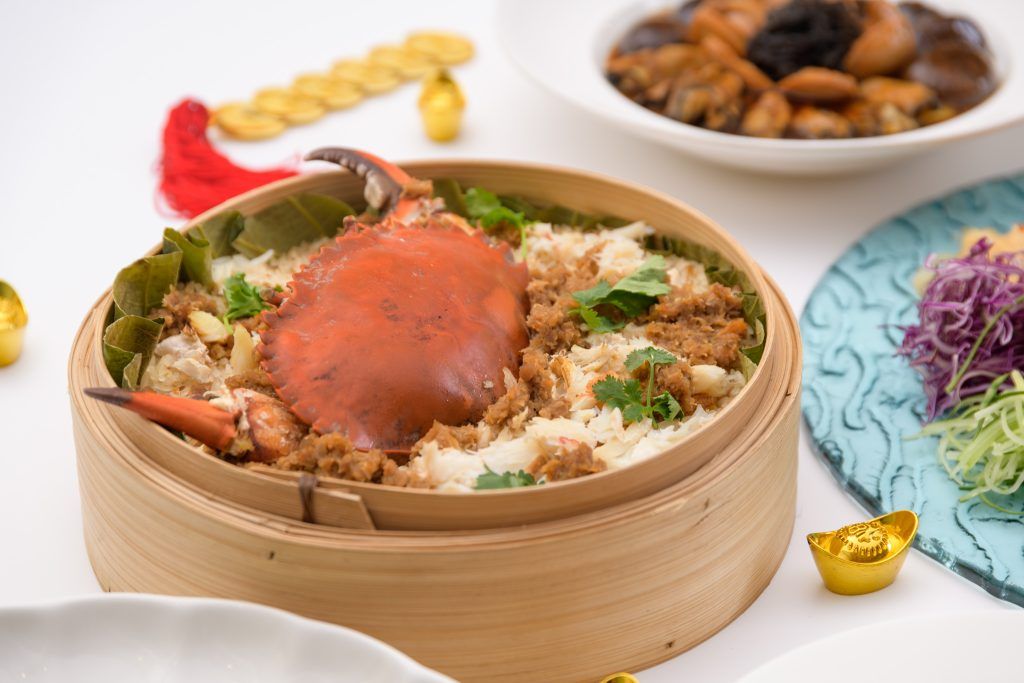 Shang Palace remains the crowd's favourite for many generations, and that is testament to the timelessness its dishes offer. From Stewed Pork Belly with Quail Eggs to Traditional Peking Style Oven Glazed Goose, the menu here is vast and wild. If you can't decide on the a la carte dishes, go for the All-You-Can-Eat Dim Sum Weekday Lunch for unlimited Cantonese savouries and sweets.
Shang Palace is situated inside Shangri-La Bangkok. It opens daily 11.30am-3pm and 6pm-10pm.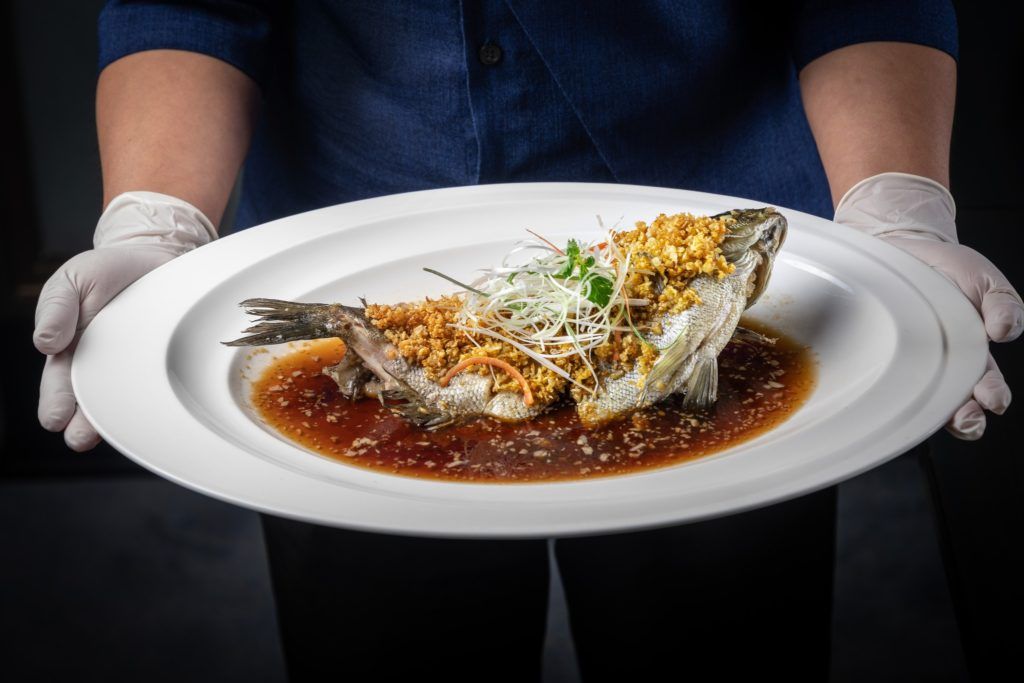 Following the opening of the Carlton Hotel in Bangkok, the Cantonese restaurant Wah Lok follows in the footsteps of its sister property in Singapore. Executive Chef Lam Kok Weng from Singapore serves guests here with many of his award-winning dishes. Prepare to feast on favourites like Fresh Abalone, Bird's Nest Soup, Roast Meats, and a vast selection of dim sum. Especially for the Lunar New Year, the restaurant currently offers two special menus.
Wah Lok is located inside Carlton Hotel Bangkok Sukhumvit. It opens daily from 11.30am-2.30pm and 6pm-10.30pm.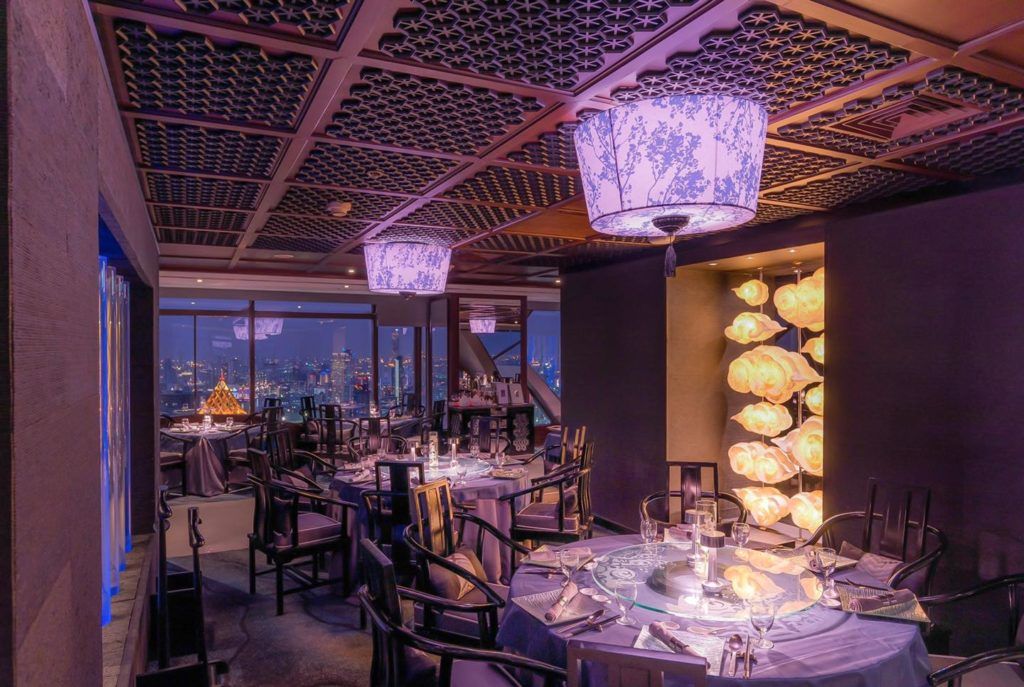 Dine as high up as the 59th floor of the Banyan Tree Hotel Bangkok at Bai Yun restaurant. The delicacies served here follow classic Cantonese recipes with a modern twist, so you can expect items like Shredded Abalone in Tropical Fruit Salad, Sautéed River Prawn and Essence of Black Chicken, Conpoy, Ginseng Broth. Although these highlight dishes are noteworthy, Bai Yun's All-You-Can-Eat Dim Sum Buffet is definitely the most popular for both lunch and dinner. If you plan on coming here, don't forget to book a table by the window, and enjoy your meal with a panoramic city view.
Bai Yun is located inside Banyan Tree Hotel Bangkok. It opens daily from 11.30am-2.30pm and 6pm-10.30pm.