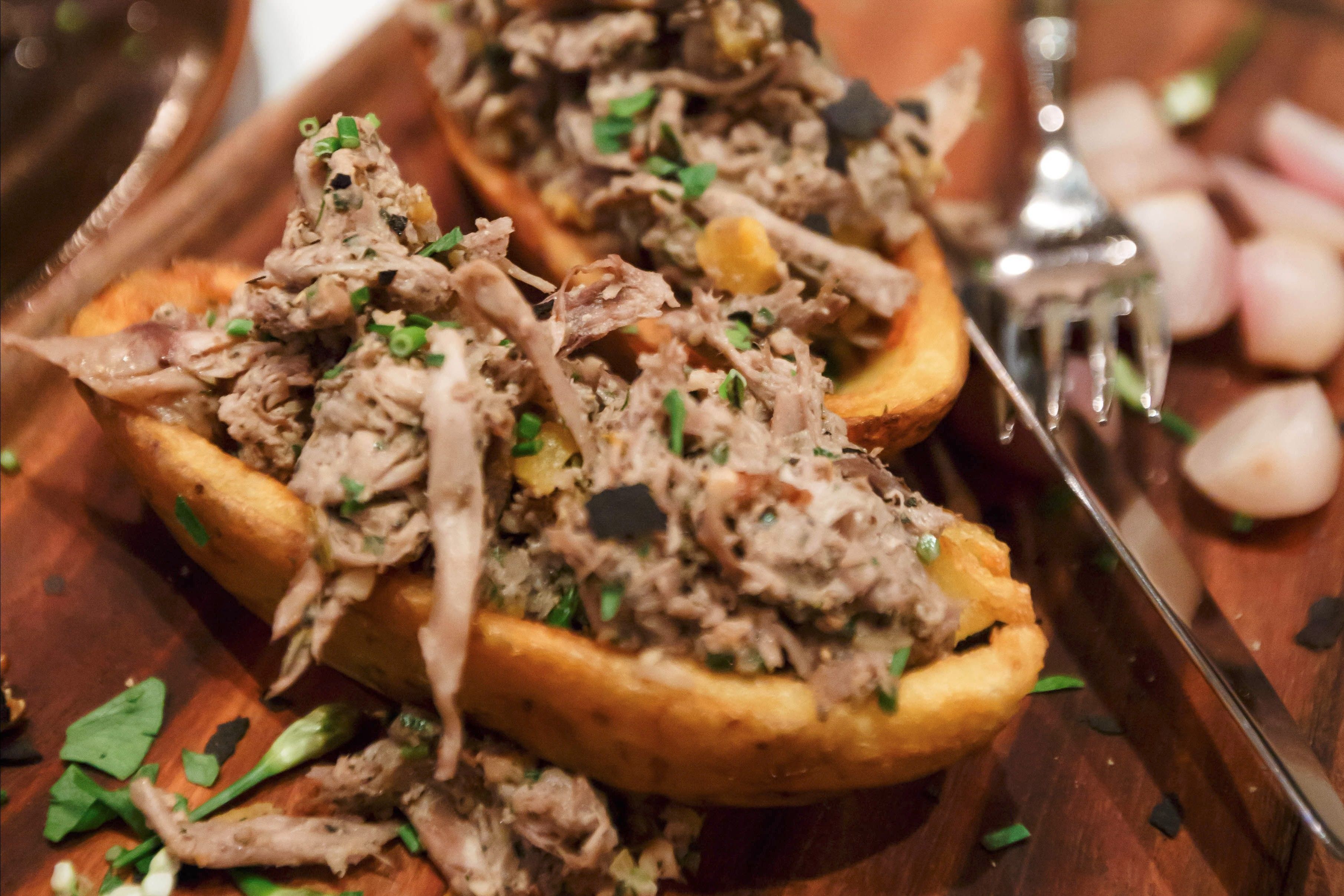 Part 1: Bunker. Photography by Kaan Suchanin
With most of Silom and Sathorn remaining stagnant amongst Bangkok's rapidly developing dining scene, Sathorn Soi 10 and 12 have enjoyed almost more restaurant openings in the past two years than the rest of the area put together, and have quickly become one of the hottest places in the city for good food and even better drinks.
Prestige recently visited four of the most talked about locations along Sathorn Soi 10 and 12 to see how many of these spots can hold their own with Bangkok's best restaurants.
Where: Sathorn Soi 12
Open: 5pm-midnight
The compact 38-seater Lady Brett has established itself over the last two years as the best barbeque restaurant to be found anywhere on the two streets – comfortably beating out Kai just down the road. It's transformed a bit since opening a few years ago, changing chefs and cutting down the menu. You can expect lots of tasty grilled meats, one of the cheapest tomahawk steaks in town and a concise cocktail menu.
The Experience
Lady Brett was the first stop of the night, and it's probably best left that way. Unlike Bunker, this is not a spot where you want to sit and sip cocktails all night long (leave that for U.N.C.L.E upstairs). The braised beef cheek with garlic mashed potatoes drizzled in red wine reduction impressed by retaining a noticeable beef flavour despite a lengthy slow-cook, and it would've been the star of the table if the Caesar salad didn't surprise everyone with its welcome tangy dressing and succulent and crispy grilled chicken.
The Verdict
If you are craving heavy grilled meats and you don't want to venture outside of Soi 10, this is your spot. Don't expect any trendy buzz or packed house, things have clearly slowed since the restaurant hit the ground running two years ago. With all of that said, Lady Brett is built for a satisfying, full meal, and gets the job