To celebrate International Women's Day, we sit down with Natsuko Shoji, the 2022 recipient of the Asia's Best Female Chef Award by Asia's 50 Best Restaurants. Read on for what the Japanese chef behind the renowned Été restaurant in Tokyo has to say about challenging gender stereotypes, fighting prejudice in the kitchen, and using her "summer child" energy to rise to the top of the industry.
Voted by over 300 members of the Asia's 50 Best Restaurants Academy, Natsuko Shoji joins the team of power women who have previously been named Asia's Best Female Chef, such as Thailand's very own Chef Bo Songvisava, Chef Bee Satongun, and Chef Garima Arora. In an industry very much still dominated by male chefs, it is a prize that is gaining more and more attention, and with Natsuko Shoji named the recipient of this year's award, also sheds a spotlight on a country where the kitchens are mostly helmed by men.
In some way, this makes the young Japanese chef's story all the more impressive.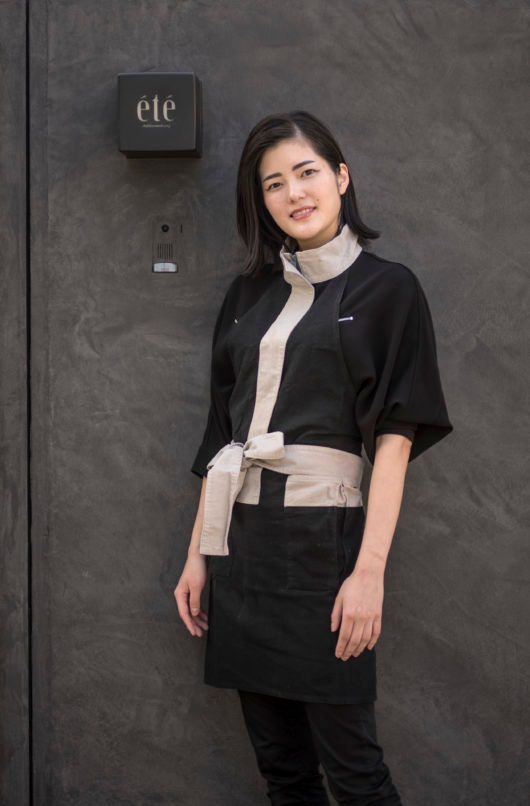 Beginning her career at the French-inspired Florilége in Tokyo, Natsuko Shoji spent several years alongside chef and owner Hiroyasu Kawate, before opening Été in the city's very trendy Shibuya neighbourhood. Été quickly rose to fame, as Shoji's signature fashion cakes garnered the attention of dessert lovers and designer brand insiders alike. Her creations paid a beautiful tribute to the fruit and fashion of the seasons, each presented in a small black box, delicately crafted to resemble a jewellery box. Like a real hidden gem, these treats were served at the then four-seat restaurant to discerning diners, renowned chefs, and even the occasional celebrity.
Intimate, indulgent, and an artful experience in itself, Été has now expanded into a six-seat restaurant, where Shoji herself serves her guests. Named Asia's Best Pastry Chef in 2020, her current 10-course menu combines both sweet and savoury courses, proving in a very short time her rise from a small pastry kitchen to a larger playing field.
Read on for more of Natsuko Shoji's journey to becoming Asia's Best Female Chef 2022, and the challenges, struggles, and stereotypes she has strongly overcome.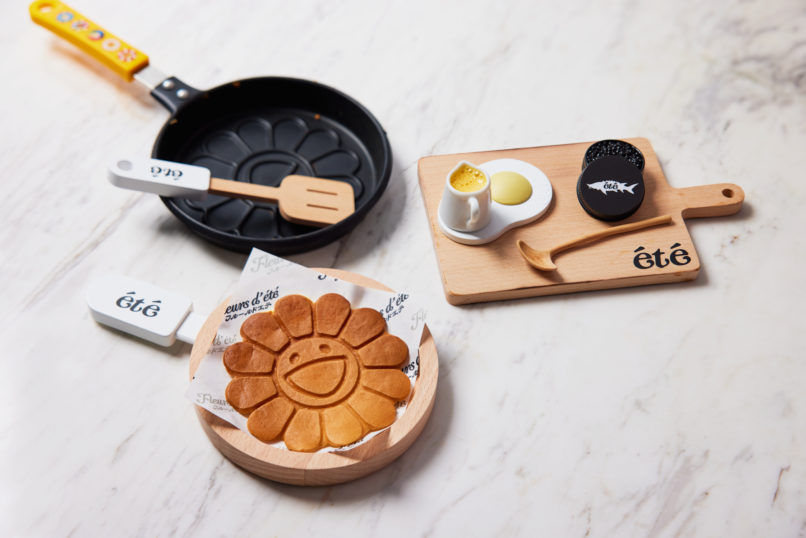 What is it like to be a female chef in 2022? 
Due to Covid-19, it's been a difficult year for everyone in this industry. I'm humbled and thankful to the support of the diners, staff, and my family.
The status of female chefs in Asia is still in the early stages of transformation. I've often been asked "who is a Japanese female chef you look up to?" It is very hard to say, since there are not many female chefs in Japan, especially ones who are running their own business like me. That's why I hope I can be a role model to the younger generation of females.
Do you think there are any particular challenges to being a female chef? If yes, what are they?
One challenge I faced was when I tried to get a loan to open a restaurant. I was just a young female and faced prejudice and discrimination because of my gender and age, and so couldn't receive a decent loan when I first started. My first shop ended up being a tiny room in an apartment.
Despite this challenge, I resolved to keep creating masterpieces and was honoured to receive acknowledgement and recognition eventually. By creating my signature mango tarte, a dessert now known worldwide, despite the challenges I faced, I think I have proven that even a young female chef can reach their goals.
Who has inspired or influenced your culinary journey?
When I visited the restaurant of my friend and chef, Vicky Lau, in Hong Kong, I saw there was a space for her child to play right next to the kitchen. I really respect her doing both, being a good mother and running a restaurant all the while being evaluated by those in the global culinary scene.
Thanks to Chef Vicky, I feel like I've found a silver lining in the future of female chefs. In my time as a female owner-chef, I thought it would be impossible to take time to get married and have a child. But Vicky actually achieved it. This has led me to consider how I can contribute to building a support system for female chefs and female kitchen staff.
Although she hasn't mentored me directly, someone else that deeply inspires me and my work is Chef Dominique Crenn, the first female chef to receive two Michelin stars (she recently gained her third star). Her project promoting sustainable eating and environmentally-friendly cooking is commendable. Because of her hard work and efforts, she won the title of World's Best Female Chef, raising the bar for females in the culinary world. She is a role model for me in this respect.
Chef Dominque's attitude to society has had a huge impact on me over the years too. In Japan, LGBTQ issues are not something that is openly talked about, but when she came out, it gave hope to the LGBTQ community. She's also a breast cancer survivor and wasn't afraid to announce it when she found out. Having had cervical cancer in the past, I understand how it would take courage to announce it.
What is the story behind Été? How did it all begin?
I was 23 years old when I opened Été in 2014. I then converted it into the restaurant in 2015.
Été is the French word for summer, because my name, Natsuko Shoji, means "summer child." I wanted my business to be successful and so I named it Été so customers can know and remember my name easily.
Tell us about your signature cakes that bring together fashion and dessert. What inspired these?
I've found that there are many similarities between the culinary and fashion worlds – both heavily rely on craftsmanship. I make cakes using beautiful Japanese fruits. Having visited many farms, I've found that it requires the tireless work of farmers to grow these fruits. From day to night, they take care of the farm harvesting the fruits only once a year. For me, these Japanese fruits are like jewellery made with craftsmanship. I consider myself a craftsman, and I try to make every fruit shine with my technique.
Fashion is also based on craftsmanship. If you carefully look at an item of clothing, you can see how much work was put into it. A fashion designer can showcase their own worldview on a magnificent scale through their fashion collection. I would like to give the same impression to my customers. In that way, I'm inspired by fashion.
My restaurant interior was designed through collaborations with top artists, which change seasonally. I believe that art pieces also require craftsmanship so I try to connect and incorporate different styles of artistry in my restaurant.
Moving forward, what is the most interesting movement you see in the food industry? 
I'd like to see more restaurants with a small number of seating, like my restaurant! This would be an interesting movement for me.
Lastly, this International Women's Day, please give us a word of advice for aspiring female chefs:
Originality is born from mastering basic skills. Being a young cook in a kitchen is quite tough, but if you overcome it, there is a bright future ahead. Also, whether you realise it or not, someone sees your hard work.
It is important to let the world know that if you create a masterpiece, you will eventually get acknowledgement, regardless of the size or location of your restaurant. Even though I faced many obstacles as a female chef, I am proud to have proven people wrong by racking up achievements.
I see this award as a great opportunity to show the world my new and unique strategy of combining fashion and gastronomy. There aren't many female chefs in Japan, so I hope to be a role model to them, and give them hope that they can achieve anything they set their mind to.
This story first appeared on Lifestyle Asia Bangkok.