As part of our 'Empowered Women' coverage, Prestige profiles four fiercely determined female chefs who are each forging their own path in Bangkok's vibrant restaurant scene.
It's always been a strange paradox that a woman's place – in less politically correct times, to be sure – was in the kitchen, and yet the world's most renowned chefs were primarily men. Thankfully, times are changing and, in Thailand especially, the number of celebrated female chefs is growing every year.
Over the past decade, many of Thailand's leading ladies of gastronomy have been lauded worldwide and, in fact, the World's 50 Best List has given their annual 'Asia's Best Female Chef Award' to three Bangkok-based talents: Bo Songvisava from Bo.Lan (2013); Bee Satongun from Paste (2018); and Garima Arora of Gaa (2019). And this year, the tastemakers at 50 Best presented street food stalwart Jay Fai with their 'Icon Award', recognising her outstanding contribution to the broader restaurant industry.
Of course, these venerated talents represent just the tip of the iceberg when it comes to women in the culinary arts blazing their own trail in Bangkok (and beyond). Here are four female chefs who each add something special to this city's ever-evolving F&B scene.
CHEF TAM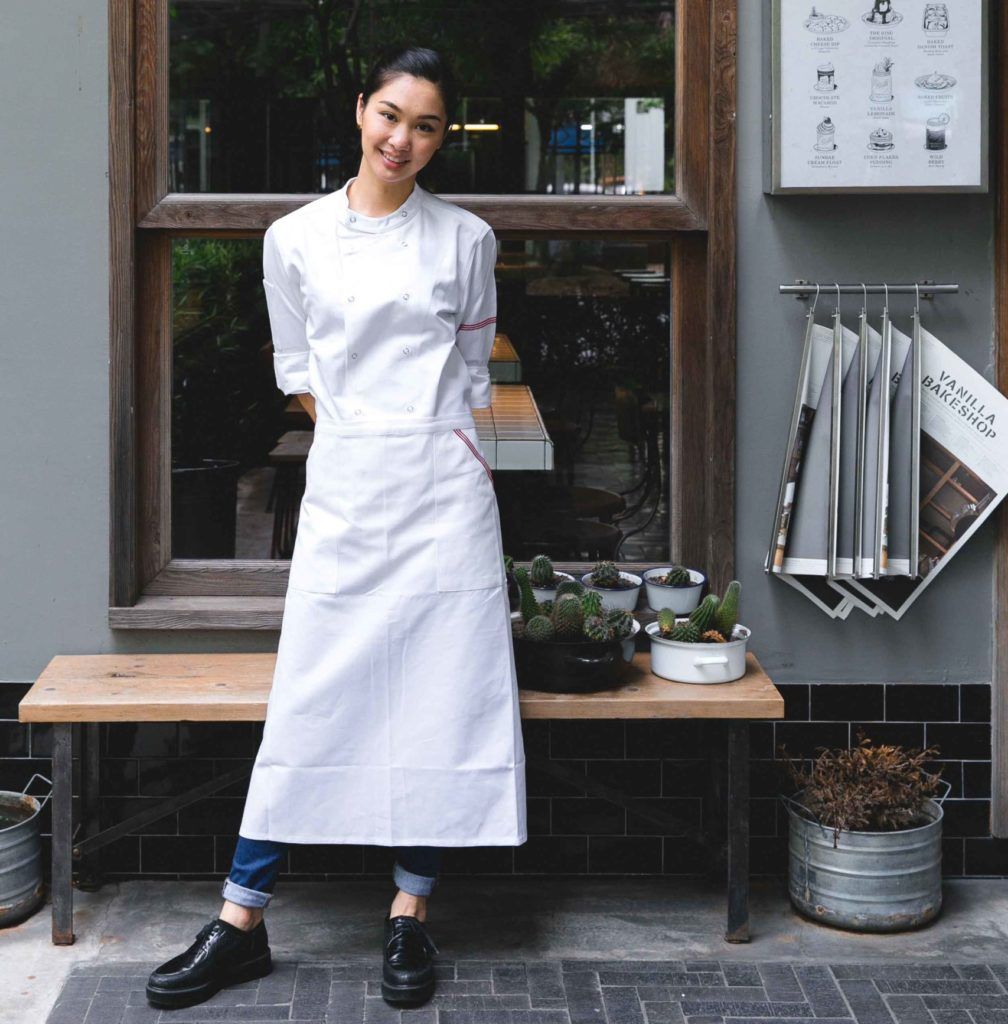 In mid-2020, Chudaree "Tam" Debhakam launched Baan Tepa Culinary Space, which turned her grandmother's old house on the outskirts of Bangkok into a 12-seat, communal chef's table experience, and was later expanded to accommodate up to 55 diners throughout. Serving up unique interpretations of regional Thai dishes with a focus on seasonal, local ingredients – some grown right on the premises – the restaurant was a hot ticket amongst local foodies but, sadly, was recently shuttered due to ongoing lockdowns (hopefully reopening by 2022).
Born and raised in Bangkok, Tam left Thailand to finish high school in the UK, and later studied nutrition at the University of Nottingham. She then went to culinary school in New York, and later worked at such prestigious restaurants as Jean-Georges, and Dan Barber's Blue Hill at Stone Barns. Upon returning to Thailand in 2017 she became interested in farming and agriculture, and before opening Baan Tepa Culinary Space she did several pop-up events, and even competed on Top Chef Thailand. The now 28-year-old admits that being a woman in her field does pose a unique set of challenges. "I certainly feel like it's a lot harder sometimes to be taken seriously," she says, "and I do have to think twice about what I post on social media, and how that might affect people taking me seriously as a female chef. I think it's always a struggle for me, but in recent years there's been such a movement towards empowering females in their different careers."
As for her overall food ethos, education is an important factor. "We use rare and wild ingredients that are not as common in Thai cuisine; presenting them in a new light, a new perspective," she explains. "I have a very strong relationship with the farmers and my producers, so that's something I always talk about with the guests when they come to eat. I take pride in telling the stories of the producers. When the customers see and understand how long it takes to produce – you know, the lifecycle of a plant – that goes into the whole system of learning about not wasting."
CHEF SOM Originally from Prachuap Khiri Khan, Jutamas "Som" Theantae grew up in Bangkok and has, in her 23 years as a professional chef – both in Thailand and abroad – made quite a name for herself as someone who's not afraid to push the epicurean envelope. She's currently the chef and owner of Karmakamet Conveyance, an intimate, second-floor fine dining space located on Sukhumvit Soi 49, where diners are presented with intricately crafted and always unpredictable set menu dinners that change every few months.
Chef Som is a deep thinker when it comes to her food, and she encourages her customers to thoroughly ponder each inventively conceived course as well. Her tasting menus of late completely sidestep listing any ingredients, instead giving only cryptic titles or poetic phrases in lieu of explanation. In turn, you're meant to experience each flavour nuance devoid of any preconceptions.
This experimental attitude, which transforms the meal into an immersive event, stems in part from Som's interest and background in art. As a young adult she spent six years living and studying in India, and graduated with a diploma in lithography. When asked what inspired her to become a chef, she explains: "It's the closest thing to painting, and I didn't end up following that path so, in some ways, my being an artist has to do with creating layers in the mouth. It's like what a painter does on canvas, but I do it with food. "My food is really just about the taste. It is not about fashion, or the plating," she goes on to say, although anyone who's dined at Karmakamet Conveyance knows that much of her tableware also eschews convention; with artfully broken dishes and strangely deconstructed forks and spoons adding a marvellous bit of Dali-esque surrealism to each meal.
When asked about obstacles or setbacks she's encountered as a female chef in a mostly male dominated profession, she admits it's never been a deterrent or looming concern. "This belief that female chefs face adversity is not there for me personally," she says, adding that it's never affected her negatively and barely crosses her mind.
CHEF MAY Born and raised in Chiang Mai, Phattanant "May" Thongthong is the Executive Chef and co-partner at Maze Dining – a playful riff on the chef's nickname – which opened a little over a year ago in the city's Phaya Thai district. In her 15-year career as a professional chef, which includes a successful run on Top Chef Thailand, winning turns on Iron Chef Thailand, and running the very popular Monkey's Kitchen and My Bistro restaurants in Chiang Mai, she admits that being a woman in a male-dominated field caused her a bit of difficulty early on. But that quickly changed.
"The old idea was that only men could do the hard work in the kitchen," she says, "but being a chef is not just about cooking. It's being able to manage the kitchen, with step-by-step planning, including the artistry that will be conveyed through each dish. It takes an imaginative person, and anyone of any gender can do it if they are capable of all of the above. And nowadays there are many female chefs who are standing at the forefront."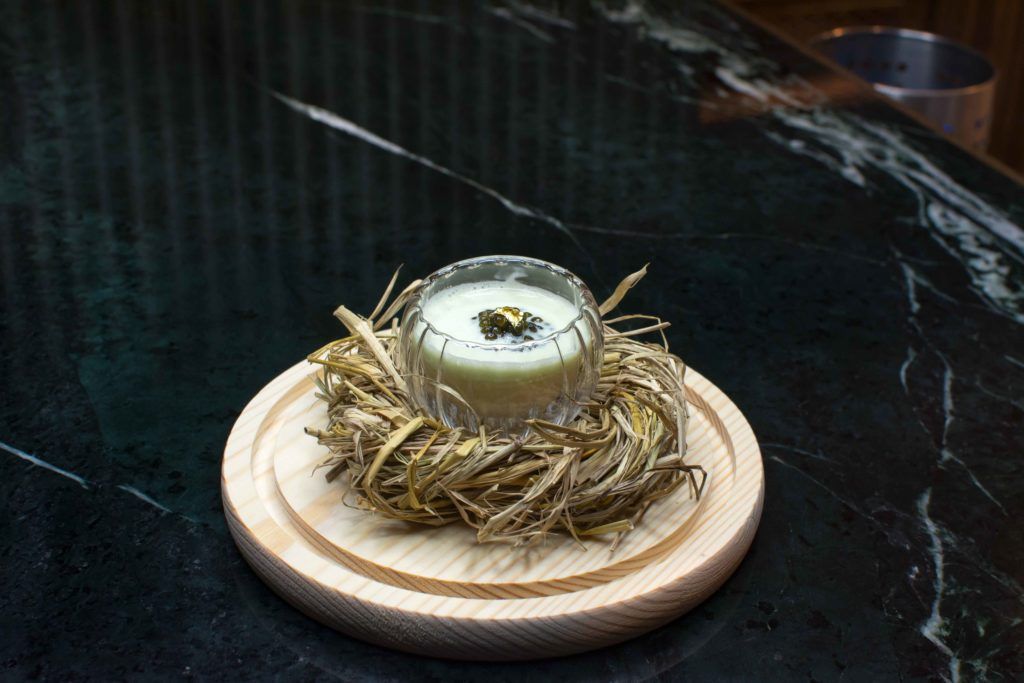 May goes on to cite childhood memories of her father's proficiency in the kitchen as one of the major influences that led to her becoming a chef. "I grew up with the picture of my father cooking for my mom and me. And that's the image I always see, to this day."
When asked what memories she hopes diners will come away with after trying her food, she's quick to answer. "I want everyone to see the intent in every detail I put in, and the effort expended to cook each part of each dish. More than just the delicious taste, in every dish of mine there must be life and love, because I love cooking! It's what I've chosen to do for the rest of my life, and I'll continue to do it until I no longer have the energy."
CHEF PAM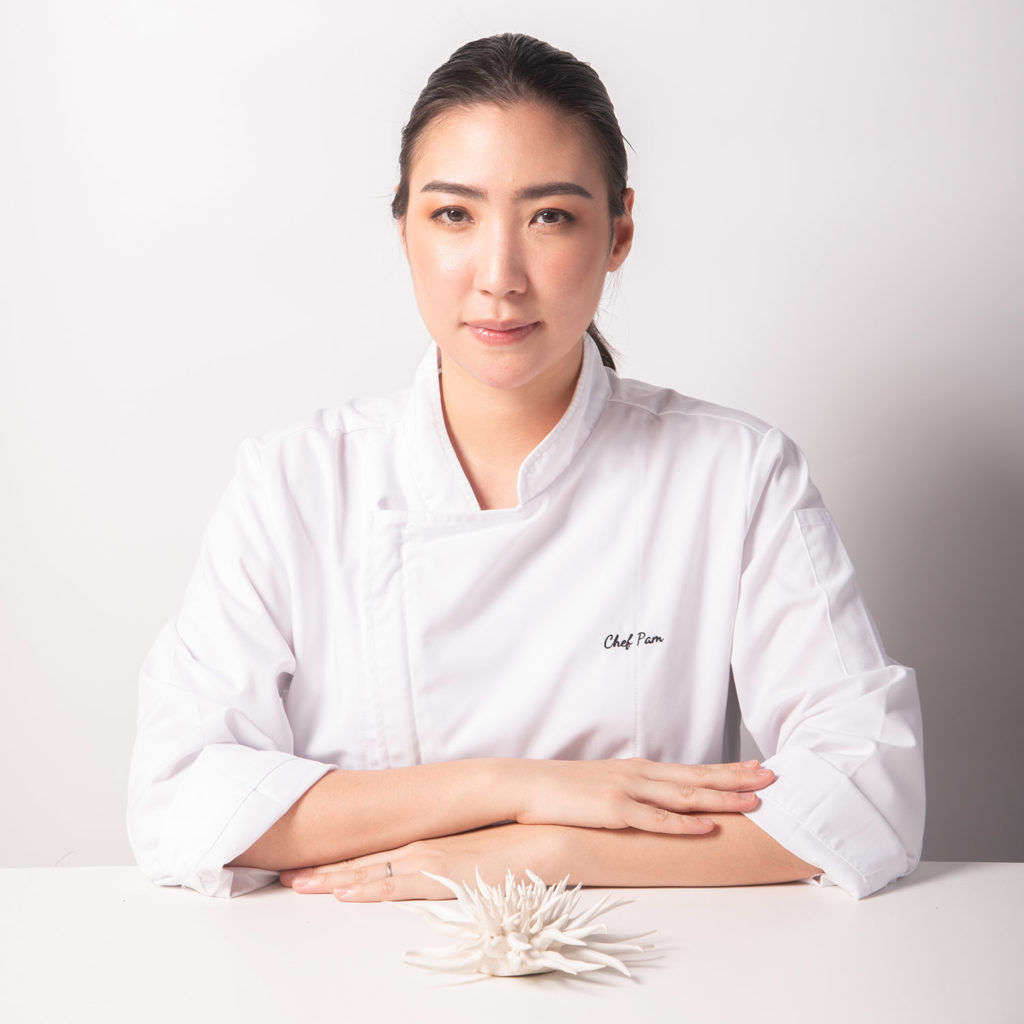 Born into a family of fourth-generation traditional Chinese herbal medicine producers, with an Australian-Thai-Chinese father and a Chinese mother, chef Pichaya "Pam" Utharntharm spent much of her early years growing up in Bangkok's Chinatown. Now, as the Executive Head Chef and owner of the newly-launched restaurant Potong, she's putting all that cultural heritage to good use, unleashing onto the city's fine-dining scene the first progressive Thai-Chinese chef's tasting menu experience.
Pam points to her mother as the major influence behind her chosen career. "I was in the kitchen ever since I can remember, cooking with my mom. As my dad was half-Australian, he was not a big fan of traditional Thai food. So, my mom has always been cooking multicultural meals, a mix of Western and traditional Thai and Chinese."
"I love cooking, and it's what I do best," she continues, recounting her time spent studying in the USA at the Culinary Institute of America, and then working in New York City at Jean-Georges (during the time when it was a three-Michelin-starred restaurant). After her return to Thailand in 2015, the now 31-year-old spearheaded a number of culinary ventures, including The Table by Chef Pam and the Texas BBQ restaurant Smoked, which is set to open its fourth branch this year.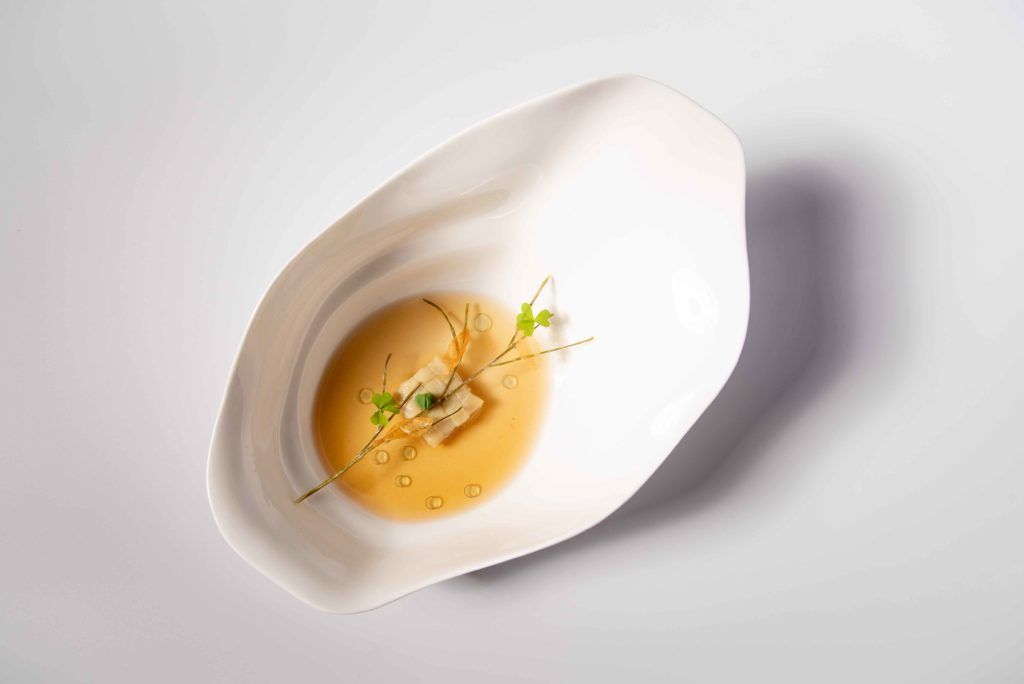 As for the difficulties female chefs sometimes face, Pam says her optimistic outlook and fierce determination made that less of an issue. "I'd always heard stories about it being a male-dominated profession, however I approached this challenge from a slightly different angle. I always saw it as an opportunity to become better. Every time I got pushed, or if there was any pressure, I'd stand right back up and give it my best.
"I believe the situation for female chefs is definitely better now. There are so many female chefs around the world that are super-talented, and media exposure has allowed us to become more empowered. And this gives hope to the next generation of female chefs."
(Hero image (left to right): Chudaree Debhakam; Jutamas Theantae; Pichaya Utharntharm; Phattanant Thongthong)
This story was first published in the August 2021 issue of Prestige Thailand.
Visit shop.burdathailand.com to purchase or subscribe for the magazine.