The idea of rejuvenation lies at the core of Baan Tepa Culinary Space, which has not only given new life to a previously abandoned old house, but has also created a wonderful and highly unique dining experience – where classic Thai dishes and ingredients are both revived and reimagined.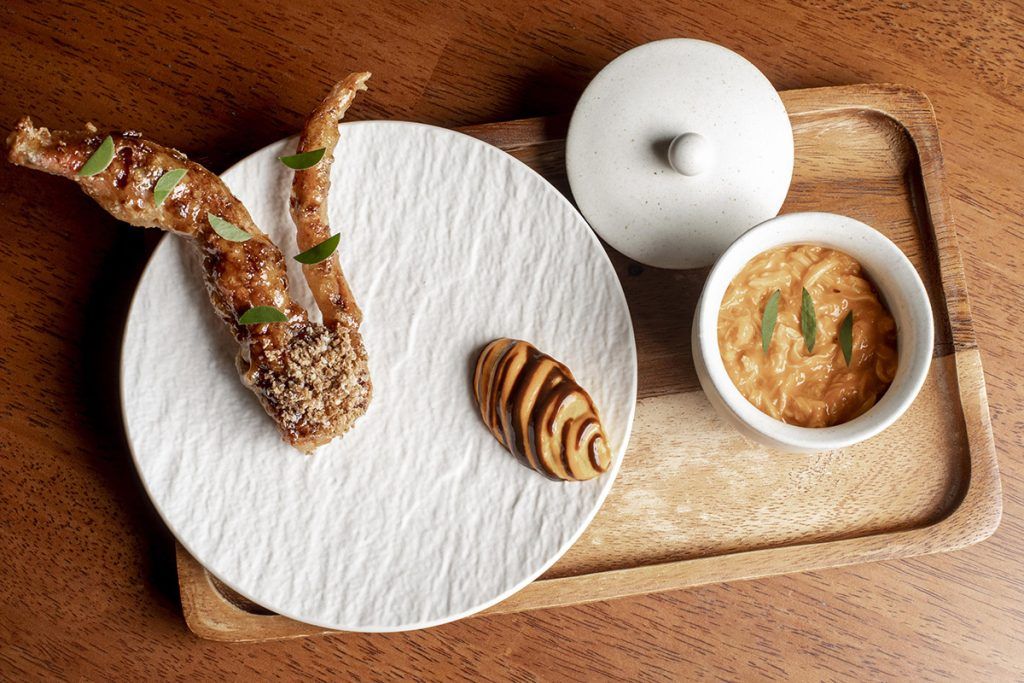 Baan Tepa Culinary Space has long been on my 'Bangkok Bucket List' of dining destinations. The first time I heard about it – back in 2019 shortly after it opened – the idea sounded instantly intriguing: a young culinary talent converting her grandmother's old house into a private chef's table restaurant, and growing many of the ingredients right in the backyard. At the same time, however, I was a bit baffled by the location; out on Ramkhamhaeng Road, just past Rajamangala National Stadium. All I could think was… if it's in the middle of nowhere and people are still raving about it, it must be amazing!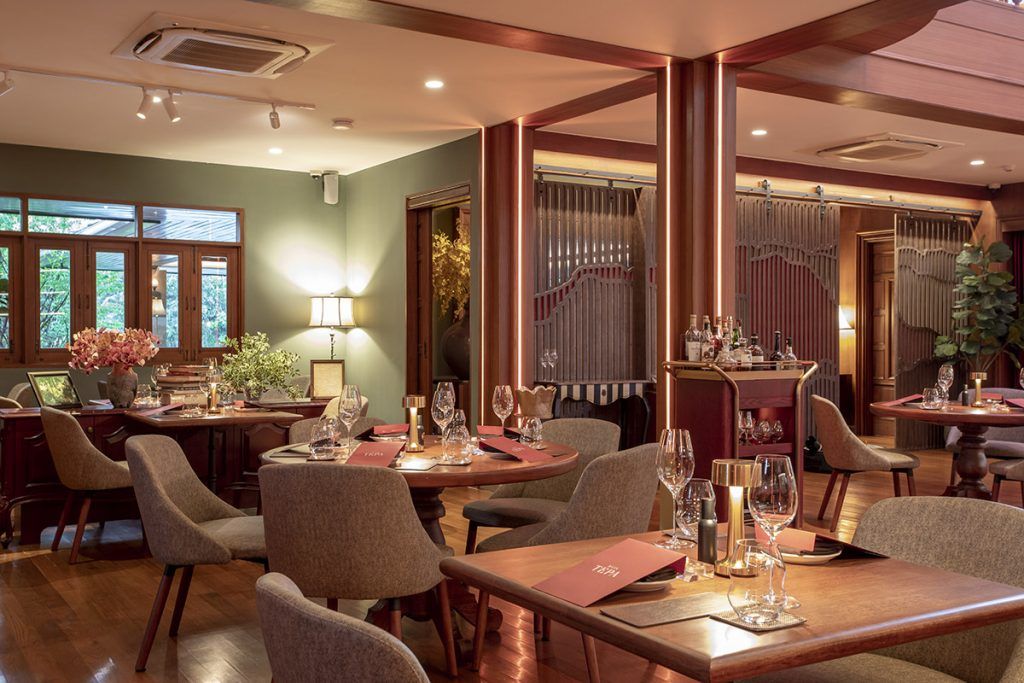 As fate would have it, it wasn't until December of last year that I finally made it to Baan Tepa, but once I stepped through the doors it was like I'd been granted an early Christmas wish. And in a way the long wait for fortuitous, as just three weeks prior to my visit the restaurant had been awarded a Michelin star, something which I couldn't wait to ask Chef Chudaree "Tam" Debhakam about.
"It still seems very surreal to have the star," she readily admits, "because for me nothing changes. So, when someone like you asks me about it, or a guest congratulates us on it, I think 'Oh yeah, we do have a star now'. So, it's nice, but it's lots of pressure too. I'm still learning to navigate it.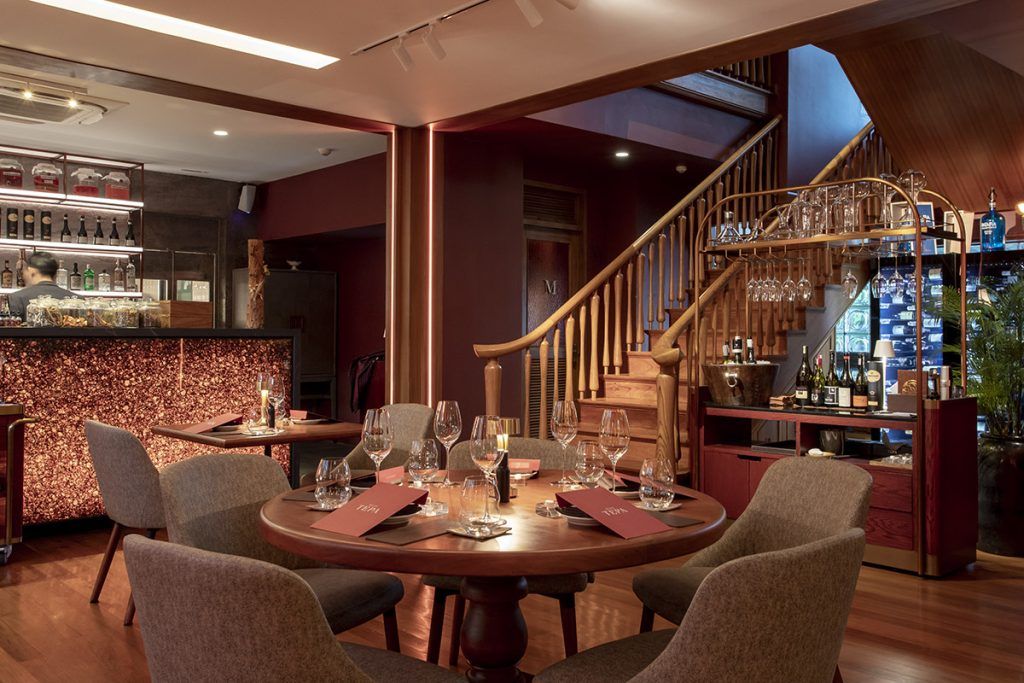 "I don't think we really knew what we were getting into when we opened this place," she continues with a knowing chuckle. "It started off as a 12-seat chef's table, and we only had six staff, including myself. And to be able to achieve all this now is really crazy. But it's an amazing achievement for the whole team."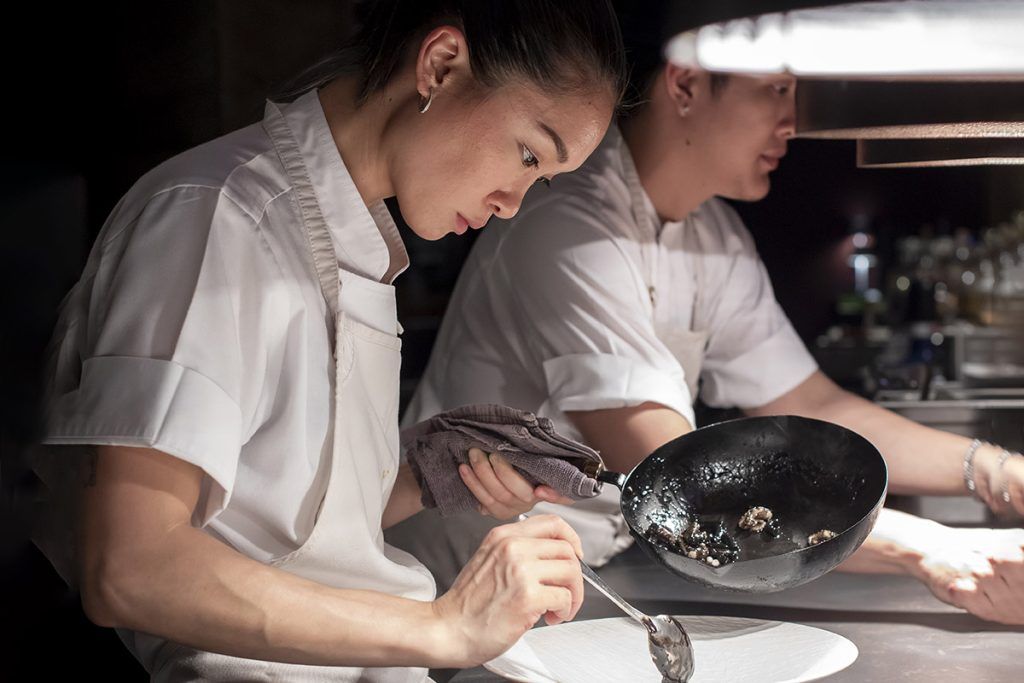 That team, incidentally, has increased to a small army of 40 persons, all of whom are busy preparing for the evening's dinner service when I arrive in the late afternoon. With the sun still shining, Chef Tam and I, accompanied by her sister Toey (who handles the restaurant's marketing, amongst other things), make a tour of the extended Baan Tepa property, starting with the organic herb and vegetable garden immediately behind the restaurant.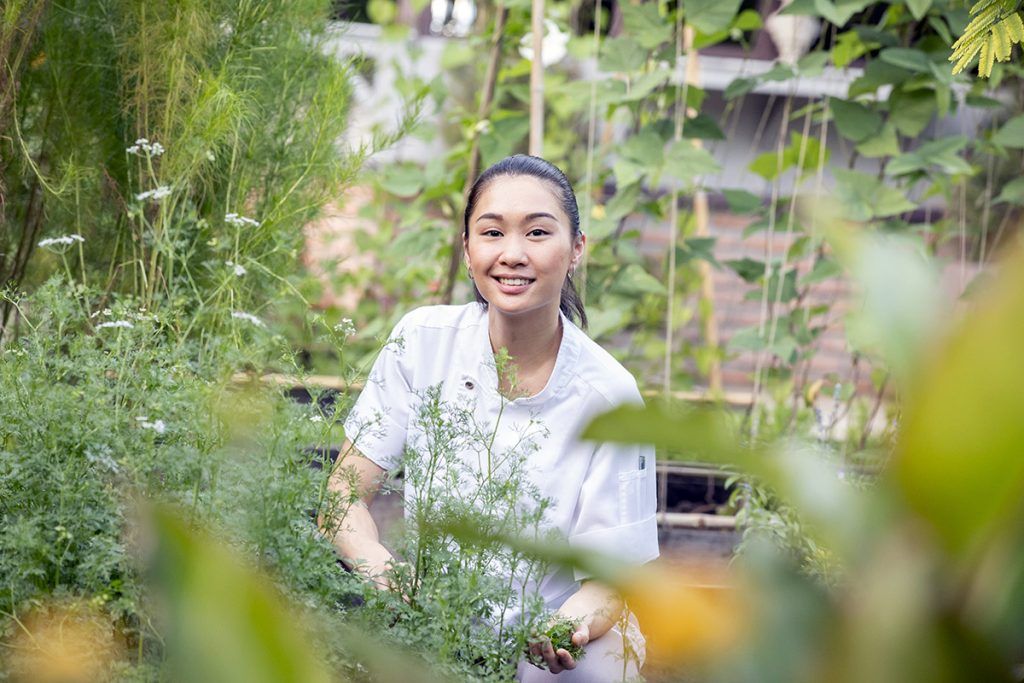 "All the food waste from the kitchen is used to make compost for the soil here," Toey tells me, pointing out that along with staples like mint and lemongrass the garden also produces mainly lesser-known, seasonal Thai herbs. As we continue walking, we next encounter a large outdoor seating area, with copious amounts of greenery and towering trees providing shade, which Toey explains will be operating as a pet-friendly, daytime garden café.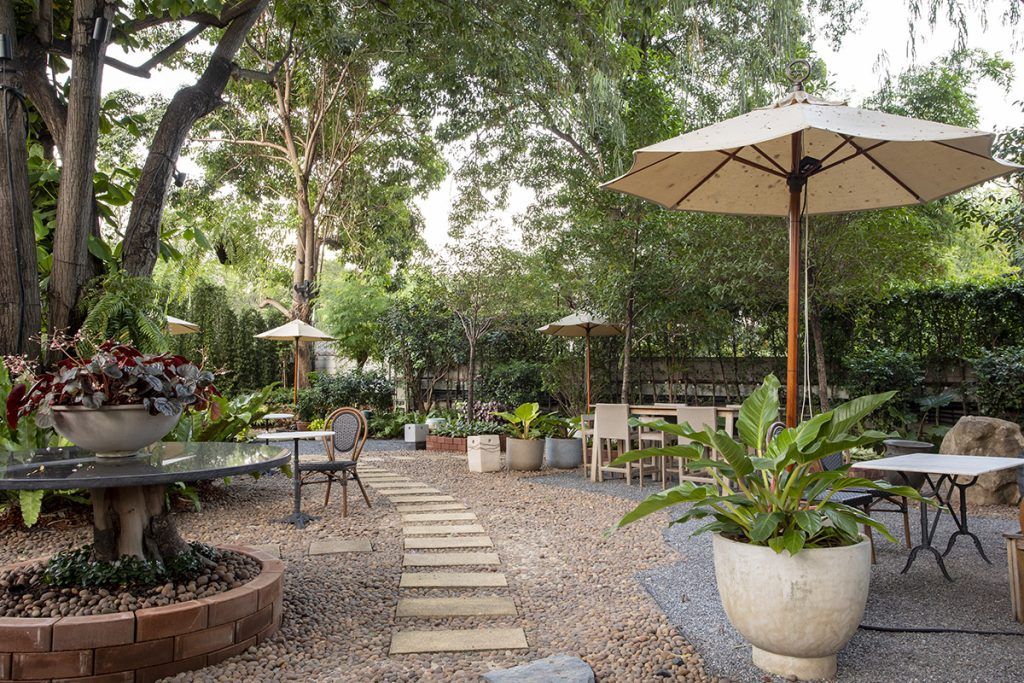 Back inside we explore the house itself, which currently offers seating for just over 40 persons (including private group dining in the lovely 'Garden Wing'). Polished wood abounds throughout – walls, floor, tabletops – while decorations vary from vintage curios like old radios, to bold abstract paintings. The high ceiling in the primary dining area is the result of the second-storey floor having been removed, in turn creating a mezzanine level ringed with stately wooden railings.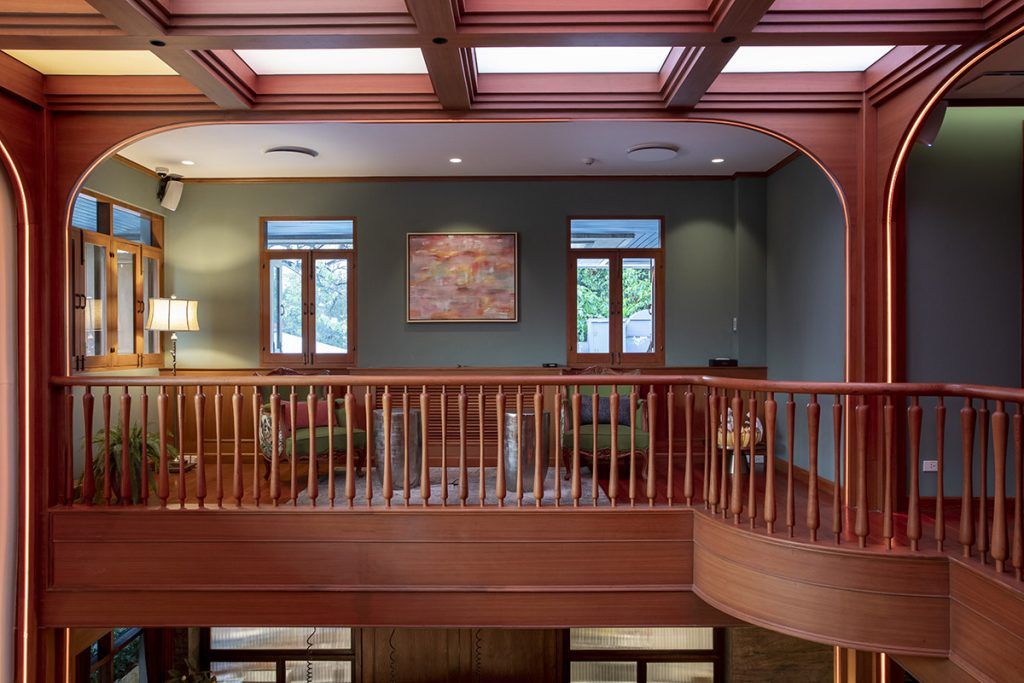 "We haven't really done anything with the upstairs at the moment. We might make it either a bar, a private room, or add more seating," Toey muses, adding that the architect who transformed the space is actually an old friend of her late grandmother's. "He and his son took care of the redesign. My grandmother passed away ages ago, which is why the house was left untouched for so long."
This idea of breathing new life into an old space nicely parallels the rejuvenation concept behind Baan Tepa's culinary vision, as the printed menu I receive mentions both "reviving ingredients" and "reimagining Thai dishes". And since I hope to experience as much of it all as possible, I opt for the full nine-course set dinner menu (a six-course version is also available).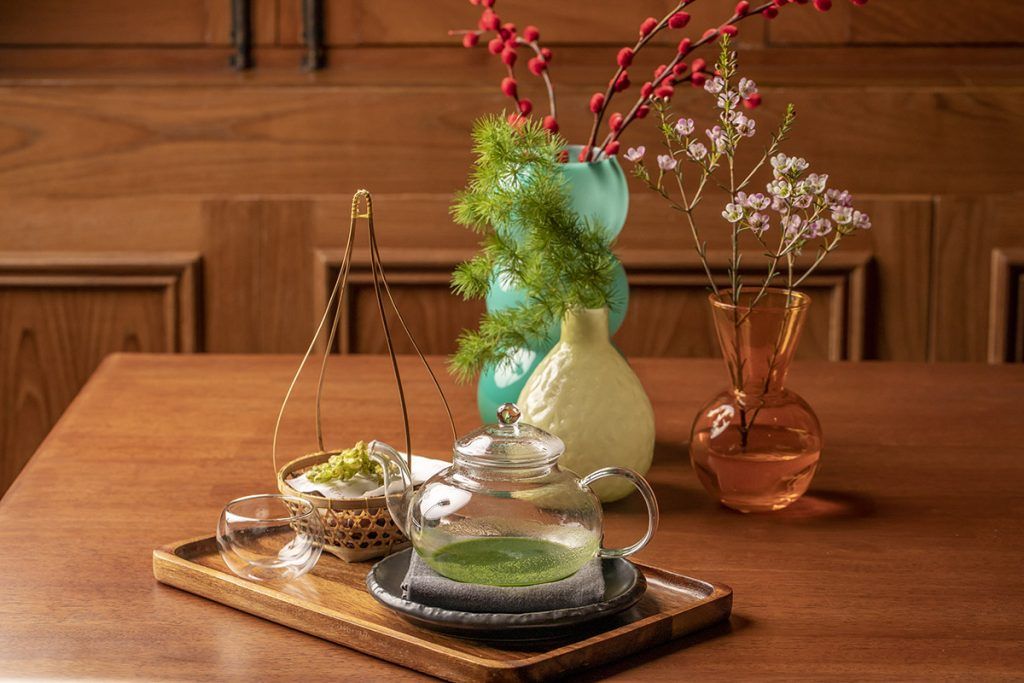 Things begin with an introductory pair of off-menu bites that help set the tone for the evening: a chunk of crunchy snow lotus filled with lotus seed purée that's topped with crispy fish powder, and a crispy wafer-thin waffle seasoned with coriander, fish sauce flakes, and spicy chili. Both are arresting, awakening the senses with strong flavours and ample spice (it's always a good sign when the chef lets you know early on they're not going to hold back with the chilies).
The second introductory item is a deliciously savoury matcha-style onion broth, made with kan tong leaf – direct from the garden – served alongside tempura-fried cowslip creeper. Needless to say, the stage is being set for some highly innovative dishes.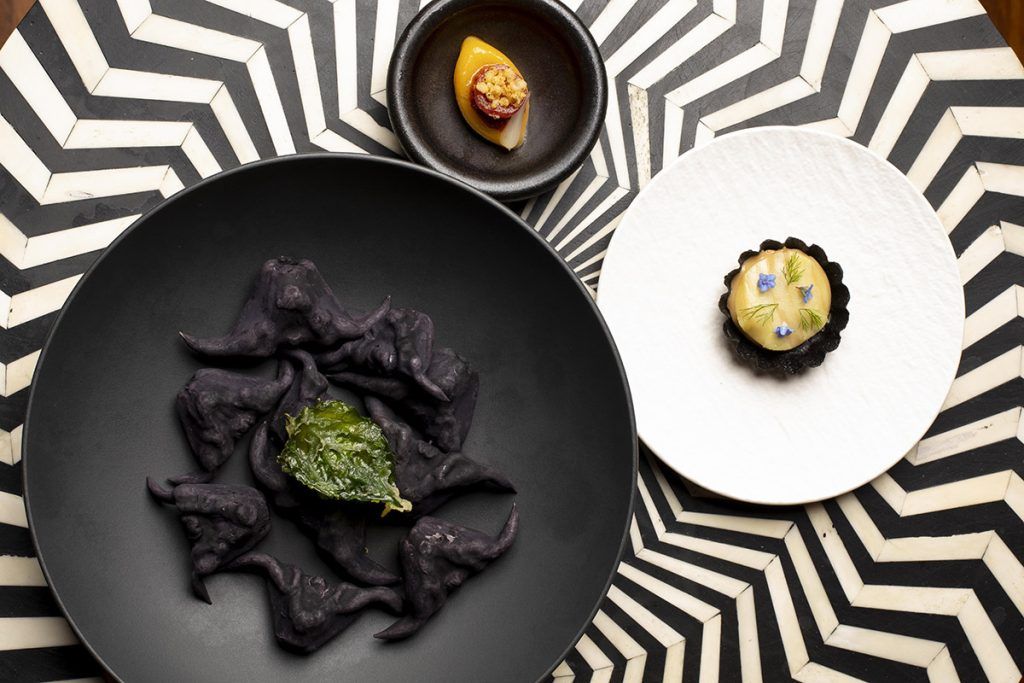 The "official" menu offerings begin with a trio of nam prik bites, each representing a different region of Thailand. From the North, an icy tamarillo sorbet, paired with northern tomato relish and pork skin crackling, sufficiently jars the palate – in a good way – while the kingdom's Central region is represented by a tasty lon miso and preserved freshwater fish in a charcoal tartlet with cucumber and white turmeric on top. Finally, from the South, a sandwich of tempura cumin leaves holds in place a sampling of kao kwai nam prik; a fusion of spicy shrimp paste with cumin aioli, bacon, and "buffalo horn" water chestnut. Musty, earthy, and lip-tingling spicy, it's a combo that's simply out-of-this-world.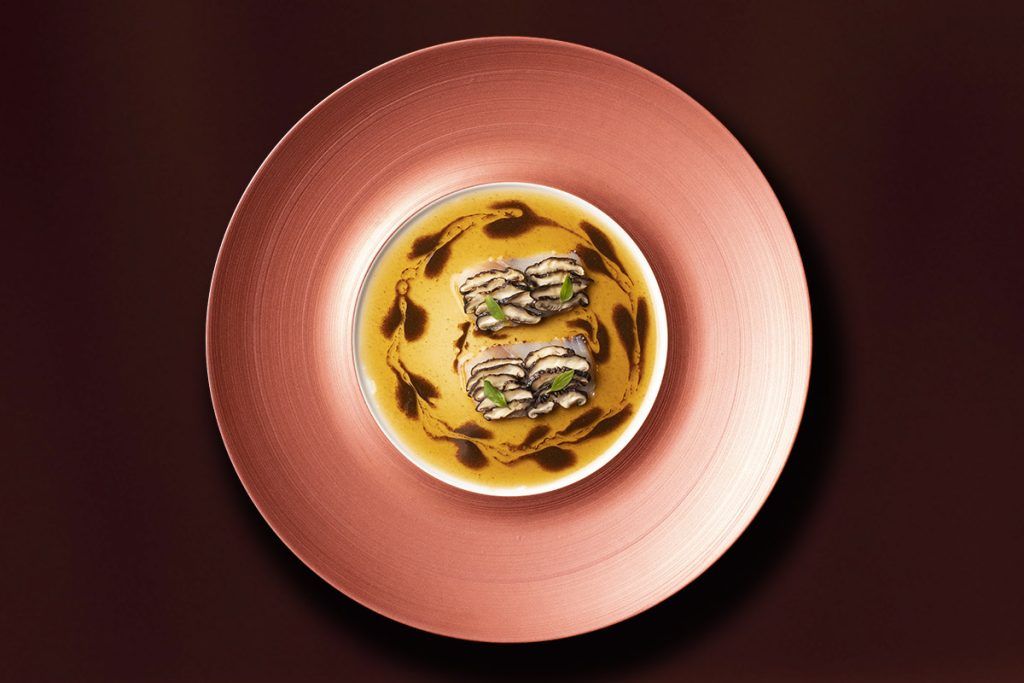 Next up is the 'Fishtake', a gorgeously plated course combining tender trevally fish with delicately sliced, grilled shitake mushroom, all resting in a mushroom sauce artistically adorned with a swirling ring of heart shapes (created using dark perilla seed oil). This is followed by the amusingly titled 'Crab Crab Crab!', which sees a bowl of crab chuawanmushi and crab roe paired with a serving of glazed soft-shell crab accompanied by a dollop of potent Southern yellow curry. Marvellous!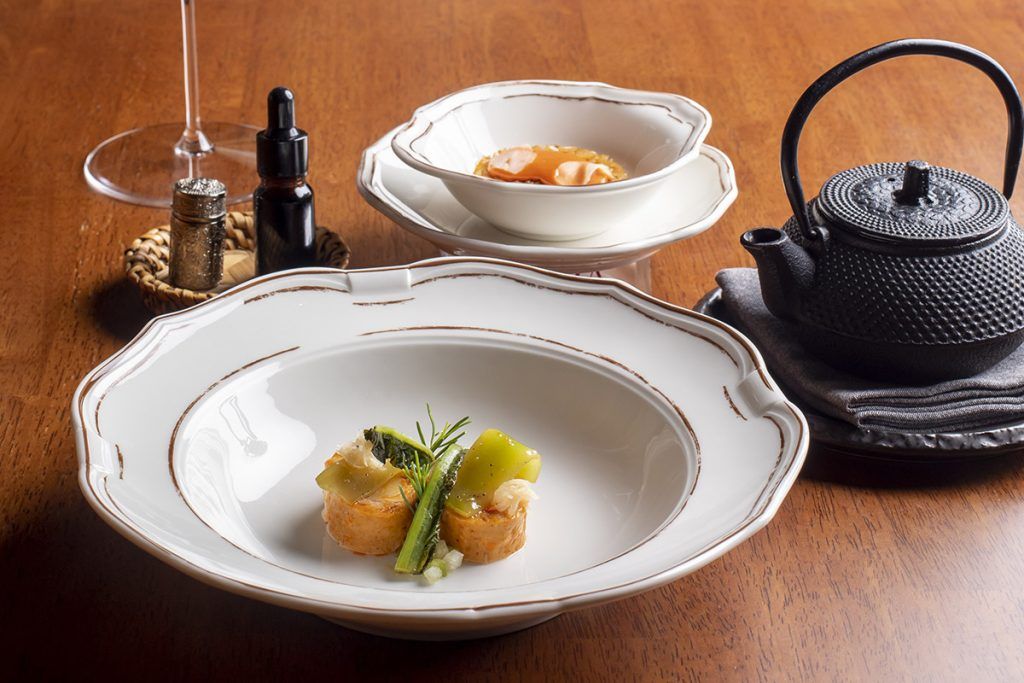 As the ensuing courses continue to arrive, the variety – and precision of execution – is quite remarkable. An oval of creamy chicken liver mousse, glazed with tamarind sauce and resting on a layer of roasted rice, shares a plate with a drop of sweet pink guava jam and pickled shallot, both of which are meant to be enjoyed smeared onto slices of sourdough sticky rice brioche. A fishbone broth seasoned with sour fruits (starfruit and bilimbi) and celtuce leaves nicely brings to life a bowl of Cambodian river prawn tom yum. A tantalising black mound of rice pasta cooked in squid ink reveals, upon closer inspection, curly sun-dried squid tentacles.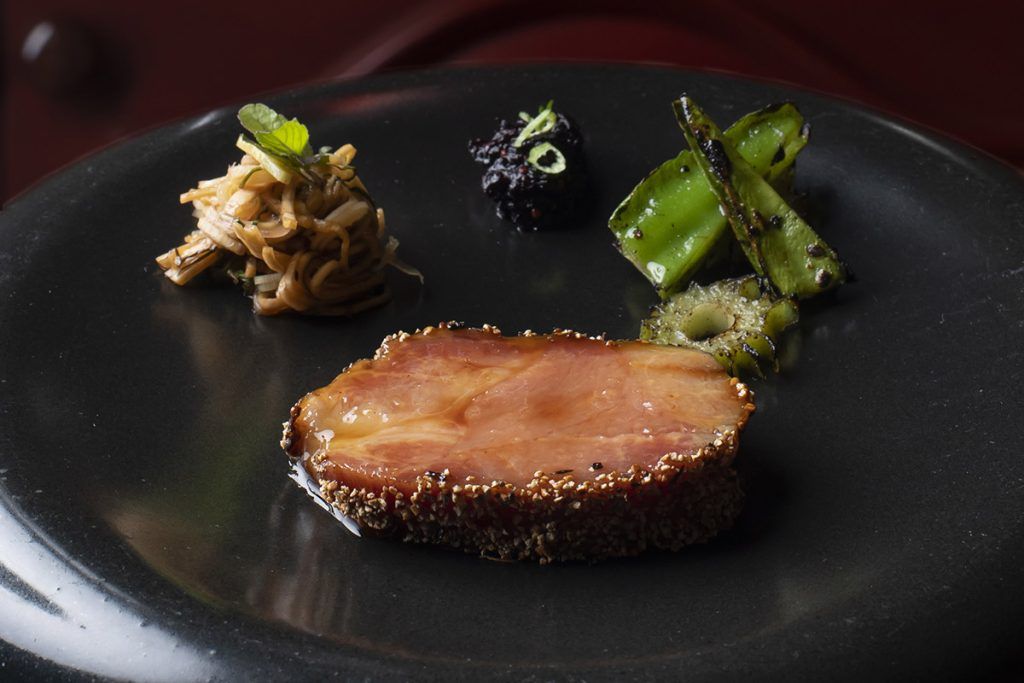 The dinner culminates with a pair of meaty mains, beginning with a medallion of pork collar – direct from V.Tawee's biodynamic farm in Khon Kaen – served alongside three condiments: mulberry gel, grilled wingbean, and banana blossom salad. This is followed by Thai-raised lamb – this time from Karim's Farm in Korat – served two ways: braised neck, and roasted saddle. Completing the utterly superb lamb dish is a single rice flour roti, a helping of ajard (pickled cucumbers, red onions, and fermented chilies), and a generous pour of aromatic curry, which Chef Tam herself delivers.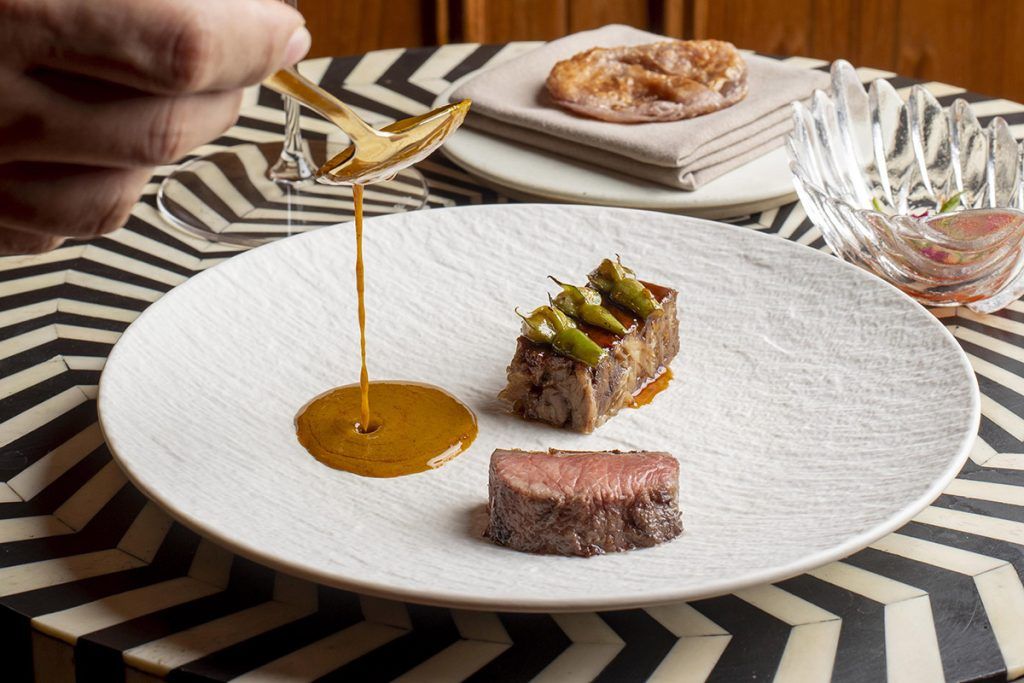 "We're trying to showcase what Thailand can produce," she remarks as she ladles a second spoonful of curry onto my plate. "And what Karim is capable of on his farm is incredible!"
The meal winds down with a refreshing, one-bite pre-dessert – melon granita, infused with tarragon from the garden, topped with cucumber sorbet – followed by a fabulous chocolate tart with jackfruit, a jackfruit seed biscuit, and jackfruit ice cream. Absolutely scrumptious!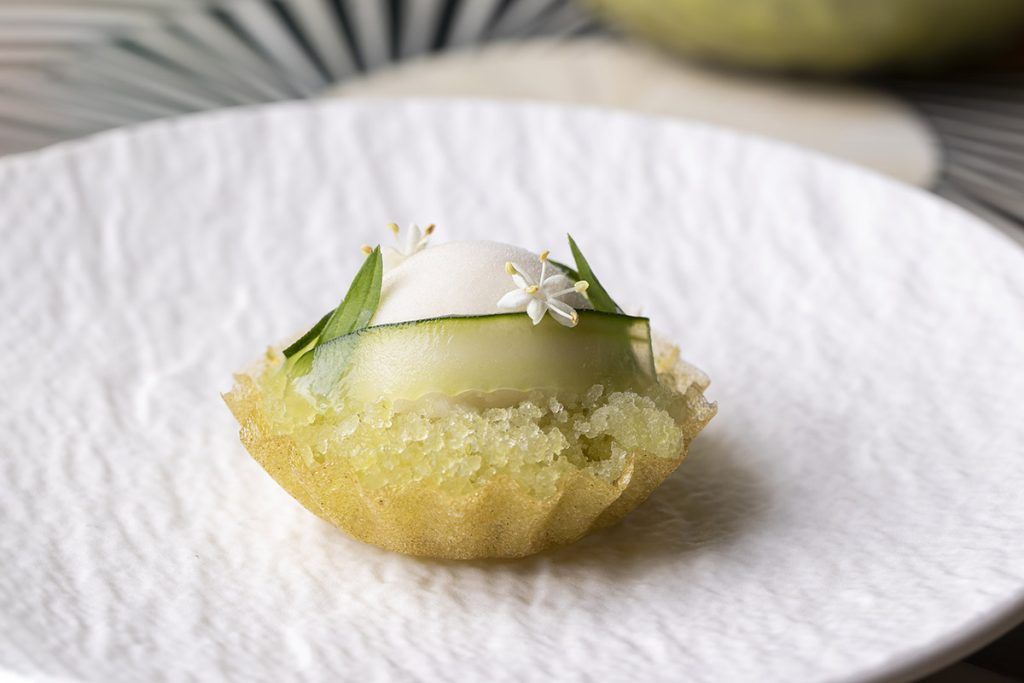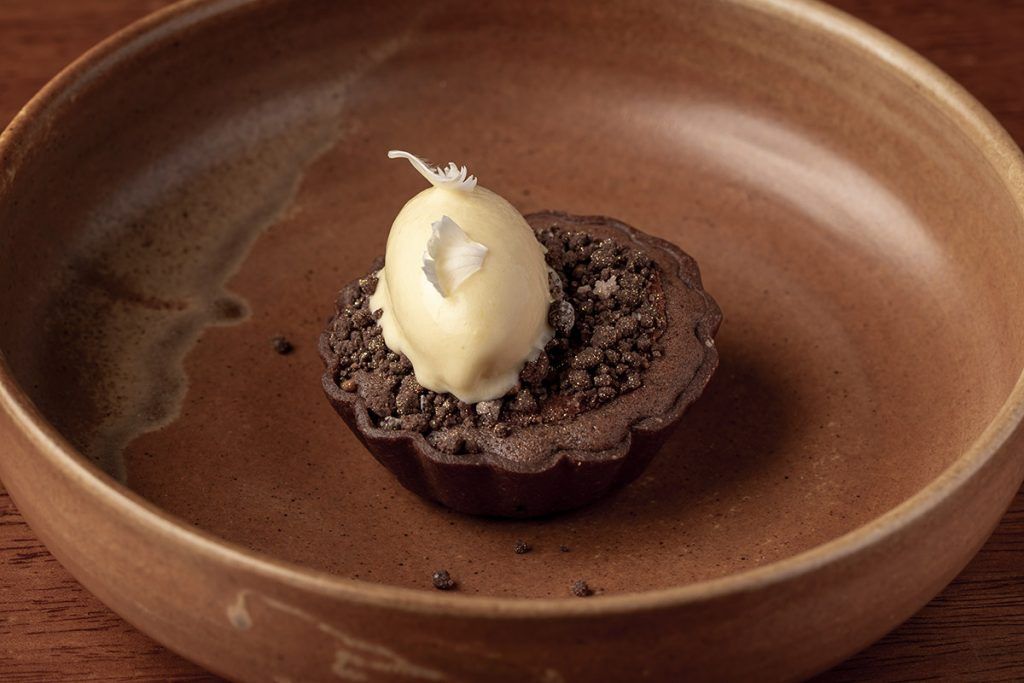 After the meal, while patiently waiting for my Grab car to arrive, I ask Chef Tam to elaborate a bit on the restaurant's food philosophy.
"I guess what I would call it is 'creative Thai'. We don't put ourselves in a box where we can only use Thai techniques, or only reference Thai dishes. For me, it always goes back to memory. But because I've also lived abroad, my whole memory is not only Thai," she says, making note of the more non-Thai elements such as chicken liver mousse and sourdough brioche.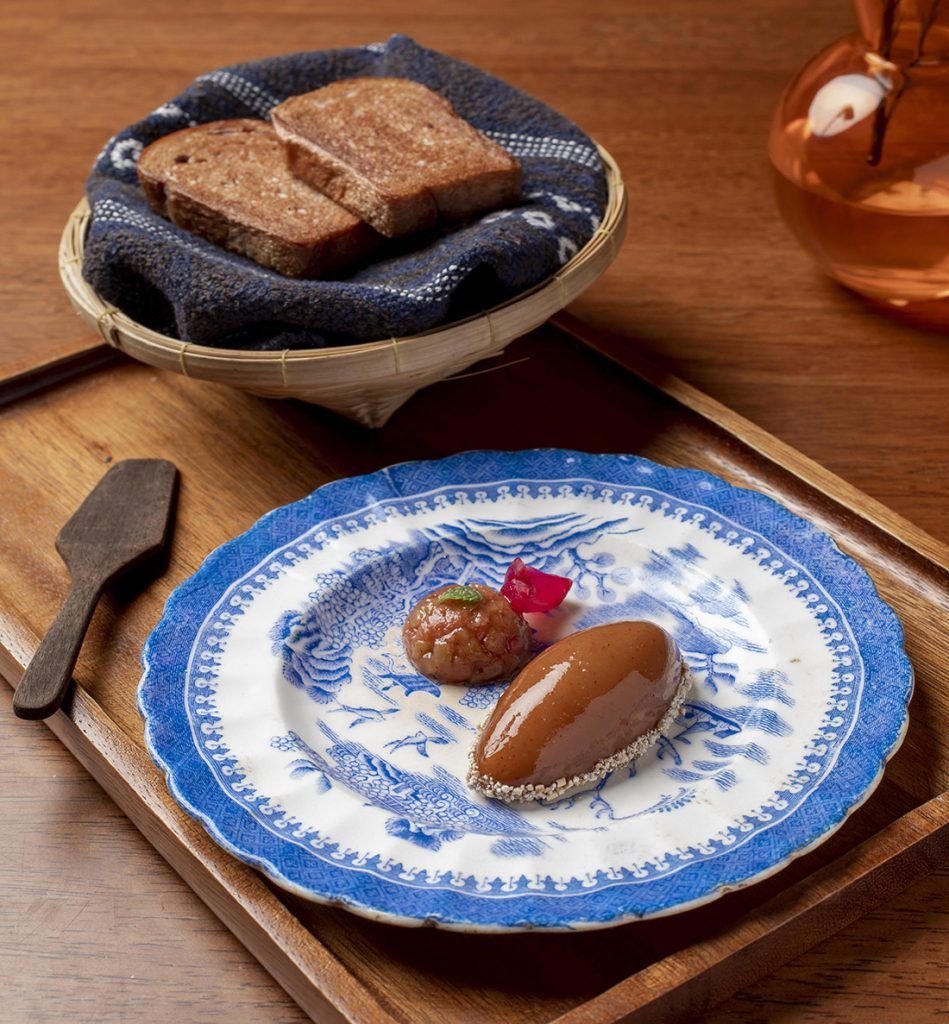 As for my own memories, my first-time visit to Baan Tepa is one that's definitely going to be cherished for quite some time.
For information, or to make reservations, visit Baan Tepa Culinary Space.