Chairman of CK Hutchison Holdings Li Ka-shing. BreadTalk founder George Quek. Chang owner Charoen Sirivadhanabhakdi. Besides being renowned tycoons, they all proudly bear Teochew origins. The Chaoshan region of eastern Guangdong province in China is known for shrewd, enterprising emigrants throughout the 19th and 20th centuries, with the most prominent having gone on to dominate trade and politics in their adopted countries, where the ethnic group's cultural heritage, from opera to orh nee, have also become fixtures.
Business is a particularly vital theme in the Teochew legend. To celebrate the Teochew spirit of entrepreneurship, the Teochew Poit Ip Huay Kuan launched the Teochew Entrepreneur Award (TEA) in 2016 to honour successful enterprises run by those of Teochew descent (at least patrilineally). The first business award in Singapore conferred by a dialect group, the TEA was bestowed on 28 entrepreneurs from across manufacturing, trading, healthcare and other industries, which were categorised according to their company's turnover. Winners from 2016 included Richard Goh of air-conditioner distributor Mega-Tech Industries, Patrick Koh of construction and interior design firm QXY Resources, and Mark Tan, a fourth-gen feng shui master and CEO of Way Fengshui Group.
SEE ALSO: Halogen foundation Singapore golfs for charity
The overwhelming response to the inaugural edition of TEA — more than 40 applied for consideration — was heartening. And as an extension of the 50th anniversary of Asean's founding, Poit Ip Huay Kuan has extended TEA to include candidates from Malaysia, Thailand and Indonesia, with the winners revealed at a gala dinner held in Singapore. What's more, the distinction between businesses based on turnover will be removed.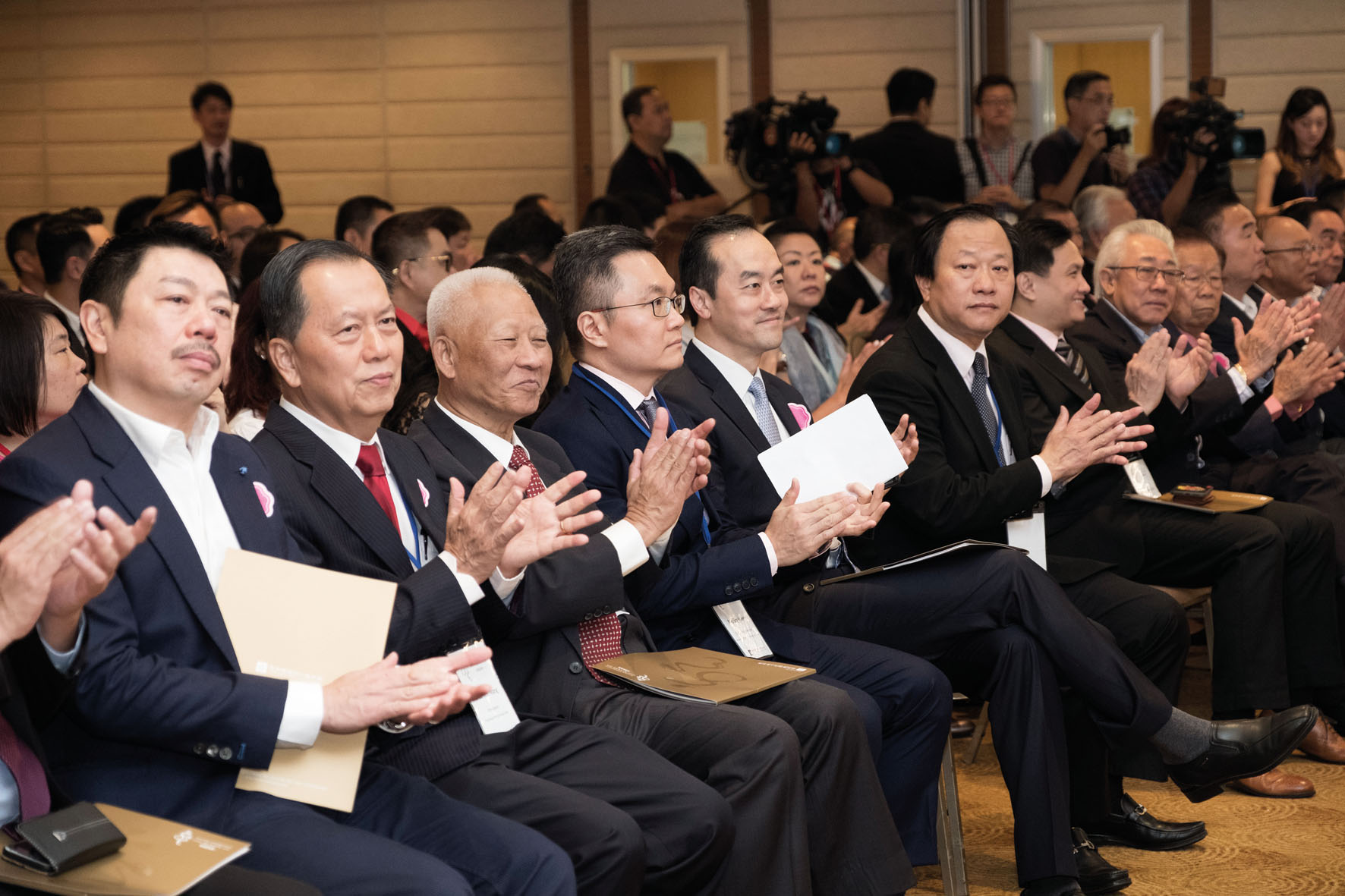 As Neo Sing Hwee, the organising chairman for the 2018 ASEAN Teochew Entrepreneur Award (ATEA), says, "It is our hope that we encourage more diversity among entrepreneurs, especially younger emerging entrepreneurs, to come forward and participate."
This expansion aims to boost business and cultural exchange and promote regional partnerships — Poit Ip Huay Kuan has global ambitions for TEA, with its sights set on engaging major Teochew communities in the rest of Asia and around the world.
"It's not just an award; at its core is the desire to bring its spirit and ideas to other countries," says Derek Goh, chief judge of ATEA. He is also Poit Ip Huay Kuan's vice-president and the Group CEO of Serial System. "In every country we have Teochew clan associations and businesses, so we thought, by establishing these connections, we can integrate and leverage on opportunities within the network." Winners of TEA, and soon ATEA, are automatically inducted into the Teochew Entrepreneur Club, an exclusive network that has already seen joint ventures signed and private equity deals made among members, referrals given for distributorship, and advice on IPO listing dispensed, according to Kenny Sim, ATEA advisor. Regular private meetings with prominent business leaders of Teochew background, from Goh to Jumbo Seafood founder Ang Kiam Meng, encourage the exchange of ideas and experiences. Even membership in Poit Ip Huay Kuan has risen by more than 20 percent since the inaugural TEA, Neo points out.
SEE ALSO: Singapore president Halimah Yacob celebrates exemplary givers
From being unaware of Poit Ip Huay Kuan to winning the TEA Promising Award in 2016, Way Fengshui's Tan has grown to embrace the clan association's mission wholeheartedly. He is a member of the organising committee for ATEA. "A common stereotype of huay kuan (clan associations) is that they're old and dusty and lack innovation — you are so wrong," Tan says, "because there are people who are looking towards the future and thinking how to make these associations better."
For one, his company has benefited enormously from the support received from the association's network and contacts he has made through it.
"Everybody comes to the huay kuan to learn more about his or her heritage, but as you learn more you get closer [to other members] and begin to share resources. Once that starts, everyone benefits — this is how Teochews have done business over generations."
He adds: "When you know someone else is Teochew, straight away you feel a sense of affinity. We all share our own family stories, and from there you build a bond, and from that bond comes opportunities to do business together and learn from one another — I think it's unique to Teochews."