Onnalin Lojanagosin On Solitude, the Meaning of "Good" Art, and Painting for the Soul
We speak to artist and director of SEASONS, Onnalin "Onn" Lojanagosin about why she paints, her idea of what makes good art, and painting for the soul.
When we meet Onnalin "Onn" Lojanagosin, she's in the middle of a painting. We find her on the third floor of Seasons of Living building, where her studio occupies its own private little corner, just a floor above exquisite furniture items from Baxter, Daytona, Rimadesio and more. There, we sit with her amidst walls of striking art pieces, basked in the warm glow of a sunny Tuesday afternoon.
The director of SEASONS (officially known as Lotus Home Design) — a Bangkok-based furniture import business reputed for top-quality Italian brands filled with stories — Onn hails from the renowned Lotus Bedding Group family, and is perhaps best known for her work as an artist. There's an interesting charisma about her — one that's all at once laid back, yet very much put together and aware of what she wants. As we settle down comfortably on a sofa for a quick chat, she shares with us how she got hooked on painting, and who her artwork is ultimately for.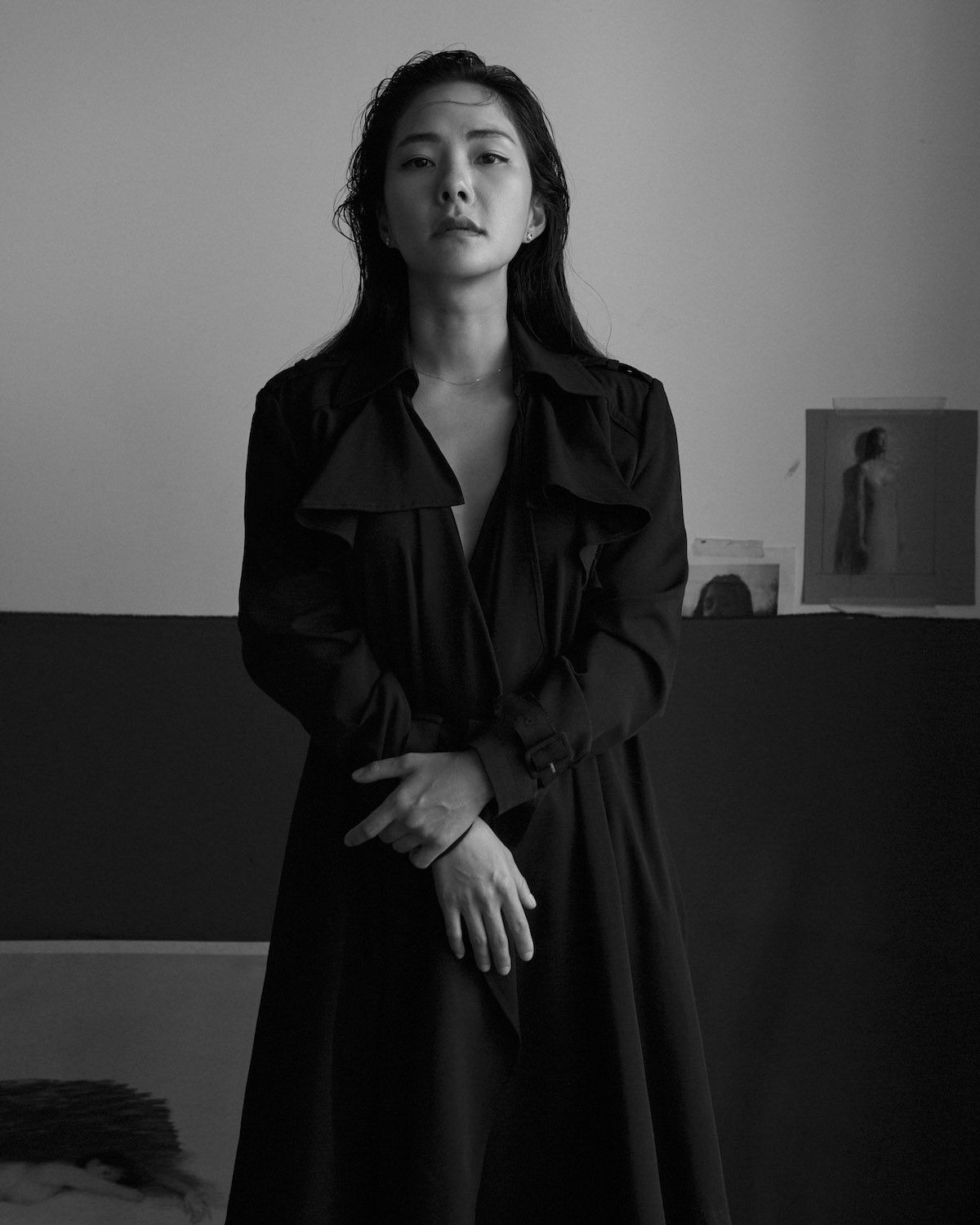 Why do you paint?
It's a difficult question. I once asked a great master the same question, and he did pause for a long time. Ultimately I paint for myself. Painting is a form of self-discovery and communication — it's about self-expression. But, if I may humbly say, I do paint for myself with the hope that it will somehow touch other people too. I say hope, because you can't really set your goals like that. You'd be very unhappy if you painted for somebody else.
And how did you come to start painting?
I wasn't good at anything! I wasn't particularly friendly, I didn't like sports, and I think the turning point was when I got sent over to the UK for boarding school, and a way to avoid interacting with people was to go and paint. I also just loved making things, so I worked my butt off to have this skill. I don't believe in talents — talent is passion. In England they're also resourceful and very supportive. If they saw you liked something, they would push you to do it, and then they would give you suggestions on where to get inspired. They'd send you to museums at a very young age, and then you get to see old masters and museum-grade artwork. So that was huge for me — to be able to see so much from such a young age. If I hadn't gone to the UK and had those experiences, I might not have pursued art.
What kind of experience do you try to create with your work?
When you paint, it's like you're constantly having a dialogue with yourself and the world around you. In that respect, I almost never ever hope that my image would say the same thing to the viewer as it does to me, because I think it's important to keep your work open to interpretation. I hope that there is a sense of openness that invites people to bring their own experiences into reading the picture. It's good if audiences get the same feeling that I get when I paint, but it's also good if they don't.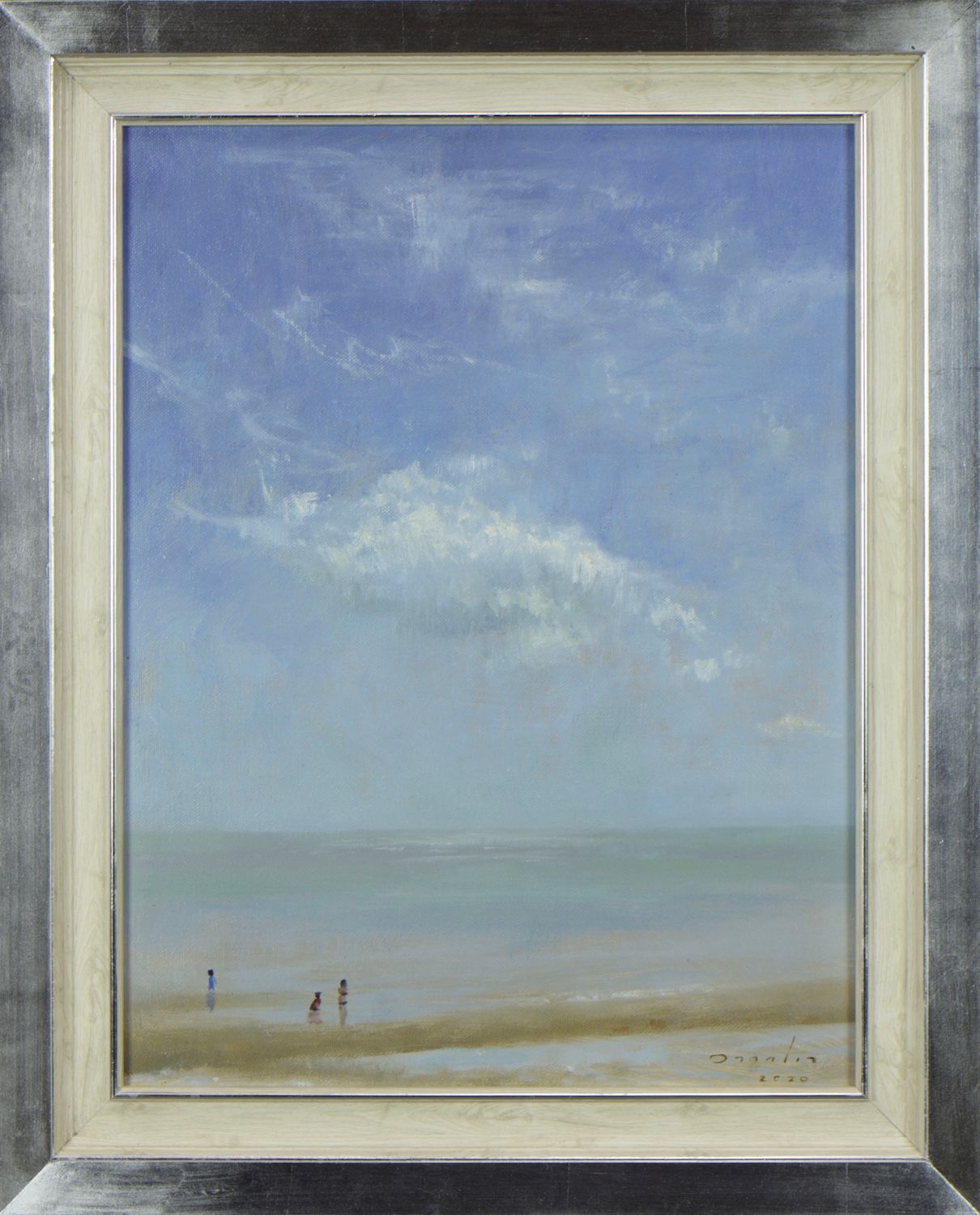 Do you have favourite themes when you paint?
I'm really whimsical on that matter. If I had to call out one commonality, I think it's a sense of mystery that goes beyond verbal communication. In paintings, stories can be told through so many layers, from the materials you use to the colour choices. Rembrandt, or other great painters of the past, had the ability to do such things. They would paint faces, but you don't necessarily see faces. There's a feeling that comes with it, and it's fleeting and very intangible. That's the mystery I'm after. Something that touches your soul without having a specific message.
Could you tell us a little about your current exhibition, Solitude?
I suggested to the curator at Artist+Run Gallery that I wanted to have a show with these Yuth Suripong and Noppanan Thannaree, who I love so much. The three of us all paint outside, en plein air, which basically means painting from nature. It's very uncommon now, because most people do things from photos, but it's a completely different experience to carry a bag and go sit out there to paint. That was our first connection, but I also love them as people because they're really good-hearted artists. We're all set on capturing an aesthetic significance. I do respect other genres of art, but I think all three of us are similar in that we appreciate beauty more than anything else.
Why Solitude, though, for the exhibition title?
Well, it's a landscape painting exhibition, and solitude is something the curator saw in all of us too, I think. We enjoy the feeling of being in solitude. When you go outside painting by yourself, you have that experience. We all went out separately — one person would just paint trees, the other person who lives in Chiang Mai would go out on a field, and I went to the sea. Maybe because we seldom put people in our paintings, but they all end up as vast, empty spaces. At first it looks lonely, but it's not loneliness — it's just solitude, and the curator felt that it was a common theme that unites all the work in the exhibition.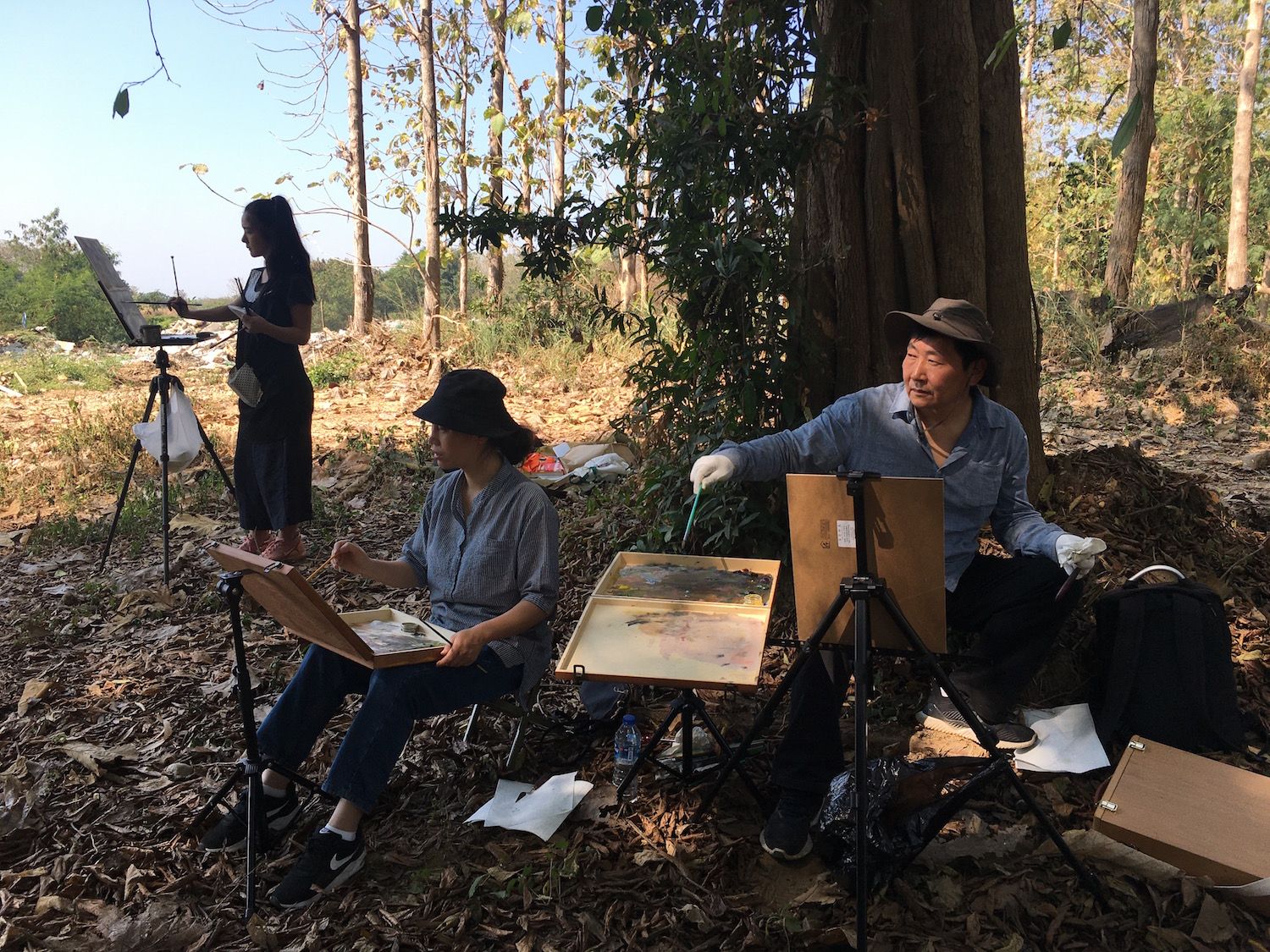 Is there such a thing as a good art piece?
Yes, definitely. I listened to a really good podcast recently, and the speaker came up with a term called 'aesthetic significance', which I really liked. Basically, her idea was that we've come to a point where everything is called art — art now means everything, and means nothing, so let's go back to the significance of the aesthetic, and what makes good art. I'm coming from a visual, painter sort of background, so I'd rather say "what makes a good painting?" I think it's one with a visual hierarchy. The ability to harmonise a whole is very difficult, and that's the key to a good image. You have to make the whole thing work.
What's your favourite painting?
It's going to take me a million years to answer that question — it changes every second. If I had to squeeze out a favourite artist though, I'd say I love Turner, Käthe Kollwitz, and I also love Olga Boznańska — she's a female painter seldom talked about, and not many people know her, but I do love her work. Those three are my absolute favourites, and a movement I like is Tonalism. It's a little pocket of time that is absolutely beautiful. It's very poetic, and almost spiritual — they always paint sunsets or night time, and it's often kind of hazy and almost dream-like, with very limited use of colour.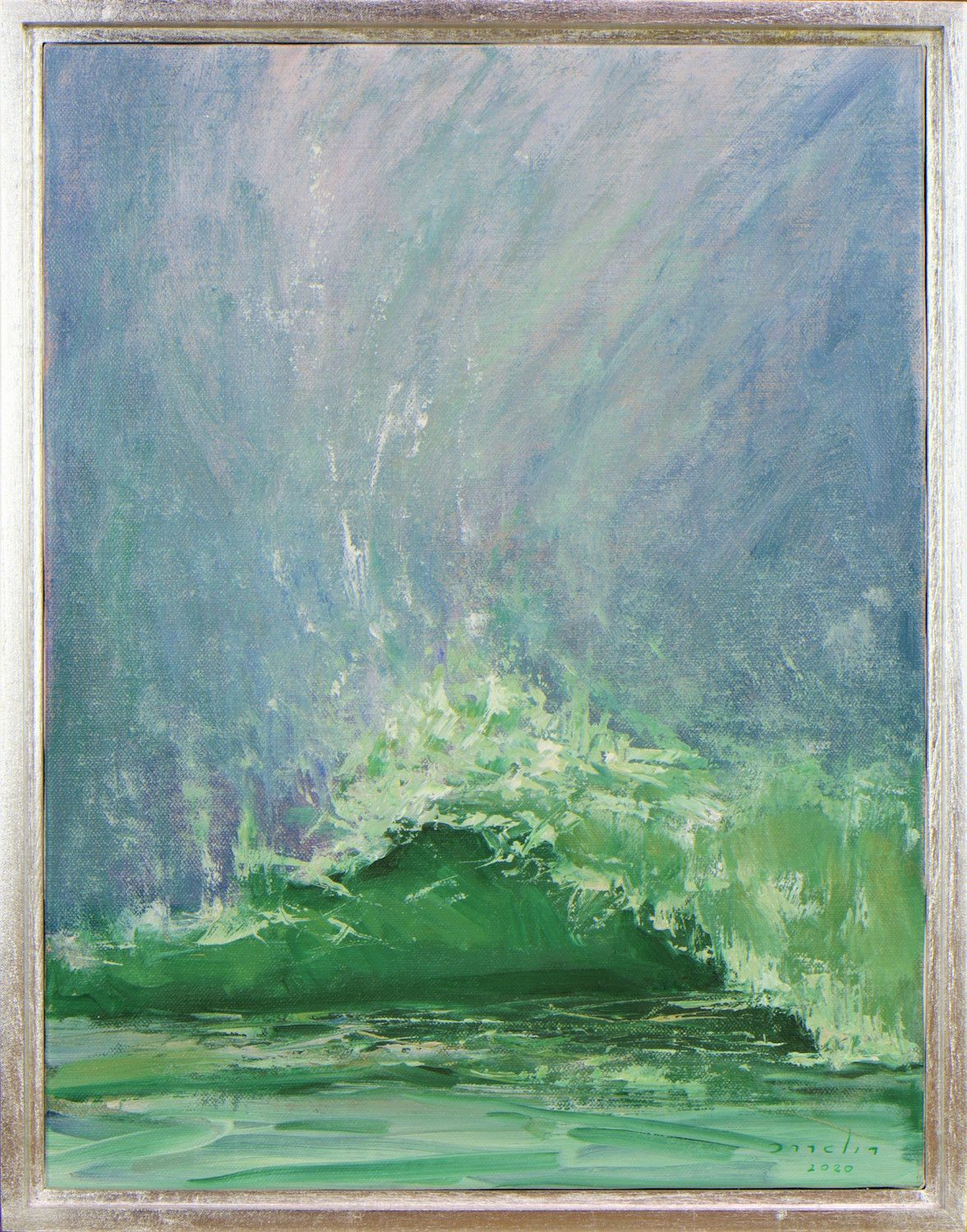 How does your art relate to your work at SEASONS?
The two are absolutely related. These days I don't run operations, but I give the team advice on aesthetics and design. I've seen so many brands in the past decade, I can close my eyes and tell you which one would work. We've got a sort of DNA for the shop, and with my background in the arts, I can spot these cues quite easily. I might not be an interior designer, but I know how a design runs in these companies — I can look at things and tell you whether it's a good brand, or whether this would go with Seasons. The essence of the brand, basically, is chosen by me, and it's very hard to describe what it is, but I just know.
What is your proudest professional achievement?
I think to have such a good brand like Baxter is phenomenal. I'm proud that we've been with them for 10 years now, and it's still going strong — it's one of our best selling brands. To be able to keep a partnership for a decade is something I consider really good. It's also a sign of mutual respect, because they have choices. In business you need to keep good relationships.
What are the most important traits of a leader?
You need to balance between having compassion, and having authority. It's an art in itself, and not many people have it. You need to play it well between the two traits.
Is there a secret to work-life balance?
To answer that, you have to know yourself. Know who you are and what your purpose of life is. What's meaningful to you? Once you know the answer, the balance comes automatically. You won't need to have a timetable. If you can understand the life you want to have, things are so easy to balance. Often people cannot balance because they are living the dream of someone else. They're putting society's expectations on themselves. Do you see the difference
What's your idea of the perfect day?
A good night's sleep. An ideal day is one where you've had seven or eight hours of sleep, and you're not sick. That's the perfect day — what else? A day like that would allow me to do so many things.
What advice would you give your past self?
Don't even think about the future. Just be present. I spent most of my life worrying too much. If I could go back I would just say just be in the now. I look back and think what was I worrying about? There's nothing to worry about. Things happen, and life takes its own course over time.