A hundred metres or more beneath the ocean surface in the Maldives lies a twilight zone whose strange lifeforms and wondrous corals remain unexplored. In a pioneering diving expedition, a leading expert in the study of fish, 2021 Rolex Awards Laureate Luiz Rocha, plans to survey these deep reefs to discover and describe unknown species and make the case for their protection.
[Header image: 2021 Rolex Awards Laureate Luiz Rocha. Image credit: Tane Sinclair-Taylor]
The sea has filled Luiz Rocha's imagination from his earliest childhood in coastal Brazil, and eventually drove him to master the highly technical diving required to reach depths of 150 metres below the surface. In this crepuscular realm, unknown life thrives, including great forests of coral that provide both a nursery and pasturage for a host of unknown fish and other sea creatures.
In search of these deep, so-called mesophotic reefs, he now plans a pioneering expedition to explore the lower reaches of the atolls that comprise the Maldives in the Indian Ocean, a chain of islands long regarded as one of the last coral refuges on Earth. Little is known about mesophotic reefs worldwide – and nothing at all about reefs below 60 metres in the Indian Ocean – so Rocha will enter an environment unseen by humans.
Prestige was given a rare opportunity to learn more from Rocha about his endeavours, and how being a Rolex Awards Laureate will aid him in charting new territories.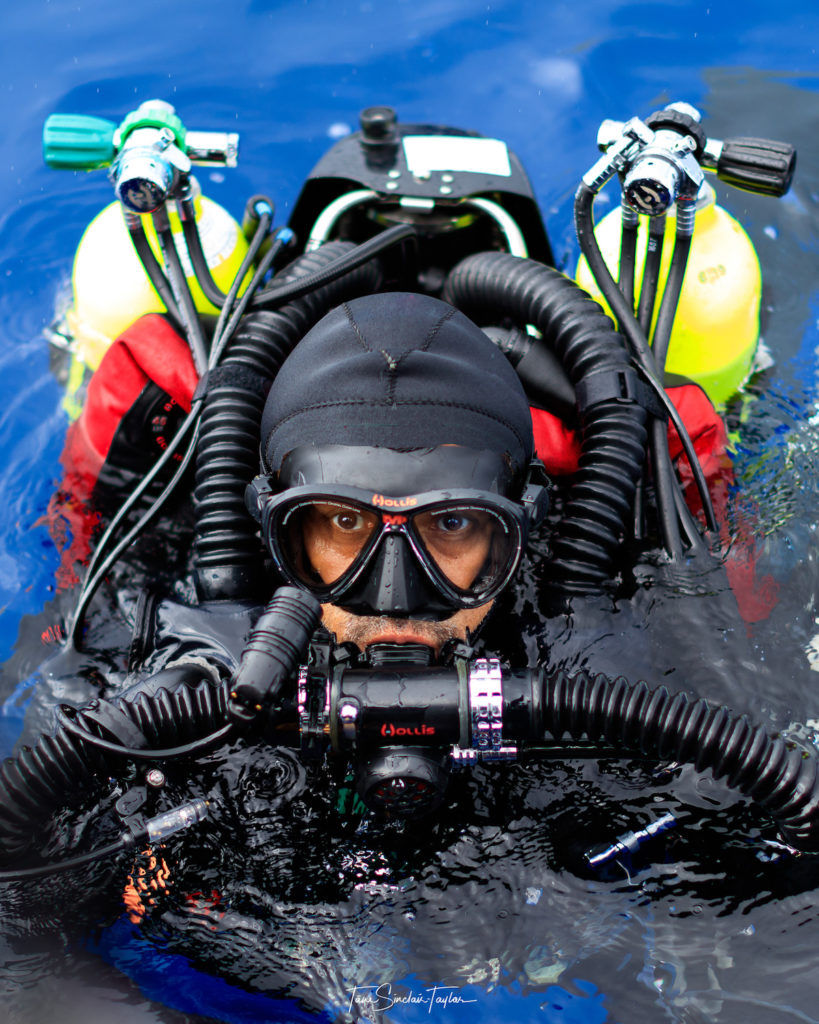 Your relationship with the ocean was ignited at a very young age. Apart from growing up near the sea in Brazil, what is it about the ocean that holds such a special allure for you?
It's hard to explain, but I think it's looking at something that is so close (just below the surface) but so different. Even in very shallow waters, when you put a mask on and look down, it's like visiting another world. And with me, when I gained access to one layer of that world, I always wanted to explore it and go deeper. I feel really excited when I see something underwater that I haven't seen before, even if it's something well-known to others. It's that feeling of discovery and exploration that keeps me going.
During the past 20 years since you took up deep diving, what have been some of the most rapid signs of decline that you have noticed in terms of the condition of our oceans and what will the direct impact be if conservation efforts are not stepped up?
To explain this, I can go back even further. I've been diving in shallow waters since the 1980s, and the decline I witnessed is depressing. Fish populations have declined noticeably, and by that I mean I don't even have to make counts and statistical analysis to conclude that. It is obvious. But more recently, the decline in coral populations has been most noticeable and problematic. In shallow waters, corals have been impacted in many different ways, both locally and globally, and up until a few years ago everyone assumed corals in deeper reefs were safer. In 2018, my colleagues and I published a paper on science.org showing that deeper coral reefs were being affected by many threats as well. Because they are hard to get to and mostly unknown, there is a real risk that we will lose species on those deeper reefs before we even get to know them.
What can you tell us about the project that you were recognized for (as a Rolex Awards Laureate), and why do you think it garnered so much attention?
I think the project represents a unique combination of exciting exploration, urgently needed science, and great potential conservation results. Doing what my team does (exploration of deep reefs up to 150 metres deep using technical rebreather diving) is very rare among scientists because it requires a lot of training, expensive equipment, and institutional support. So, the environment I study is almost entirely unknown, which provides raw material for great stories of exploration and at the same time gives it fantastic scientific value. Because this habitat is unknown, it is also unprotected. And human impacts on it are increasing a lot. For example, fishermen are being pushed out of shallow reefs for two main reasons: fish populations are being depleted, and shallow reefs are being protected. The next closest habitat they can fish in is deep reefs, and most of those are unprotected. When we successfully demonstrate the need for their protection in the Maldives, this model can be applied in many other locations worldwide.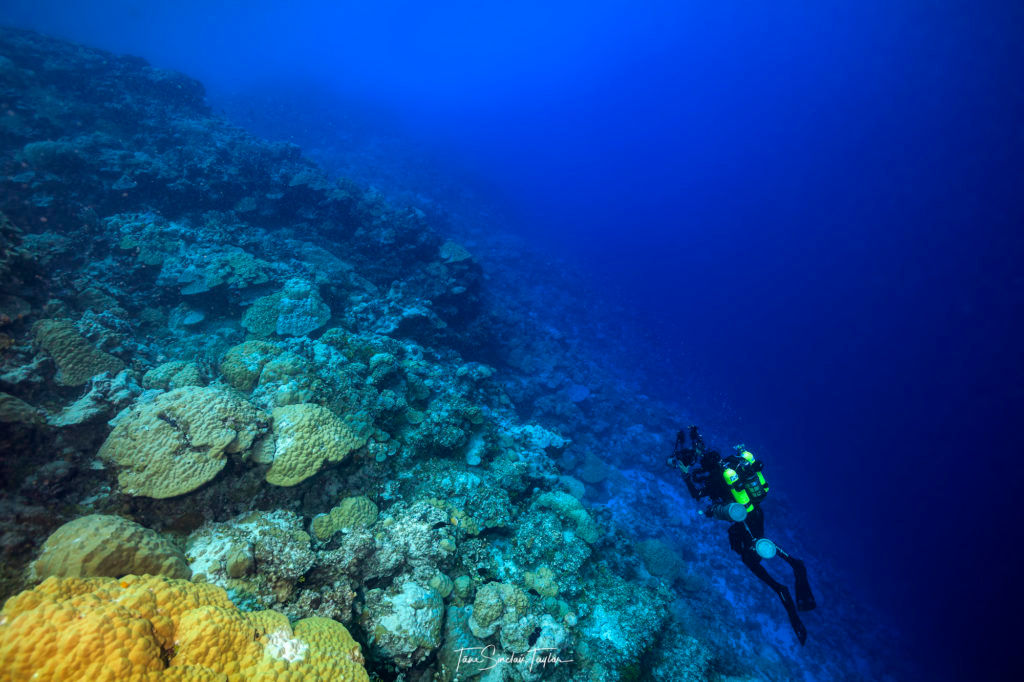 Why have you specifically set your sights on the Indian Ocean for your current work, and what are the focus areas of your research?
The current focus areas of my research are to first describe unknown fish species from deep reefs, second, to understand the ecology and evolution of fishes at those depths, and third, to document human impacts on those reefs. I've been doing similar research in many areas around the world, and if we combine all of our knowledge about deep reefs we have to date, the least studied area, by far, is the Indian Ocean. In other words, the biggest gap in our knowledge is the Indian Ocean. We more specifically chose the Maldives within this region because we are working closely with the Maldives Marine Research Institute and the Maldives Ministry of Fisheries. They both recognised the importance of exploring their deep reefs, and we are conducting research in the Maldives in full partnership with them.
Your long-term aim is to protect mesophotic coral reefs and their biodiversity in the Indian Ocean. Has this been made possible with the Rolex Awards and how?
Unfortunately, due to Covid-19 travel restrictions, our field work has been delayed by over a year. So, we haven't had the chance to collect data and make the case for this to happen in the Maldives yet. We were on track to go there by January 2022, and it should be very exciting. However, just the announcement that I received the Rolex Award has helped with projects I conduct in other parts of the world. For example, we have been trying to increase the size of marine protected areas in Brazil and the Philippines to include deep reefs, and because of my award, these projects are getting much more attention now.
Since joining the community of Rolex Awards Laureates, how have these relationships with like-minded people helped or inspired you with your work?
It has been very inspiring to get to know the other Laureates better and read all about their projects. We haven't met in person yet, but are hoping to do so soon. Some of their work have made me pay much more attention to the human dimension in my science. I am so focused on helping coral reefs and their fishes that sometimes I lose sight of the humans that depend on this habitat. So, learning more about projects that are centered around humans always comes with reflection for me.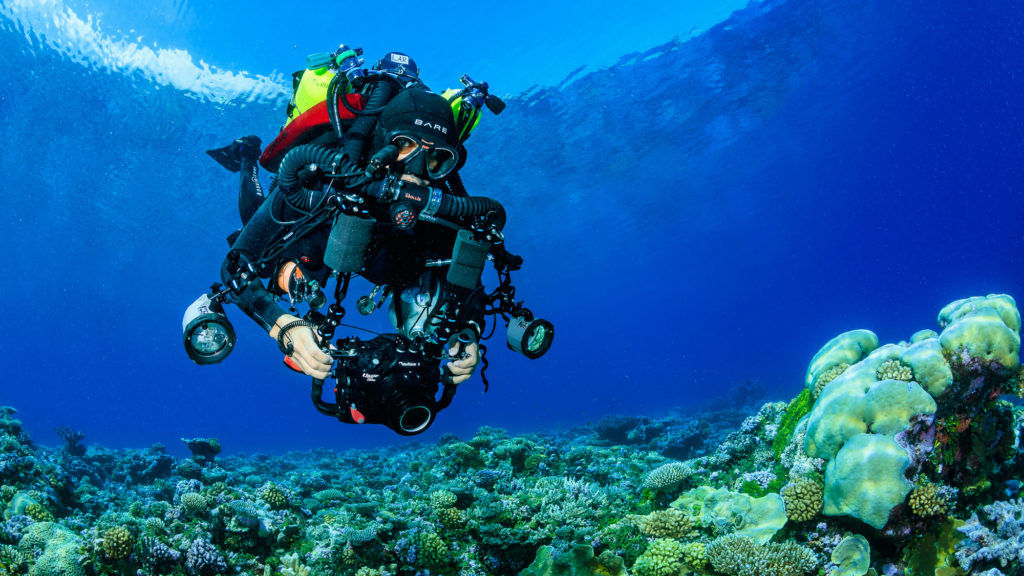 Have you collaborated with any other Laureates, or do you anticipate collaborating with any of them in the future?
There are many Laureates (and other members of the Rolex family) actively involved in marine conservation and science. I know quite a few of them and already collaborated with some. For example, we dive so deep that there are very few professional videographers qualified to dive with us. So even though I've been doing this for years, and my work has been in the media quite a bit, I never had professional quality video taken of our team in action. Rolex is a sponsor of a project called "Under the Pole", which is dedicated to deep diving exploration and is supported by many in the technical diving community. Because of this relationship, a professional videographer who is also a deep diver will come with us to the Maldives to film us in action using high quality underwater video housings for the first time.
What are some of the biggest challenges that you and your team are up against, specifically with regard to working in the Maldives / Indian Ocean?
Omicron! And all of the chaos caused by Covid-19. The logistics involved in conducting the type of diving that I do are very complicated. We had to buy helium from Singapore, sofnolime (a CO2 filter product for our rebreathers) and laboratory grade alcohol (to preserve specimens) from Germany, and pure oxygen locally in the Maldives. The shipping crisis caused by the pandemic has made the first two tasks very hard, and there is very high demand for oxygen everywhere due to Covid-19 hospitalisations. So, the biggest challenge is definitely logistics, but the good news is that we have everything in place for January 2022.
As a marine scientist, what gives you the most satisfaction about the work that you do?
The first is the thrill of discovery. But also, helping protect reefs is something that gives me both satisfaction and hope. And there is hope for reefs. I know the doom and gloom language is pervasive, but we do find reasons to hope. For example, one of the healthiest and most beautiful reefs I have ever dived in was Bikini Atoll. Yes, the same Bikini Atoll that was the site where the US military conducted 23 nuclear detonations in the 1940s and 1950s. When I dove there in 2007, the reef was fully recovered, all because the island was off-limits for humans and our impacts. In this case, the key for helping the reef was to remove humans entirely. In other cases, it might be better fisheries management, or active coral restoration, or better management of protected areas, or stopping CO2 emissions. The message here is that if we find the right intervention specific to each place, there is hope for reefs.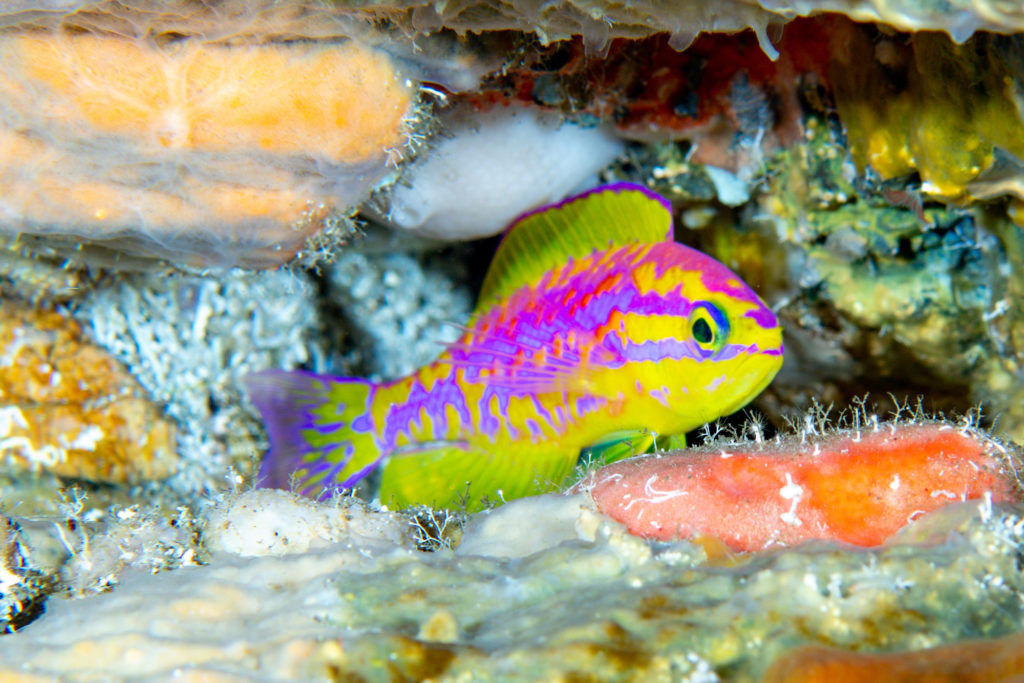 How do you foresee your work in exploring the ocean being a catalyst to drive change in the monitoring of Marine Protected Areas, and more specifically deep reefs receiving adequate protection along with shallow ones?
Deeper reefs are incredibly beautiful. They are home to a multitude of unknown species, including some of the most amazing fishes I have ever seen. For example, a species we recently discovered and described from Brazil, Tosanoides aphrodite, received lots of media attention because of how stunningly beautiful it is. We discover species like this all the time, and we often publish great scientific articles about these and others. With the support from Rolex, we can attract global attention to them and their habitat, and successfully doing this in the Maldives will be like pushing the first domino in the chain of conservation measures that hopefully will follow.
About Rolex Awards for Enterprise
Hailed as "guardians of the future", Rolex Awards Laureates are pioneers and protectors of the planet who have the potential to reinvent the future. The five new Laureates of the Rolex Awards for Enterprise announced in 2021 are continuing this tradition, while also demonstrating Rolex's fundamental belief in always pushing the boundaries.
The 155 women and men selected as Rolex Awards Laureates since 1976 include an extraordinary cohort of skilled pioneers, spread across a wide range of geographical locations. Laureates have featured archaeologists, architects, educators, engineers, entrepreneurs, explorers, filmmakers, geologists, medical doctors, microbiologists, mountaineers, physicists, primatologists, sociologists, veterinarians, and wildlife biologists.
Meanwhile, the five Laureates of the 2021 Rolex Awards for Enterprise are tackling some of the world's most intractable challenges with brilliant ideas and hard work. Guiding us towards a sustainable future, their projects include: fortifying staple foods to fight malnutrition in Tanzania (Felix Brooks-church, USA); protecting the rich biodiversity in the Trans-Himalaya (Rinzin Phunjok Lama, Nepal); exploring and protecting mesophotic coral reefs and their biodiversity in the Indian Ocean (Luiz Rocha, Brazil); seeking climate change clues in the planet's northernmost caves (Gina Moseley, UK); and using indigenous knowledge to map resources to prevent climate conflict in the Sahel (Hindou Oumarou Ibrahim, Chad).
To find out more, visit rolex.org.