The Joy of Arpels: Unbreakable Bonds Between Noey Sriboonratanachai and Her Daughter
Growing together, smiling, and treasuring every moment with her child Pattharaprapha "Arpels" Phornprapha, Supphawadee "Noey" Sriboonratanachai speaks to Prestige about the mother-daughter bond.
Pattharaprapha 'Arpels' is the first and only child of motor mogul Akapat 'Kim' Phornprapha and high jewellery connoisseur Supphawadee 'Noey' Sriboonratanachai. Both parents led busy and happy lives before their daughter was born, but when Arpels came into their lives the couple did not anticipate the amount of light and love this little jewel would bring. Her name is, of course, an ode to Noey's love for Van Cleef & Arpels, but her appellation was actually her father Kim's suggestion.
The Best Gift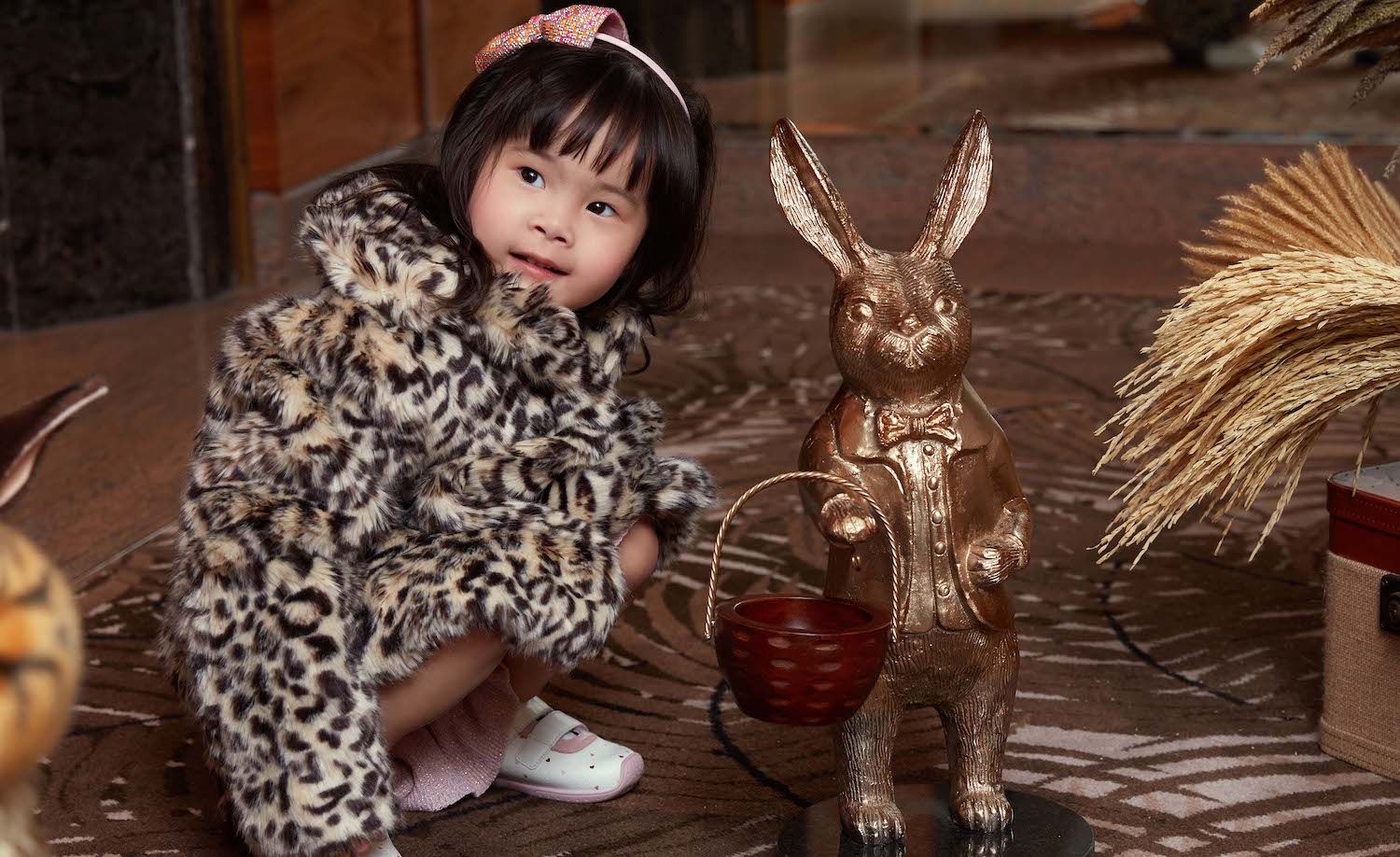 Noey, managing director of AP Privilege, smiles as the makeup artist gently dabs at her perfect porcelain skin. "She [Arpels] is the best gift ever," gushes this proud mum. "I'm just so lucky in so many ways. She's a kind and joyful girl, and she's very loving and understanding. Everyone loves her in the family, and I'm just so lucky she is so easy to take care of!" Noey pauses for a moment and lets out a quick giggle before she continues. "Maybe not so easy today, but normally, yes. She's a happy girl, and she's the one that makes everyone smile in the family".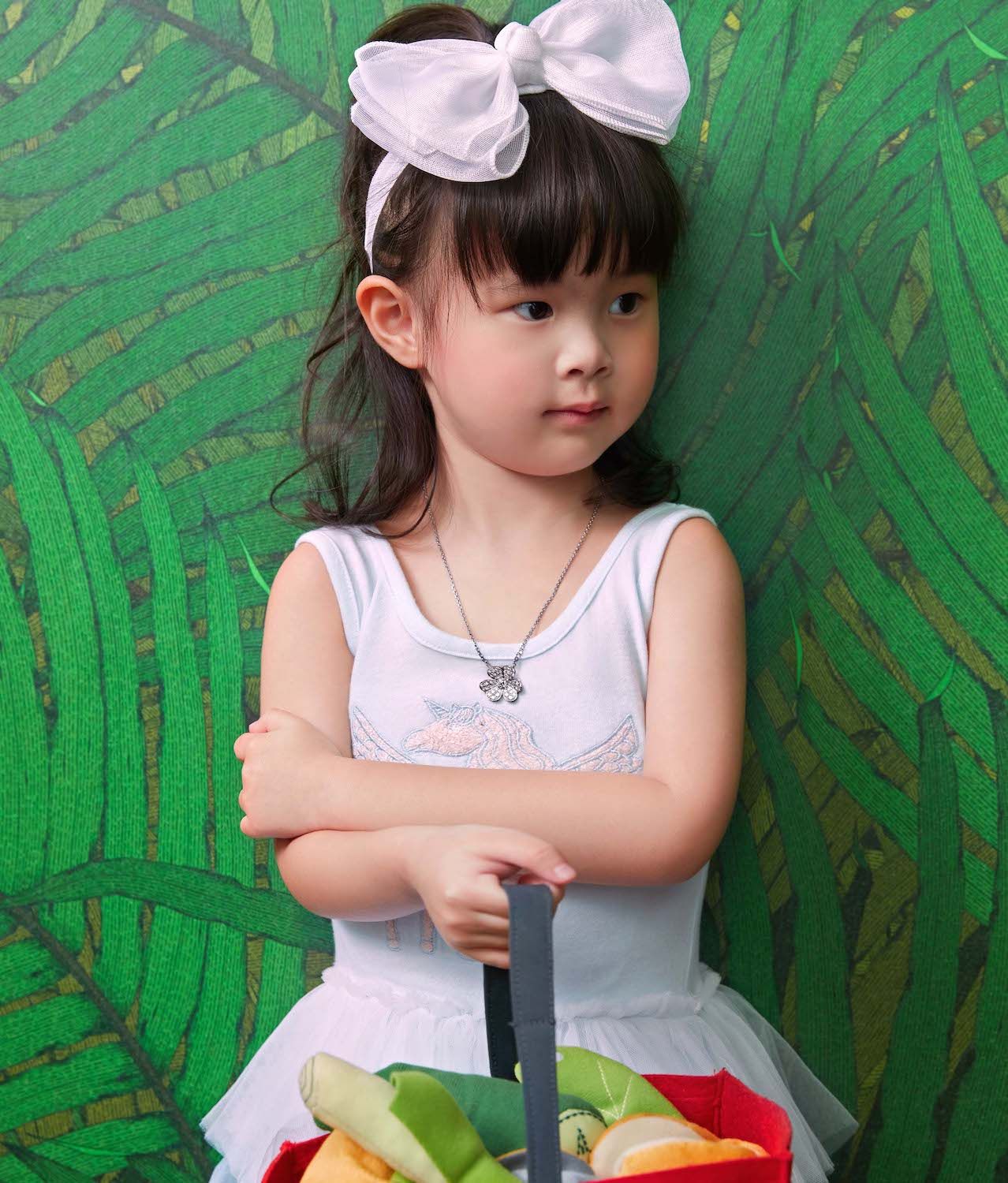 Three-year-old Arpels, today a bubbly vision in yellow, truly is the life of the party. Its apparent that everyone naturally dotes over the little princess when near her, yet this petite is so humble about it. One can't help but understand why Arpels was crying earlier, as a full-on editorial photoshoot can be overwhelming for a toddler. Interestingly, this will be her second stint in Prestige Petite, but this year she's on the cover.
New School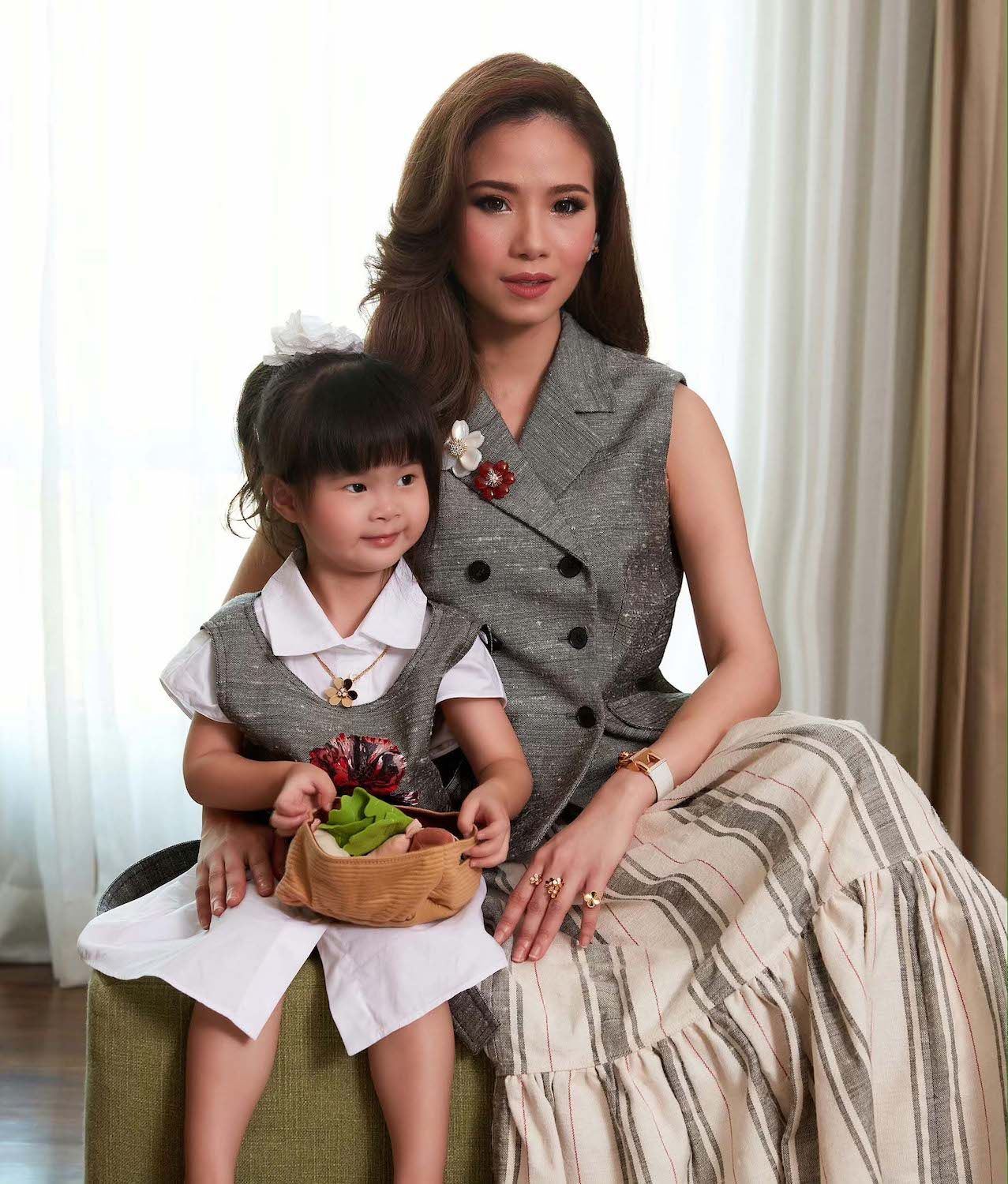 Another transition for little Arpels this year is that she has graduated from her nursery, Purple Elephant, and she is now attending Shrewsbury International School, city campus, near Noey and Kim's avant garde home on Thong Lor.
"She's gone into K1 now," Noey explains. "We wanted her to be close to home. This is so important. I don't want her waking up so early every day to go to school, and nor do I want to get up that early either!" she chuckles.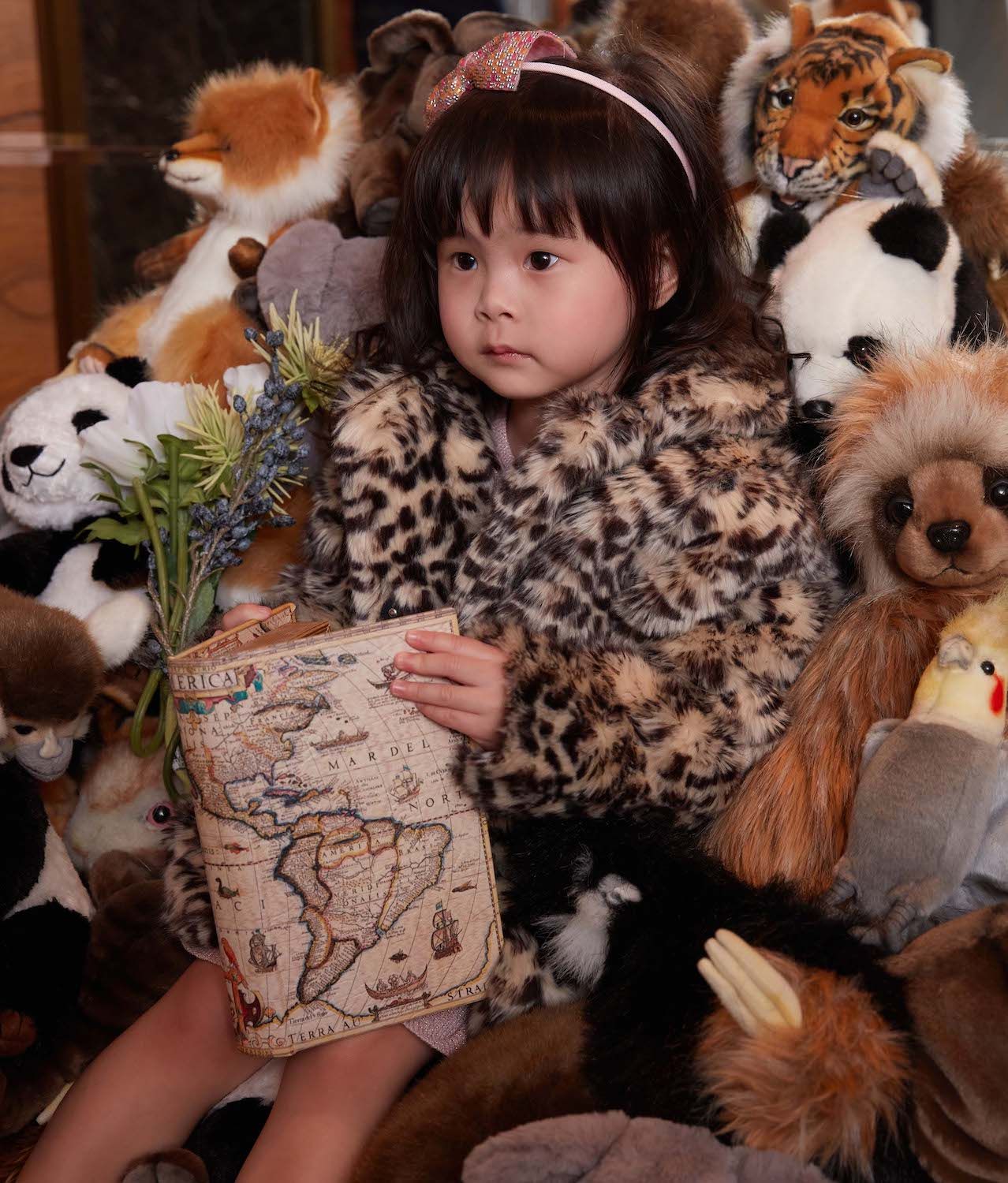 "Being close to home is good for her though," she continues. "She absolutely loves school and has so many friends. She loves to play with her friends and she has been known to be very good at sharing her things. It's definitely been an adjustment for her though, since she started school in August. Now it's five hours a day instead of just three hours. She's always very tired when she gets back home, but she still manages to smile all the time."
Reasons to Smile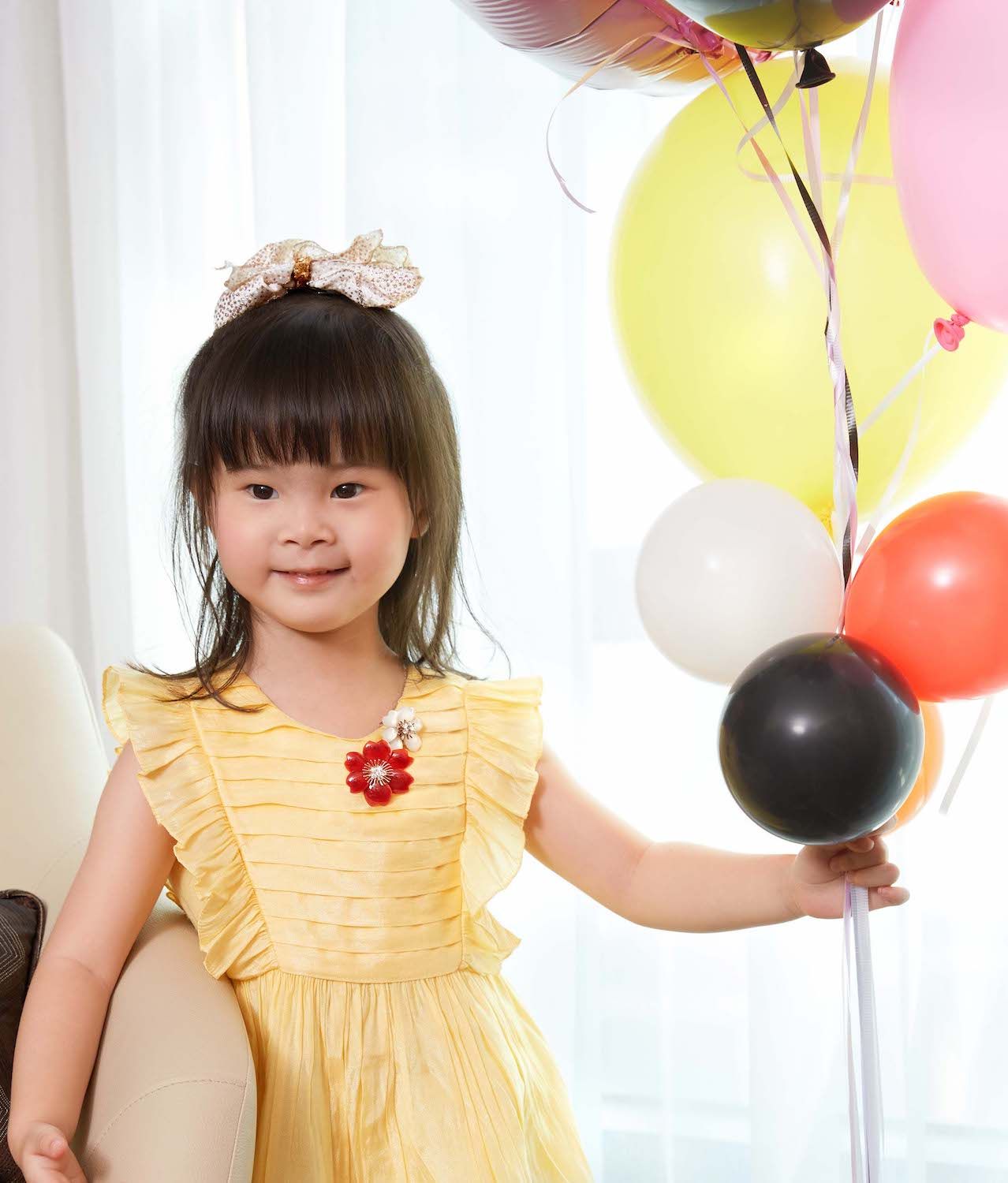 Smiling is, admittedly, one of Arpels' favourite things to do, and it is something that brings both her parents so much joy, especially her mother.
"When a mother sees her child smiling every day, the mother smiles too. It's so wonderful to see how happy and joyful Arpels is, and it makes us as parents feel like we're doing the right thing," Noey says, pausing for a moment before continuing. "She's a very funny girl too. Many things make her smile and laugh. She likes to sing every day, and I will be putting her in singing classes very soon, as well as painting classes, as her favourite subjects are art and music. Little Arpels happens to be quite lucky in this regard, as her grandmother teaches her how to paint, three times a week."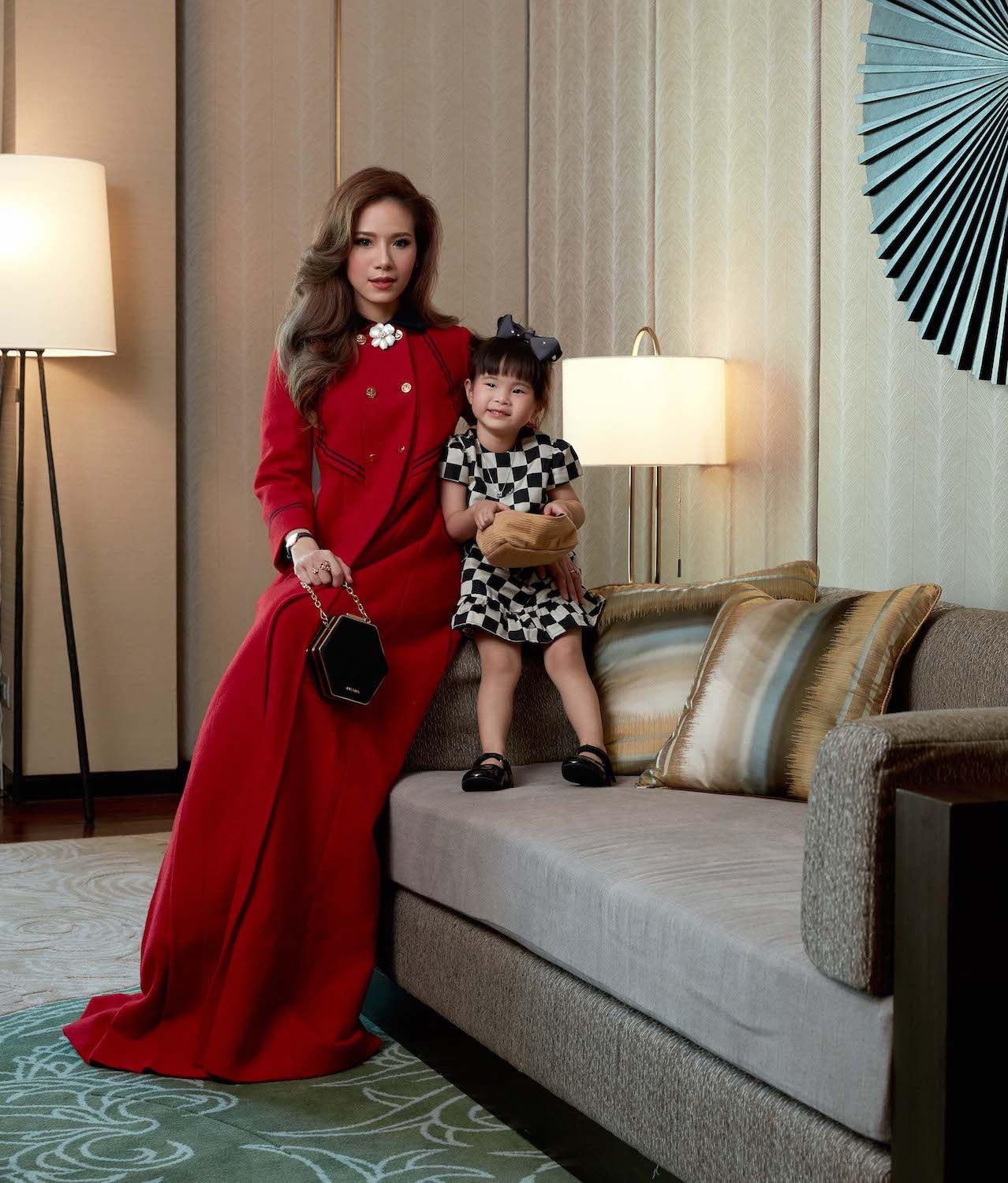 Besides going to school to learn new things, this darling daughter is already teaching her mother a thing or two as well. "Arpels has taught me how essential it is to spend more time with family. Before having her, my husband and I always worked, and spent time with friends. But now, we spend more time with family, because she grows up and changes every day and neither of us wants to miss a single beat! She does something new every day, she surprises us every day. Not just moments like the first time she talked or walked, but even the little things. She changes and grows all the time. So we want to spend time with her every day, to make sure we don't miss out on those important changes."
The Mother-Daughter Bond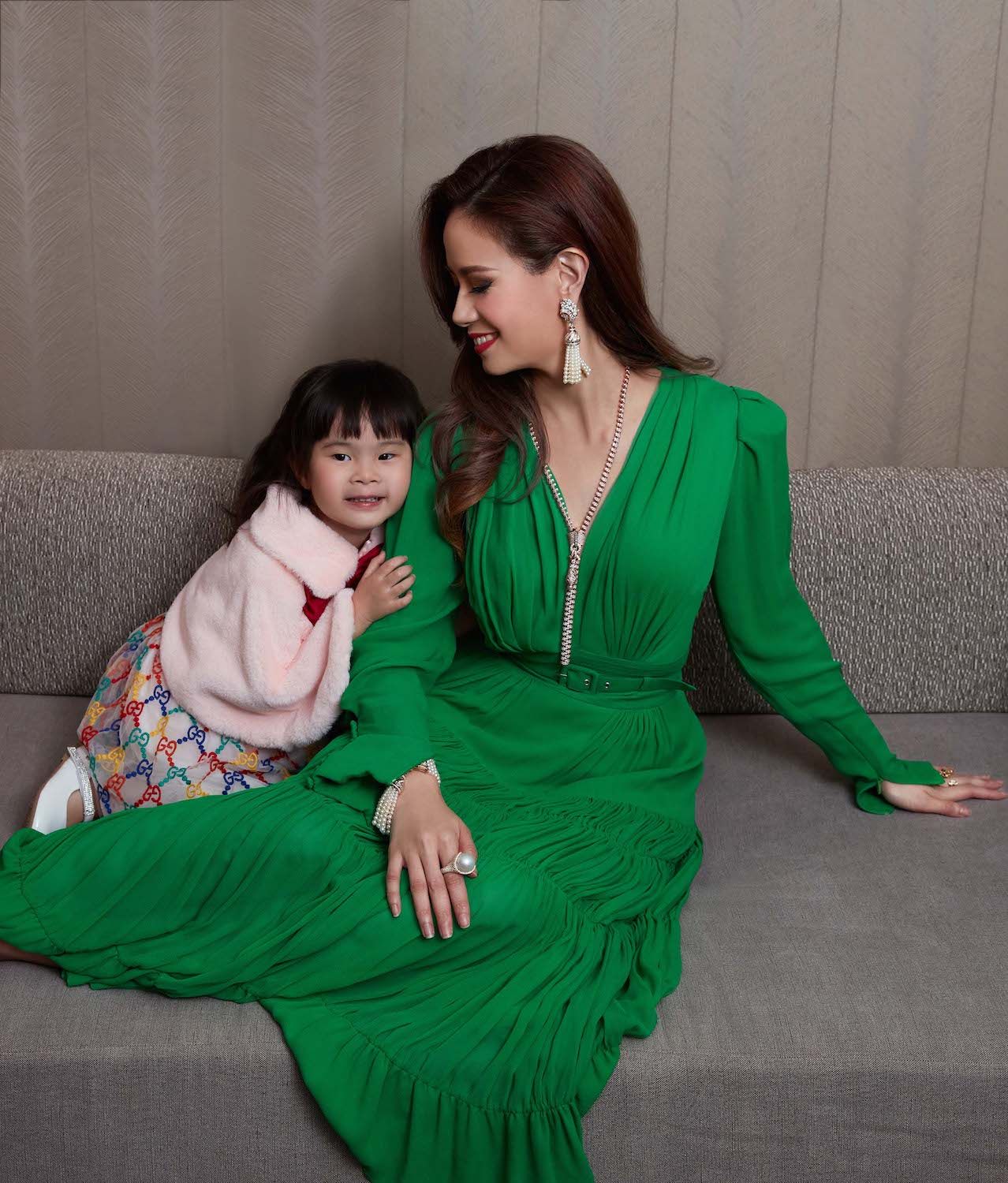 The bond between a mother and a daughter is something very special, and so we took a moment to ask Noey about this unique relationship. In other words, what does it mean to her, as a mother?
"I noticed what this means most this year," she replies, "when all travel stopped because of the pandemic. Last year, I must have travelled 15 times, on work and business trips where I had to leave Arpels at home. It was so tough. And it was as if Arpels inherently knew that the care and attention she was getting from her nannies was not the same love that she would get from her own mum. She was always so happy when I got home, and me even more so. This year, I have been with her the most. I even took her out of school when Covid got really bad and we were all in lockdown. It's been a blessing to spend so much time with my daughter."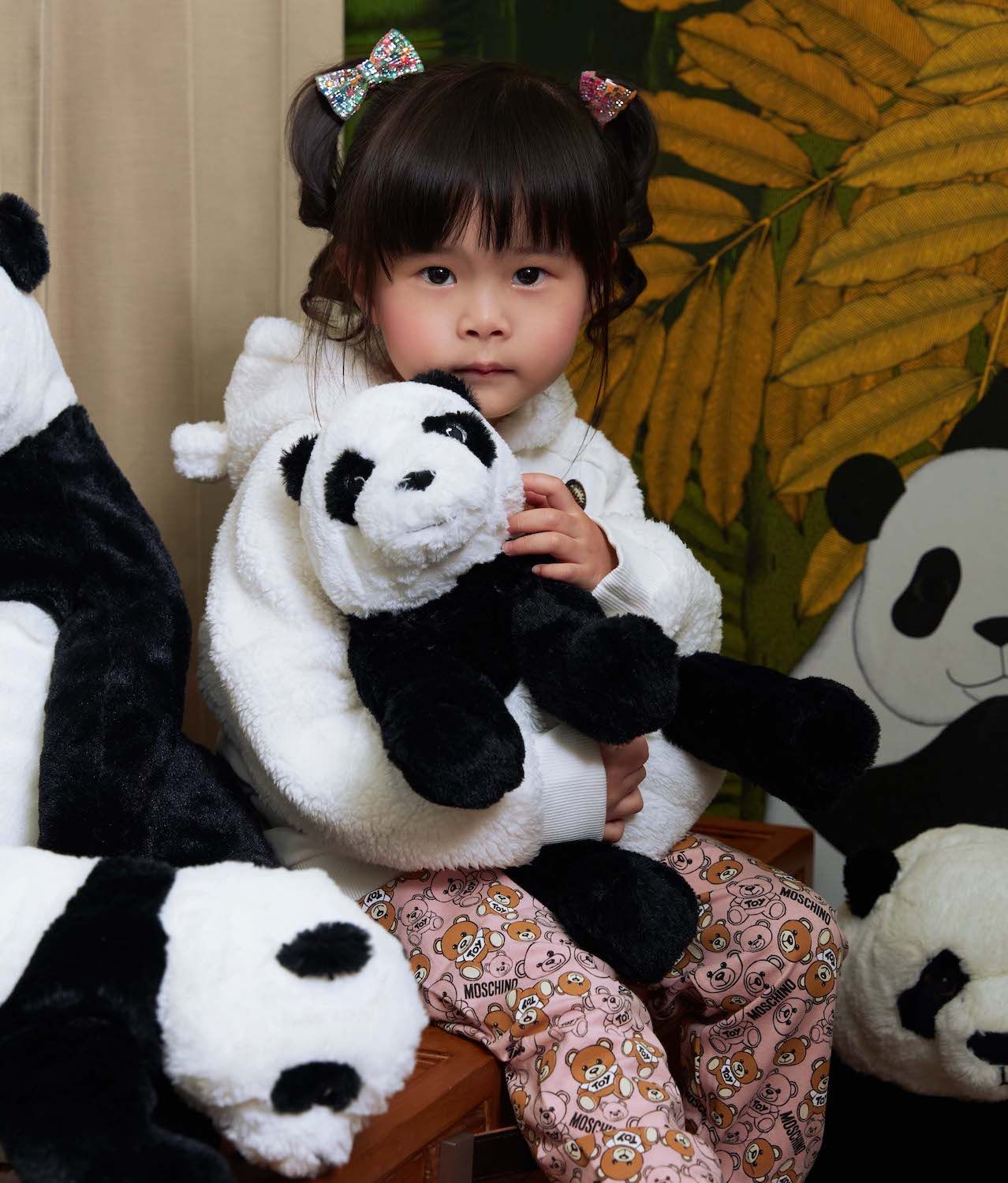 Noey ponders for a second to see if she has made her point about the mother and daughter bond absolutely clear. She then continues: "The bond you have, when you have a child, is best summarised like this…when they are happy, you are happier. When they are sad, you are sadder. it is the most real and purest bond. When they're angry, you feel angry too. When something happens to your baby, you feel it, so strongly. We feel the same, in so many ways, her and I. That's why mothers, and all parents, want to see the success of their children, because their success is our own."
Big Sister Soon?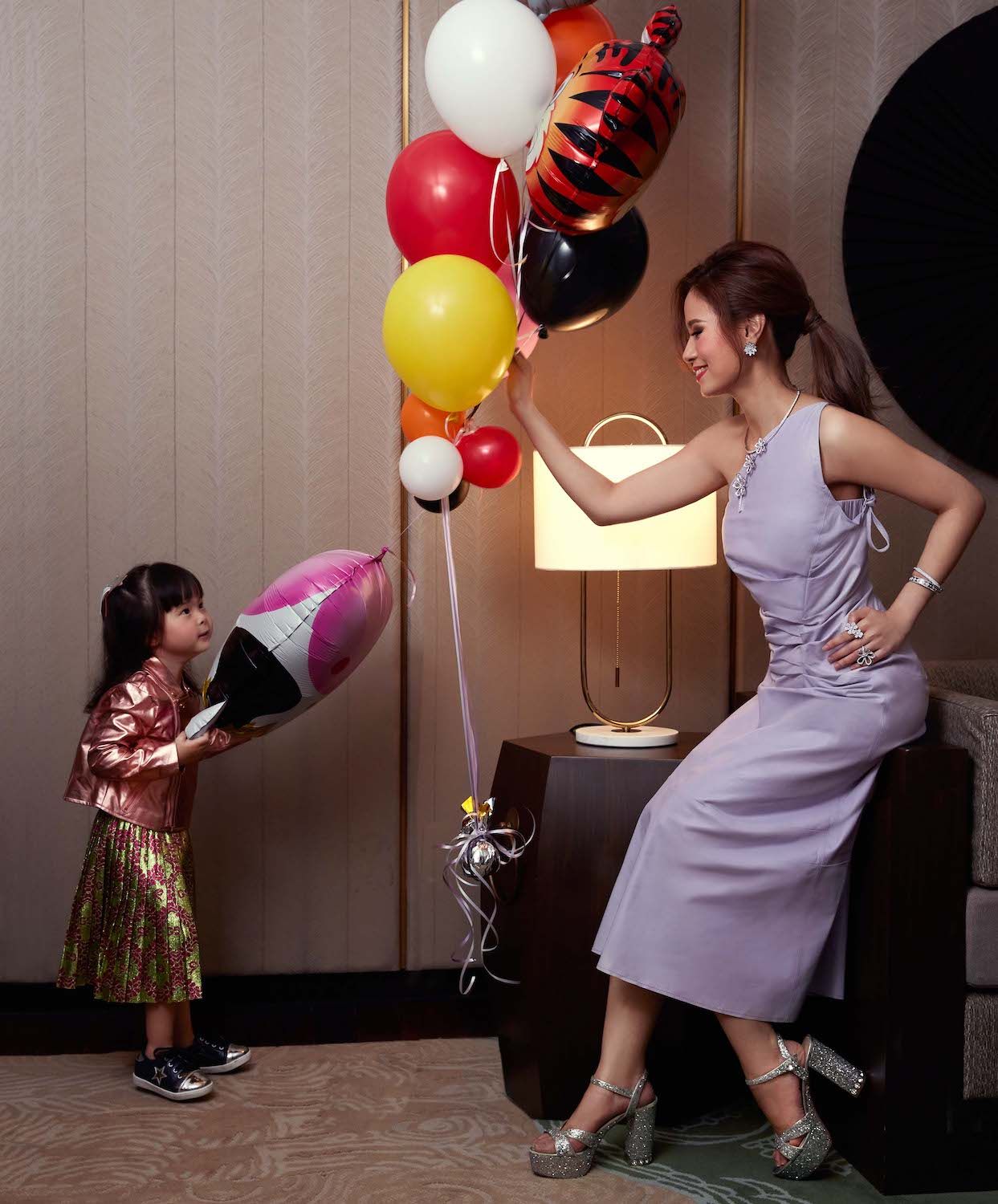 We couldn't help but raise the question of future siblings. Will little Arpels be a big sister any time soon? We floated the question, and Noey smiled as she answered. "Well, Kim certainly has his plans about it. He is very intent on having a child in the year 2022, in accordance with the Chinese zodiac."
This means dad wants a child that will be born in the year of the Tiger. "Apparently, this will bring the family a lot of luck. So, we're trying to make it work. I will have to get pregnant next year in order to do so, so I will start going to the doctor soon to see if we can figure it out."
Noey's gaze is, of course, still on Arpels throughout. "She just brings the family so much joy and puts a smile on all our faces. She is our family's happiness; the grandmas, the grandpas, we all just love her so much."
Photographer: Apichart Chaichulla
Stylist: Pisit Jirathadaphan
Makeup: Thak Teepatanachot
Hair: Thitiphatsukphorn
Jewellery: Van Cleef & Arpels
Location: Siam Kempinski Hotel Bangkok