Sotheby's has decided to cancel its live auction of "Modern and Contemporary African Art" on March 25, and to hold it online from this Friday, March 27 through Tuesday, March 31 in accordance with the British government's new guidelines.
The much-anticipated sale will feature more than 100 works by artists from across the African continent, with the Economist reporting that Sotheby's has already seen a 30% increase in pre-auction bidding compared with the same auction in 2019.
The four top lots are all signed by the late South African artist Irma Stern, who is best known for her expressive portraits rendered in saturated colours.
Among them are Stern's early paintings "Mangbetu Children" and "View from the Vineyards," which are both estimated to sell for between £200,000 and £300,000 (around $242,660 and $364,000).
Also hitting the auction block at Sotheby's is Stern's "Grape Packer," which is expected to fetch between £350,000 and £550,000 (about $420,000 and $650,000).
Although the 1959 painting is leading Sotheby's "Modern and Contemporary African Art" auction, its high pre-sale is far from Stern's current record price of £3.04 million for "Arab Priest" (around $3.6 million).
Another highlight of Sotheby's upcoming sale is an early painting by Nigerian artist Ben Enwonwu, "Sefi," which is making its auction debut with an estimate of between £200,000 and £300,000 (around $242,660 and $364,000).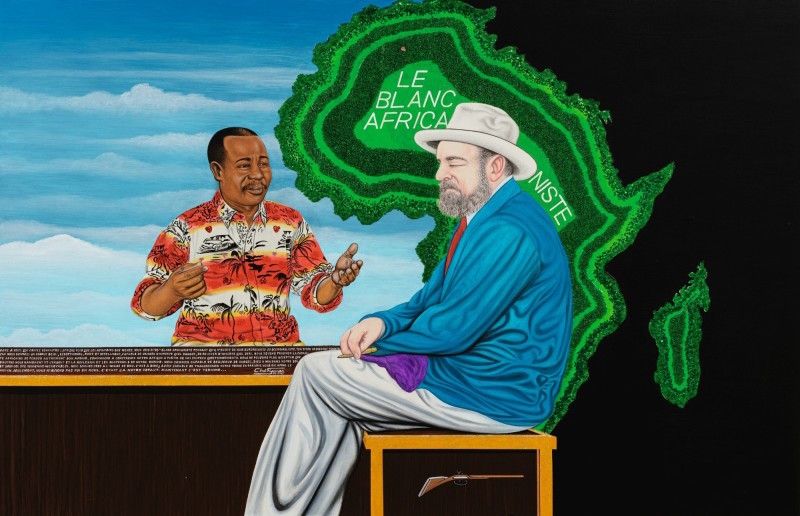 The sitter of this portrait had been thought to be a "Nigerian princess," although Sotheby's specialists have now revealed that she could be Princess Judith Safinet "Sefi" Atta.
"Sefi was about 19 or 20 when she sat for the portrait, she would go on to live such a remarkable life. It's an amazing story," Sefi's daughter Obi Okigbo told Barrons' Penta ahead of the auction.
A similar portrait of Nigerian royalty by Ben Enwonwu, entitled "Christine," went under the hammer for a record price of £1.1 million (around $1.4 million) at Sotheby's London in October 2019.
The sale of "Christine," described by Nigerian poet Ben Okri as the "African Mona Lisa," testified to the recent boom of contemporary African art at auction.
Earlier this March, Bonhams' "Modern & Contemporary African Art" sale made a total of £1.8 million (around $2.2 million), and also established new world record prices at auction for eight artists.
Sotheby's "Modern and Contemporary African Art" online sale will open to bid at 2:00 pm GMT this Friday (9pm Thai time), March 27.
This story was first published via AFP Relaxnews.