Sophaphan Sabmaneenant, Vice President of family-owned jewellery business Jasmin, weighs in on her new purchase of the highly-anticipated Dusit Residences.
For five decades, the acclaimed Dusit Thani Hotel overlooking Lumphini Park was hailed as one of Bangkok's most iconic landmarks. The hospitality group's announcement to close its doors in 2019 was met with disbelief, eased by the news that the spectacular Dusit Central Park mixed-use development was to materialise in the prime location.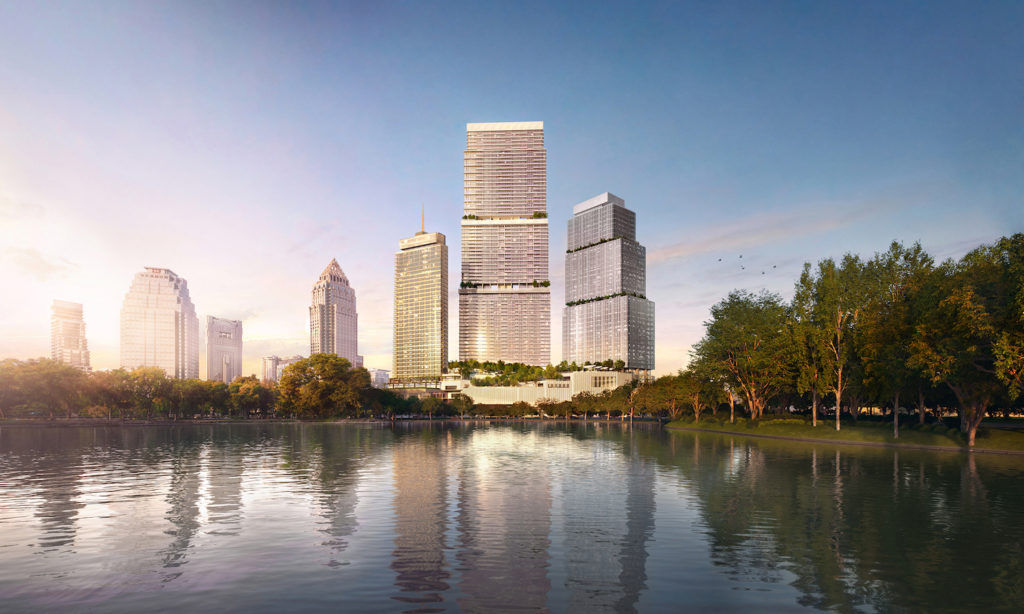 A refreshing take on an urban design and lifestyle concept, Dusit Central Park is the culmination of a unique collaboration between the legendary Dusit Thani Thai hospitality group and retail giant Central Pattana. Set to be a new and unrivalled destination in Bangkok, the project encompasses the return of a new Dusit Thani Bangkok hotel, as well as the Central Park Department Store, Central Park Offices, and two state-of-the-art residential developments: Dusit Parkside and Dusit Residences.
Whilst preserving Dusit's heritage and sterling reputation under the concept of 'Here for Bangkok', there is also a strong emphasis on innovation. Raising the bar of luxury urban living to new heights, tenants of these residences are not only guaranteed access to top-tier bespoke services and thoughtful amenities seldom found elsewhere, but they can also enjoy a spectrum of activities right on their doorstep.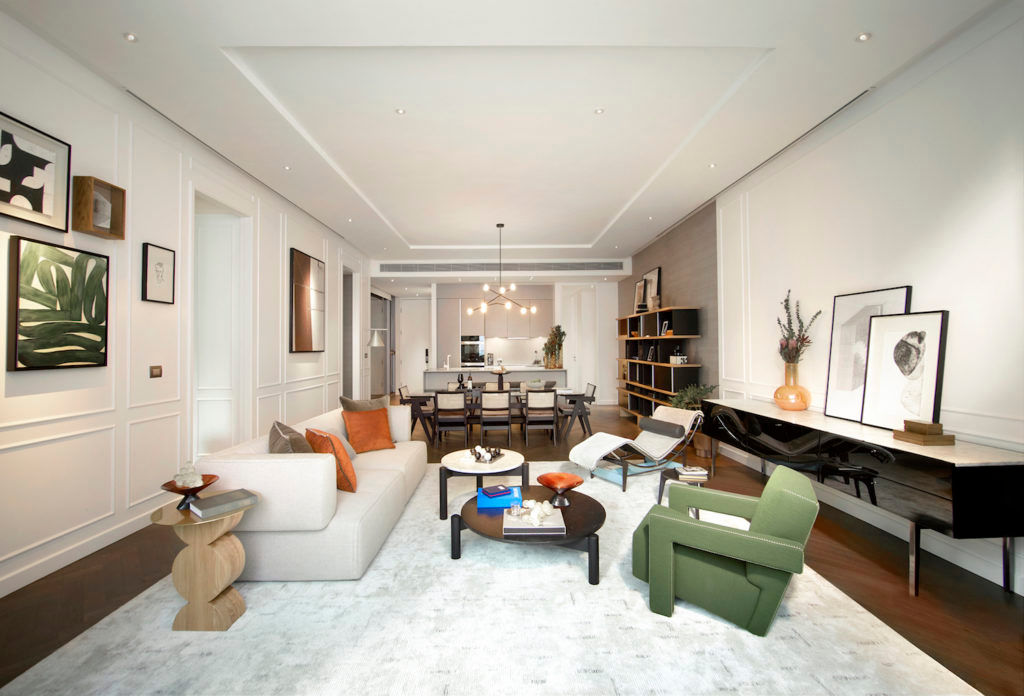 Built on key concepts of heritage and innovation, unrivalled connectivity, high-end quality of life, and meaningful experiences, the ambitious undertaking combines Dusit Thani's world-class hospitality services, upscale retail, offices, and prestigious residences – all in one exciting destination.
Its unique appeal and highly sought-after location in the heart of Bangkok's central business district, on the corner of Silom and Rama IV roads, make the residences a must-have gem for any affluent city dweller with an acquired taste for the finer things in life.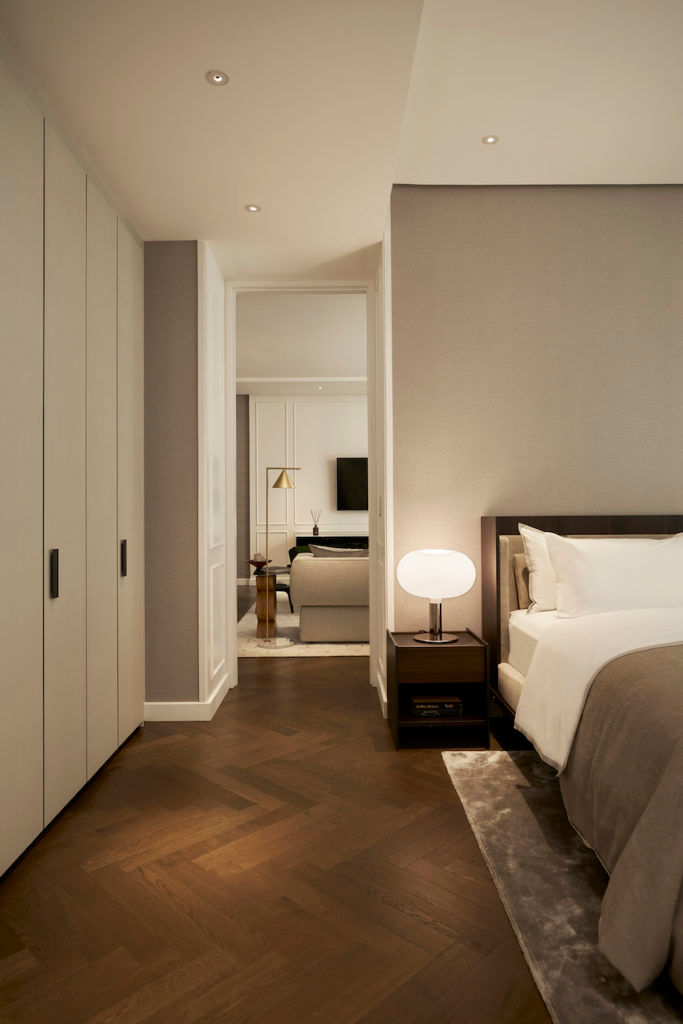 It is a big decision choosing where you want to live. That said, an individual who did not hesitate to purchase a unit at Dusit Residences is Sophaphan Sabmaneenant, Vice President of family-owned jewellery business Jasmin.
"My family and I have enjoyed family meals and gatherings at Dusit Thani hotel for as long as I can remember," she recalls. "Jasmin also had a boutique at Dusit Thani Bangkok since the day the hotel opened, until it finally closed its doors. I attended Saint Joseph's Convent growing up, and our office is also in Silom. This area holds a special place in my heart. I think that is why this project instantly caught my attention and peaked my curiosity."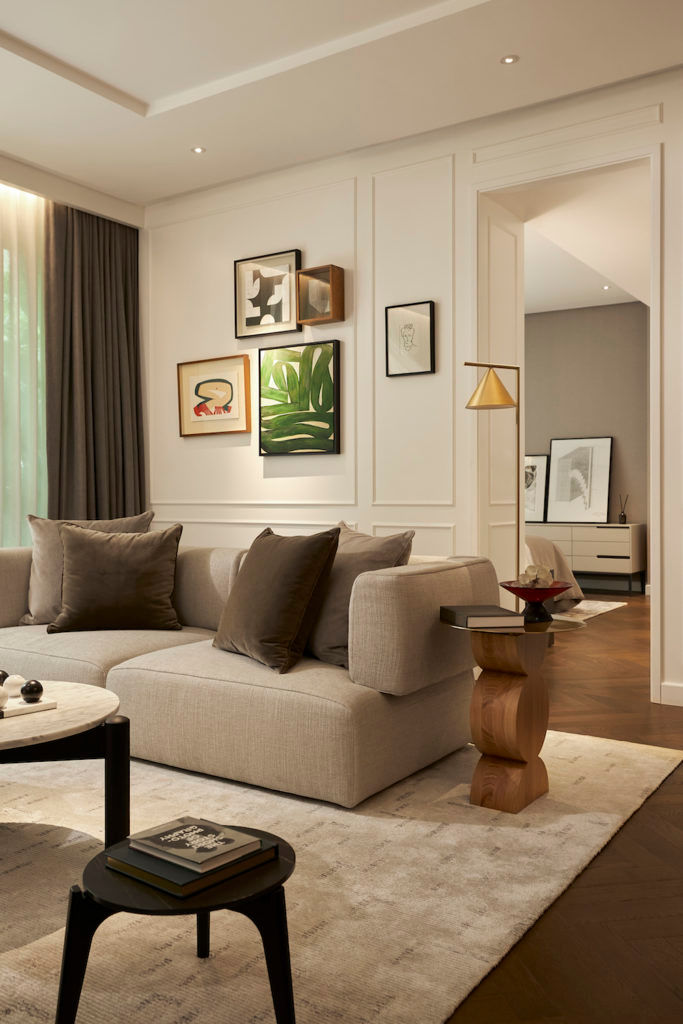 In addition to her attachment to the location, it is her interpretation of the term luxury that made Dusit Residences a top choice. "Luxury means different things to different people," she says. "For me, it is something simple, yet significant. It boils down to something that is real and meaningful, and that complements and enhances your life." She adds that there are many interesting real estate developments across the city, but none of them are quite like this one.
"The amount of thought and attention to detail that has gone into creating this place – to reach such a level of perfection – is impressive. And it's not just about the exquisite, timeless design, but its personality and all the extra offerings that come with it that are so attractive. It is a place designed to enhance your quality of life. Moreover, it will be like living in an apartment but having access to a hotel's five-star service."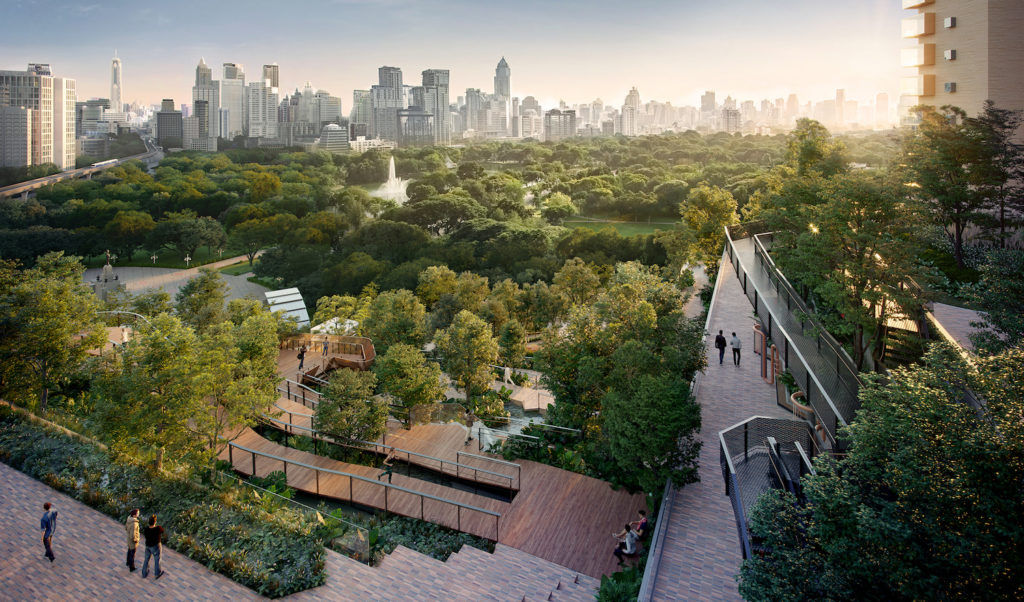 Aside from its ideal location, the residences themselves offer lavish comforts that are connected with the natural beauty of Lumphini Park. "When I am not working, I regularly go running," she says. "It's difficult to have such easy access to nature in Bangkok, so I am excited to take full advantage of that." But beyond that, embracing a green concept, Dusit Residences also features its very own Roof Park that extends over seven rai of space. "Trust me, I will be running there too, right after my run in Lumphini Park," Sophaphan laughs.
Among the many noteworthy aspects of the residential project is the fact that it emphasises sophisticated living without disregarding the need for a well-balanced life. Understanding the importance of both physical and mental well-being, the project also offers a wellness centre.
As a hard worker, who often works six days a week, time spent on herself is precious, Sophaphan explains. "It's important to take a break and take care of yourself, so you will often find me at the spa." To maximise personal relaxation time, the residences further includes specially designed private facilities consisting of an infinity pool, a jet pool, sauna rooms, fitness rooms and a yoga studio.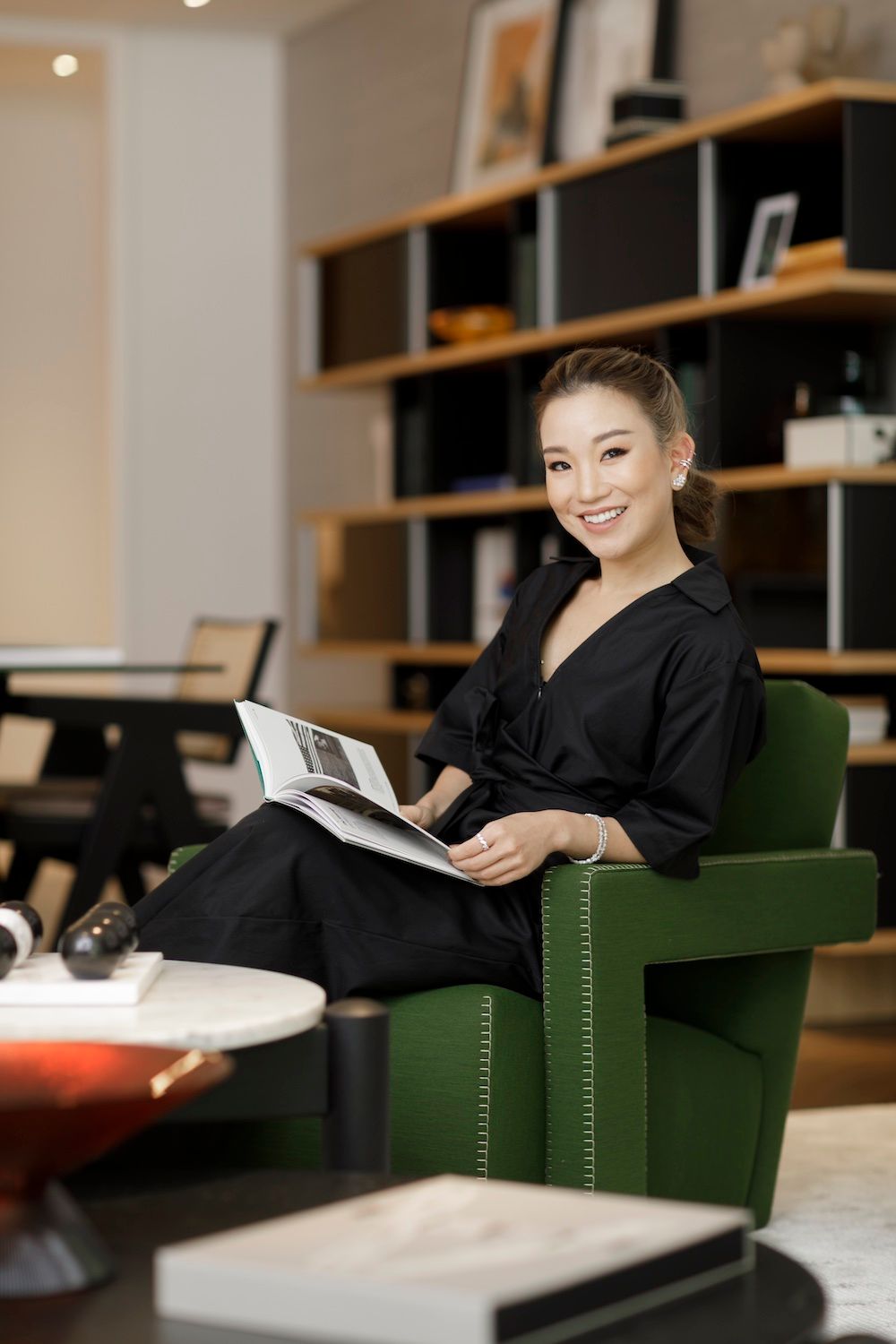 Dusit Central Park spans an area of 440,000 square metres, with Dusit Residences comprising 160 units ranging between 117-700 square metres in size – all offering uninterrupted, panoramic views on Lumphini Park. It has all been designed to reflect classic elegance and sophistication, with generously spaced-out living areas that offer all the functionalities of a big city home.
Although contemporary in design, the interiors also draw inspiration from the beauty of natural materials to represent 'Thainess'.
Expected to be completed by 2025, Sophaphan says she can't wait to move in, and already has a rough idea of how she wants to turn her new home into a personalised sanctuary. "White and earthy warm tones, with some bursts of colours," she says, sharing her vision.
An avid painter, she also plans to turn one of the bedrooms into a studio. "I used to be a much more outgoing person who spent very little time at home, but I can tell you that once I have settled in, I will be staying home a lot more. There is a stillness here that is hard to find in Bangkok. Besides, if I did wish to go shopping or get my hair done or work out, I literally do not have to go anywhere. This unique, integrational style of living is something I am really eager to experience. The fact that this is a leasehold project does not affect anything for me. What you receive in return tops everything."
Setting a new standard for mixed-use developments and real estate in Thailand, the 4.6-billion-baht Dusit Central Park development has been designed to ensure the best of refined living. Peaceful and private, and crafted to the highest standards, Dusit Residences is a perfect fit for those seeking quality and value in one-of-a kind living spaces.
To find out more, visit dusitresidences.com.