The New Lake Legend Bangna-Suvarnabhumi with 100-rai Lake View Promises a Living Experience Like No Other
Set beside a stunning 100-rai lake, the newly launched Lake Legend Bangna-Suvarnabhumi residence is a tranquil sanctuary in the heart of Bangkok.
Set along the banks of a 100-rai long lake near Suvarnabhumi airport, the Lake Legend Bangna-Suvarnabhumi feels more like a modern vacation destination by lake Como than it does a city home. Make no mistake though, as you're still at the very heart of it all. With easy access to the extended business district of Bangna, Bangkok's key transport links, as well as a myriad of lifestyle options, the newly minted residence by Hongkong Land and Property Perfect promises both exclusivity and convenience, redefining what it means to own a super luxury residence in Bangkok.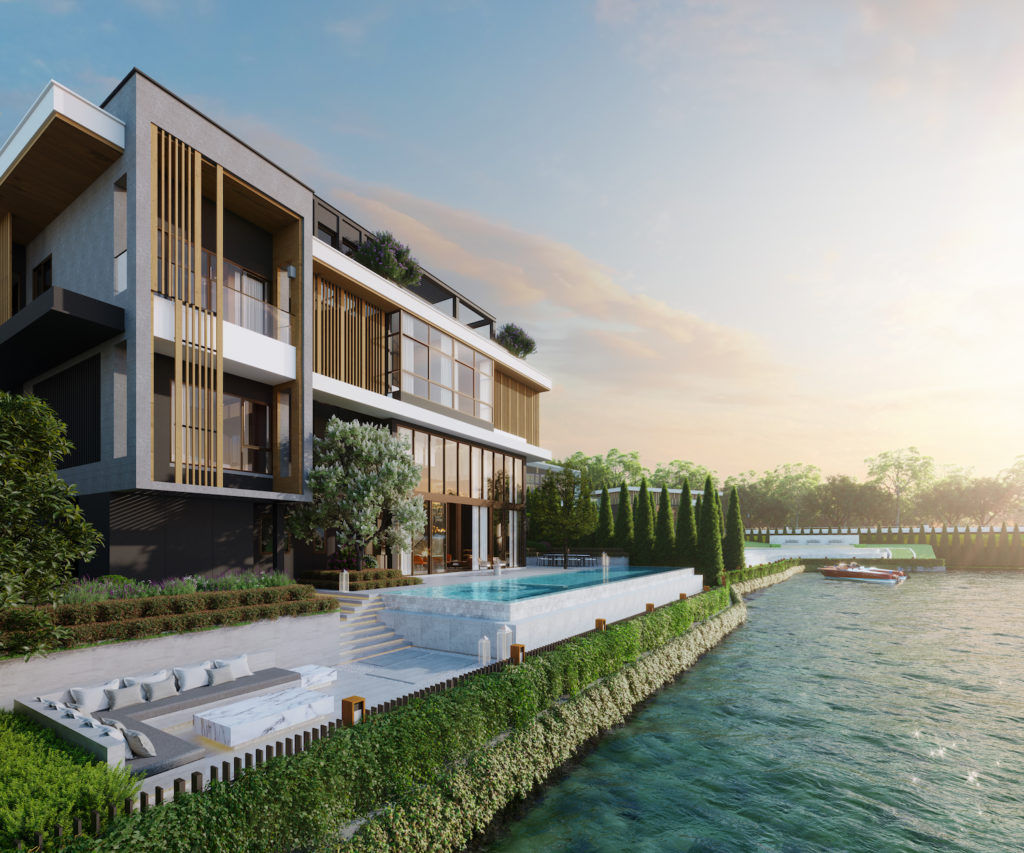 A Super Luxury Residence Like No Other
Inspired by the modern lakeside villas of Italy, Lake Legend Bangna-Suvarnabhumi offers a series of private homes, ranging from two-storied to three-storied residences. Putting simplicity, comfort, and elegance at the forefront, each of these exclusive, spacious homes are nestled amidst serene surrounds, while natural elements and a refreshingly sleek aesthetic gives each residence an irresistible sense of la dolce vita.
Large glass windows, airy, naturally-lit spaces and a clean palette give the homes both warmth and sophistication, thoughtfully designed to meet the needs of young urbanites, while embracing multi-generational living. A rare gem with a magnificent lake as its focal point, residents at Lake Legend Bangna-Suvarnabhumi can choose between grand residences with expansive road-facing facades, or more informal, open designs with unparalleled views of the lake itself.
Enjoy double-height living space and large glass windows that allow the natural outdoor color palettes to accentuate the mood indoors, a reminiscent of the grand European palaces of yesterday.
Serene Surrounds
Though seemingly rising from a far-flung paradise, residents of Lake Legend Bangna-Suvarnabhumi will find the city still very much within reach. The property connects seamlessly to key roads; Bangna-Trat, Motorway, Kanchanaphisek road, expressways, and transit hubs such as the Suvarnabhumi Airport, while some of Bangkok's busiest shopping destinations — from Mega Bangna, to Central Village and Siam Premium Outlets — are mere minutes away.
Nearby, you'll also find some of the city's top international schools — including Bangkok Patana School, Berkeley International School, and Wellington College International — along with golf clubs, parks, and key shopping precincts.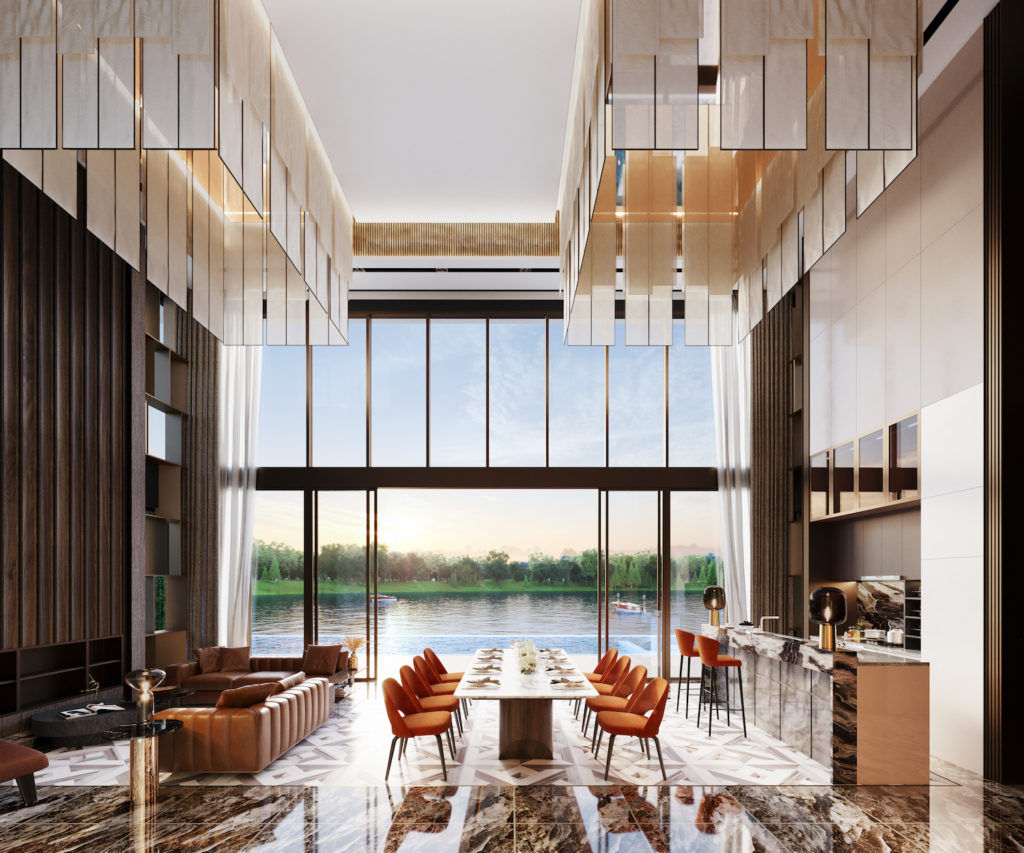 World-Class Facilities & Services
Taking luxury living to another level, Lake Legend Bangna-Suvarnabhumi aims to offer a fulfilling living experience, achieved through a myriad of facilities and services. Entering the property, guests are greeted by an impressive grand lakeside clubhouse. From there, residents can enjoy the perks of The Legacy Club, which encompasses a playground for kids, cutting-edge fitness equipment, an executive lounge, steam and sauna, and an infinity edge pool with spa pool.
The estate also makes the most of its breathable, lakeside environs, providing both a waterfront park for refreshing morning jogs, as well as a lush botanical garden right at the heart of the property — ideal for anything from calming strolls, to playdates for the kids. Putting service at the forefront, smart living solutions can also be found throughout the property, from trustworthy home security systems by SECOM, to EV chargers, and smart home automation that allows for quick and easy control of lighting, air conditioning, curtains, and even the TV.
Lake Legend Bangna-Suvarnabhumi starts at THB 95 million baht, and is open now for private viewings. To book yours or find out more, click here.