Frozen in time, freed from demands, let yourself rule within the endless flow of time – the Rolls-Royce Phantom Tempus for the unforgettable world we've never seen.
Rolls-Royce has once again shaken the world of marques' luxury distinctiveness with its most-recent Phantom Tempus collection – inspired by celestial phenomenon and time.
Owing to the atypical events of the past year, the marriage between people and time has proved to be a fly-by-night fashion of one's reality. Thus, with all the occurrences of one-of-a-kind turmoil in our history, the time couldn't have been more right for patrons to pursue their own place within the cosmos of universe.
Only limited to a stark figure of 20 models – all allocated to clients across the globe – the marque's pinnacle Phantom Limousine bears witness to how time can be made to stand still, within the universe of your own.
The appreciable masterpiece sees a reimagined starlight headliner which combines fibre-optic lighting with ornate bespoke embroidery, embellishing the one-and-only pulsar headliner of our time.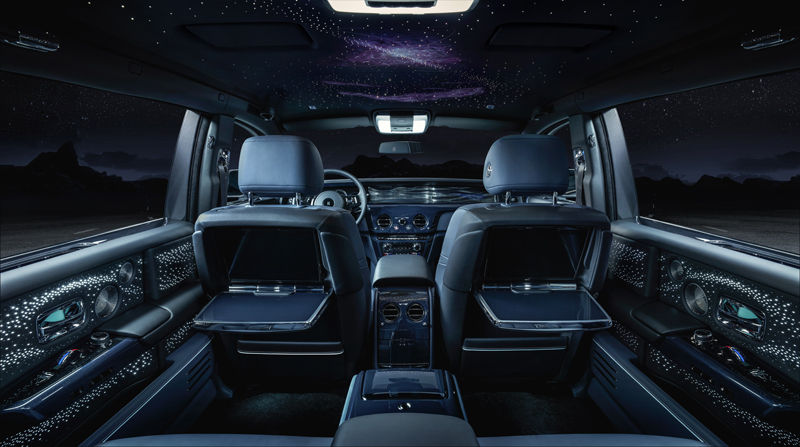 The phantom's gallery of 100 individually contoured columns milled from a single billet of hand-polished aluminium, is an indicator of a pulsar star that is due to rotate every 100 million years. Plus, a time-related quotation by the iconic Albert Einstein, is also inscribed on the ornamental tablet within the glove compartment that reads, "The distinction between past, present, and future is only a stubbornly persistent illusion".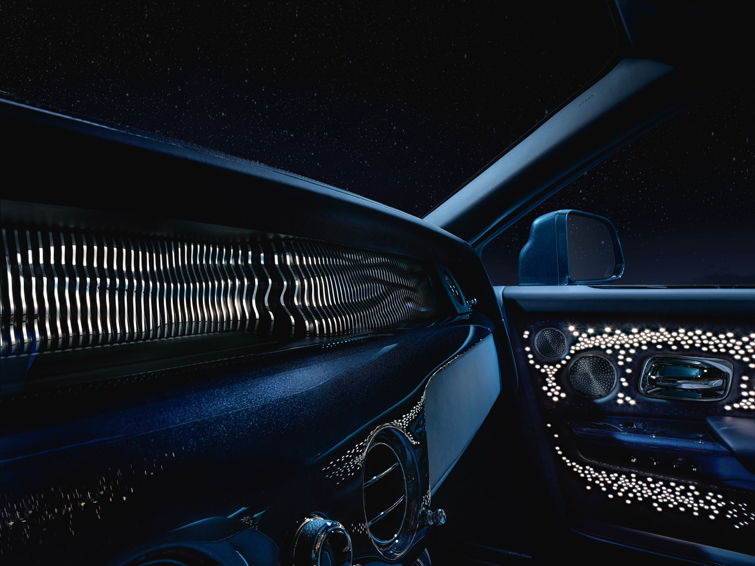 What's more, hundreds and thousands of punctured, mimicking stars of glittering glow as well sculpt a swirl of patterns in the door linings, creating ultimate divineness that's utterly rare. Not only that, the well-considered absence of a clock helps originate a space of freedom from interference.
The patrons are also competent of having the bonnet of their Phantom Tempus graced with a personalised date or location of momentous occasions to be sculptured as a timeless reminder in courtesy of the Spirit of Ecstasy.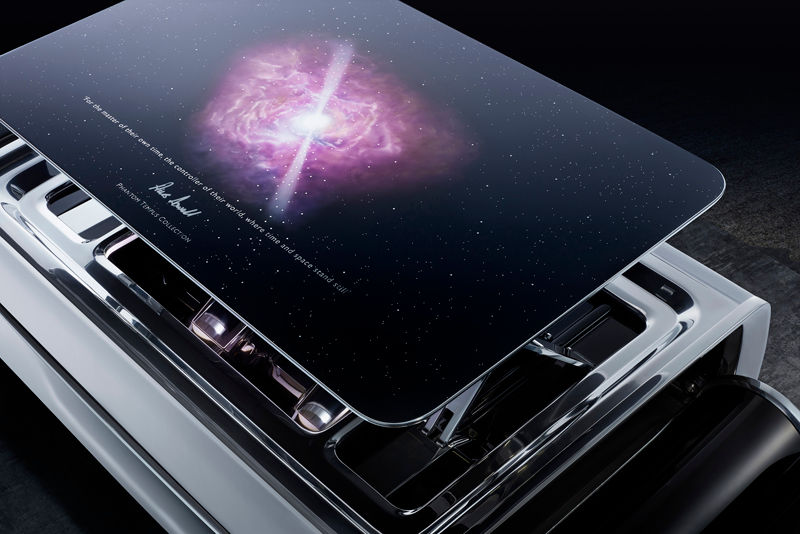 To enliven the collection's elements of exclusivity, the Tempus Champagne Chest is impeccably adorned with hand-painted pulsar artwork onto the table of which the chest houses thermal flasks designed for chilling both champagne and caviar. Plus, an arrangement of four crystal champagne flutes, brings to mind, the cylinders of a V12 engine and a fine mother-of-pearl caviar spoon.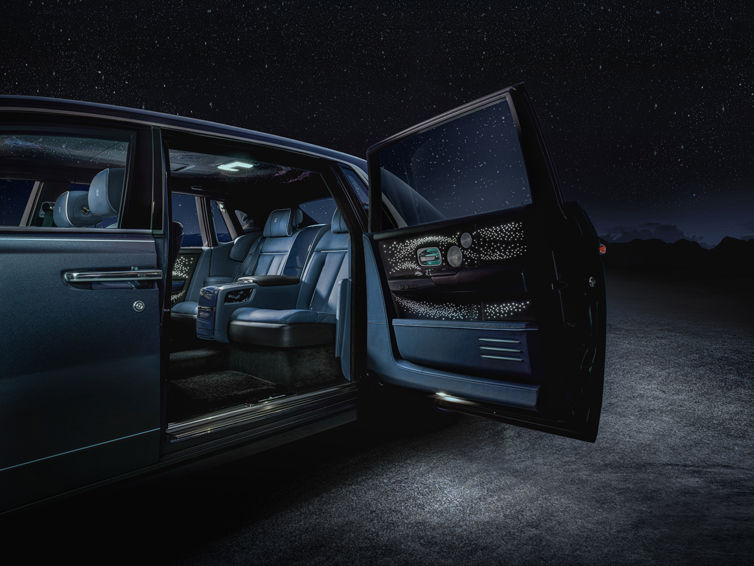 As a finishing touch of the Phantom Tempus, the exterior of the collection's newly bespoke paint finish in Kairos Blue is, unmistakably, executed with a flourish. The paint consorts bejewelled-like, sparkling blue mica flakes which merrily play with the light like how the stars would glisten the night sky with its ceaseless shine.
TECHNICAL SPECIFICATIONS

Phantom: NEDCcorr (combined) CO2 emission: 329-328 g/km; Fuel consumption: 19.5-19.6 mpg / 14.5-14.4 l/100km; WLTP (combined) CO2 emission: 356-341 g/km; Fuel consumption: 18.0-18.8 mpg / 15.7-15.0 l/100km
Phantom Extended: NEDCcorr (combined) CO2 emission: 330-328 g/km; Fuel consumption: 19.5 mpg / 14.5 l/100km; WLTP (combined) CO2 emission: 361-344 g/km; Fuel consumption: 17.8-18.6 mpg / 15.9-15.2 l/100km
To view a virtual reality presentation of the Rolls-Royce's Phantom Tempus, get the access via the Google Cardboard app.