The iPad Air is arguably the most versatile of Apple's slates.
It's smaller, lighter and more affordable than the iPad Pro. Compared to the Mini, it offers more screen and better performance. The latest iPad Air, however, is giving its Pro (2021) sibling a good run for its money with some fancy new specs. Choosing between two won't be easy – until, of course, the 2022 iPad Pro raises the bar.
Here, we look at what's new for the iPad Air 5, how it stacks up against what is currently the most powerful Apple tablet, the latest Pro, and why it's a great investment.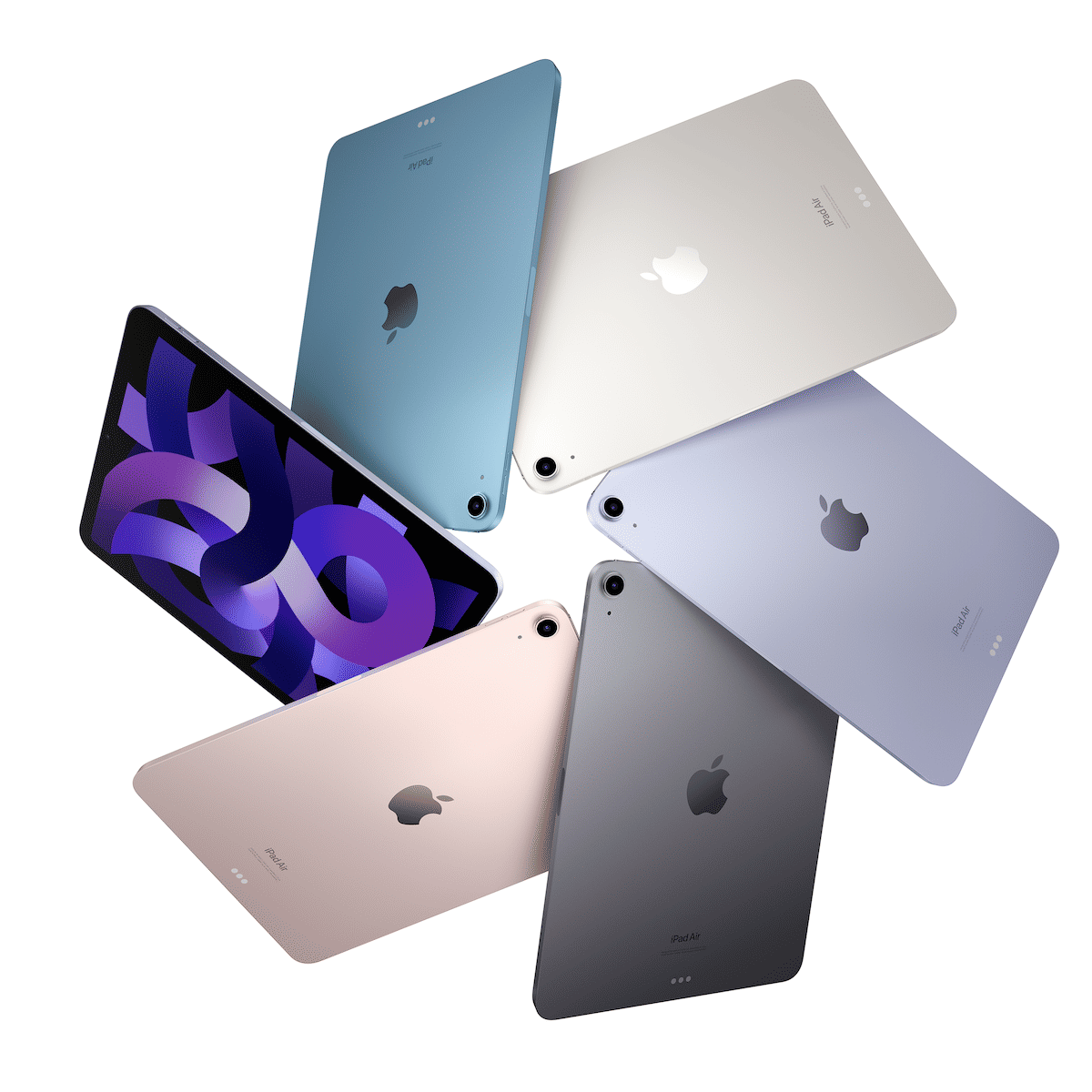 M1 Chip
The new iPad Air 5 runs on the M1 chip, the same one that powers last year's iPad Pro. This upgrade brings a leap in performance – up to 60 percent faster than the A14-powered iPad Air 4. Furthermore, the M1 offers an 8-core CPU, 8-core GPU and a 16-core Neural Engine, all of which translate to twice the graphical performance as well as better image and video quality over its predecessor. Expected to hold up multiple 4K video editing, graphics-intensive games, 3D design work and augmented reality without a hitch, the tablet is designed to, as Apple stated, "enable users, including content creators, gamers, and students, to push the boundaries of creativity, productivity and self-expression. During our review, it breezed through a split screen between a YouTube video and scribbling on Good Notes, followed by 10 tabs on Safari and a print-quality PDF running side-by-side seamlessly.
Centre Stage
Thanks to the new Ultra Wide 12MP front camera, Apple's cool video feature that keeps users in view is finally available on the Air. Centre Stage also detects when others join in, zooming out to include them in the frame. Considering how video calls have infiltrated our lives, this is a nifty function that makes virtual interactions all the more engaging. With this addition, all iPad models now support this experience.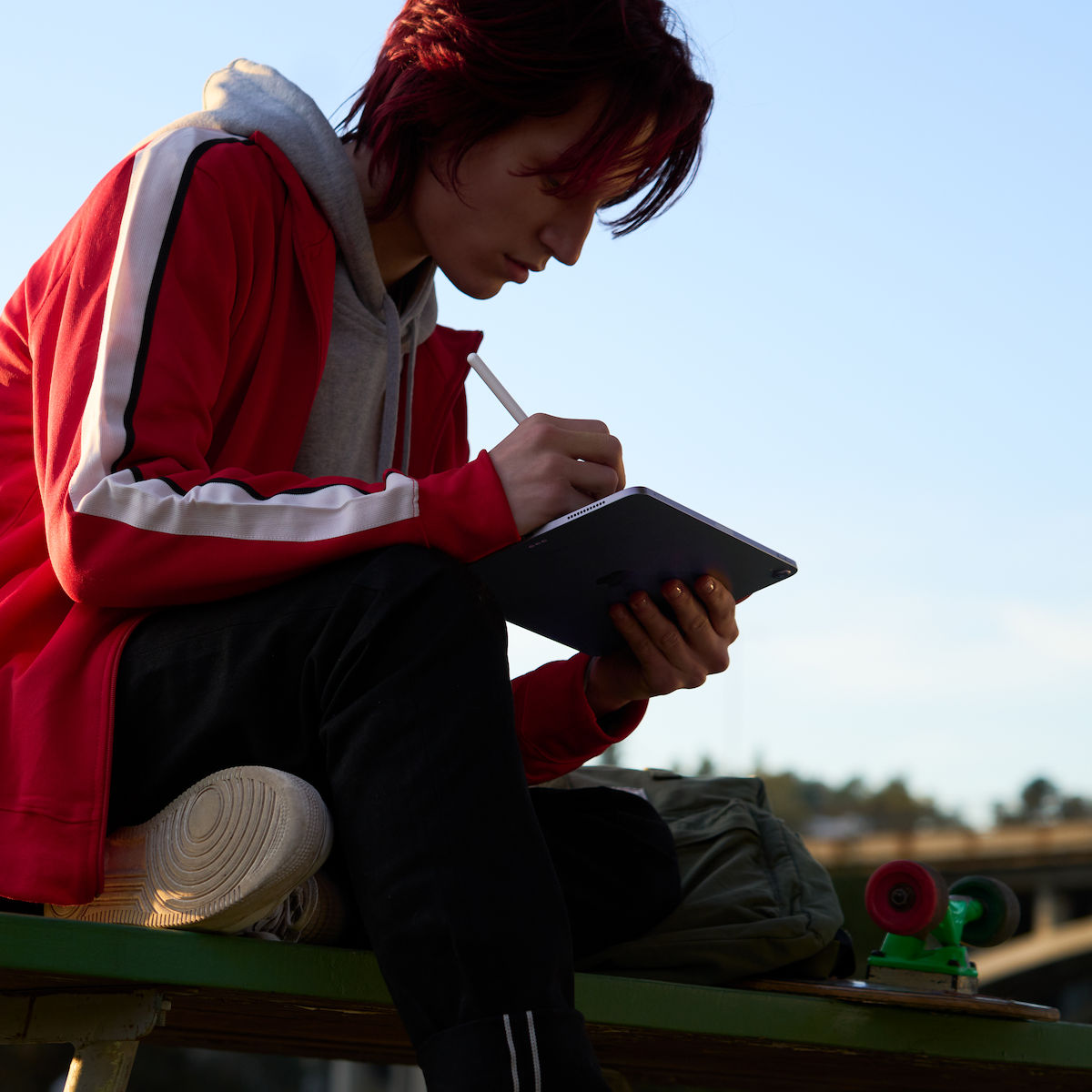 Advanced connectivity
According to Apple, the new iPad Air can reach peak speeds of up to 3.5Gbps with 5G. The USB-C port is also 2x faster than the previous generation, with data transfers up to 10Gbps, so importing large files will be quicker. The port connects iPad Air to a vast ecosystem of USB-C accessories, including cameras, external storage and displays with up to 6K resolution.
iPad Air 4 vs. iPad Air 5
Beyond 5G, faster data transfers, front camera upgrades and the powerful M1 chip, the new and the old Air are pretty much the same. Both have a 10.9 inch screen, weigh 1.02 pounds, up to 10 hours in battery life, 64GB and 256GB storage options, and a rainbow of colours. iPad Air 5 vs. iPad Pro (2021)
While the two iPads share a number of key features (flat-edged design, M1 chip, 12MP Wide Camera as well as 5G connectivity), there remains meaningful differences between the latest Air and Pro. Most significantly, the latter comes with Apple's killer screen tech, the 120Hz ProMotion technology, for fluid scrolling, greater responsiveness and smoother motion content. Face ID, 10MP Ultra Wide rear cameras with LiDAR scanner, True Tone flash, USB-C connector with support for Thunderbolt, 2TB storage option are also exclusive to the Pro. These features are why the Pro comes at a premium.
The verdict
The biggest complaint about the new iPad release is the (lack of) storage options. For a device that's supposed to hold high-quality movies, games and a slew of apps, 64GB is meagre. There is a generous 256GB version, but that puts the iPad Air 5 on par with the 128GB iPad Pro in terms of pricing, which doesn't help with decision making at all.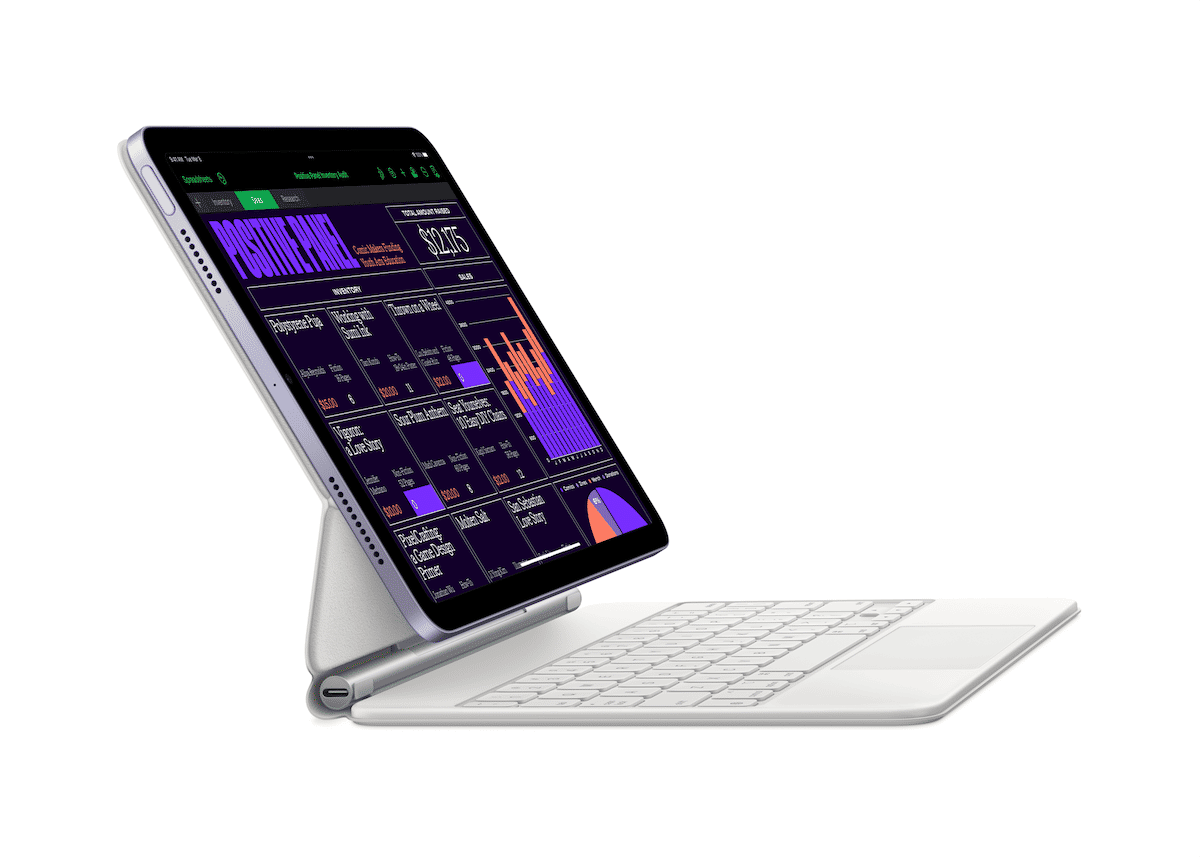 But for the most part, the new iPad Air is a spectacular device. It's powerful and packed with practical features (Centre Stage and Split View are my top tools) that makes using the slate highly enjoyable. With the Apple Pencil and Magic Keyboard, the tablet is my a laptop to-go – I can scribble notes at a meeting and use the keyboard for writing. I'm also digging the updated Universal Control (iPadOS 15.4 and macOS 12.3), which enables users to move between Mac and iPad more seamlessly with a single mouse and keyboard. However, the iPad won't fully replace your laptop. I had to go back to my desktop to bulk resize images and access Prestige's server for files because it gets a little inconvenient on the tablet.
Nonetheless, the iPad Air has become my favourite Apple gadget and I do a lot with it – work on my feature stories, scribble notes, sort out my daily to-dos, yoga, journal, access recipes, and read my eBooks. In time, I foresee myself to be fully dependent on it.
The new iPad Air is available to order at Apple's website and will hit stores from March 18. Available finishes include space gray, starlight, pink, purple and blue.
(All images: Apple)
This story is written on the iPad Air 5, and first appeared on Prestige Online Singapore.