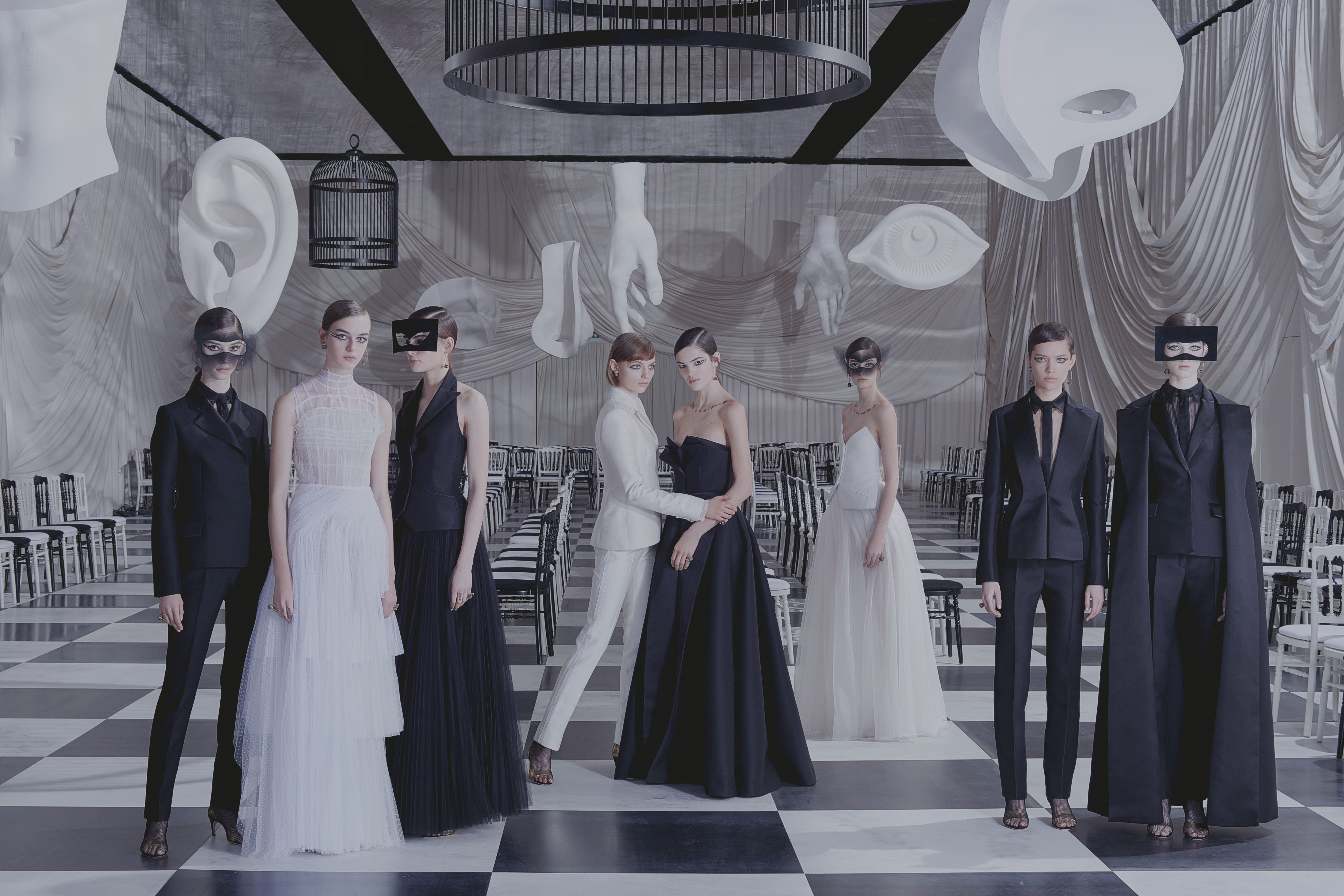 A true haute couture collection pays homage to the history of modern art, weaving in an unending amount of imagination and creativity that paves the way for new dreams and heights to be reached for fashion. Such can be said about Dior's Spring Summer 2018 Collection.
In creating a collection predominantly set in black and white, bringing in sprinkles of illusion, surprise, caging motifs, feathers and the theatrical art of Leonor Fini, the house's artistic director Maria Grazia Chiuri has put fourth fashion statements that are steeped in surrealism, portraying a dimension that sits somewhere between dreams and reality. A true breath of fresh air as viewers and fashionistas can drink in the otherworldliness and optical illusions of her designs.
We here at Prestige have selected 25 looks from the Houte Couture Spring-Summer 2018 Collection that we reckon would either work well on glamorous or flamboyant nights out, or ones that would sit well in the office of fashion. Have a browse and let us know what you think.
From white evening dresses that are etched in black like the pages of a book and caged black mesh fabrics that hug the body to deconstructed forms and accessories make their presence felt in a whimsical way – for example, fishnet stockings that veil sandals and gloves that clutch an ankle – Chiuri has created a collection that will leave a lasting impression for many months to come.