From haute couture nail polishes to five-star formulas resulting in skin-care miracles, expensive is an understatement for some of these luxury products. However, the cost of a cosmetic product or lavish treatment can often indicate quality. After all, who doesn't want perfect skin or discover the never-ending fountain of youth.
Here's a list of some of the most expensive beauty products that promise good results.
SkinCeuticals Silymarin CF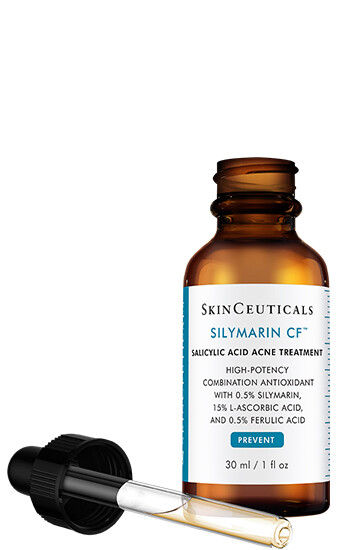 SkinCeuticals Silymarin CF is an advanced Vitamin C serum that helps prevent breakouts and works on reducing visible signs of ageing. Formulated especially for oily and blemish-prone skin, this combines 0.5% Silymarin (milk thistle extract), 15% L-ascorbic Acid, 0.5% Ferulic Acid and 0.5% Salicylic Acid to deliver advanced environmental protection while protecting skin from oxidative stress, reduce oiliness through effective exfoliation, refine pores and eliminate blemishes which improves skin's clarity. A 30ml unit is sold for $166 (approx. THB5,225).
Christian Louboutin Beauty Sheer Voile Lip Colour in Rouge Louboutin Inspired by Christian Louboutin's iconic red-soled stilettos, this signature shade is not just a lipstick but packaged in a black vial, the royal lip wand doubles as a necklace too. The rich creamy formula infused with natural oils and seed butters nourishes dry lips. Free from Paraben and Phthalate, each piece comes at a value of $90 (THB2,830).
iS Clinical Super Serum Advance+ Paraben-free iS Clinical Super Serum Advance Plus effectively rectifies scar tissue, stretch marks, uneven pigmentation, and more. Infused with collagen boosters like Vitamin C and botanical antioxidants, the amber-coloured liquid absorbs instantly without any stickiness. Hydrating quickly to smooth fine lines, the formula visibly brightens the skin tone and reduces wrinkles over time all without irritating your sensitive skin. The cost of a 15 ml bottle is $92 (approx. THB2,897).
Barbara Strum Hyaluronic Serum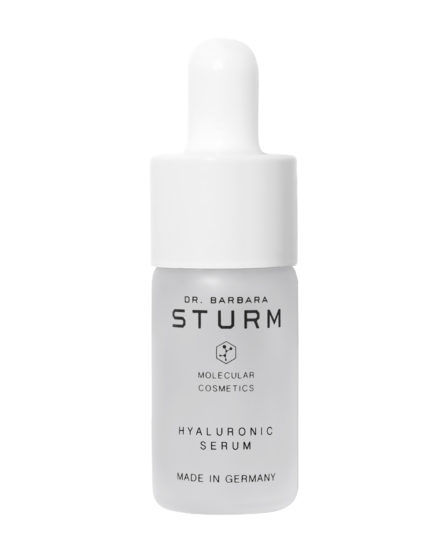 Hyaluronic Serum by Barbara Strum is formulated with an optimal concentration of low and high weighted Hyaluronic Acid molecules that provide hydrate the skin. Lauded by many beauty authorities as one of their desert island products, this serum is perfect for use after being out in the sun and helps with the visible signs of irritation. Used this daily for better skin matrix and overall skin health. The 30ml version sells at €260.00 (approx THB9,748).
Augustinus Bader Body Cream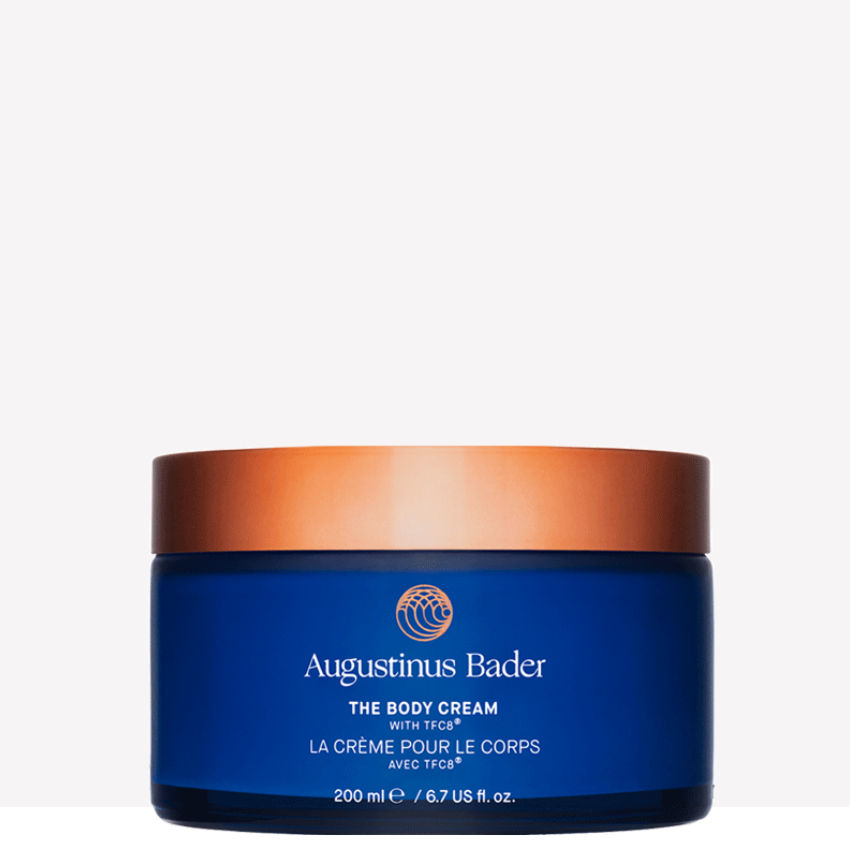 Renowned luxe skincare brand extended itself to 'Augustinus Bader Body Cream' after the success of their popular facial creams. At the centre of the brand is Professor Augustinus Bader, who has drawn upon his 30 years of stem cell research to craft innovative skincare products that support the body's natural renewal processes. Suitable for all skin types, this dreamy potion of 200 ml for $165.00 (approx THB5,195) functions as a head-to-toe moisturiser and a healthy hydration barrier that restores the skin, reduces fine signs of ageing and improves a firmer tone + softer texture while doing so. A plus, the cream is packed in a recyclable glass jar.
SK-II Facial Treatment Essence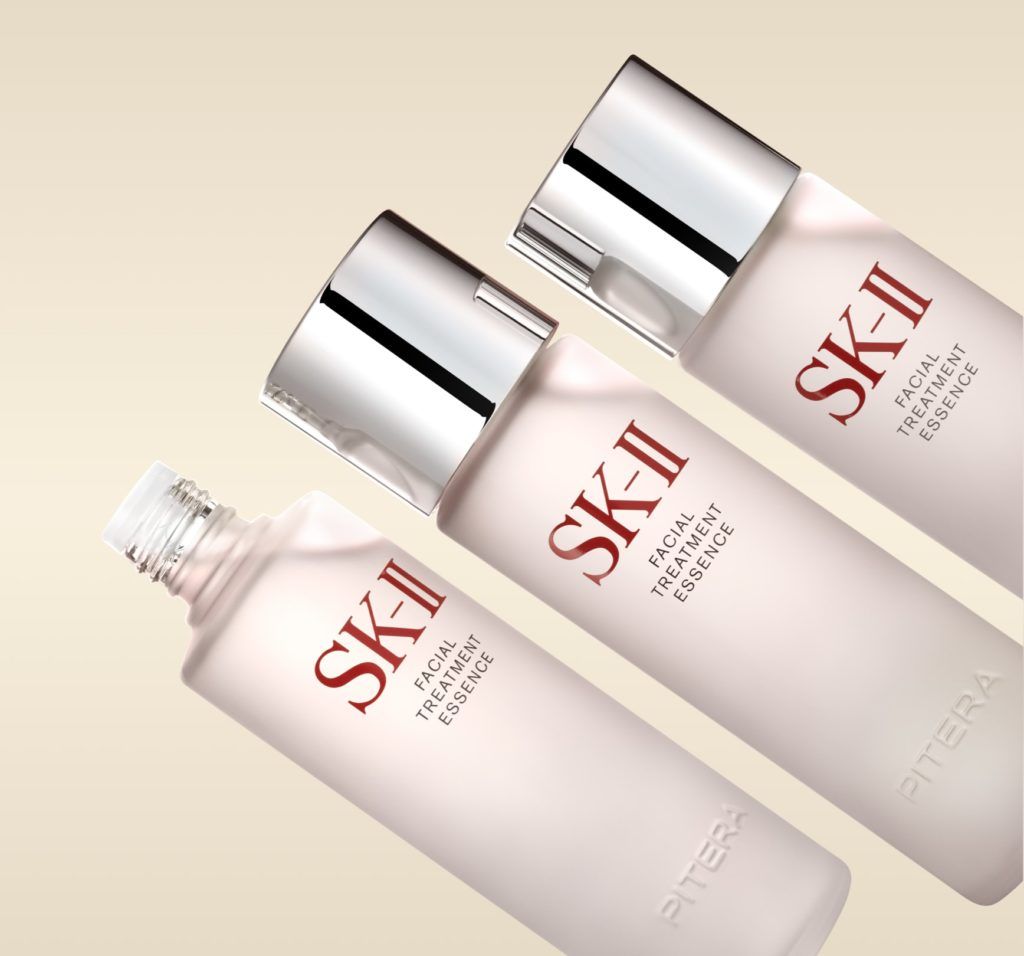 Revered Japanese skincare bestseller, SK-II Facial Treatment Essence promises crystal clear skin in just one swipe. Each 75 ml bottle for $99 (approx. THB3,118) consists of 90 percent Pitera, a natural bio ingredient cultured and created in Japan which resembles the skin's Natural Moisturizing Factors (NMF). Setting a golden standard for anti-ageing over 40 years, Pitera is known to work towards flawless glass skin as it reduces dark spots and tackles fine lines while providing a brighter and hydrated complexion within minutes of application.
La Prairie Cellular Cream Platinum Rare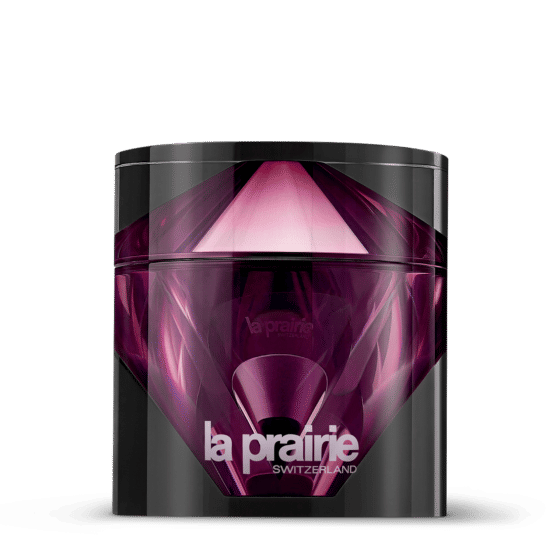 In addition to the DNA-protecting and cell-recharging platinum, this skin-transforming formula contains exclusive 'smart crystals' to boost the anti-ageing properties accompanied by climate-activated hydration and moisture revival. The iconic 50 ml jar, costing $ 1,525 (approx. THB48,020), with a lilac diamond-shaped inset is practically famous in and of itself due to its enchanting packaging.
Sisley Black Rose Cream Mask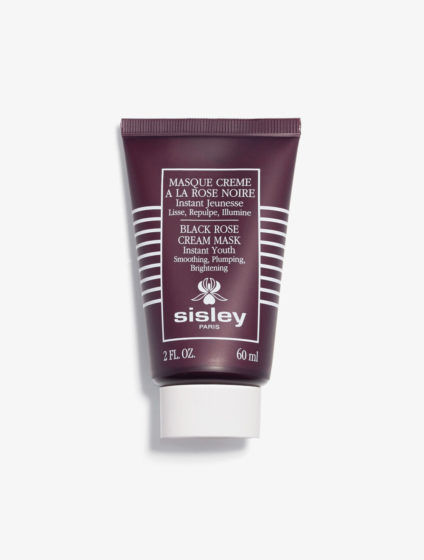 Launched in 2011, Sisley Paris's Black Rose Cream Mask gives you plump and revitalised skin. Infused with a delicate floral scent and black rose extract which acts as a powerful antioxidant, one unit of 60 ml costs around $137.60 (approx. THB4,335). The other lauded anti-ageing ingredients include Padina Pavonica, natural brown algae that makes one's skin appear moisturised and supple while Alkekengi Calyx promotes collagen synthesis, thus improving the skin's elasticity.
Guerlain Orchidée Impériale Cure Face Treatment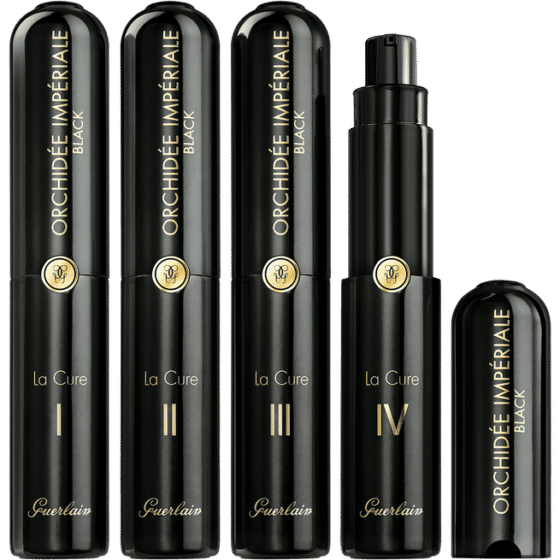 Guerlain's Orchidée Impériale Cure Face Treatment is an intensive four-week treatment that accelerates skin's renewal cycle to leave one with a visibly younger-looking complexion within 28 days. This product contains four vials, each designed to address a specific skin concern. In the end, this innovative bioenergetic process aims to leave you with firmer, more radiant skin as well as fewer fine lines and wrinkles. A single treatment can cost up to $1,550 (approx. THB48,818) but this one generally comes with a twice-per-year recommendation which is a total of $3,100 (approx THB97,635) per year, in case you are reconsidering.
Mimi Luzon 24K Pure Gold Treatment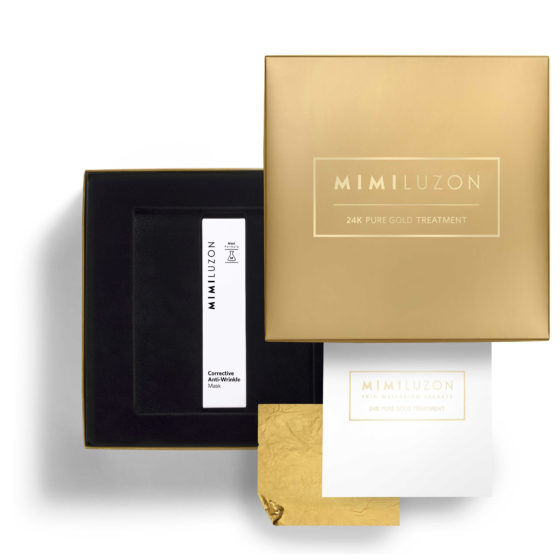 Pamper your skin to the Midas touch with Mimi Luzon's 24-K Pure Gold Mask. This one-time glamour treatment integrates an effective anti-wrinkle mask of a gold leaf, peach extract, red tea, coenzyme 10, Hyaluronic acid and Hexpeptide8 which is a unique peptide that relaxes wrinkle depth and facial tension. Improving skin elasticity, an application instantly calms skin, reduces redness, treats fine lines and evens out the skin tone for a healthy and radiant complexion. Each package contains 4 full mask treatments for $349 (approx. THB10,992).
Clea de Peau The Foundation SPF 21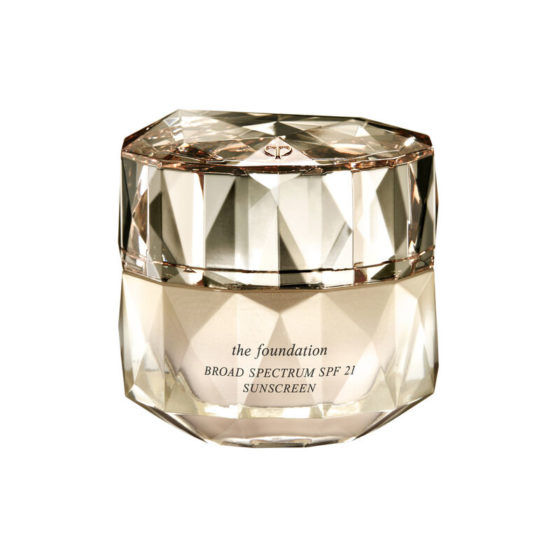 Cle de Peau's The Foundation SPF 21 for $250 (approx THB7,875) blends au naturel makeup and anti-ageing skincare effortlessly. Created with Illuminating Complex EX to combat dryness and environmental damage, this gel-oil base glides on like a dream providing the skin with a smooth, even and cashmere-soft texture. Maintaining a radiant coverage with a delicious hint of elegant rose fragrance, this sunscreen foundation flawlessly conceals imperfections, if any. This gives only light to medium coverage, so if you aren't a fan of caking it on, this one will be perfect for you.
La Mer Crème de la Mer Moisturizer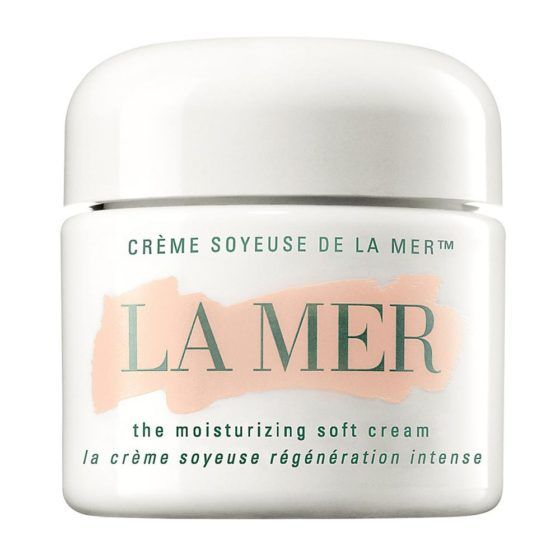 A must-have for many in the beauty circuit, La Mer Crème de la Mer Moisturizer boosts the skin cells regeneration capacity. This opulent skin treatment employs their exclusively composed and copyrighted secret 'Miracle Broth' formula. Promising smoother features as soon as the first application, the product boasts a soothing cocktail of seaweed extract, rich nutrients and other active natural ingredients. The marine concentrate offers a bubble of intense hydration, known to soften the driest of skin. Cost varies according to the size with the smallest being 05oz at $95 (approx. THB2,993) and the largest being 16.5oz at $2475 (approx. THB77,962).
Fun fact: Dr Max Huber (maker of the cream) had an experiment gone wrong which resulted in terrible burns. He then vowed to create a product that would soothe and restore his skin. This led to the creation of the cream, which by the way, did heal the affected area completely.
Tatcha The Essence Plumping Skin Softener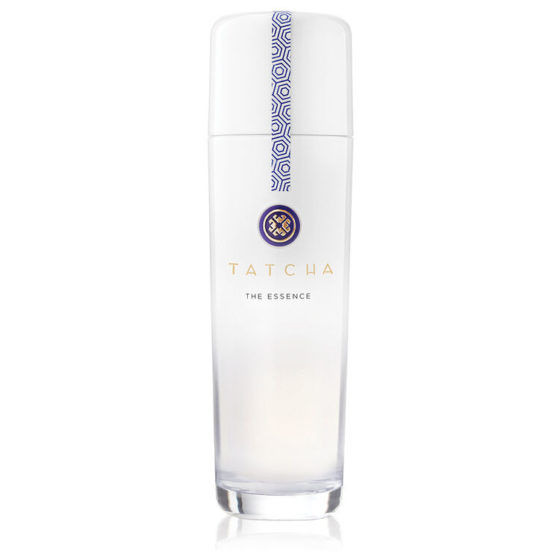 Tatcha's The Essence Plumping Skin Softener will help you fight wrinkles and uneven texture. Honouring the Japanese tradition of using an essence before laying the foundation for a youthful glow, this lightweight solution soothes and hydrates the skin. Combining 98.7 percent of pure anti-ageing Japanese superfoods, the Green Tea detoxifies to prevent early signs of ageing, the Algae helps with water retention, and the Akita rice along with Glycerin provides nourishing moisturisation for extra-smooth skin. Their packaging comes in full size of 150 ML at $95 (approx. THB2,993) and a travel-friendly size of 25 ML at $20 (approx. THB630).
Orogold 24K 60-Second Eye Solution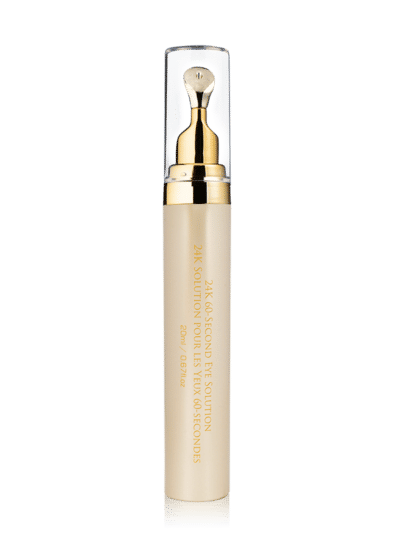 It's a truth universally acknowledged that the skin around one's eyes ages visibly faster than the rest. Feeling lush enough to treat yourself with an actual 24K gold staple to prevent so? For $798.00 (approx. THB25,128) Orogold Cosmetics provides its rejuvenating '24K 60-Second Eye Solution' to cure puffy and tired-looking eyes. With a unique blend of skincare superstars such as Gold, Acetyl Hexapeptide-8 and Sodium Hyaluronate, the product will leave one feeling bright and energised in its wake.
Azature Black Diamond Nail Polish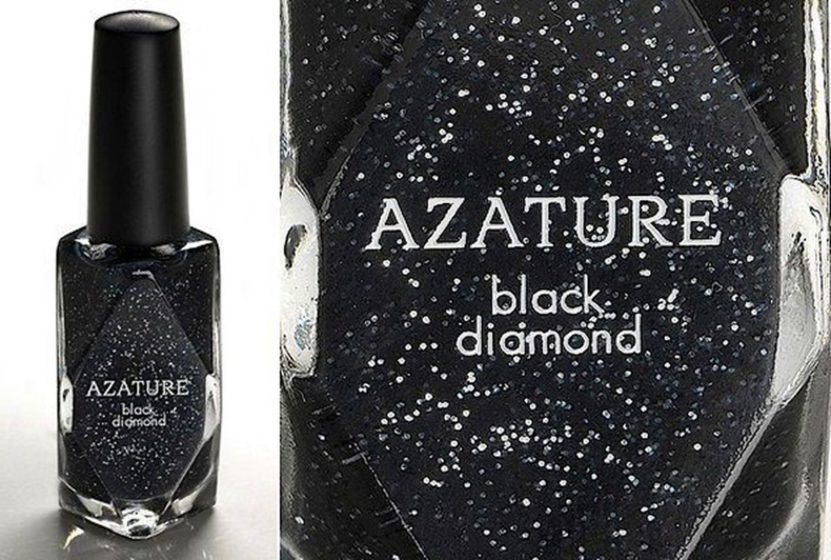 Redefining extravagance, jewellery couturier Azature's 267-carat diamond-infused 'Black Diamond Nail Polish' comes at a jaw-dropping price of $250,000 (approx. THB7,872,250). This signature world's most expensive nail polish is only sold in private at their Los Angeles headquarters. A more budget-friendly version with just one real black diamond priced at $25 (INR 1,819) is available for everyone for cult luxe jewellery on their fingertips too.
(Main and featured image: Clé de Peau Beauté)
This article first appeared on Lifestyle Asia Indonesia.