Rosemary oil is garnering attention as an excellent natural remedy to reduce, and in some cases, prevent scalp and hair issues. Here's a closer look at its uses, and why it should be your next hair elixir.
People tend to lose hair for various reasons such as infections, autoimmune diseases, age, allergic reactions and hormonal imbalance. Certain drugs and treatments, like chemotherapy, also result in copious amounts of hair loss. And, while natural remedies, such as using rosemary, may not offer a cure for such side effects, studies show that the herb's oil has positive effects in reversing some natural damages and supporting hair growth.
[Hero and feature image: Courtesy Calvin Chai/Unsplash]
What is rosemary oil?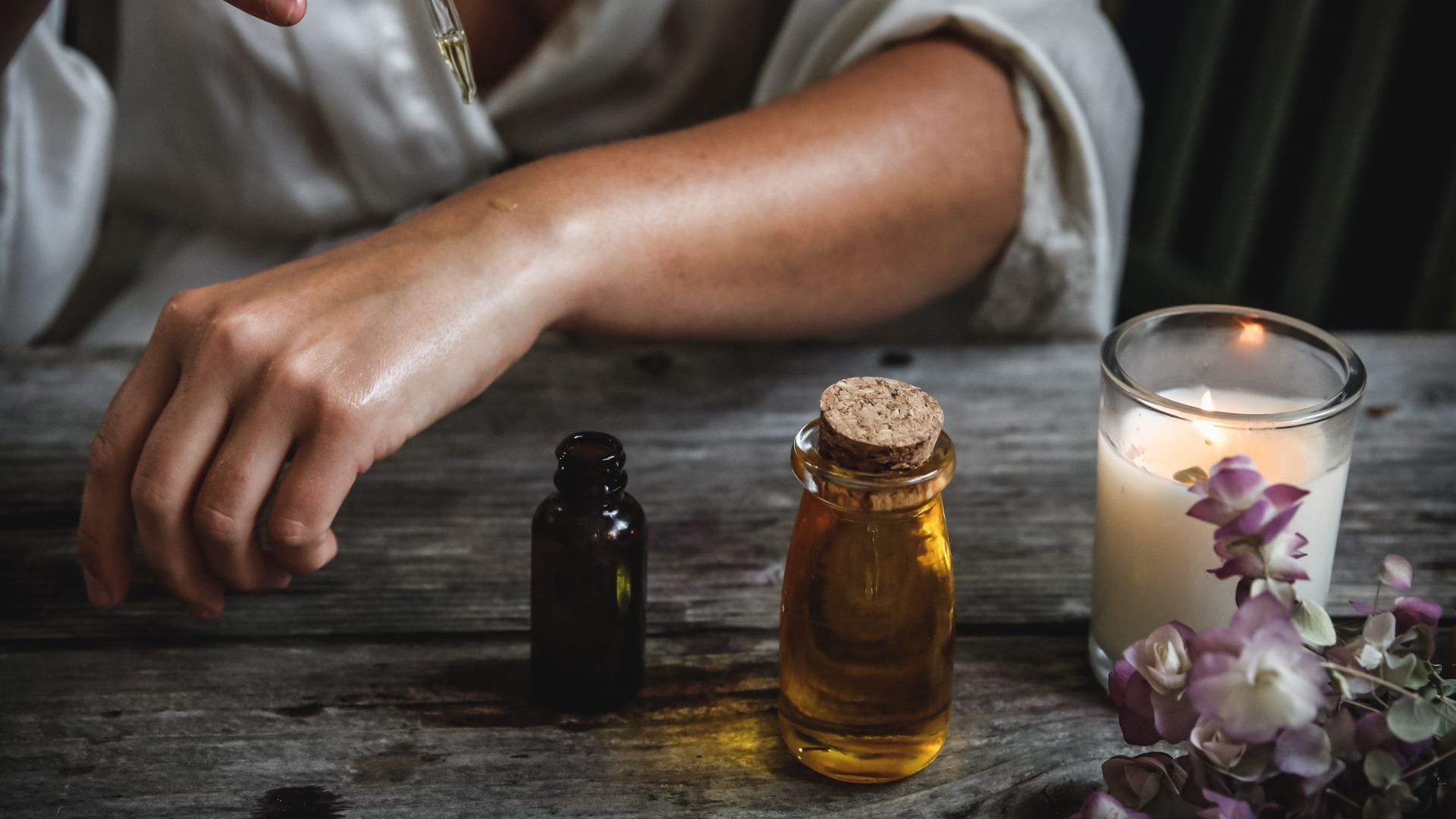 Rosemary essential oil is extracted from the rosemary plant, which is a native of the Mediterranean region. The evergreen shrub, with needle-shaped leaves, has a woody scent and a lot of dermatological benefits.
Studies have shown that it has a myriad of health applications. Just like other essential oils made of organic elements such as oregano, peppermint and cinnamon, rosemary oil, too, is rich in volatile plant compounds, antioxidants and anti-inflammatory properties that are excellent for the natural healing of the skin. No wonder the herb is incorporated into beauty products and skin remedies.
Benefits of using rosemary oil for hair
According to a Medical News Today report, in today's times, after crossing the age of 50, almost 50 percent of women and 85 percent of men experience thinning hair and some sort of continuous hair loss. Per a Healthline report, rosemary oil has proven to be extremely beneficial in preventing hair loss.
But does it encourage hair growth? There are reports that rosemary oil works wonders in helping regrowth and reports have pointed towards the age-old practice of using it in hair rinse.
An Elle report also mentions that carnosic acid present in the herb improves cellular turnover and heals nerve and tissue damage. This, in turn, improves blood circulation to the scalp, stimulates nerve growth and delivers necessary nutrients to the hair follicles, without which they would become weak and die.
Additionally, people who use rosemary oil regularly also tend to have lesser itchy scalps. The oil's ability to reduce flakes and accumulation of dead skin is also a major step in improving scalp health. Its anti-inflammatory properties also stimulate hair growth by soothing distressed scalps, inducing a relaxing effect.
According to the Medical News Today report, the most common reason for hair loss is termed androgenetic alopecia. Studies have shown that this, along with Male Pattern Baldness (MPB), a testosterone-related hair loss condition, and alopecia areata, an autoimmune disorder, has shown to significantly improve after regular use of rosemary in an essential oil form.
In fact, studies have shown that rosemary oil has proved to render equally promising results as minoxidil, a medical treatment for more hair regrowth, and helps reduce skin irritation. The results are not instantly visible, but the herb has shown long-term effects.
How to make rosemary oil for hair?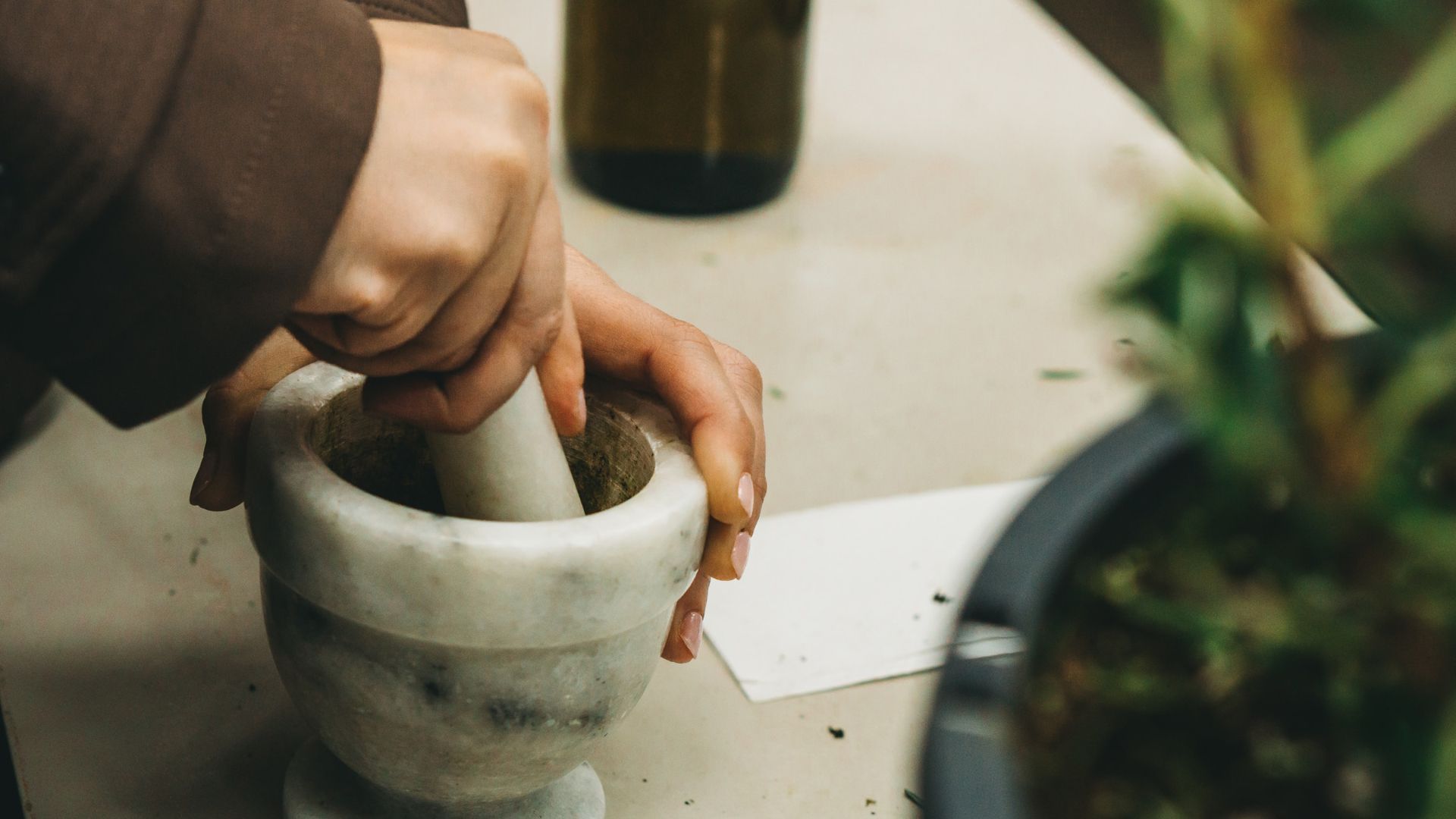 Making rosemary oil for hair is quite easy. Completely made of natural organic ingredients that promote hair growth, the rosemary concentrate can be made at home itself.
For this, Medical News Today recommends boiling a handful of dried rosemary twigs in a quarter of distilled water. Then, let the solution sit for at least five hours; so that the essence of the rosemary blends into the water.
To make the oil, you can also add a few drops of existing rosemary oil to a carrier oil, such as jojoba oil or coconut oil, and apply the mix.
How to use rosemary oil for hair?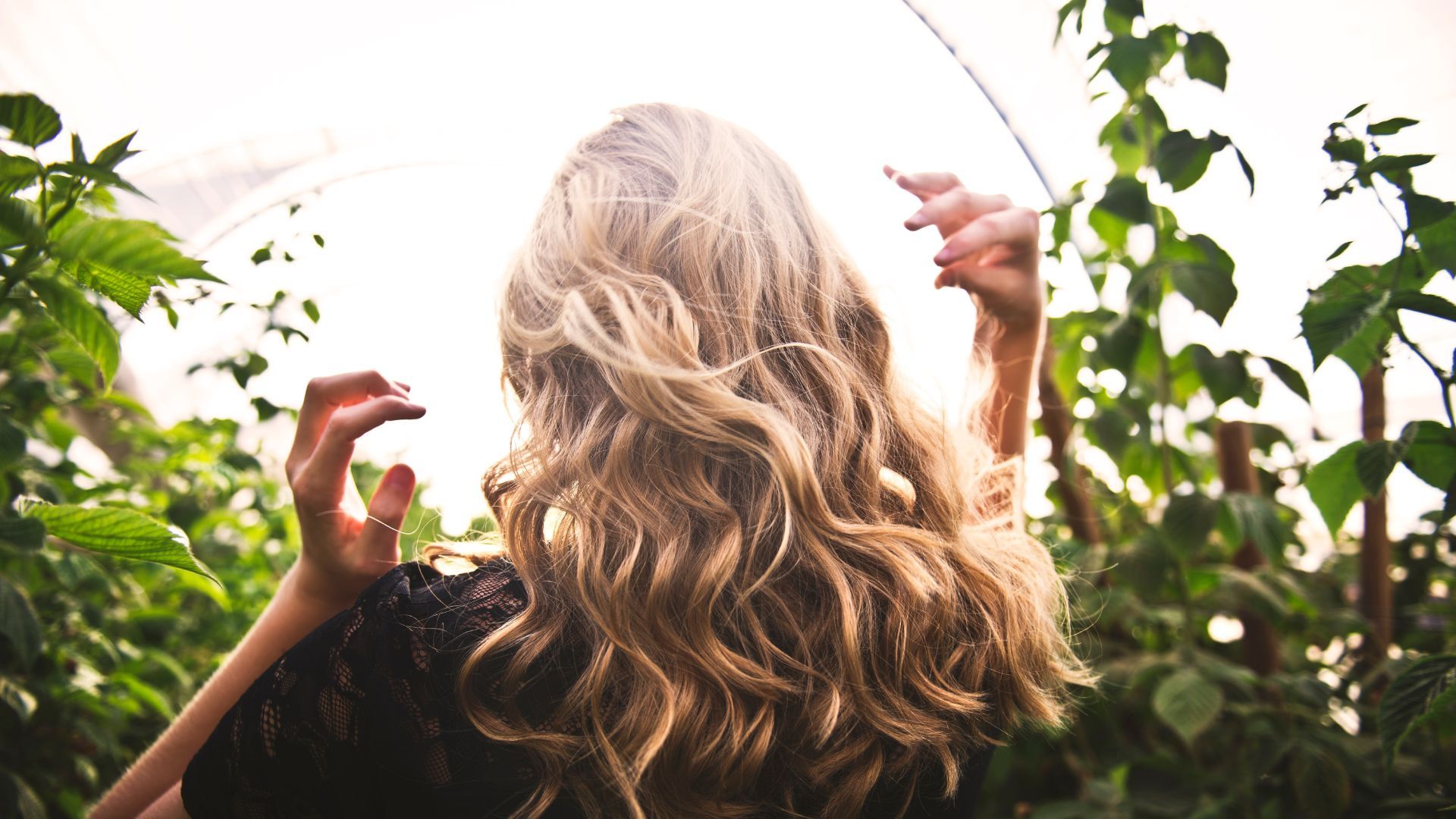 Rosemary oil can be applied to the scalp and hair in many ways that suit you. However, it is important to note that it might take months before a significant difference appears.
You can make the rosemary oil solution with carrier oils and gently massage it on the scalp. Let it sit for at least 10 minutes before rinsing. Or you can also apply it to your scalp after washing your hair and leave it on overnight. This helps in enriching the hair follicles and reduces scalp itching.
Another way of using rosemary oil for hair is to mix it with your shampoo. Take a few drops of this essential oil and mix it with your regular shampoo or conditioner and get all the health benefits. Be sure to apply it thoroughly and wash the hair carefully.
Finally, there is also the option of applying the rosemary concentrate directly on the scalp and letting it sit overnight. You can also use commercially available rosemary products as per the prescribed methods. However, it is always better to first apply a small patch to check for allergies or consult a doctor.
What are the other ingredients to add to rosemary oil? There is a host of other ingredients that can be added to rosemary oil to enhance its benefits and act as a catalyst in hair growth and scalp treatment. Pumpkin seed oil, ashwagandha, lavender oil, coconut oil, vitamin E capsules, castor oil, clary sage essential oil, sweet almond oil, honey, baking soda, nettle leaves and apple cider vinegar are some of the other ingredients to strengthen hair.
If you can incorporate these into your hair care routine, it can improve hair growth, although a visible difference might take a long time to show.
Side effects of using rosemary oil on hair and who should not use it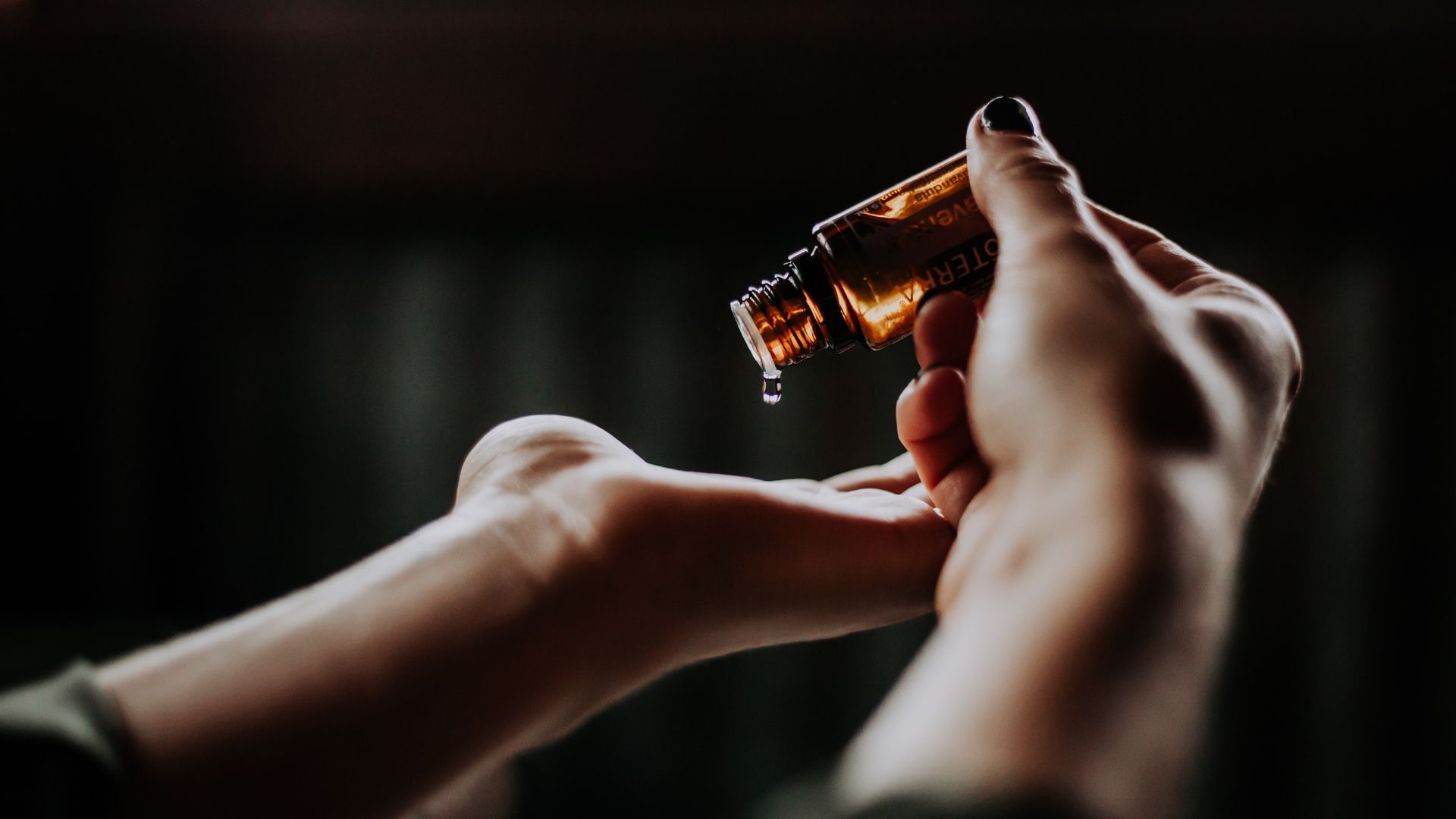 Rosemary oil is suited for all hair types and scalps and doesn't have any pronounced side effects. However, those with a seemingly dry scalp and thin hair can feel greasy by the weight of the oil.
Pregnant and breastfeeding women should also consult a doctor before applying rosemary oil to their hair. The same goes for those undergoing medical treatments for any other hair problems. Oils tend to have an itching tendency, so it is always advisable to apply them on a small area first.
Which hair care products have rosemary oil as a star ingredient?
While the beauty market is lined with an array of rosemary products, it is best to go for products that suit your scalp and requirements.
Some of the popular rosemary products include Aveda Rosemary Mint Purifying Shampoo, Juicy Chemistry 100% Organic Rosemary Essential Oil and RAS Luxury Oils Rosemary Pure Essential Oil.
Buy Aveda Rosemary Mint Shampoo
Buy Juicy Chemistry 100% Organic Rosemary Essential Oil
Buy RAS Luxury Oils Rosemary Pure Essential Oil
This story first appeared here.
Frequently Asked Questions (FAQs)
Question: Does rosemary oil make the scalp dry and itchy?
Answer: Rosemary oil is proven to aid dry and itchy scalp and nourish the hair follicles. It helps in new growth and improves blood circulation.
Question: Can rosemary oil help regrow hair?
Answer: Though the results can take some time to show, studies suggest that regularly applying rosemary oil over a period of at least six months can help regrow hair.
Question: Can rosemary oil be used as a hair spray?
Answer: Rosemary oil can be applied on the scalp directly, mixed with shampoo or conditioner, along with other carrier oils or through other rosemary products. However, it is always advised to consult a dermatologist before applying any product.
Question: Can I leave rosemary oil overnight on the scalp?
Answer: After applying rosemary oil on the scalp, you can leave it overnight for the nutrients to get absorbed by the hair roots. However, you can also apply it for 10 to 20 minutes and massage it before rinsing.
Question: How often can I apply rosemary oil to my hair?
Answer: Rosemary oil can be used both daily and before washing your hair.