Nothing screams French chic like silk scarves. They're nonchalant and practical, yet so glamorous they will instantly add more appeal to almost any outfit you pair them with. Dior's AW21 silk scarves are this season's must-haves.
The design of each scarf and its patterns reflect the owner's aesthetic sense, and so it's no wonder that silk scarves are a go-to fashion item of many. Even in a tropical country such as Thailand, silk scarves remain a versatile and elegant item. This year, this square piece of silk twill takes centre stage as a key accessory in Dior's AW21 ready-to-wear collection. The motif: ultramodern attitude of the Sixties with fairytale-like wonder. Made of high-quality silk twill, each scarf displays Maison's iconic motif or remarkable designs alluding to past collections. For instance, the D-Millefiori pattern and a reinterpretation of Pietro Ruffo's Dior Zodiac print. There's undoubtedly influence from textiles and illustrations, as reflected in the Dior Around the World sketch and a homage to Christian Dior's textile designer and close friend, AndréeBrossin de Méré.
One also sees the combination of Maria Grazia Chiuri's creative vision combined with the Maison's legacy through the silk scarves adorned with meaningful motifs: the Mizza leopard print that alludes to Mizza Bricard (Monsieur Dior's greatest muse), the Dior Roses motif and the toile de Jouy pattern filled with signs of the zodiac in rich palettes.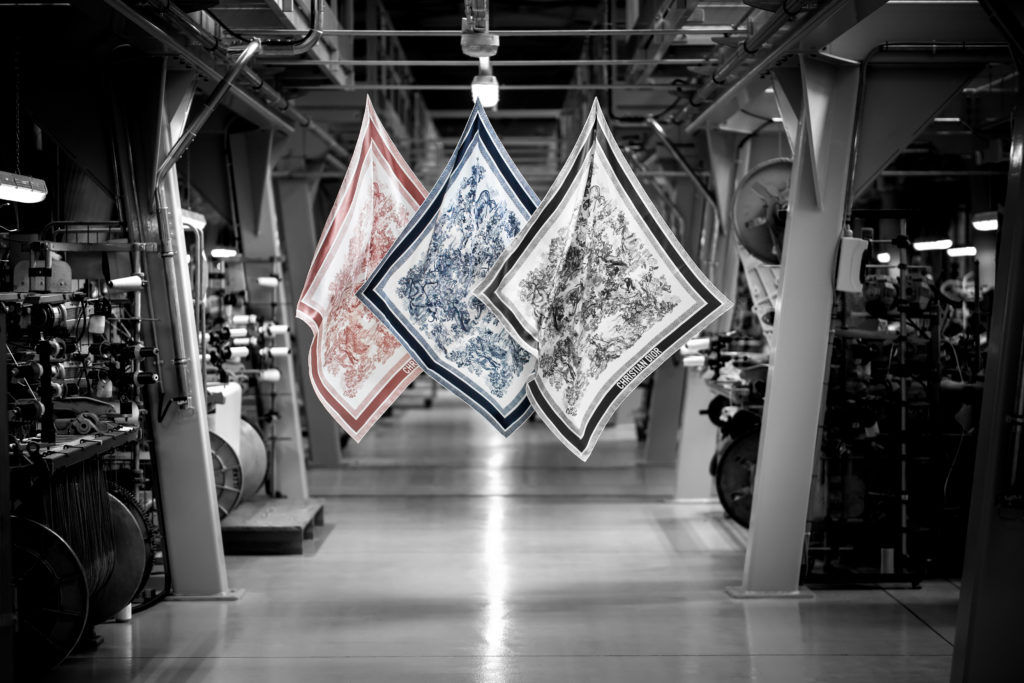 The scarves are punctuated with rolled or fringed handmade edges to reflect Dior's orientation to detail. Aside from the special prints this year, one can get their hands on the permanent collection. Choose from timeless patterns featuring a Dior Oblique print designed by Marc Bohan, a houndstooth 30 Montaigne or the toile de Jouy motif all finished with silk thread jacquard border with the Christian Dior signature.
The silk scarves are now available in Dior boutiques.
For more information, visit Dior.