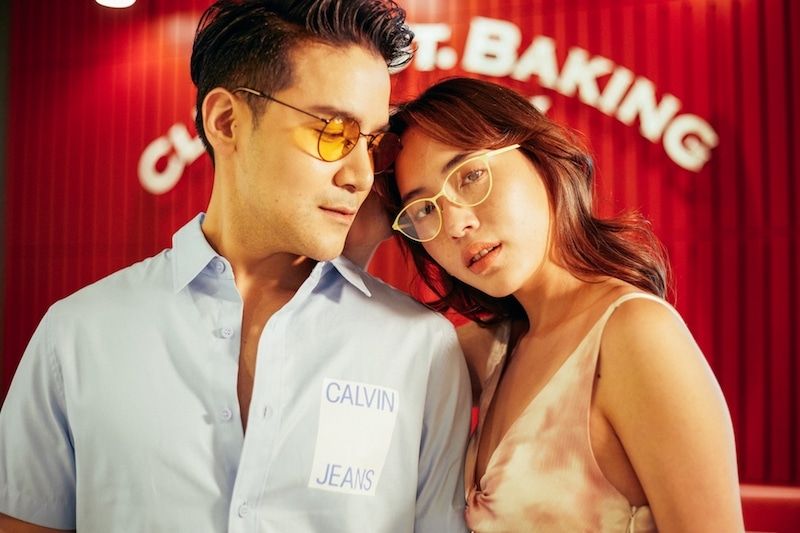 Go Bold & Fabulous This Summer with "Siam Paragon Shades of Style 2019"
Summer is never summer without a few pairs of new sunglasses to spice up your summer look. But with our dear old shades achieving their status as fashionistas' wardrobe staple, and no longer just framed dark lenses to protect your eyes from scourging sunlight, sunglasses come in massive variety and style choosing one that's right is no easy feat. Along came "Siam Paragon Shades of Style 2019" -- latest summer campaign from Siam Paragon that would makes finding your right new shades a walk in the park!
I / VI
Like the name suggests, "Shades of Style" is meant to be inspirational -- a visual guide to mix-and-matching sunglasses with outfits that combines hit trends with personal style. Invited to share their passion for this tinted accessory and personal style tips are it girl Pattarasaya "Mint"  Yongrattanamongkol and Gun Ratanaporn.
II / VI
Modelling for the campaign featuring latest eyewear from world-class brands available from shops at Eyewear Gallery, 2F, Siam Paragon such as Better Vision, Eye Lab, Infinite Gallery, Ic! Berlin, Oakley, Paris Miki, Waltz Vision and Luxoptic, the two influencers pair the latest must-have styles with their choice of outfits that will inspire your summer wardrobe.
III / VI
GO BIG & BRIGHT
Oversized sunnies are never out of style, but they are even more chic when paired with something bold and summer-y -- a spaghetti strap dress in bright green. The large lenses also guarantee better protection, making the style perfect for outdoor activities or while travelling.
IV / VI
GO GOLD & GEOMETRIC
Geometric, colourful frames are also a must-have for stylish girls, even more so when they come with mercury lenses. They are fun, funky and as you can see on Mint, go pretty perfect with summer's printed dresses or bright-coloured blouse.
V / VI
GO CLASSIC
The men's wardrobe accommodates only investment pieces, same go for their accessories like eyewear. Boys only need a few pairs that would go well with their wardrobe staples, and of course, you cannot go wrong with aviator sunglasses! Classic and ever-fashionable, the aviator is enough to complete every look.
VI / VI
GO RETRO
But if you want to go for something a little more fun, and perhaps artistic, try vintage wired round frame a la John Lennon, albeit with darker tint than the iconic musician's signature teashade.
Jump into the summer mood with "Siam Paragon Shades of Style 2019" at Eyewear Gallery, 2F, Siam Paragon with special promotions up to 30% and many other privileges from participating credit cards from now until March 31. Call 0-2610-8000 or visit www.siamparagon.co.th for more details.
A veteran journalist, copywriter and content creator with over 15-year experience working in Bangkok's leading print/ digital publications, Samila is currently digital editor of Prestige Thailand, where she writes exclusively on style, beauty and art and culture.