Gucci has launched a genderless and eco-friendly line called Off the Grid, and we are beyond excited.
Eco-conscious fashion has been on the rise in recent years, and Gucci was among the first to get the memo, reinventing the luxury scene with its progressive and influential approach. The Italian fashion house has recently launched Off the Grid — the first collection designed by creative director Alessandro Michele as part of Gucci Circular Lines, an initiative sparked to support Gucci's circular production. The collection comprises a series of unisex luggage, accessories, footwear and ready-to-wear, and is complemented by a striking global campaign shot by photographer and director Harmony Korine. Here's everything to know and love.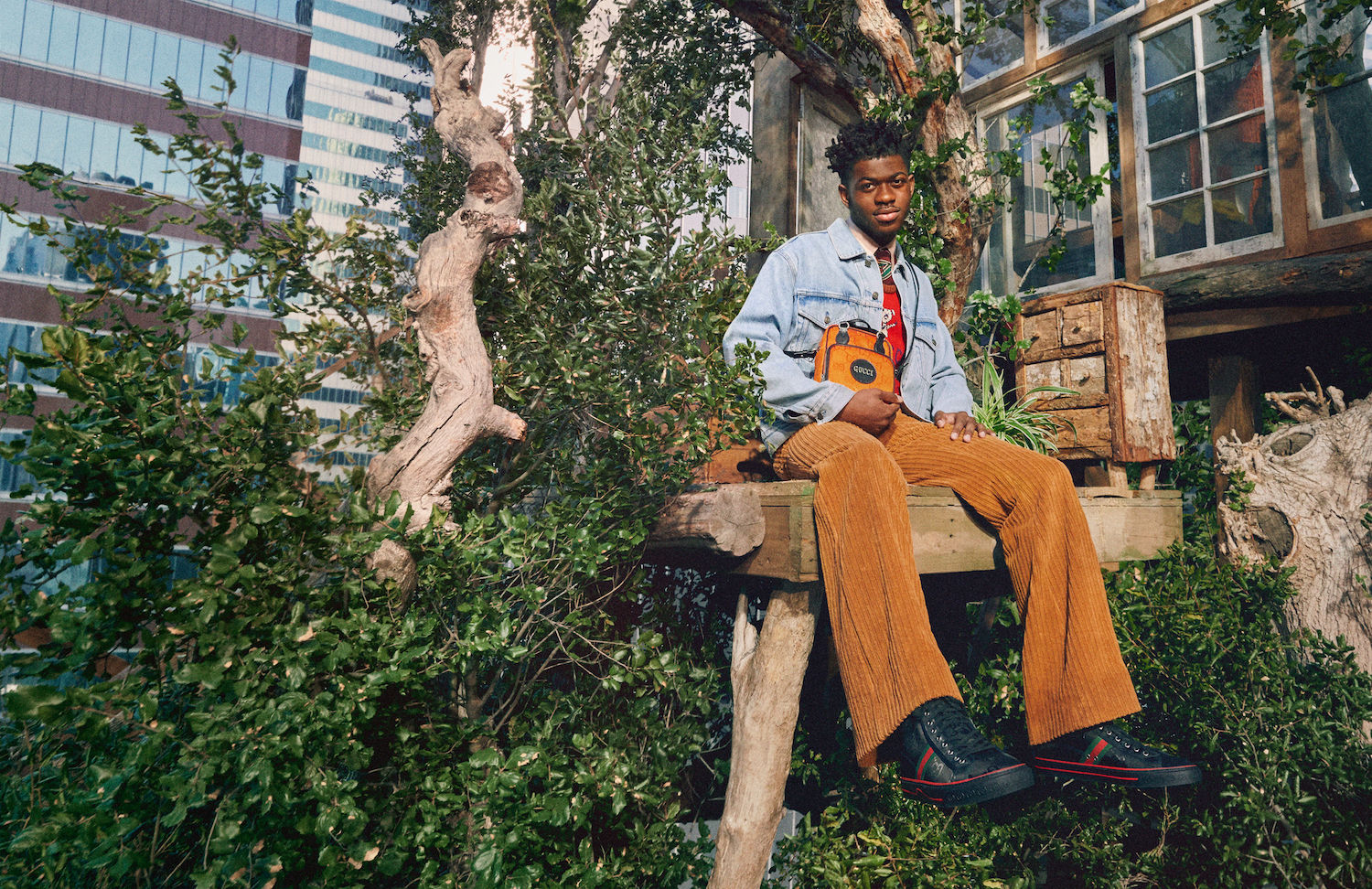 The Eco-Friendly Aspect
Designed to encourage sustainability and be mindful of the environment, Gucci Off the Grid is created using recycled, organic, bio-based and sustainably sourced materials, the highlight of which is the trademarked Econyl — a regenerated nylon made using nylon outfits, along with pre- and post- consumer waste. Through a series of genderless designs, the collection reflects how sustainability revolves around fostering respect, for both the people, and the environment.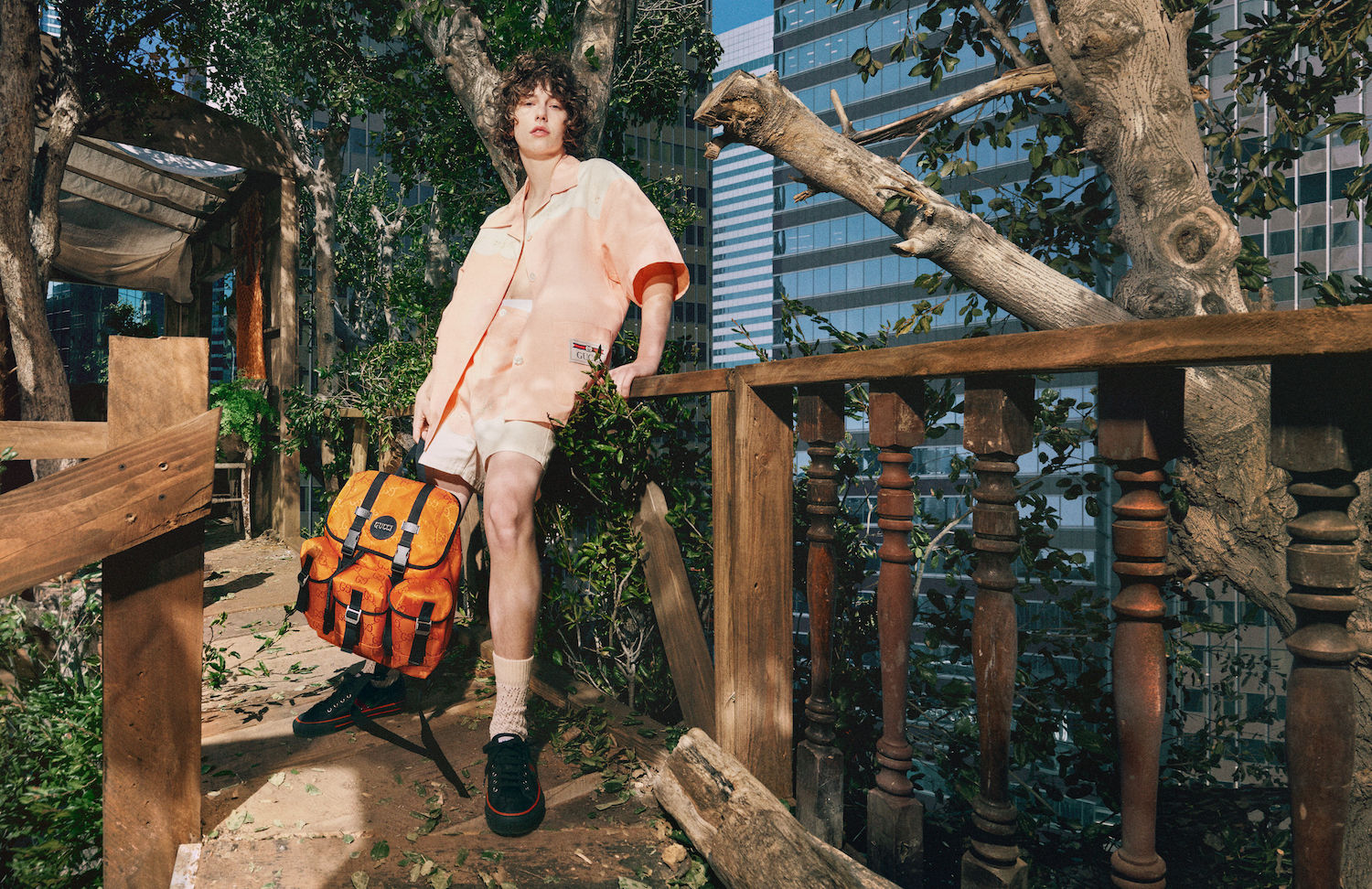 The Global Campaign
Created by Alessandro Michele and brought to life by Harmony Korine, Gucci released a global campaign featuring an ensemble cast of city-dwellers who decide to live in a rustic treehouse that rises from a modern metropolis of concrete and glass.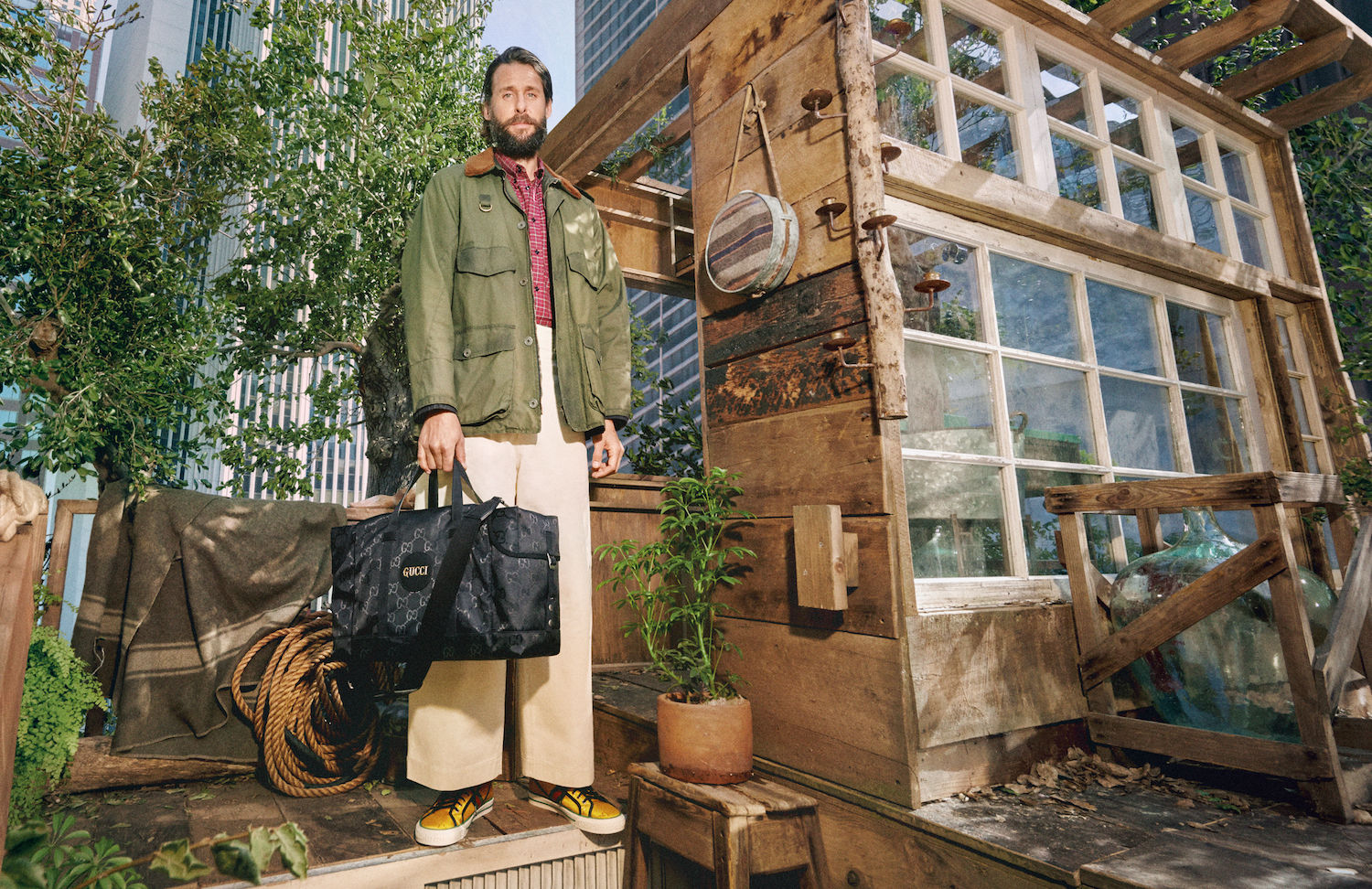 The campaign stars faces such as Jane Fonda, Miyavi, David de Rothschild, Lil Nas X, and King Princess, and aims to emphasise the striking contrast between the small, raw wooden structure and the slick skyscrapers that dwarf it.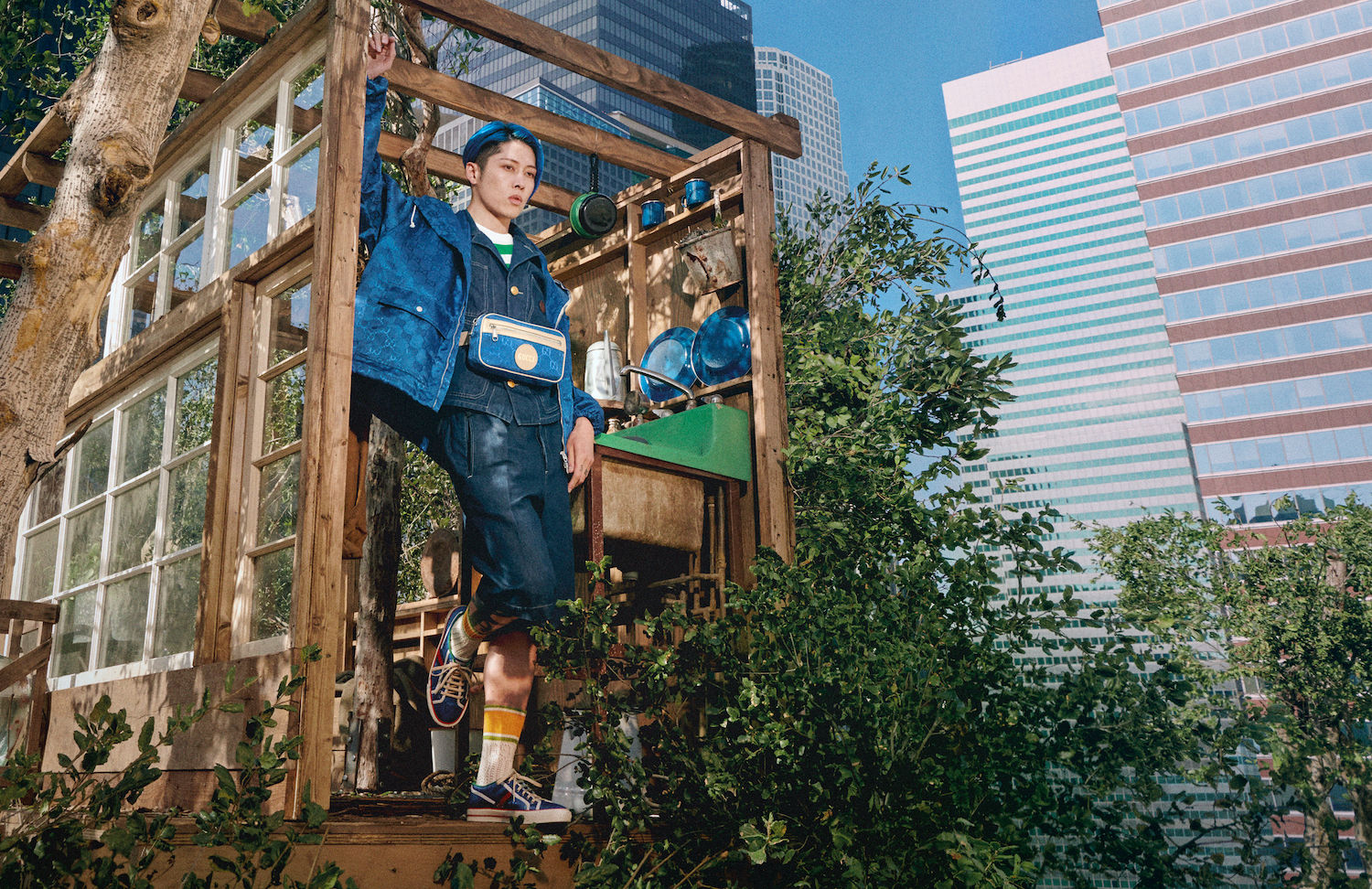 Through a series of whimsical snaps, the metropolitan explorers appear to be making a statement — a bold stand for humankind — in a way that is at once unique and effective, very much reflecting Gucci's own stance in the fashion industry.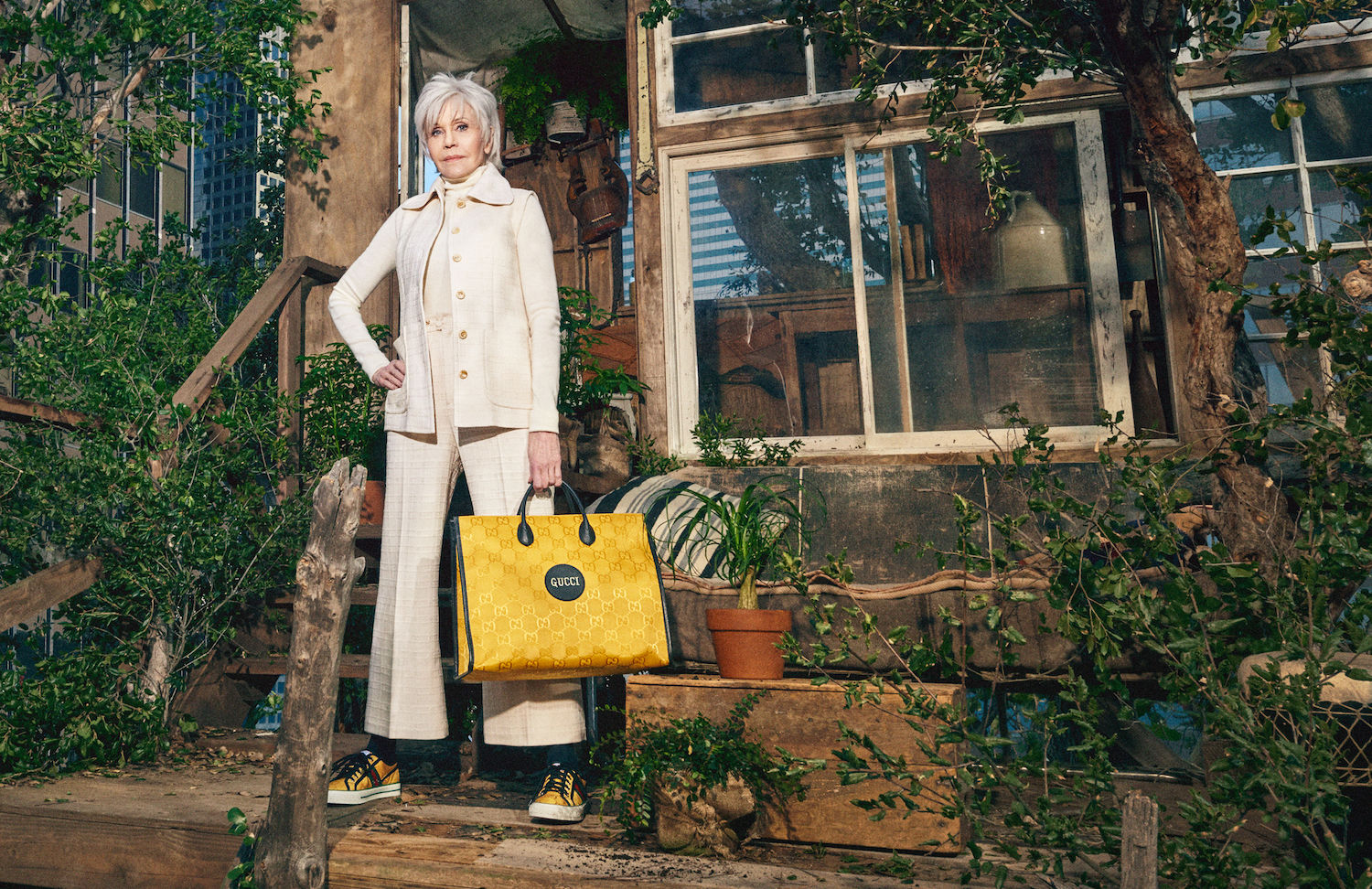 The Gucci App
Expanding on the brand's approach to sustainability, the Gucci App will also have a special section where users can partake in a themed quiz on the collection, and the circular production process behind it. There's a fun nod to the Off the Grid campaign as players can build their own virtual city treehouse through correctly answering questions, eventually unlocking special wallpaper graphics which can be shared onto social media.
To find out more about Gucci Off the Grid, visit gucci.com.