The first thing that crosses your mind as you plan a beach vacation is an exquisite assortment of the finest beachwear that you can take along with you. Whether it's for your Songkran getaway or bigger summer plans, here are the best luxury beachwear collections we're eyeing.
From coquettish swimsuits and eclectic bikinis to flowy cover ups and sarongs or breezy dresses, we know you'd want to pack them all. After all, beachwear has evolved immensely over the years and you shouldn't limit your sartorial choices to just occasions.
More so, with luxury labels launching dedicated swim and resort wear lines every season, there's so much for you to experiment with even when hitting the beach. With a play of accentuating cuts and necklines blending into avant-garde silhouettes and the world's hues, the styles to choose from are endless.
However, we also know how picking just a few pieces amongst so many options can get a little tough indeed. To ensure an effortless luxury beachwear shopping for your next vacation, we have created a mini lookbook for you after skimming through the latest collections by some of the most coveted swimwear designers.
We also went a step ahead to foolproof it by curating a guide to help you pick the right beachwear as per your body type. So, before we scroll down to the list, let's have a look at the know-how of choosing beachwear first.
How to choose beachwear as per body type?
1. Pear
A pear-shaped body is identified by delicate shoulders and bust and wide hips. Think of a triangle. Swimsuits and beachwear that draw attention towards the top look the most flattering on such body types. To do so, while you can opt for high waist bottoms, look for bikini tops with halter necks or details like frills, ruffles, cut-outs and other such accents. You can also opt for a patterned bikini top paired with plain bottoms or a one-piece swimsuit that has attention-grabbing details on the top.
2. Apple
Characterised with a heavier upper body and torso and narrow hips, apple-shape bodied people should avoid beachwear with extra details around their midsection. Opt for one-pieces that are visually styled to give an illusion of a longer torso or are ruched on the sides to lend you a cinched-in waist look. Pick up high waist bikinis and tops that support your large bust properly.
3. Hourglass
Marked by a fuller bust, equally curvier hips and a rather slimmer waist is the hourglass shape. While most stylish swimwear and beachwear look flattering on this body type, opting for ones that further accentuate the waist, works wonders. One-piece swimsuits with side cut-outs, classic bikinis or bottoms with high cuts to flaunt the curves, should be your go to. Avoid extra detailing on the bottom pieces like ruffles and frills as they would add more weight.
4. Rectangle or ruler
Such body frames are identified by a straight and leaner structure hence making beachwear with ruffles, frills, tassels and ruched detailing, ideal for them. Also experiment with bold patterns and colours for your bikini tops. Opt for one-pieces with plunging necklines, unique keyhole and wavy cut-outs or asymmetrical shaping to create an illusion of a rather curvier silhouette.
5. Inverted triangle
With broad shoulders and bust and narrow hips, the inverted triangle body shape can be further accentuated by bikini bottoms that are styled to balance out the width of shoulders. Consider bottoms that are embellished, detailed with ruffles and frills or fashioned in bold hues and designs like horizontal stripes.
The Best Beachwear Collections by Luxury Brands for This Season
Zimmermann SS22 Resort Swim Collection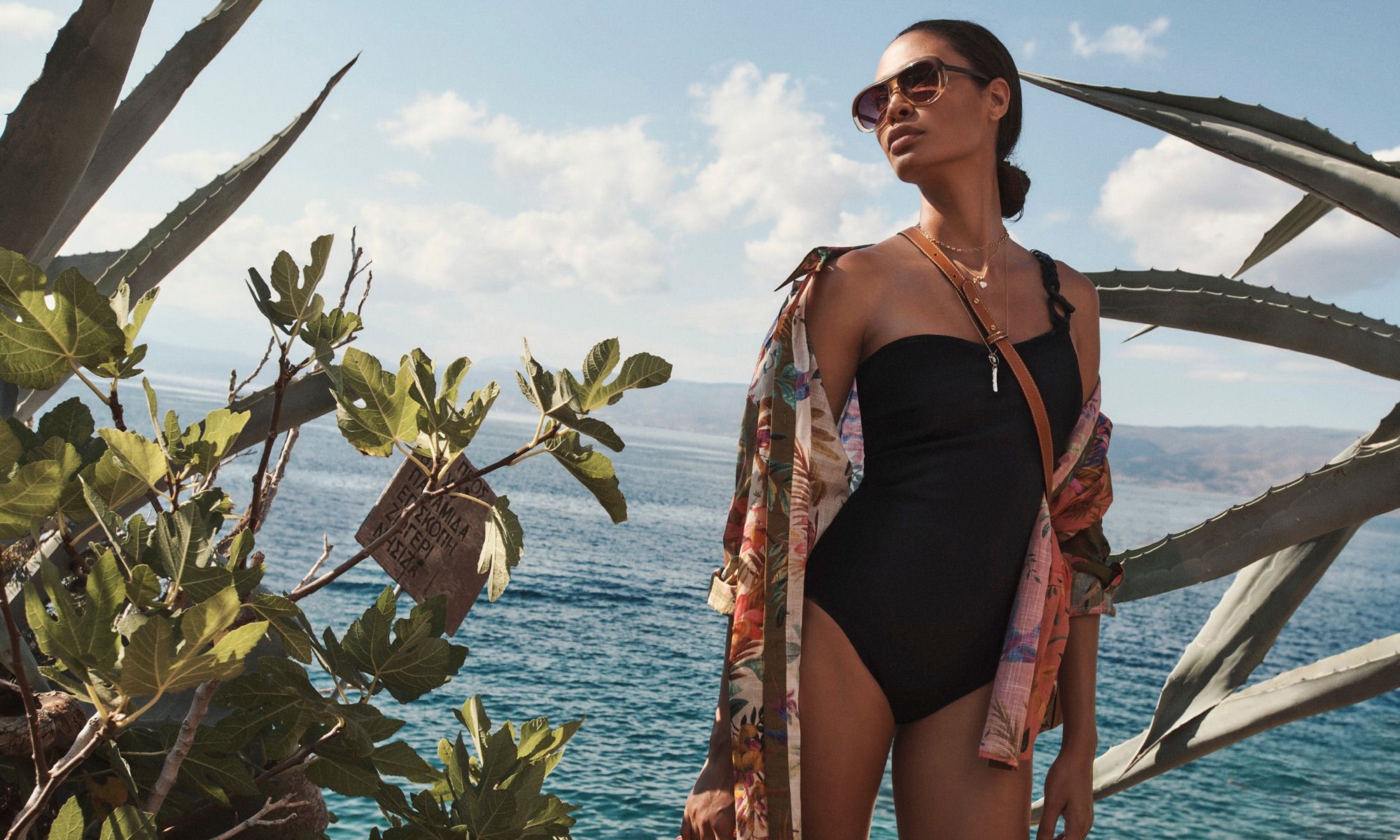 Zimmermann's Resort Swim 2022 collection is a breath of fresh air with the breeziest pieces. Marked heavily by earthy hues and floral prints, the collection looks like it encompasses a beautiful tropical paradise in its weaves. From one-piece luxury swimsuits, sultry bikinis and flowy dresses to one shoulder and bustier silhouettes, cover ups and co-ord sets, the collection houses something for every kind of beach person.
Shop Zimmermann SS22 Collection Here
Frankies Bikinis Resort 2022 Collection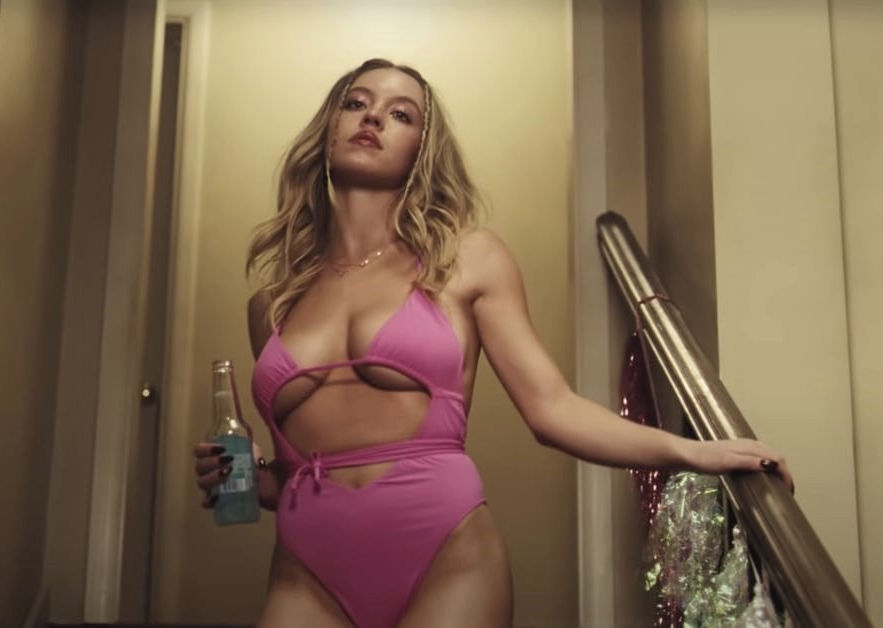 Get vacation-ready with creations from one of the bests in the women's beachwear industry. Frankies Bikinis is a luxury swimwear brand that's loved for its classic colourful pieces incorporated into voguish designs that have distinguished styles and cuts. Think about Cassie Howard looking super stunning in a pink cutout one piece in Euphoria. From comfy loungewear to striking, luxury bikini sets fashioned in bold hues and patterns, their Resort 2022 line will have you swooning over every single piece.
Shop Frankies Bikinis 2022 Collection Here
Hunza G SS22 Jalisco Collection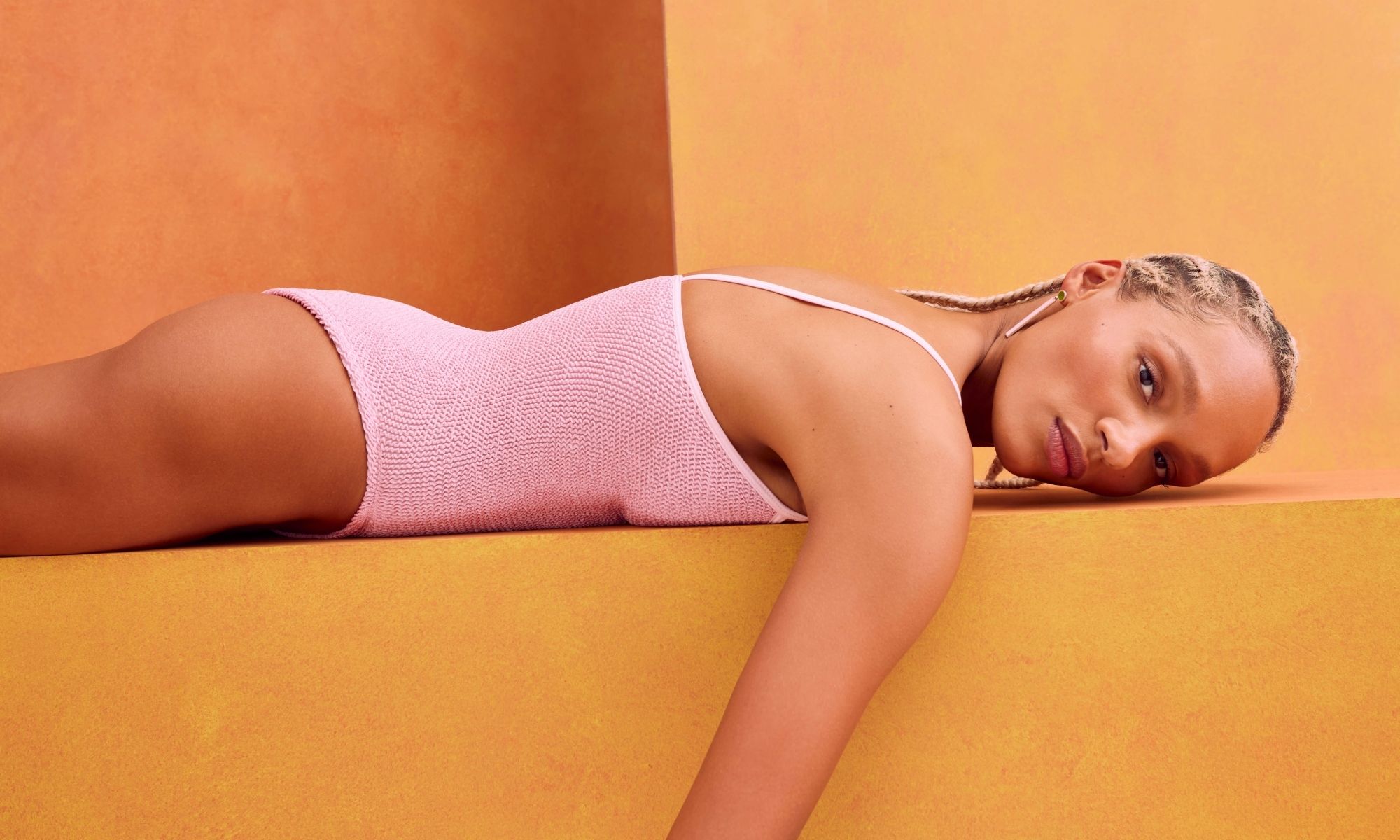 Popular for garments in their signature crinkled fabric that's a combination of knitted lycra and elastane, Hunza G is undoubtedly one of the best swimsuit brands. Yet another striking feature apart from the quality fabric is how the pieces are always made in solid bright hues sans any prints or patterns. The SS22 Jalisco collection has a wide range of outfits from one-piece swimsuits and bikini sets to short dresses and co-ord sets with biker shorts.
Shop Hunza G SS22 Jalisco Collection Here
Jade Swim Resort 22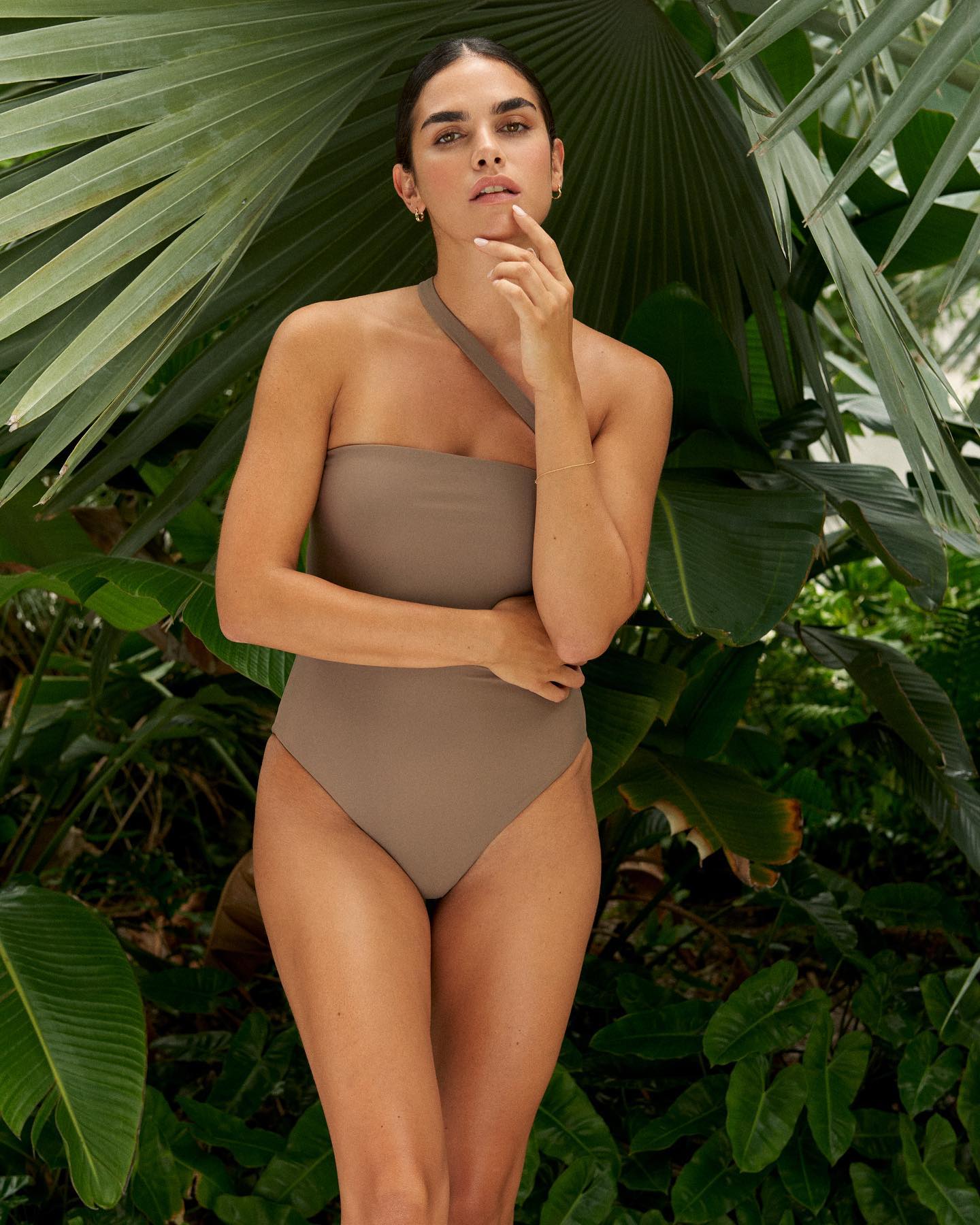 Jade Swim is one of the best beachwear destinations where one can find a stunning luxury swimwear collection to pick their favourites from. Be it an ogle-worthy swimsuit you're looking for or a suave bikini set, this women's beachwear label does it all. Their Resort 2022 launch is a collection of such pieces in both basic and vivid hues weaved in statement cuts and styles. If aesthetic minimalism strikes a chord with your fashion sensibilities, this label should definitely be on your list.
Shop Jade Swim Resort 22 Here
Eres Beachwear Collection 22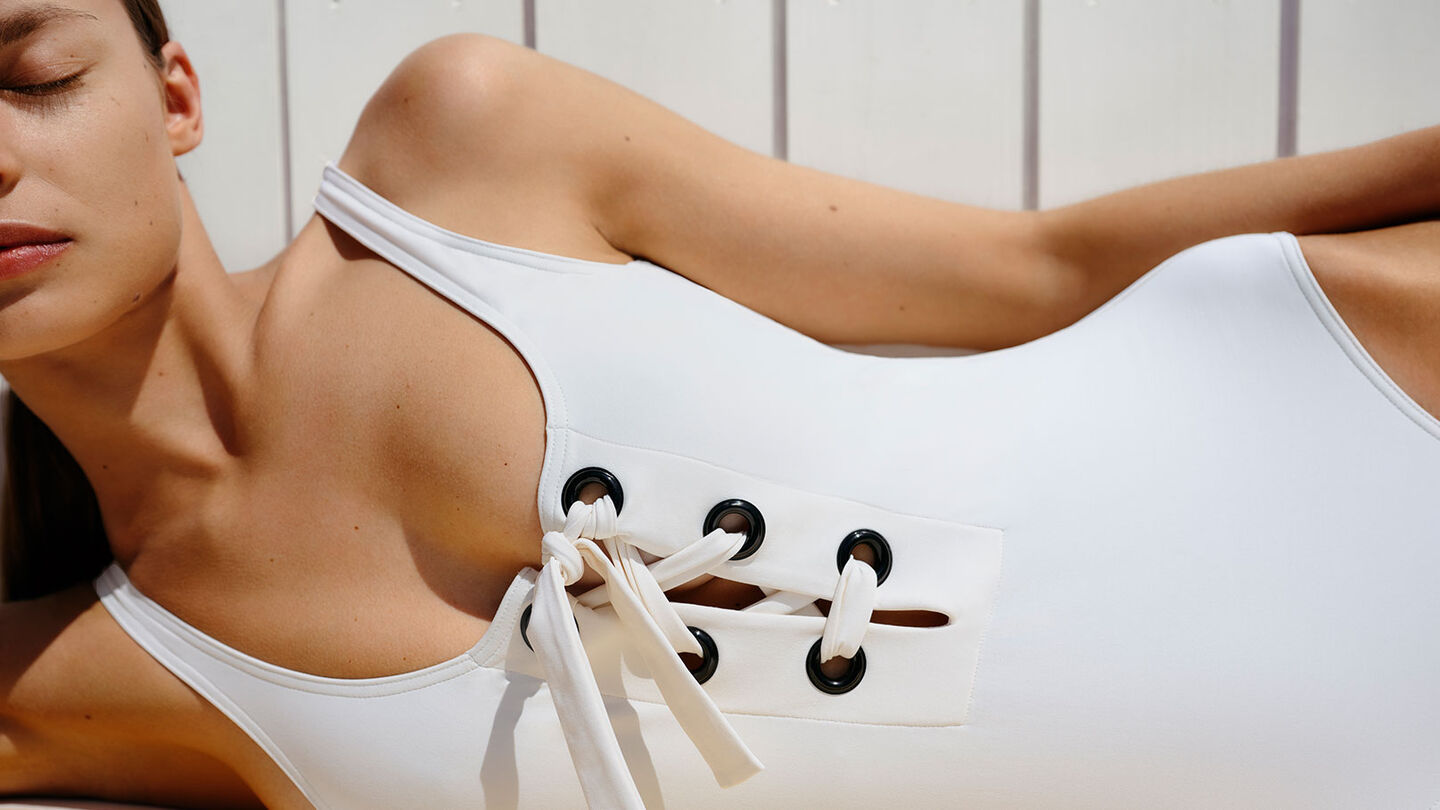 An ode to a Mediterranean summer through an effervescent play of colours and prints is the Eres Beachwear Collection. With sarong sets, jumpsuits and dresses in different cuts, the outfits from this line are perfect for times when you don't want to go too revealing with your beachwear. Their understated chic vibe is literally all the glam you would need on your next holiday.
Shop Eres Beachwear Collection 22 Here
Norma Kamali Beachwear Collection 22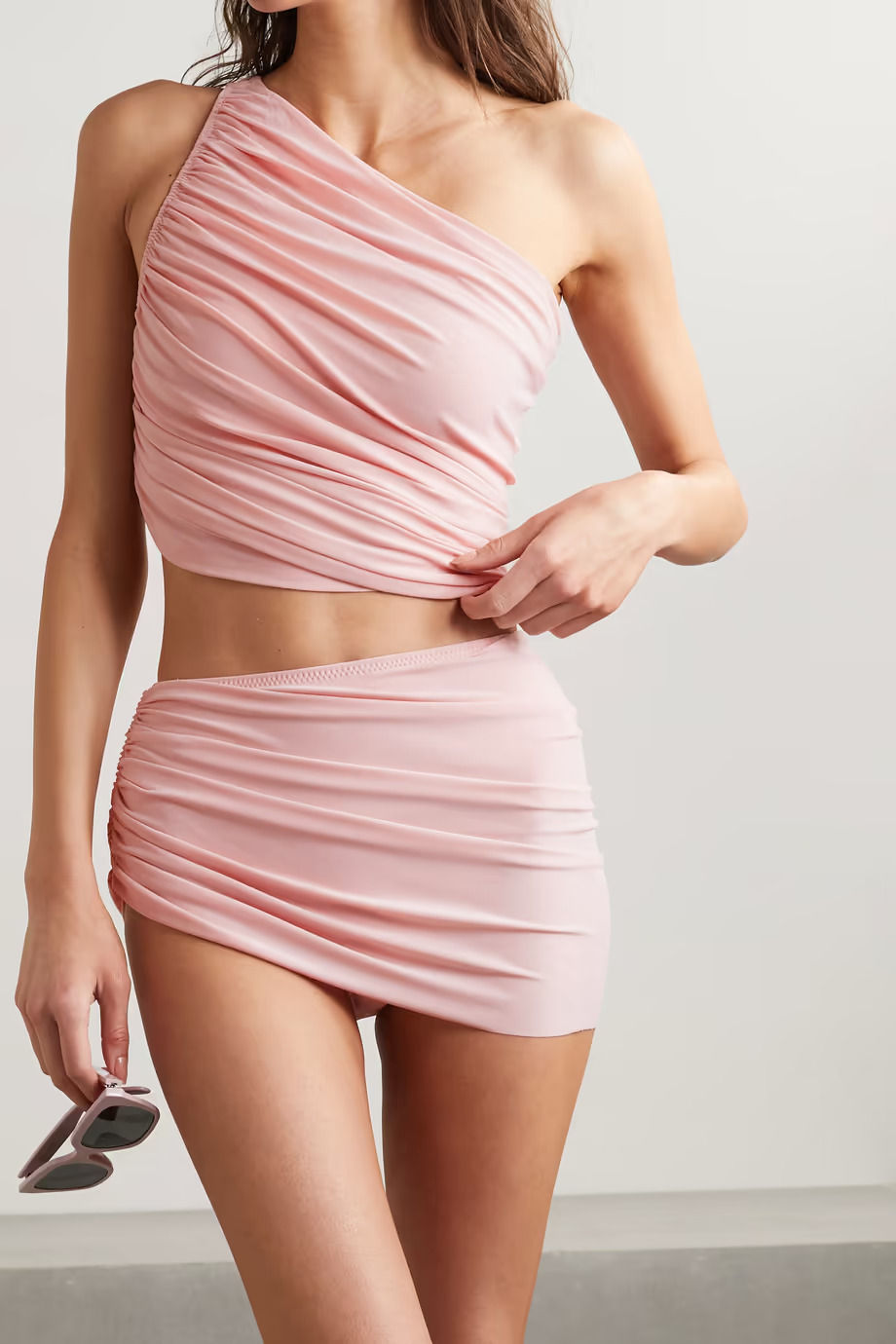 Marked with distinguished drapes and cuts, asymmetrical hems and vivacious hues, the Norma Kamali collection comes with a super wide range of pieces. From different dresses and robes to bodysuits, catsuits, bikini sets, gowns and a lot more, you are sure to be spoilt for choice. Their tulle numbers especially, are totally worth slipping into.
Shop Norma Kamali Collection 22 Here
FAQs
What are the types of beachwear available?
Beachwear for women is a wide pool of different styles and silhouettes ranging from designer bikinis, sarongs and one-piece swimsuits to dresses, bathing suits, sheer kaftans, breezy beach cover ups and co-ord sets.
Where to buy the best luxury beachwear?
You can buy the best luxury beachwear both online and offline at your favourite stores to up your beach fashion quotient.
Which is the most expensive beachwear brand ever?
The most expensive bikini to have ever been created is a diamond bikini by Susan Rosen for 30 million dollars. It features over 150 carats of D flawless diamonds which includes a 51 carat D flawless pear shape, a pair of 15 carats D flawless rounds, a 30 carat D flawless emerald cut and a pair of 8 carats D flawless pear shapes that are set in platinum completely.
This bikini is followed by some dazzling designs by Victoria's Secret like the 'Secret Red Hot Fantasy' bikini that's crafted with 1,300 precious stones or the 'Heavenly Star' bikini that's encrusted with 1,200 Sri Lankan pink sapphires and a 90 carat emerald-cut diamond. The label also has many more such bejewelled pieces in archives.
(Hero & Featured Image Courtesy: Zimmermann)