As the first James Bond, Sean Connery created the smooth-talking, Martini-sipping blueprint for cinema's favourite spy, becoming a style icon of today.
Connery embodied his famous character with panache from the moment he appeared in "Dr. No" (1962). It was enough to change the mind of Bond author Ian Fleming, who originally felt that he wasn't the right guy for the role. Yet Connery would go on to play the British secret agent for the next six films, and nobody has looked better doing so.
It's not just because the Scot actor, who passed away on Halloween, had the fine-tuned physique of a bodybuilder. Nor was it that his face met all the metrics for him to be deemed an Adonis by the ancient Greeks.
As Bond, the man also had impeccable style, and it would inform the wardrobes of future 007 actors and men like John F. Kennedy. Tenet's costume designer Jeffrey Kurland, one of many to be inspired by the star, described his Bond look as one that "lasts and works". Indeed, nobody made suits look better than Sean Connery.
But it's not simply tasteful tailoring that turned him into a men's fashion icon. Here, we explore the principles that shaped Connery's timeless style.
Find the Best Fit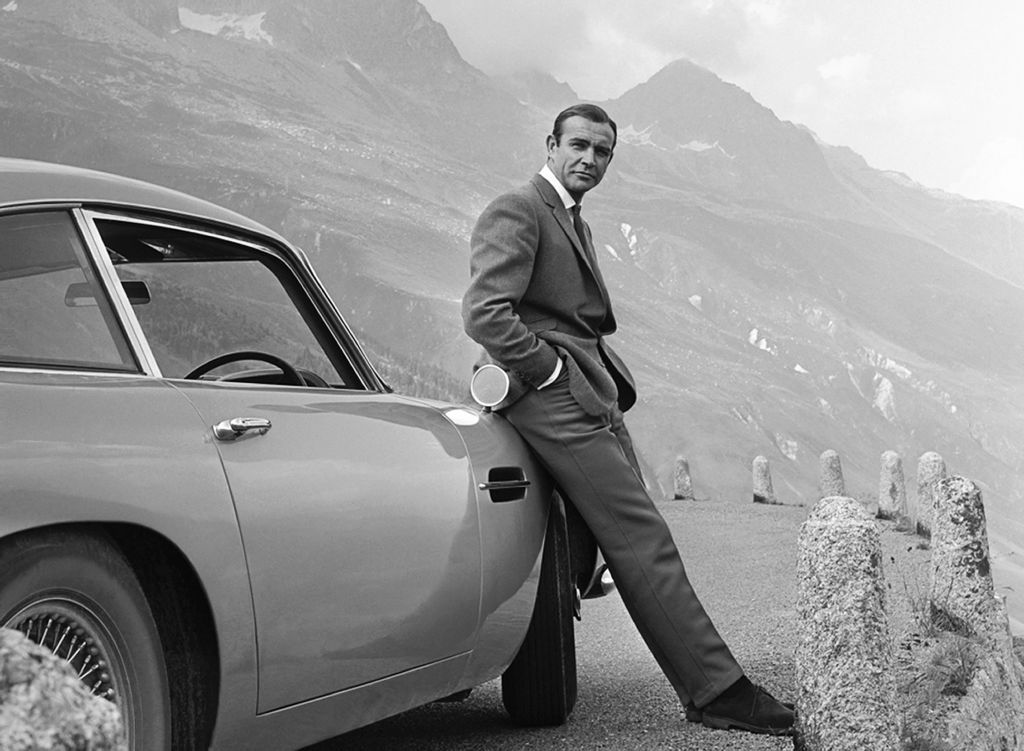 Sure, oversized hoodies and baggy T-shirts may be the order of the day, but truth be told these hardly spell out "sophisticated". Instead, we look to Connery's Bond outfits, which were tailored to fit his brawny frame just so. Especially his many suits, which were the work of Anthony Sinclair, a tailor from London's Savile Row.
Sinclair created what was known as the "Conduit Cut", a suit that gently cinched at the waist. His jackets didn't exaggerate Connery's broad shoulders, and his trousers were trim and tapered — not tight, like the Tom Ford ones that Daniel Craig's 007 wears.
For his first Bond film, Connery literally lived in Sinclair's suits; it speaks of their level of comfort that the actor went as far as sleeping in them. That doesn't mean you have to wear a suit all the time — it's the 21st century, lads — but having proportionate clothes that let you move comfortably is a secret to cutting a fine figure.
Simplicity is Key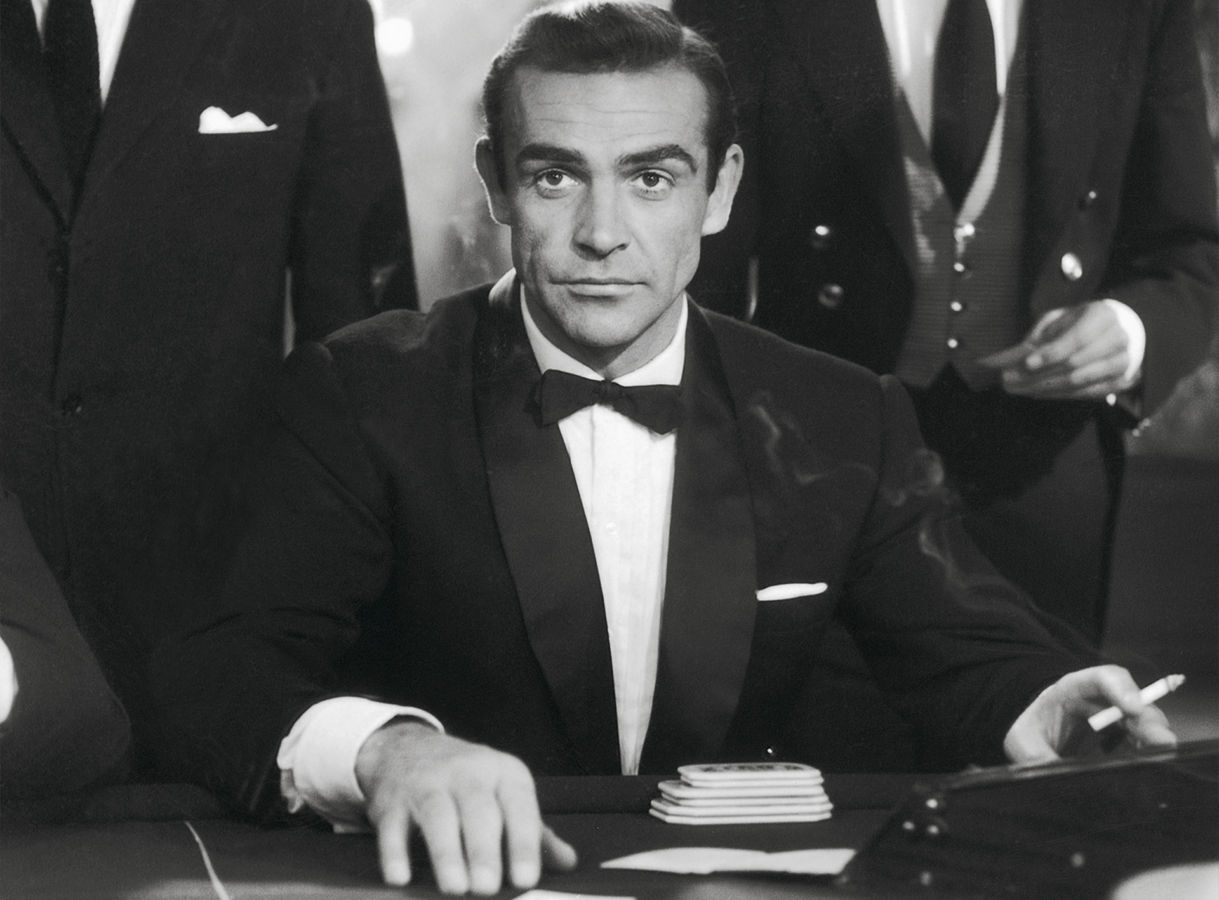 Connery had to be dressed to kill, not to impress, and his understated wardrobe reflected this. Sinclair himself didn't believe in showing off; the tailor wasn't a fan of the pomp and flair of padded shoulders, or distracting details like lapels that were very wide or very narrow. The suit, for him, ended and began with its cut.
Here, again, is where Connery's style is at odds with modern menswear, which is littered with logos and layered with fussy accessories like sashes and cummerbunds (Dior, anyone?). Elegance lies in simplicity, which is more elusive than you would think. It also ages a lot better, as the enduring influence of the Bond look proves.
The Devil is in the Details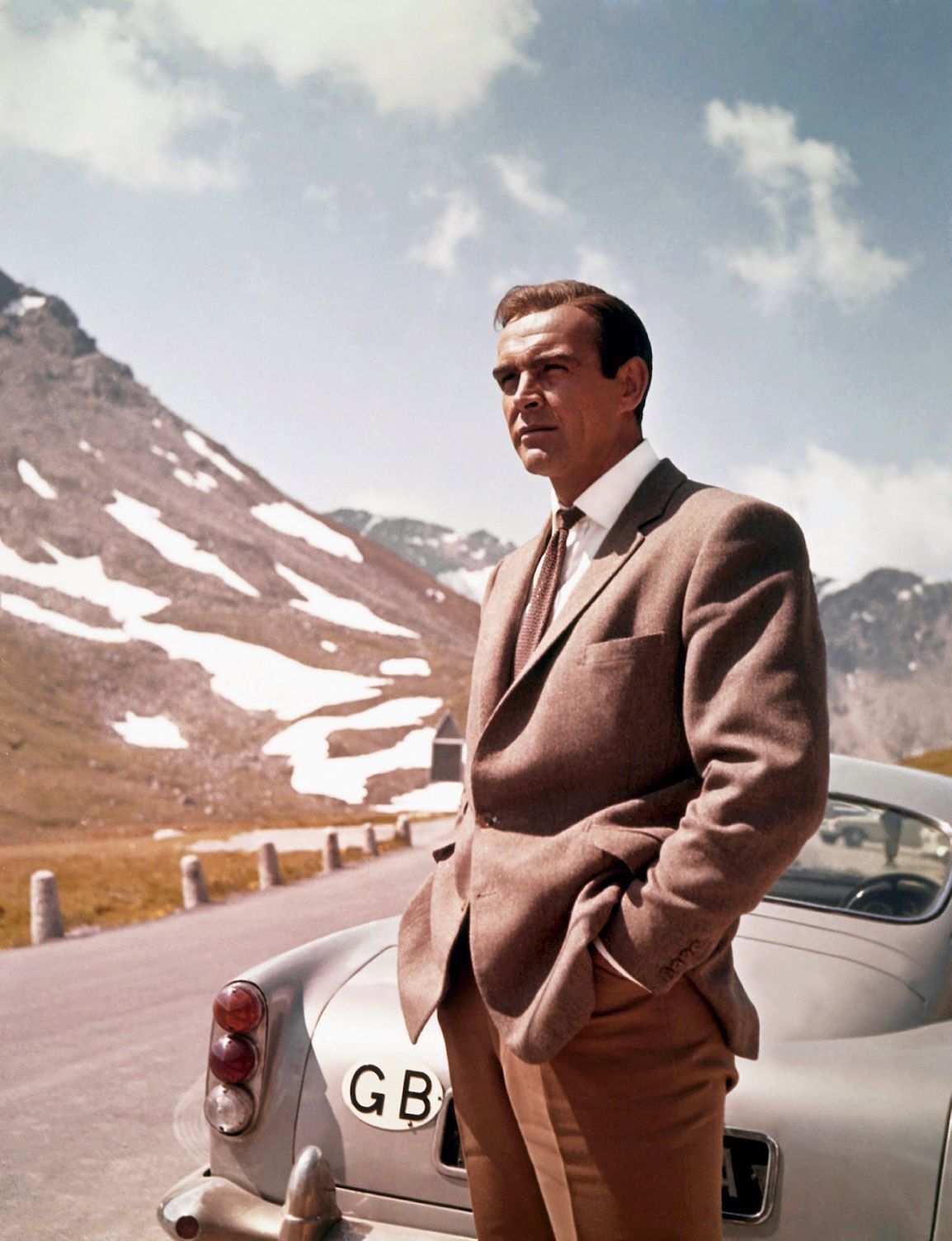 Connery's outfits may have appeared simple and sober, but they also had an unexpected charm about them for the eagle-eyed observer. A perfect example can be found in his shirts, which featured cocktail cuffs that are fastened by buttons instead of cufflinks. Connery also popularised the knitted silk tie — a surprising, if not slightly informal, accessory for his suits. It was to the dashing actor what the hoodie is to Mark Zuckerberg.
He may have had suits in fifty shades of grey, as well as the occasional blues and browns, but these were anything but boring thanks to their textures. Some of them shone with smooth silk, while others, made of woolen flannel, were fuzzy to touch.
It was subtleties like these, not bright colours or flashy patterns, that made Bond fans pay even more attention to Connery's character. Both the clothes and their wearer commanded attention, instead of desperately begging for it. That's an art form all on its own.
Choose Character Over Clothes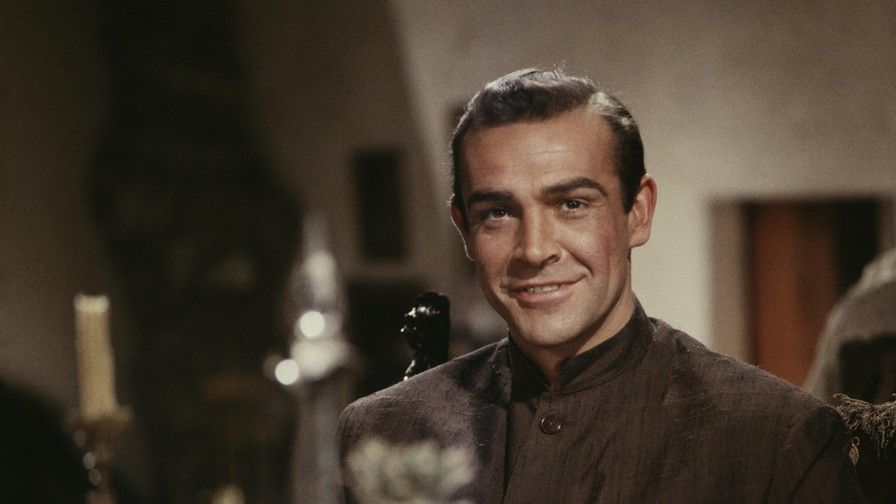 None of the above style pointers would have mattered if Sean Connery didn't possess a powerful presence both on and off screen. Ultimately, it was his charisma that did all the talking. He wasn't drowned out by his clothes. Instead, they complemented his image of confidence.
That's really all anyone needs to look good, but, like Connery's role as Bond, it takes years to master. Once you do, you'll be able to pull off different looks with the same flair as the actor played different roles later in his career. For now, though, you can work with the essentials we've rounded up below.
This story first appeared on Lifestyle Asia Singapore.