Each year, the Thai fashion scene holds its breath in anticipation for HRH Princess Sirivannavari Nariratana Rajakanya's Sirivannavari seasonal collection.
The collection aside, another highlight of the show is HRH's royal composition, performed and recorded by the Royal Bangkok Symphony Orchestra (RBSO). This year's symphony, Nefreretta, promises to bring new sensory depths to the show more vibrant and different than ever.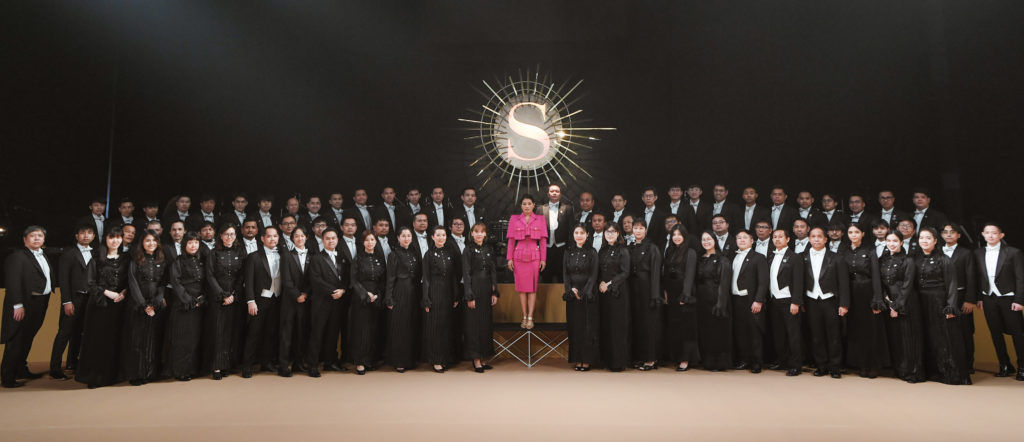 Recording for three days consecutively, the princess personally oversaw the rehearsals herself during every session. With the orchestra score spread on her working station with detailed markings, HRH meticulously worked with the RBSO to ensure that every note was perfectly executed.
As we all know, not only is our talented royal a designer, but she also composes her own symphony to accompany her creative visions. Here's all that you need to know about this year's piece.
Nefreretta: A Tale of Two Worlds
Inspired by her visit to Austria, HRH dreamt of a collision of two worlds. In it, the Danube and the Nile are superimposed upon each other in her vision. As for how the story goes? It would be most apt to have a fantastical tale such as this told by the princess.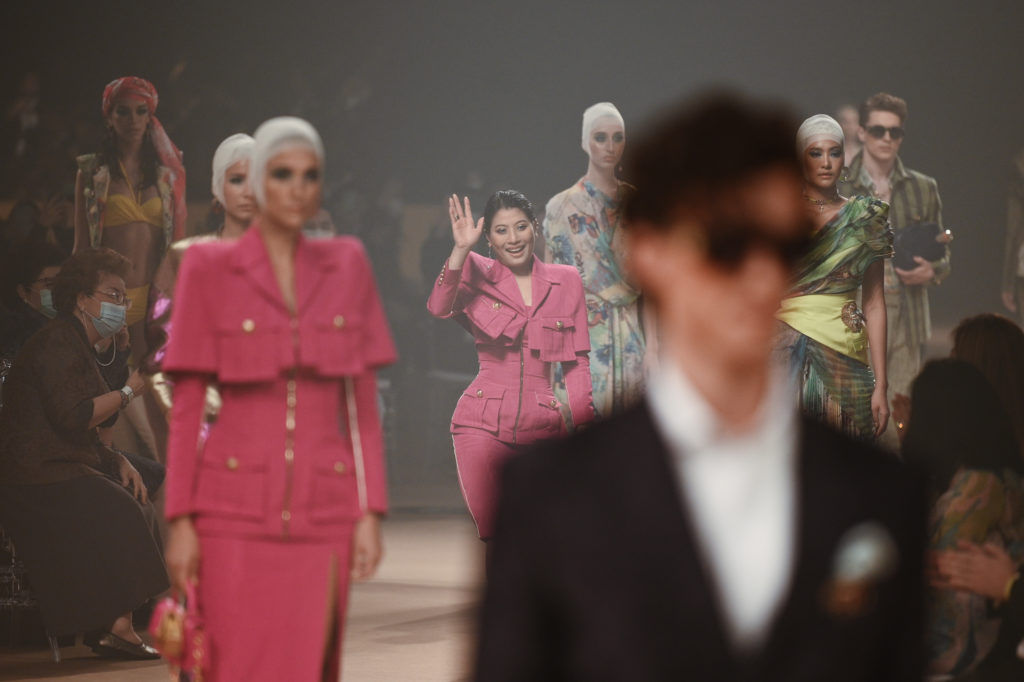 "I shall tell you a story. It is one of reunification and the meetings of the two rivers, the Danube and the exotic Nile. The symphony paints a beautiful archaeologist's dream during the late 80s/early 90s as she set out to explore an Egyptian tomb.
When the tomb opened, she collapsed as she saw the two worlds flashing by. In the glistening Nile, she caught a glimpse of her former life as a princess from the great civilisation in the world of the Egyptian gods."
Classical Meets Exotic
Unlike the usual symphony divided into 'movements', Nefreretta weaves a story through five different chapters with mesmerising interludes and cadenza to capture the mystery of the collection.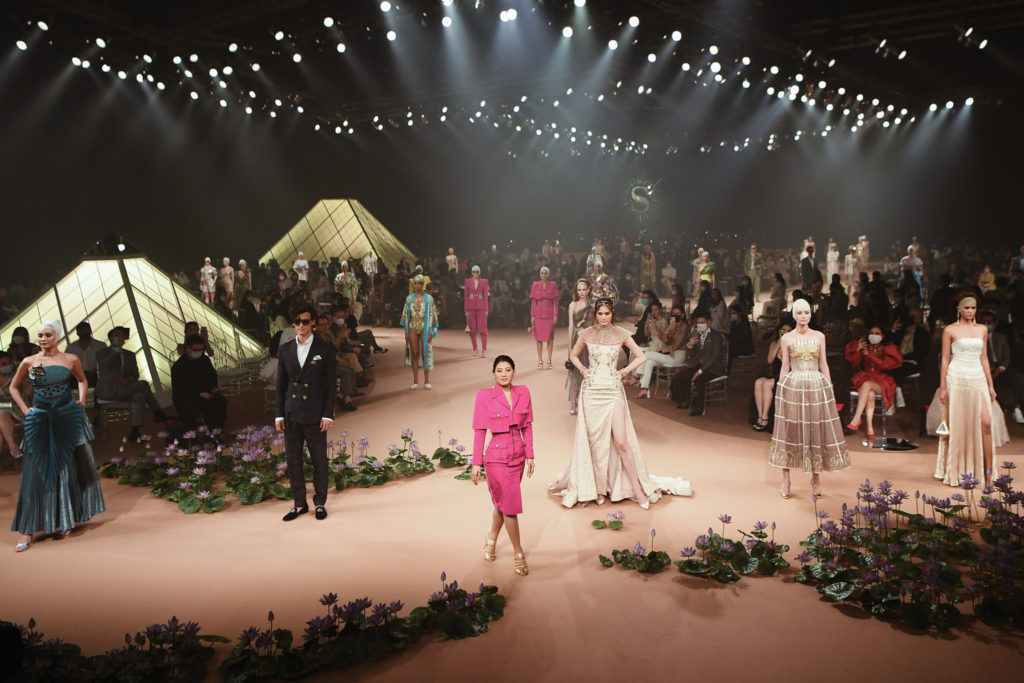 Thanks to the Arabian/Egyptian inspiration, the symphony is recorded using the classical orchestra with new colours added through exotic musical instruments.
Sirivannavari SS21 'Nefreretta' Collection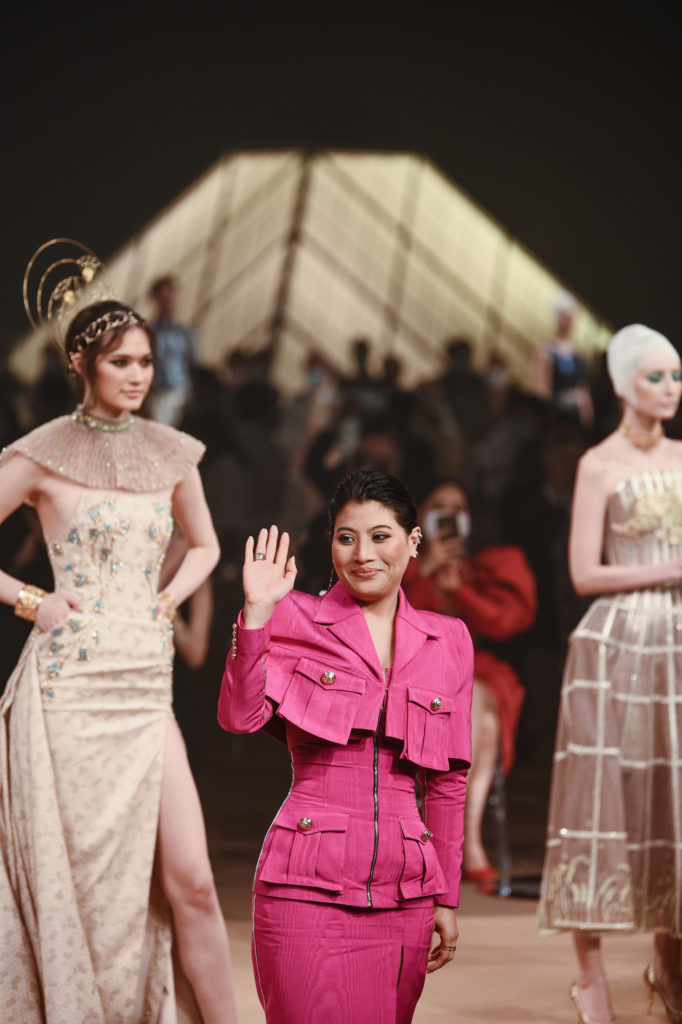 The show, which took place on March 18, 2021 was accompanied by the royal composition and performed by the RBSO. The collection successfully translates her royal highness' vision, where the exotic mysteries of the Nile meets the Danube's European air.
Visit Sirivannavari for more information about the collection.