Children are the heart and soul of their parents' world. As the ray of light and sunshine for all mothers and fathers, there's no reason why they shouldn't be dressed their best — in the most chic luxury brands available!
Luckily, these Thai and International fashion houses understand the depth of a parent's love, and keep delighting all the little princes and princesses out there with seasonal collections that make every day a day on the runway.
Dior Homme
Echoing the spirit of The Essential – a capsule collection featuring wardrobe essentials that has been a staple in the Dior Homme releases – this downsized version shares similar sensibility, featuring a series of looks inspired by its singular aesthetics. It combines elegance with a sportswear attitude, and revolves around timeless silhouettes and a monochrome palette of navy blue, grey, and white, on pieces like white shirts, t-shirts, navy capri trousers, polo shirts, sweatshirts and down jackets (with the CD icon logo as its sole punctuated highlight). Classic with a twist, and a touch of Dior, it's meant to be worn both at home, outdoors, and even for special occasions.
Paul Smith
Animal motifs on apparels are always a success with children, especially when they have been created by the one and only Sir Paul Smith. The much- loved British designer conjures up a mini zoo for both babies and middle childhood, with Neon Zebra and Dino, both featured with the signature Impressionism-inspired Artist Stripe and Smile and robots. T-shirts, sweatshorts, denim, and hoodies are key pieces, with Smith's iconic tailoring added for formal occasions in the form of new houndstooth suits with a colourful striped lining, and a smart tuxedo with film clapperboard lining.
Emporio Armani
The Emporio Armani Junior collection has always been about bringing the chic, casual, and sporty style of its Men's and Women's collection into the wardrobes of little ones. For Autumn-Winter 2020, prints reign supreme for girls, with dresses and dainty outfits in denim or velvet featuring macro houndstooth or damier motifs in shades of pink, blue and black. The little EA boys are just as cool as their grown-up counterparts, dressed in blue, red and black. Key pieces are comfortable and versatile bomber jackets, trousers, tracksuits, and sweatshirts, with tape-style or all- over logos for a fun and modern look. Meanwhile, the EA Eagle motif appears in accessories like caps and sneakers.
Kenzo
The Autumn-Winter 2020 collection from Kenzo Kids, aptly entitled 'Happy Globetrotters', takes our little ones around the world at a time when travelling remains unlikely. From the mountains of California to the wilds of South America and on to urban Tokyo, the prints and details of this colourful collection touch on every continent. Clouds and rainbows over mountains adorn fleece jackets and pleated skirts, while neon forests, lotus flowers, and elephants – Kenzo Takada's favourite animal – inform the souvenir jackets, pique knit polo shirts, and flannel shirts, in technical fabrics like neoprene and interlock (for the Tokyo-inspired Urban Jungle theme). Those who enjoy ethnic inspirations will love the Lima-inspired Ethnic Outing theme, which includes long dresses and skirts in viscose, as well as trousers and hoodies in crepe featuring motifs like Peruvian flowers. The final stop is Vegas, with the theme 'A Place to Play', for occasions you need to dress up.
Stella McCartney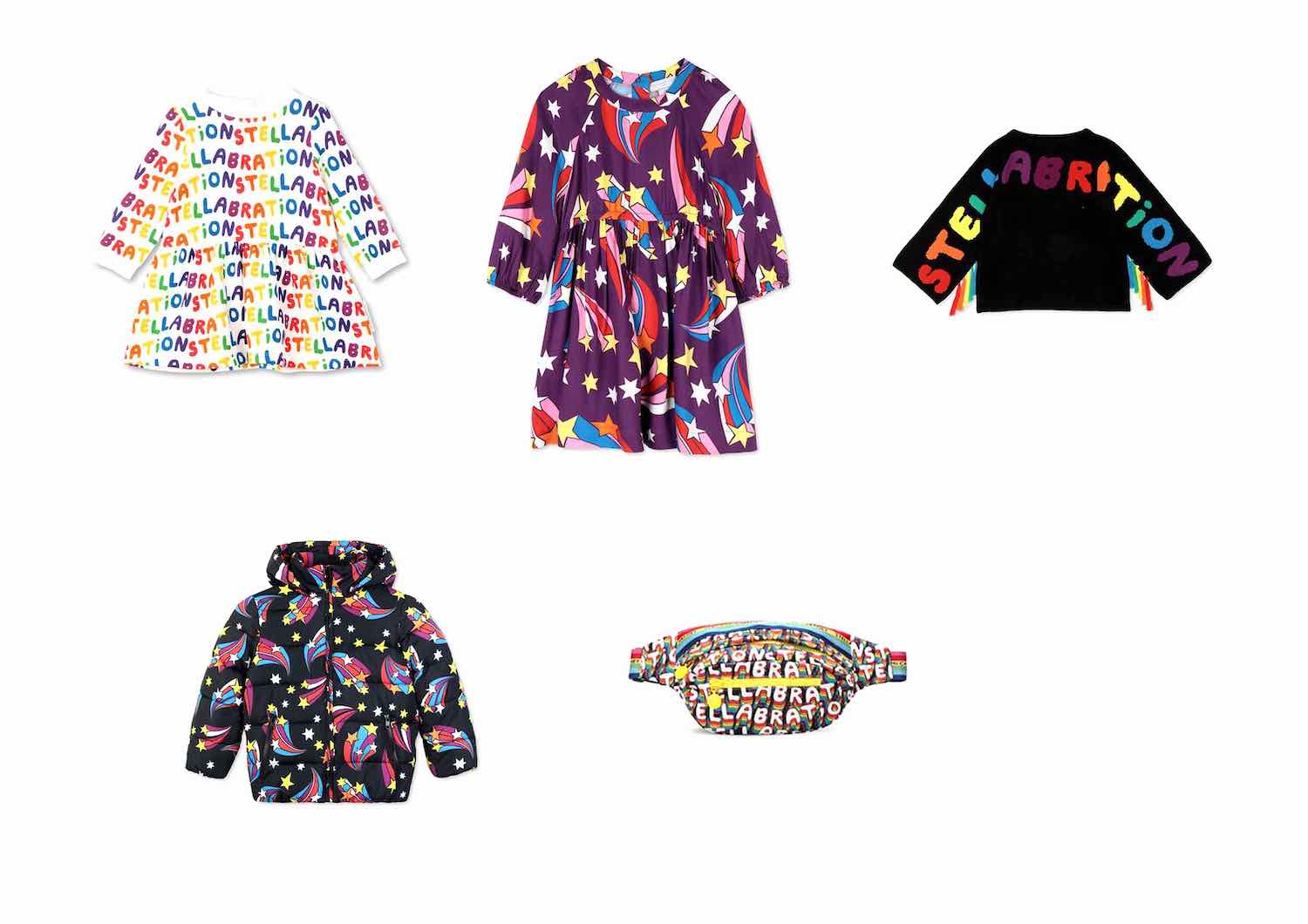 There are several reasons why Stella McCartney is a favourite brand to choose for your children's wardrobe. Firstly, she's a proud mother herself, as well as a daughter who ardently adores her late activist mother Linda McCartney. Secondly, her collections are always vegan, cruelty-free, and eco-friendly. Finally, her children's wear collection isn't trying to make kids the mini-me of their mothers, or even a little fashionista, but a young individual who can enjoy their everyday life to the fullest in pretty outfits that reflect their lively age and unique personality. Titled 'Stellabration', her Autumn-Winter 2020 collection is designed as a celebration of the line's 10th anniversary, and features motifs that echo festive spirits and partying, incorporating colourful palettes and graphic details that resemble fireworks, as well as fringes and tassels that amp up the fun.
Kloset
The Autumn-Winter 2020 collection from Thai brand Kloset Kids borrows an idea from the women's collection 'Girl from Mars' – a reference to a song from the debut album "1977", by Irish rock band Ash. Mixing a nostalgic sensibility of the time from 1960s to the 1980s with a futuristic vibe, this eye-catching collection features Kloset's signature dresses in floral and geometric prints, as well as spaceship holograms in a vintage palette of green, black, blue on orange, and red on purple.
Sretsis
The only collection launched this year by Little Sister, the children's wear line from Sretsis, is inspired by the world-famous children's books The Flowers' Festival and The Children of the Forest, both by Elsa Beskow. Comprising pieces for both casual and fancy occasions, key items from The Flowers' Festival line include dresses featuring signature floral prints from many past Sretsis collections, which can be custom-made for a special occasion. The ready-to-wear section features Daisy Dress, a silk-crepe babydoll dress with ruffled daisy collar, the Little Gypso Dress made of rayon with gypso flower print, and the Dancing Mushroom Dress made of high-quality linen with mushroom and flower embroidery.
The Baeby Company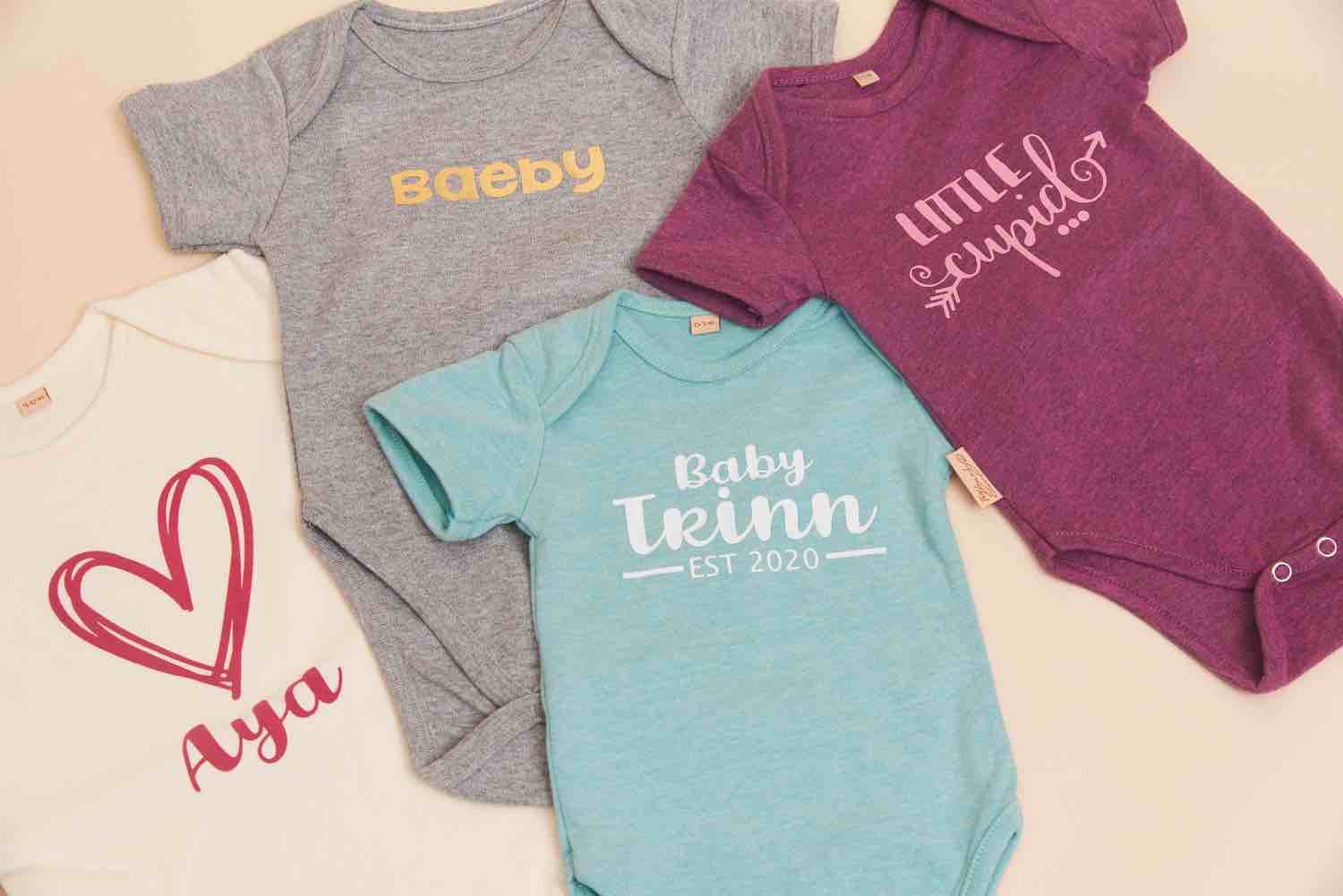 The brainchild of Thai model/actress Morakot Kittisara and her friends, The Baeby Company is the fruit of a mother's search for what's best for babies. The key highlight here is bamboo muslin imported from Japan. Soft and gentle for a baby's delicate skin, the material is used in masks and muslins, both of which have become a favourite amongst the most sophisticated mothers in Bangkok.
Onitsuka Tiger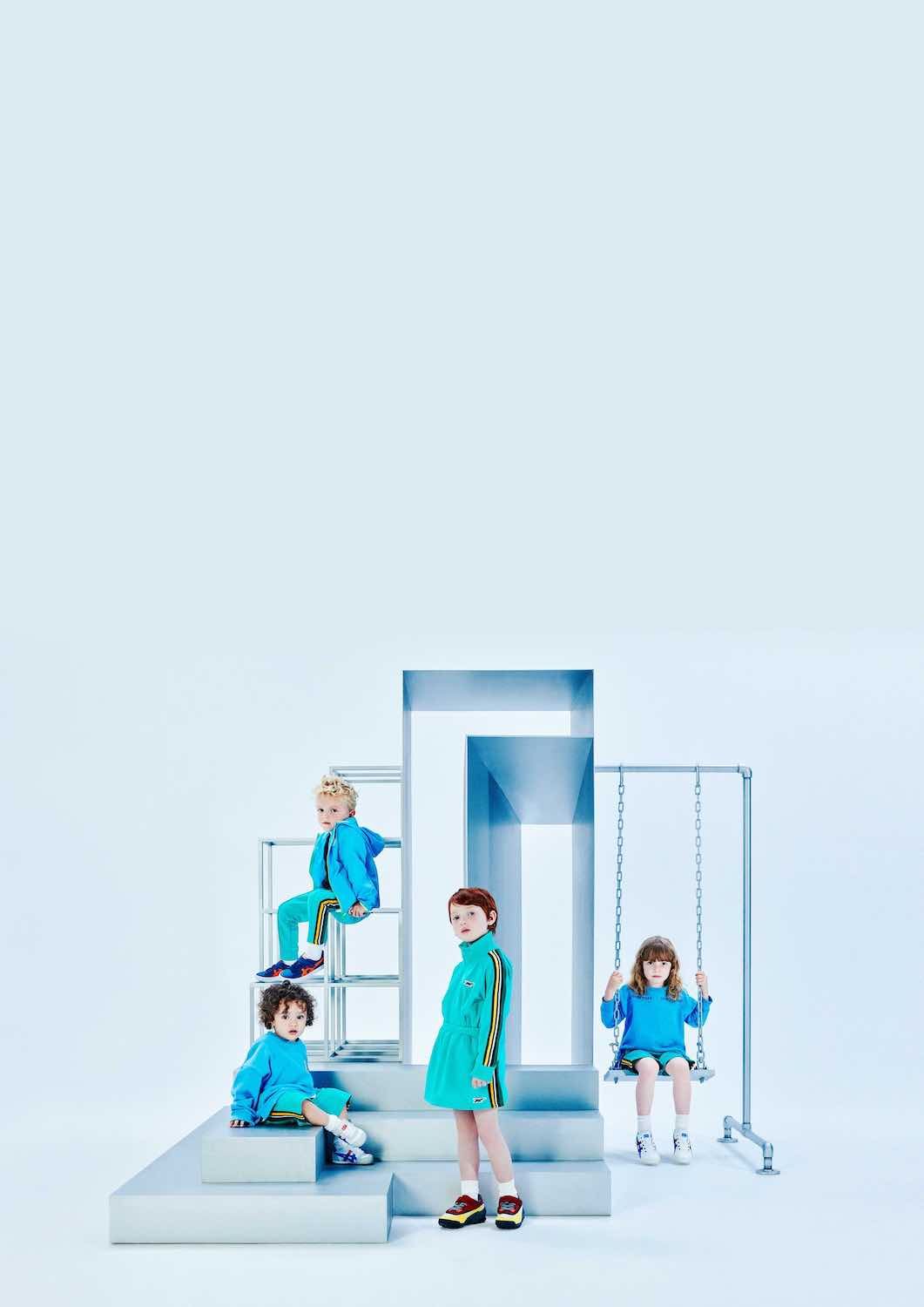 Japanese fashion brand Onitsuka Tiger presents a contemporary collection that combines fashion with sports, and fuses heritage with innovation. Their new kid's collection is the brand's first to be designed with both boys and girls in mind, offering a selection of shoes, clothing and accessories 'For Uncommonly Cool Kids' (the fun concept behind this new line of apparel).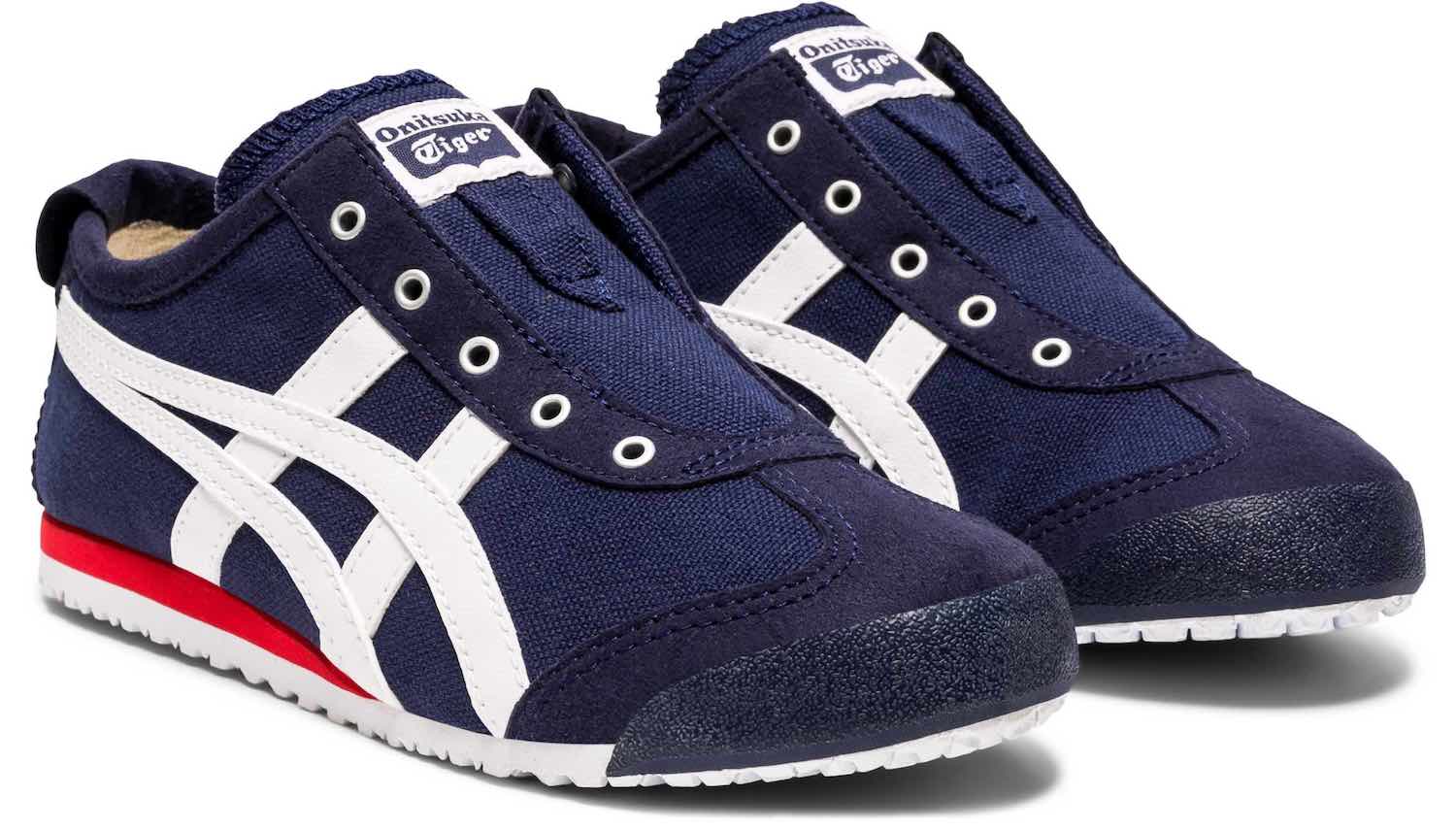 Available at Onitsuka Tiger Global Flagship Store at Siam Square One, this most recent collection features unique and stylish unisex items, while the signature Onitsuka tiger stripes add a playful and sporty urban essence. The clothing line here consists of a neon-coloured tracksuit with sidelines, an MA-1 jacket with a tiger motif print, a T-shirt with an oversized logo, and fashionably distressed stretch denim pants. Certain designs in some of the items have been specifically included so that mum and dad can have fun matching styles with their fashionable sons and daughters.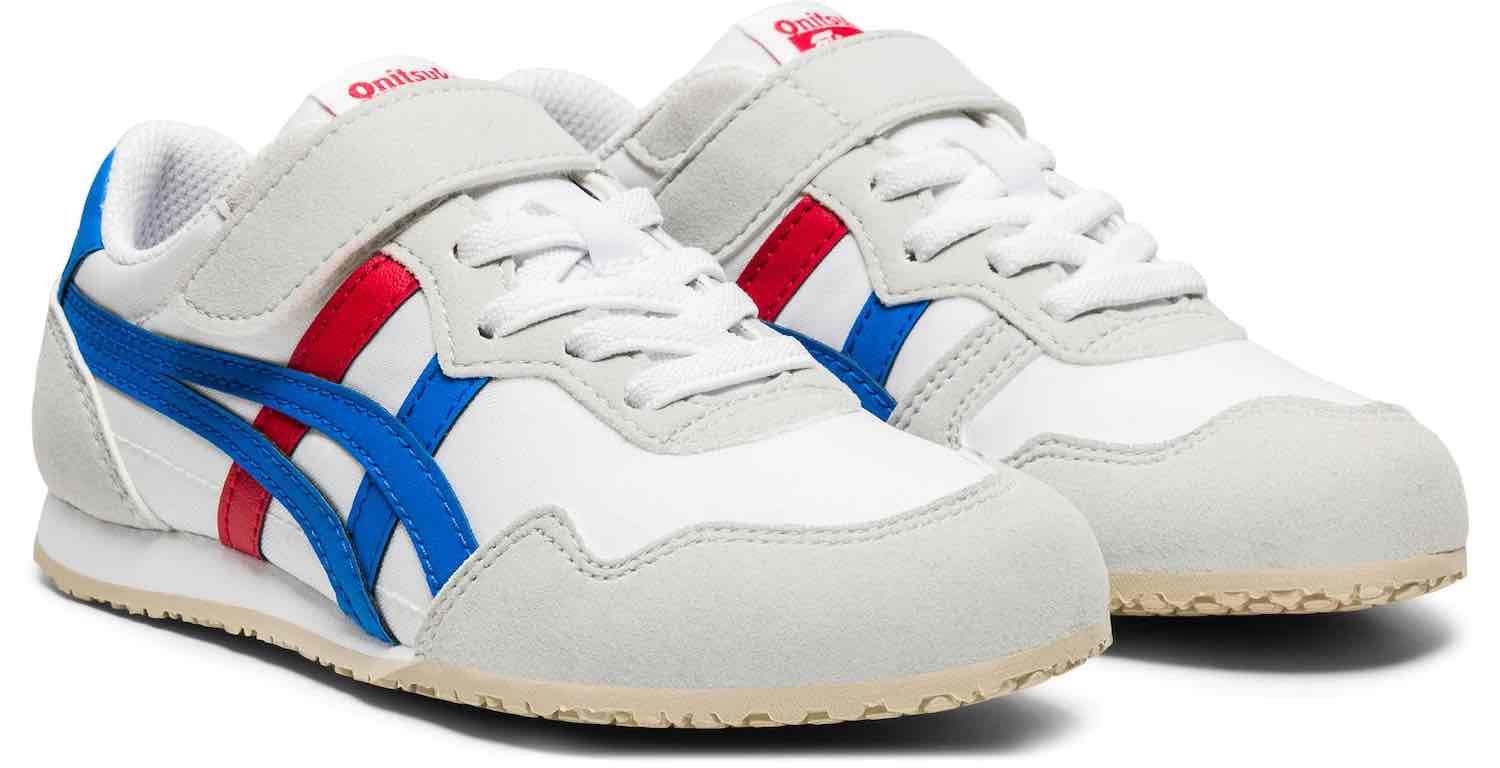 On the footwear front, the collection presents children's versions of Onitsuka Tiger's signature models. The popular Mexico 66 Slip-On and the Admix Runner both exhibit a cut-and-paste concept that combines archival elements with a contemporary design. By contrast the Serrano and the
Fabre shoes are retro-inspired by designs introduced way back in the 1970s. For a bit of educational apparel, the Serrano and the aforementioned Admix Runner models both feature graphics to help youngsters with learning left and right.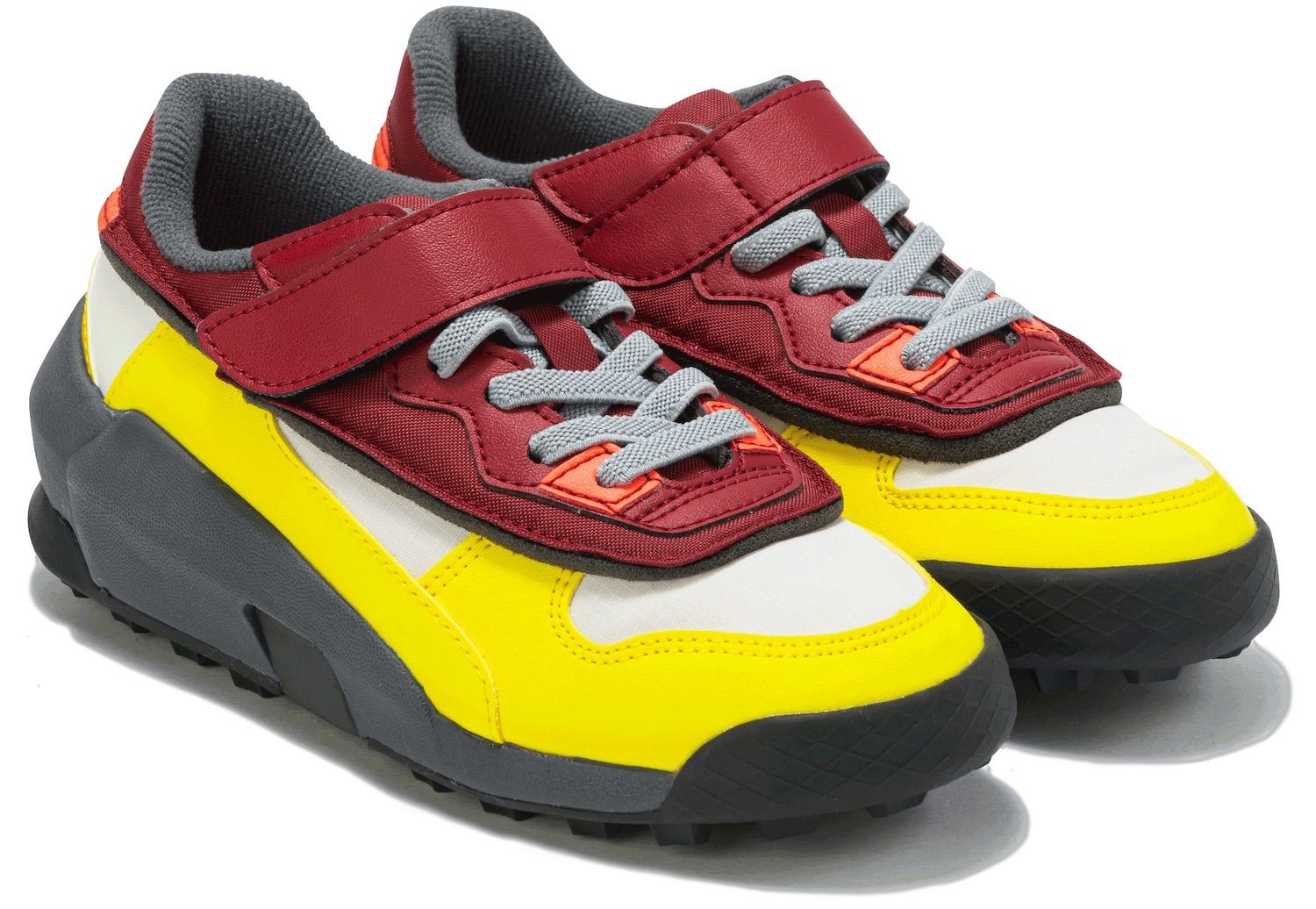 Today the spirit of Onitsuka Tiger is still intact, more than 70 years after the initial founding of the brand. By fusing contemporary elements and high-quality manufacturing, the company has – year after year – managed to offer a fresh, genderless and ageless style for everyone.