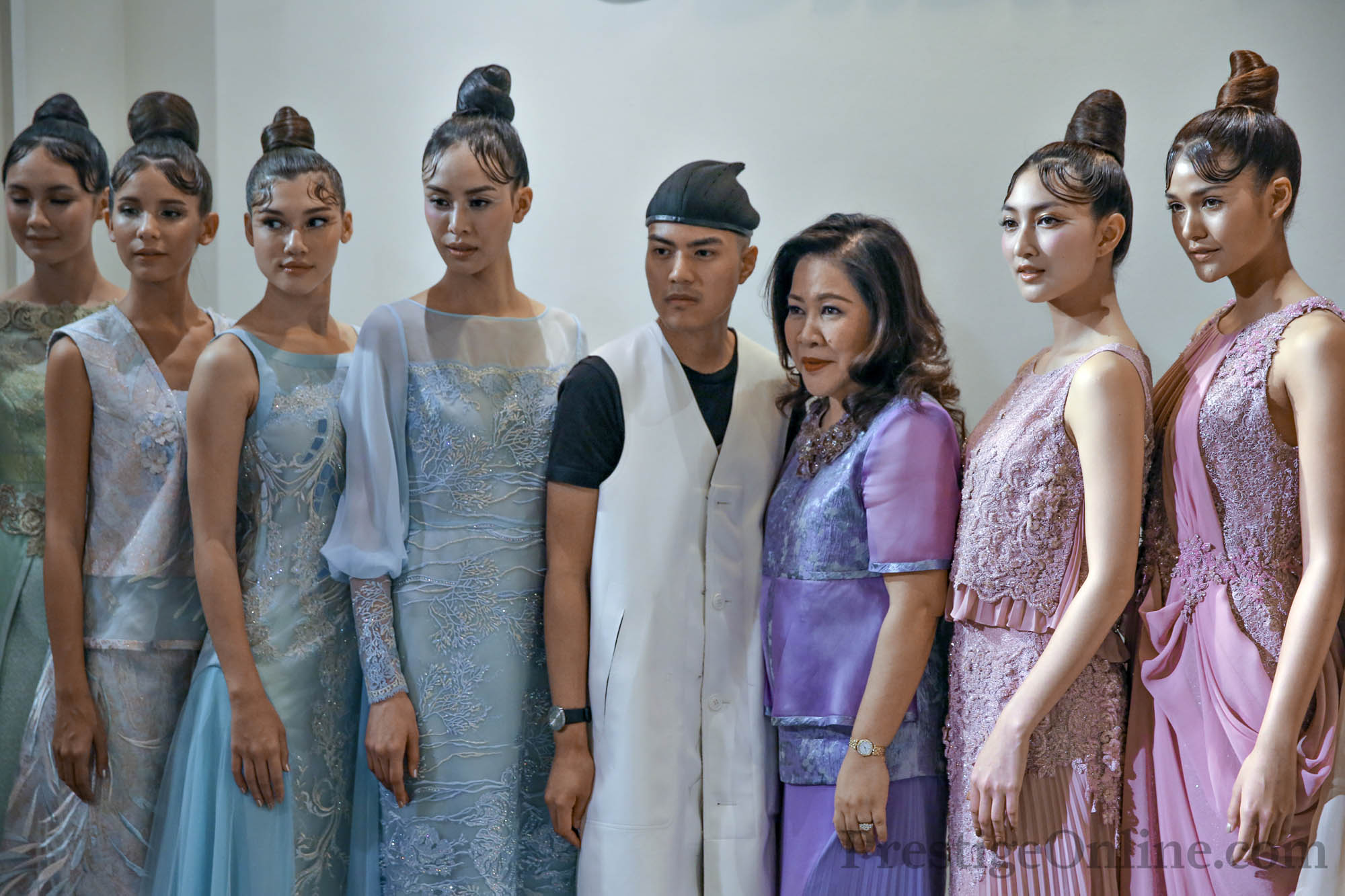 Earlier this week, mother and son design duo Busardi and Tuck Muntarbhorn unveiled their Thai-Inspired Autumn/Winter 2016 collection for Busardi at Anantara Siam Bangkok Hotel.
Utilising beautiful hand-embroidery and Guipure lace hand-appliqué techniques, the collection draws inspiration from both Thai and Western influences, amalgamating both cultures perfectly. Each piece features Thai-style brocade, cloqué or jacquard in a hue of soft pastel colours, ranging from soft pinks to a cool aqua. The emphasis on embroidered flowers and hourglass silhouettes highlights a classic and romantic femininity in Busardi's collection this season.
Here are the looks from this beautiful collection with exclusive backstage images.
Photography by Giancarlo Galavotti.
You're all set
Thank you for your subscription.
You might also like